Just last year I would have looked confused if I was asked my opinion on XPG — guided by the parent company ADATA — and its new line of laptops. However, I've now had the chance to test and review both the XPG Xenia 15 gaming laptop and the XPG Xenia Xe 15-inch Ultrabook. While these two laptops were altogether solid, it appears XPG has hit a new level of confidence with its XPG Xenia 14. The laptop is incredibly lightweight, it has a tall 16:10 display, and the touchpad is absolutely enormous. Inside, it has fast PCIe 4.0 storage and two upgradeable RAM slots. There's a lot more to unpack here, and I've been using the Xenia 14 for a week to see whether or not it's worth the relatively reasonable price.
Bottom line: The Xenia 14 is the best laptop so far from XPG. It's lighter than LG's gram, it has a solid display with 16:10 aspect ratio, the keyboard and touchpad are comfortable, and there are plenty of ports. Despite its compact size it includes plenty of opportunities for internal hardware upgrades. There are some things missing, like a webcam shutter and a high-res display option, but this is otherwise an easy recommendation for anyone who wants to travel light and pay less.
For
16:10 aspect ratio, slim bezel
Enormous touchpad, comfy keyboard
Lighter than LG's gram
Thunderbolt 4, IR camera, Wi-Fi 6
SSD (PCIe 4.0) and RAM upgradeable
Against
No webcam shutter
Magnesium alloy not as rigid as aluminum
Stock RAM is single-channel
Just one display option
XPG Xenia 14: Price, availability, and specs
ADATA provided Windows Central a review unit of the XPG Xenia 14. This laptop is set to launch Aug. 20 on Amazon and Newegg, and there's a pre-order campaign going on right now until launch. You can get the Core i5 version of the laptop for about $1,100, which is about $100 less than the usual price. However, there's a bundle attached to make the deal that much sweeter. At Amazon you'll get a free XPG gaming headset, backpack, and oversized mousepad. At Newegg, you get the same three bundled accessories, but you also get a $50 Newegg gift card.
Intel Core i7 versions of the laptop — which I have for review — cost about $1,350 and are not included in the pre-order bundle promotion. Following are the exact specs as found in the review unit I tested.
Swipe to scroll horizontally
Category
Spec
OS
Windows 10 Home
Processor
11th Gen Intel
Core i7-1165G7
4 cores, 8 threads
Up to 4.70GHz
RAM
32GB DDR4-3200MHz
Upgradeable
Graphics
Intel Iris Xe
Integrated
Storage
XPG Gammix S50 Lite SSD
NVMe PCIe 4.0
512GB
Upgradeable
Display
14 inches
1920x1200 (FHD+)
16:10 aspect ratio
IPS, 400 nits
Ports
Thunderbolt 4
USB-C 3.2 (Gen 2)
Two USB-A 3.0 (Gen 1)
HDMI 2.0b
SD card reader (UHS-I)
3.5mm audio jack
Audio
Dual stereo speakers
Connectivity
Intel Wi-Fi 6 AX201
Bluetooth 5.1
Camera
Front-facing 720p
IR camera
Keyboard
White backlight
1.2-1.3mm travel
Touchpad
Precision
Security
IR camera
Kensington lock slot
Battery
53Wh
65W AC adapter
Dimensions
12.16 x 8.46 x 0.59 inches
(308.8mm x 215mm x 15mm)
Weight
2.14 pounds (970g)
Color
Black
Magnesium alloy
As light as they come
XPG Xenia 14: Design and features
Made up entirely of a magnesium alloy, the XPG Xenia 14 is anything but heavy and bulky. It weighs in at just 2.14 pounds (970g) and measures less than 0.6 inches (15mm) thin. It's almost comical how airy this laptop feels when you're carrying it around. Here's the caveat: Magnesium alloy isn't as durable or rigid as full aluminum. If you're coming from something like the XPS 13 like I am, the Xenia 14 might feel a bit flimsy. I haven't used the laptop long enough to say for sure how well it stands up to everyday use, but I can say for sure that the laptop seems very carefully designed.
It's based on the same reference chassis as the Schenker Vision 14, which is available in European markets. Previous XPG laptops have also used reference design to good effect, and there's nothing different here. If you're in search of a laptop that you can slip into a bag or under an arm, you're hardly going to notice this one is riding along with you.
The outside of the laptop is fairly plain, with only a triangular XPG logo on the side of the lid. The black paint does pick up fingerprints and smudges fairly easily, but they also wipe off without much effort. It's certainly not as sticky as a ThinkPad's soft-touch finish. There's a bit of a wedge shape along the bottom to make the laptop look a bit thinner, though it really doesn't need it. Thick rubber feet keep the laptop from slipping around on a smooth tabletop.
Opening the laptop reveals an enormous Precision touchpad and sizable keyboard. The touchpad looks to be about the same size as what you'd find on an XPS 15, giving you plenty of space for Windows 10 gestures. Its glass surface is smooth, it tracks well, and the click is snappy if just a bit hollow. A touch sensor in the corner allows for a quick toggle of touch pickup on the pad, likely to help deal with any accidental touches if you're using an external mouse.
The keyboard makes good use of the space available, stretching almost from edge to edge. Keys are spaced well, and they seem to have just a bit more travel than the XPS 13. That should mean about 1.2 to 1.3mm of key travel for the Xenia 14. In any case, there's a nice soft bottom on the deck and plenty of bounce to the keys. I typed thousands of words and didn't have any problems. A white backlight (off, bright, and brighter) helps with working after hours. Do note that the up and down arrow keys are half size and the navigation keys — Pg Up, Pg Down, Home, and End — are doubled up and accessible with the Fn key.
A common trend with Ultrabooks as they slim down is the removal of ports. Thunderbolt 4 has become the modern standard for thin and light PCs, but it has also become the only port (save maybe a 3.5mm audio jack) on a lot of devices. Yes, you can connect one of the best Thunderbolt 4 docks for even more connectivity, but the Xenia 14 will keep you from entering dongle hell.
The left side includes USB-C 3.2 (Gen 2), one USB-A 3.0 (Gen 1), a UHS-I SD card reader, 3.5mm audio combo jack, and a Kensington lock slot. The right side has a Thunderbolt 4, USB-A 3.0 (Gen 1), HDMI 2.0b, and a barrel power connector. You can also use the USB-C or Thunderbolt 4 port for charging, though the laptop comes with the barrel AC adapter. This is a very generous selection of ports that should keep you connected to all your favorite accessories.
Speakers are located on either side of the bottom of the laptop. They're not particularly impressive, but they're better than I was expecting from something that weighs so little. The XPG Prime Lite app doesn't include any audio tuning, so you're stuck with the default sound. The mid and highs are good, but don't expect a whole lot of bass. For conference calls and listening to music while you work it will fare well.
The front-facing HD camera has decent color and seems to deal well with exposure. Like the audio, it's not the best but it's also not the worst. For video chats it should suffice. There's unfortunately no camera shutter for added privacy, but the array does include an IR camera for Windows Hello. It works as it should for quick and easy logins.
16:10 aspect ratio
XPG Xenia 14: Display
We're big fans of seeing PC makers switch to taller screens, whether they're at a 16:10 or a 3:2 aspect ratio. The Xenia 14's display has the former, which means it has a slightly boosted 1920x1200 (FHD+) resolution. This is the only display option available which is a bit of a letdown, but at least at 14 inches it looks fairly crisp. Thanks to the slim bezel around all sides, you're looking at a 92% screen-to-body ratio. It looks super modern and clean.
It's a non-touch display with a matte finish, and its 364 nits (as tested) maximum brightness does a good job of fending off glare. Though the bezel is slightly raised, it's tacked down well. The screen seems to dominate this laptop, and sitting open it looks like it's all display, keyboard, and touchpad. I tested color reproduction and got back 98% sRGB, 77% AdobeRGB, and 79% DCI-P3. These are all solid results, especially at this price point. Unless you're getting into truly specialized work where Adobe and P3 are critical, you shouldn't have any issues here.
RAM and SSD upgradeable
XPG Xenia 14: Performance and battery
Like the other XPG laptops, the Xenia 14 doesn't come with any added bloatware. This is an uncommon practice with laptops that focus on value pricing. It ships with a clean install of Windows that you can set up, and the only proprietary software is the XPG Prime Lite app. It offers plenty of tweaks, including fan speeds, battery charging options, display color, keyboard backlight idle timer, and more.
The bottom cover is easy to remove, and you get full access to the laptop's internal hardware for future upgrades. There are two M.2 SSD slots, one coming filled with the 512GB PCIe 4.0 drive. There are also two SODIMM RAM slots, one filled with a 16GB stick of RAM. XPG shipped me an extra 16GB stick to install — it took about five minutes total time — for a total of 32GB. The real takeaway here is that you're only going to get dual-channel performance if you add extra RAM. The performance difference isn't huge, but there's definitely a bit of a boost after the upgrade. The Wi-Fi 6 module is also socketed.
Having a laptop this thin and light with as many available DIY upgrades is certainly out of the ordinary. And it also appears that a version with dedicated graphics could come one day. There's a big blank space next to the CPU for a GPU and second fan, but whether or not XPG jumps on the opportunity I can't say. This is a reference design that manufacturers can use as they please, so it's a possibility that XPG just left it blank to keep the cost down.
Following is a look at how the Xenia 14's performance compares to a bunch of other PCs we've recently tested.
Image 1 of 6
Overall performance from the system is about average for most Ultrabooks. I had no problems going about daily work, including heavy web browsing, word processing, Excel spreadsheets, and photo editing. The Core i5 option won't be too far behind the Core i7 I tested here, and it costs a couple hundred dollars less. I was expecting a bit more out of the PCI 4.0 SSD, but it's still one of the faster drives we've tested in a laptop.
As for battery life, I tested with PCMark 10's Modern Office rundown with 50% screen brightness and Windows 10's "Better Performance" power profile. The 53Wh battery lasted just more than 10 hours on a charge. That's closer to about eight hours of actual use, but still should be enough to get you through most of a workday.
Lightweight bout
XPG Xenia 14: Competition
When it comes to thin and light PCs, one of the first brands that comes to mind is LG's gram. It's available in 13-, 14-, 15-, 16-, and 17-inch sizes, which is quite impressive. We've reviewed the LG gram 17 to give you an idea of what to expect from this series of PCs. The 14-inch model is within the same price range as the Xenia 14, but its battery is larger and its build quality is just a bit higher with MIL-STD-810G durability testing. However, it's not as upgradeable and not quite as light.
The Honor MagicBook 14 is another laptop that we're soon going to be taking a look at. It's a budget laptop primarily available in Europe, Latin America, and Russia, though you can often find it at third-party resellers in other regions. It shares with the Xenia 14 plenty of similar specs, though it has an aluminum body and 16:9 display. It's even cheaper than the Xenia 14 if you're on a tighter budget.
If you'd rather have a laptop that can rotate around for tent, stand, and tablet modes, the HP Spectre x360 14 might be the right choice. Models start at about $1,200 for an 11th Gen Intel Core i5 CPU, 13.5-inch 1920x1280 resolution display with 3:2 aspect ratio, and long battery life. You can even upgrade to a 3.5K resolution for the touch display. This is one of the best laptops you can buy right now, and it sits at the top of our list of the best Windows laptops.
Great value
Should you buy the XPG Xenia 14?
Who it's for
Anyone who wants one of the lightest Ultrabooks around
Anyone who wants to spend more than $1,100
Anyone who wants plenty of ports, comfy keyboard, and huge touchpad
Who it isn't for
Anyone who wants gaming performance
Anyone who wants a 4K display
Anyone who wants an aluminum build for extra rigidity
XPG has created an incredibly thin and light Ultrabook that doesn't make most of the same concessions as the competition. You still get great port selection, there's a bevy of possible post-purchase upgrades, and it runs cool and quiet with good performance. The magnesium alloy chassis might not be as rigid as aluminum, but the laptop certainly doesn't feel like it's at any risk of falling apart. The design is clean, the keyboard is comfortable, and the touchpad is accurate and enormous.
I like the screen a lot thanks to the 16:10 aspect ratio, accurate sRGB color, and slim bezel. It looks about as modern as can be, and I only wish there was a 4K version. A bit more brightness wouldn't hurt, but the matte finish cuts down a lot on glare.
This is the best laptop XPG has so far released, and I'm looking forward to what's to come in the future. If you need a lightweight, compact PC for school, the office, or just to have around for casual use, it should definitely be considered.
Lightweight and affordable
Want a well-rounded, thin, and light laptop that doesn't cost a fortune and doesn't deny you opportunity for upgrades? The Xenia 14 is a surprising Ultrabook, and XPG is a company to keep an eye on in this space. Pre-order before Aug. 20, and cash in on some bundled accessories and a Newegg gift card.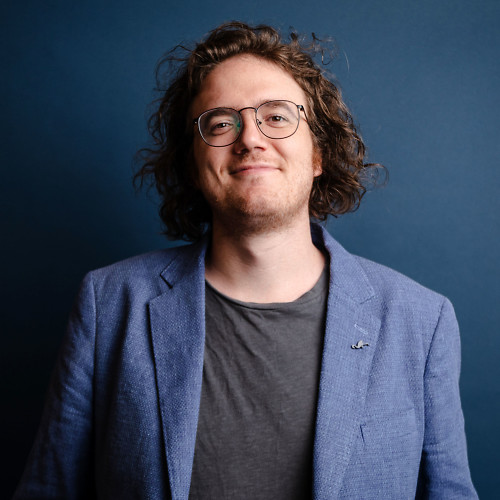 Senior Editor, Laptop Reviews
Cale Hunt is formerly a Senior Editor at Windows Central. He focuses mainly on laptop reviews, news, and accessory coverage. He's been reviewing laptops and accessories full-time since 2016, with hundreds of reviews published for Windows Central. He is an avid PC gamer and multi-platform user, and spends most of his time either tinkering with or writing about tech.