17-inch laptops have waxed and waned over the years, but lately, there is a resurgence. The reason is that newer technology lets today's 17-inch laptop feel like yesterday's 15-inch one making them much more accessible to those who need the size.
That said, most 17-inch laptops err on the side of pure "portable" near-desktop power where hitting 6lbs is not atypical. While you can throw it in your backpack, they are not light by any stretch of the imagination.
LG bucks that trend with the Gram 17. Now in its third year, it is the only 17-inch laptop that weighs less than 3lbs. Of course, the trade-off is in performance, but you also gain excellent battery life. For 2021, the Gram 17 gets some minor changes, but they are mostly welcomed ones. Here is what you need to know about this super fun — and very different – massive and shockingly light Ultrabook.
Bottom line: LG's 17-inch Ultrabook doesn't get any heavier, but it does get more powerful thanks to Intel's latest CPU. With improved ports, an excellent 2K display, long battery life, and weighing less than 3 pounds, it's hard not to love this unique laptop for creators, photographers, and writers.
For
16:10 17-inch display
100% DCI-P3 gamut
Just 2.98lbs (1.35kg)
Excellent performance
Good for typing, nice ports
Against
NVIDIA MX350 would have been nice
No touch screen support
No HDR or WCG
LG Gram 17 (2021): Price and availability
The LG Gram 17 is now available through Amazon and LG directly for $1,700 for the black model with 16GB of RAM and 1TB of storage. Other colorways, including silver, may be made available later on as well as configurations with up to 32GB of RAM and 2TB storage.
Older models of the Gram 17 with 8th and 10th Gen Intel processors can still be found for slightly less — just be sure you are getting the model you want and not an older one if you want the benefits of Intel 11th Gen, Iris Xe graphics, and Intel Evo certification.
LG Gram 17 (2021): At a glance
The LG Gram 17 is a unique laptop in that it features a massive 17-inch 16:10 near-bezel less display, but the PC itself has the guts of a typical premium 13-inch Ultrabook. Most 17-inch PCs go bigger in every direction, including weight, GPU, price, and processor class – but not the Gram 17.
Swipe to scroll horizontally
Category
Spec
OS
Windows 10 Pro
Processor
Intel 11th Gen
Core i7-1165G7
RAM
16GB (on-board)
LPDDR4-4266MHz
Graphics
Intel Iris Xe
Storage
1TB PCIe NVMe
Display
17-inches 2560x1600
16:10 Aspect
Non-touch, glossy
Ports
Two Thunderbolt 4
Two USB-A 3.2
Full HDMI
microSD reader
3.5mm audio
Audio
Dual 1.5w
DTS:X Ultra
Connectivity
Wi-Fi 6
Bluetooth 5.1
Camera
Front-facing 720P
Keyboard
Backlit with number pad
Touchpad
Precision
Security
Fingerprint reader for Windows Hello
Battery
80WHr
Dimensions
14.97 x 10.24 x 0.70 inches
(380.2mm x 260.1mm x 17.8mm)
Weight
2.98 pounds (1.35kg)
Color
White
Silver
Black
Price
From $1,700
Instead, you are getting the thinnest and lightest 17-inch laptop on the planet that is not only easy to carry but has battery life to last an entire workday.
Small changes
LG Gram 17 (2021): Design and features
At first, there does not seem to be that much new with the Gram 17 for 2021, but that would be missing many important details. LG has continually refined the design, shape, keyboard, ports, venting, colors, and upgrading the internal hardware.
For 2021, the Gram 17 gets the following new features compared to last year's model:
Intel 11th Gen (up from 10th Gen) + Intel Evo
Intel Iris Xe graphics (up from Iris Plus)
LPDDR4-4266MHz (up from DDR4-3200)
2x Thunderbolt 4 (up from 1x Thunderbolt 3)
No more proprietary AC charger (now Type-C)
x2 USB Type-A 3.2 (up from 3.1)
100% DCI-P3 (up from just 78%)
Bluetooth 5.1 (up from 5.0)
Slight changes to chassis design
New bottom intake for cooling
The processor is a typical but admirable Core i7-1165G7 found in almost all premium 13- and 14-inch Ultrabooks. It benefits from Intel's 10nm design process, 4.7GHz performance, excellent battery life, and just 28 watts of power consumption (versus 45-watts in standard workstation laptops). The Gram 17 is also now Intel Evo certified.
RAM is now soldered to the board, so users cannot expand memory down the line, and there is now just one 1TB SSD instead of two 512GB modules. However, there should still be a second open NVMe slot on the board, as one model has 2TB of storage with dual 1TB sticks.
There is now an option for a dark black colorway (used for this review) and the previous dark silver option. Black looks fantastic, especially when combined with LG's commendable minimal branding. The silver 'Gram' logo on the lid is perfect, and there is only a small, non-distracting 'LG' on the lower bezel. There are two stickers for Intel and Amazon Alexa, but these badges can be easily peeled off. My only gripe is that black is highly prone to fingerprints and oils from your hand as it has a very matte finish. If such things bother you, opt for the silver model, which does not suffer from this setback.
The lower display bezel is also just slightly thinner, lending to a much more modern design and viewing experience.
Image 1 of 2
Thankfully, the barrel charger of the last two gens is now gone. It is still the same 65-watt charger, which is relatively small, but it now connects via Type-C instead of a barrel design. Instead of that barrel connector, LG now includes two Type-C ports (instead of just one), both of which support Thunderbolt 4, so you always have at least one free while charging.
Port selection is a nice balance of old (two Type-A), new (two Type-C with Thunderbolt 4), plus legacy HDMI 1.4 for display out and even a microSD reader. While there is space for a full SD reader, which may have been preferable, LG is sticking with microSD.
Image 1 of 2
Audio is handled via two bottom-firing speakers (1.5 watts each), which is augmented by the excellent DTS:X Ultra software. That app includes a full custom equalizer and presets for movies, games, music, and more. DTS:X Ultra helps with audio and spatial separation. The sound is quite decent, but the Gram 17 would be better served with top-firing audio on the rather large keyboard deck.
For security, LG still doesn't include a Windows Hello infrared camera but instead relies on a fingerprint reader built into the power button. That reader is fast, accurate and I had no issues logging into Windows.
The keyboard is excellent once you get used to it being offset to include the full number pad to the right. The key travel and the backlighting are particularly good with well-spaced-out keys. A more direct commentary on this keyboard is it is outstanding for typing, especially for hours-long sessions.
Image 1 of 2
Some may think the trackpad could be larger, but its size is deceptive. It's already a massive trackpad with Microsoft Precision drivers and an excellent click. However, the size pushes the limits of a mechanical trackpad as dead zones, and the right-click area takes some time to adjust to. LG would benefit from looking into using more modern haptic trackpads like on the Lenovo ThinkPad X1 Titanium Yoga or Huawei MateBook X Pro (2021).
The Gram 17's weight is still a remarkable 2.98 pounds (1.35kg), making this an exceptionally light laptop for its massive display size. LG uses a magnesium alloy for the chassis, which feels closer to a high-end plastic than metal, although this black edition is more metallic-feeling than previous iterations.
Despite being light, the LG Gram 17 is exceptionally durable with a MIL-STD 810G rating to ensure protection against "shock, dust, high or low temperature and more".
LG packs in some of its own software, and it is all outstanding. LG Power Manger is mostly shortcuts to Windows 10 features for prolonging battery life. LG Control Center lets you tune the display to cooler or warmer temperatures or shift cooling mode between silent, optimal, and performance. LG Update Center grabs any new drivers or LG app updates. And Virtoo by LG is an app that connects wirelessly to your Android or iPhone to make calls, view photos, receive and respond to SMS, and even stream apps.
Image 1 of 2
There is some other software, like Cyberlink PowerDVD 14, AudioDriector 7, ColorDirector 5, and PowerDirector. These are not trialware, either, but are licensed apps, which seems spot-on for this laptop's demographic. It's an excellent value add for creators buying the Gram 17.
Overall, LG paid a lot of attention to detail on Gram 17's design. It is a nice balance of features, and while it is missing a few premium perks, LG's choices keep the price and weight down, which is the point of this PC.
Very color accurate
LG Gram 17 (2021): Display
The Gram 17's display is the star of the show, and for 2021 LG has upped the quality of this screen significantly. It is non-touch and somewhat glossy still. While touch input would have been nice, putting a touch sensor in a laptop, this size would have added a considerable amount of weight, upped the cost, and made the giant 17-inch display more wobbly, not to mention challenging to open one-handed (which you can do).
The last two iterations of the Gram 17's screen approached 78% DCI-P3 color gamut. That was okay, as it is in line with other premium Ultrabooks. But this year's model is now 100% DCI-P3, making it really perfect for photo editing, work in graphics, design, and more. In testing, sRGB is also 100%, and AdobeRGB is a comfortable 88%, which is higher than your average laptop.
Unfortunately, there is no support for HDR or wide-color-gamut (WCG). While those are unnecessary, they would have upped the value here and delivered an outstanding media experience. Likewise, there is no sensor for auto-brightness, which is either good or bad depending on you feel about such tech.
Image 1 of 2
Brightness peaks at only around 350 nits, which is slightly below last year's model at 400 nits. But being 17 inches, there is so much screen here it is hard to notice. At no time did I think this display was dim — quite the opposite, as using this in a room at night will likely requiring turning down the brightness to around 50 percent since there is so much overall light being emitted.
Excellent color contrast, 2560x1600 resolution, and the 16:10 aspect all add up to a beautiful — and distinctive — viewing experience on a mobile device. Some may say 4K is needed here, but LG knows how to make a display, and I cannot say I ever saw the pixels or thought it was low resolution even at 17-inches. As a tradeoff, LG gets to brag about all-day battery life, which is the right balance here.
As expected
LG Gram 17 (2021): Performance and battery
The Gram 17 is an incredibly unique laptop when it comes to power. Whereas other 17-inch laptops push extreme performance for gaming (Razer Blade Pro 17) or video editing (Dell XPS 17), the Gram 17 is more about long battery life akin to productivity 13-inch laptops — it really is a small laptop made big.
The 11th Gen Core i7-1165G7 processor does offer a significant bump in performance compared to last year's model, as expected. On PCMark 10, the 2021 edition hit 4,883, whereas the 2020 model came in at 4,157. The same applies to Geekbench 5, where a significant boost in multi-core performance (5,224 vs. 3,349) is observed.
Image 1 of 4
While you can game on the Gram 17, it is best suited for platformers and light strategy games versus first-person shooters, although thanks to Intel's Iris Xe graphics, you can even play those at lower graphics settings.
For storage, SSD performance is also good with 3,338 MB/s for sequential read and 2,604 MB/s for sequential write; however, this is on par with last year's model and is unremarkable.
Thermals have also changed with the inclusion of a bottom venting grill. The older design was preferable, as it means your legs (or anything in your lap) would not block the intake. However, LG likely had good reasons to go with this more traditional design. The Gram 17 never gets too warm due to its size, lower-wattage CPU draw, and adequate fans (which remain quiet).
Battery life is still a strong point of the Gram 17, thanks to the 80WHr battery. On heavy days, 8 hours of usage is typical, but I averaged around 9 hours and 50 minutes for most sessions. Of course, how bright you set the massive 17-inch display will affect your experience. The bottom line is there is no 17-inch laptop on the planet that can be used for this long away from a wall outlet. While you won't want to use it on a long flight (due to the size), you will be OK for all-day usage if you're away from your AC charger.
Other options
LG Gram 17 (2021): The competition
The 17-inch laptop market is surprisingly growing, but none exactly compete with the LG Gram 17.
Razer has its most potent laptop — the Blade Pro 17 — at this scale, but it packs very powerful RTX graphics, larger processor, and weighs twice as much at 6.06lbs (2.75 kg). That laptop is aimed at gamers or people who need high-end mobile processing with either high-refresh displays or even 4K. Pricing starts at $2,300.
Dell has the XPS 17, which like the Blade Pro 17, focuses on mobile power featuring a gorgeous 4K display and outstanding audio. Pricing starts lower than LG at $1,320, but you're getting less RAM, storage, and only a full HD screen at that price. However, Dell lets you configure the XPS 17 up to a mighty rig if you have the cash. It also weighs 4.65lbs (2.11kg), which is much heavier than Gram 17.
HP has something in between Dell and Razer with the ENVY 17. It has a more robust CPU and GPU (NVIDIA MX330) than Gram 17, and the screen ranges from full HD to 4K. Weight, however, is again much heavier at 6.02lbs (2.73kg).
Finally, LG themselves offer a slightly smaller Gram 16 (16-inch, 16:10) and the Gram 14 (now with a 16:10 display), which bring the same features of the Gram 17 but in a smaller form factor.
You can get more ideas on our best 17-inch laptops list to see what else is available.
It's one of a kind
Should you buy the LG Gram 17 (2021)?
Who it's for
Creators who want a large, color-accurate display
Creators who want a big screen, but also a light laptop
Writers, photographers, audio engineers, video editors
Those who don't need a discrete NVIDIA GPU
Who it isn't for
Gamers who need a more powerful CPU and GPU combo
People who need to work on a plane
Of all the laptops I regularly review, I always enjoy the Gram 17 going back to its first 2019 iteration. It offers an experience like no other laptop on the market — a vast, gorgeous, 17-inch display in a chassis under 3lbs. It is a surreal and satisfying experience. Even for just word processing or office productivity, the 17-inch display and excellent keyboard are delightful for long work sessions. For multi-media creators, the ability to be more immersed in your work without squinting is so beneficial.
For 2021, the Gram 17 doesn't change too much, but that's OK too, as the design is mostly perfect. I'd still like to see LG bring a bit more to the display like HDR and WCG and make use of the chassis for better audio. Most sound engineers would kill to have this much space to work within a laptop, but LG is wasting a lot of it.
The big question, pardon the pun, is if you need the Gram 17? For most people, the answer is no as its size can be prohibitive, not to mention you surrender some privacy as the whole room can literally see what you are doing. But for a small group of creators who value screen size and clarity, Gram 17 is unapparelled three years later.
Overall, LG continues to carve out a niche space in the wide world of Windows laptops, and it has clearly differentiated itself from the competition. The Gram 17 continues to push that envelope, and it is easy to recommend for those who want to go big.
So big, so light
Small changes to a huge Ultrabook

LG's 17-inch Ultrabook doesn't get any heavier, but it does get more powerful thanks to Intel's latest CPU. With improved ports, an excellent 2K display, long battery life, and weighing less than 3 pounds, it's hard not to love this unique laptop for creators, photographers, and writers.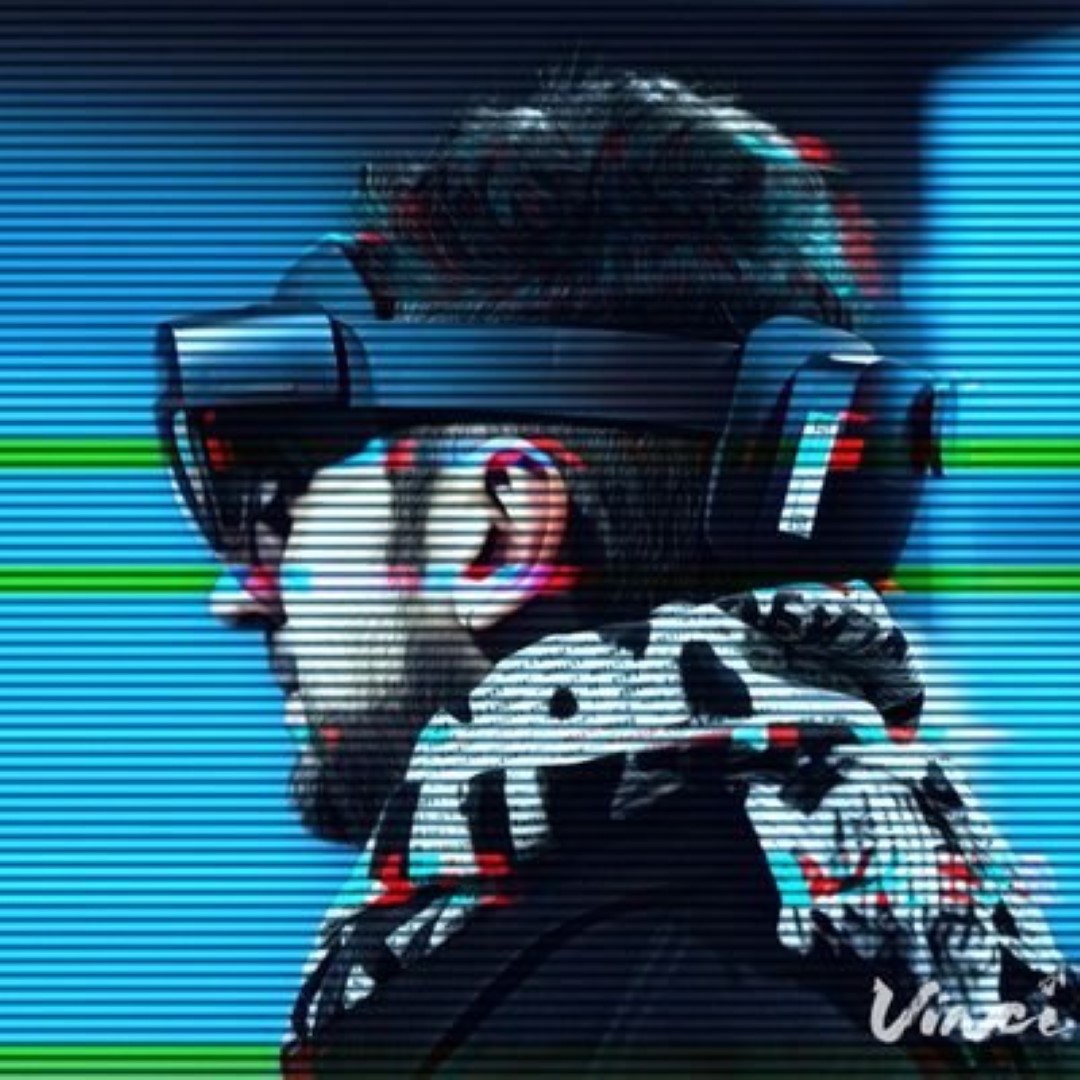 Daniel Rubino is the Editor-in-chief of Windows Central. He is also the head reviewer, podcast co-host, and analyst. He has been covering Microsoft since 2007, when this site was called WMExperts (and later Windows Phone Central). His interests include Windows, laptops, next-gen computing, and watches. He has been reviewing laptops since 2015 and is particularly fond of 2-in-1 convertibles, ARM processors, new form factors, and thin-and-light PCs. Before all this tech stuff, he worked on a Ph.D. in linguistics, watched people sleep (for medical purposes!), and ran the projectors at movie theaters because it was fun.