LG gram 17 (2020) review: The best big Ultrabook around just got even better
There is only one Ultrabook with a massive 17-inch display. Luckily, it's also an outstanding laptop, now with even better hardware.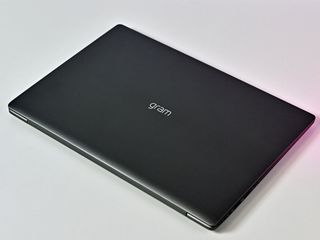 (Image credit: Daniel Rubino/Windows Central)
While Ultrabooks are the most popular laptop designs, the market for 17-inch laptops is an increasingly niche one. Indeed, if you want a 17-inch Ultrabook, there is only one choice on the market with LG's gram 17. Luckily, it's also an excellent laptop, too, with few compromises. Packing a 16:10 17-inch display in effectively a 15-inch notebook that weighs just 2.95lbs (1.35kg) is an impressive feat.
In 2019, I called the gram 17 one of my favorite laptops, period. For 2020, LG is back, and while this unique beauty remains mostly the same, the minor changes bring nothing but improvements too. Here's why if you like big screens the gram 17 is still an outstanding choice.
From $1,850Bottom line: Not much has changed for the 2020 LG gram 17. It's still the largest (and also one of the lightest) laptops on the planet with Ultrabook specs and performance. This year, though, LG has added 10th Gen Intel, Iris Plus graphics, and two fast SSDs to make it that much better. All-day battery life helps too.
For
Excellent 16:10 "2K" display
Superlight
Good port selection
Outstanding battery life
Improved SSD and graphics
Against
Wasted space on the keyboard deck
No discrete NVIDIA GPU
No jibber jabbing
LG gram 17 2020 – What's new
If you put last year's gram 17 next to the 2020 version, it is nearly impossible to tell the difference (save for the processor sticker). LG kept the same chassis design, color, layout, and changed nothing externally. That's mostly OK (though it would have been nice to see the speakers move from below to that roomy top deck). Regardless, here is what is new for this year:
DDR4-3200 (up from 2400)
Wi-Fi 6
NVMe PCIe SSD (up from SATA)
1TB storage (up from 512GB)
10th Gen Intel (vs. 8th Gen)
Iris Plus graphics instead of UHD 620
80WHr battery (up from 72WHr)
2.98lbs (1.35 kg) vs. 2.95 lbs (1.34 kg)
I'd file these under expected upgrades for any laptop in 2020, but some of them go much further than others like that storage upgrade. LG, for some reason, used slow SATA storage in last year's model. For 2020, the company not only switched to PCIe NVMe, but it went with arguably one of the best and fastest options with Samsung PM981.
Image 1 of 2
Jumping to 10th Gen Intel brings not only some improved CPU performance but also some improved graphics with Iris Plus being onboard instead of the UHD 620. Unfortunately, Iris Plus is still behind AMD or even modest discrete GPU options like NVIDIA's GeForce MX250, which I still believe would be a better fit for the gram 17.
Faster RAM, Wi-Fi 6, and even a slightly larger battery all add up to an overall more performant system, and it shows in benchmarks.
Faster, newer
LG gram 17 specs and features
Like last year, the gram 17 is just a typical 13-inch Ultrabook put into a larger chassis with a vibrant, color-accurate 17-inch display. Such a hardware choice is quite rare as most companies reserve 15-inch and 17-inch laptops for workstations, gaming, and heavy lifting professional use. Instead, the gram 17 is like the 15-inch Surface Laptop 3.
Swipe to scroll horizontally
Category
XX
Processor
10th Gen
Intel Core i7-1065G7 (up to 3.9GHz)
RAM
16GB DDR4 3200MHz
One 8GB (On Board)
One 8GB (User upgradable)
Storage
1TB (2x 512GB) PCIe NVMe
Display
17-inch WQXGA (2560 x 1600)
16:10 aspect
Glossy, non-touch
Graphics
Intel Iris Plus
Ports
Three USB-A 3.1
USB-C Thunderbolt 3
HDMI 1.4
microSD card reader
3.5mm audio jack
Audio
Dual 1.5W speakers
DTS X:Ultra
Wireless
Intel Wi-Fi 6 AX201 2x2
Bluetooth 5.0
Camera
Front-facing 720p
Keyboard
Backlit with number pad
Touchpad
Precision
Biometrics
Fingerprint reader for Windows Hello
Battery
Four-cell 80WHr
Weight
2.98lbs (1.35 kg)
Dimensions
15.0 in x 10.3 in x 0.7 in (381 mm x 267 mm x 17.8 mm)
Chassis
Magnesium Alloy
MIL-STD 810G
OS
Windows 10 Home
LG makes some unique choices here, including dual 512GB SSDs for a combined 1TB of storage. This added flexibility means, in theory, users could replace both SSDs for 1TB solutions doubling the total capacity to 2TB.
Image 1 of 2
Thunderbolt 3 is one solution for those who want this laptop but need a stronger GPU as external GPUs are supported.
Full HDMI 1.4 is always lovely to have a laptop this size for plugging to external monitors or TV and LG tosses in an RJ45 Ethernet adapter in the box too for even more connectivity.
While there is no facial recognition for Windows Hello, LG does use an excellent fingerprint reader that operates at the BIOS level. Since the reader is built into the power button, this feature means a user needs to hit the button just once to both power on the laptop and sign into Windows 10 saving time. ­
Near-2K and sharp
LG gram 17 a near perfect display
The gram 17 is unique in being the only 17-inch 2560 x 1600 option on the market. That's a taller 16:10 aspect ratio, which differs from the traditional 16:9 offered in most laptops (Microsoft prefers an even taller 3:2 aspect for Surface).
Screen brightness is up slightly to 410 nits this year versus just nearing 400 nits last time. Color accuracy is also just a hair better with 99 percent sRGB, 75 percent AdobeRGB, and a respectable 78 percent DCI-P3.
The display is still slightly glossy, and there is no touch. While touch would have been fun, the added weight and cost would have lessened the impact of the gram 17 being so light. Because it's not a touch screen and lighter, opening the lid with one-hand is a breeze.
The bezel is thin and proportional with a matte finish. LG, though, is missing on the trend of doing edge-to-edge glass found in more premium designs.
The top-mounted web camera is also quite decent, excelling at video calls (but just being OK for photos).
Excellent typing and mousing
LG gram 17 keyboard, trackpad, and audio
The gram 17 features a full number pad layout with small chicklet style keys for typing. The keyboard is backlit with multiple stages, and key travel is modest.
As I noted last year, there is nothing remarkable looking about the keyboard designs of LG, and yet they work very well. I find myself typing very fast with few mistakes on this laptop, which is hugely satisfying. Part of that may be due to the ample space for my hands, but it's also a testament to LG that they can make a great keyboard despite the fierce competition.
Image 1 of 2
The trackpad is large, glass, smooth, and uses Microsoft Precision drivers. I have had no issues with clicks, and, again, it is just wonderful to use.
Where things are still disappointing are the speakers. LG puts just two of them on the bottom edge. Because the gram 17 is so large, those speakers easily clear your legs when using it in your lap. LG also includes DTS:X Ultra software to handle virtualization. It seems obvious though that LG could put those two speakers on the top deck, or even have a quad-array instead of just two on a laptop this size.
Despite that complaint, though, I want to be clear: these are excellent speakers. They're loud, clean, and the DTS:X Ultra helps to add "space" to the sound.
This is still an Ultrabook
LG gram 17 power and performance
The gram 17 performs as expected – that is, a standard Ultrabook. Cooling and thermals fall in the mid-range, with overall performance being adequate but nothing outstanding for this category.
Thanks to fast RAM and a dramatic increase in storage drive performance (500 MB/s to almost 3,500 MB/s is a massive jump), the gram 17 handles productivity and even light media editing functions with ease.
CPU
Geekbench 5.0 Benchmarks (Higher is better)
Swipe to scroll horizontally
| Device | CPU | Single core | Multi core |
| --- | --- | --- | --- |
| LG gram 17 (2020) | i7-1065G7 | 1,208 | 3,349 |
| LG gram 17 (2019) | i7-8565U | 1,130 | 3,023 |
| Acer Swift 5 (SF514-54T) | i7-1065G7 | 1,202 | 3,600 |
| Surface Pro 7 | Core i7-1065G7 | 1,205 | 4,852 |
| Surface Laptop 3 13.5 | Core i5-1035G7 | 1,177 | 4,413 |
| Surface Laptop 3 15 | Ryzen 5 | 769 | 2,720 |
| Dell XPS 13 2-in-1 7390 | Core i7-1065G7 | 1,209 | 3,571 |
| Dell XPS 15 7590 | Core i9-9980HK | 1,176 | 7,624 |
| Dell Inspiron 13 7390 2-in-1 | i7-8565U | 1,111 | 2,965 |
CPU
Geekbench 4.0 benchmarks (higher is better)
Swipe to scroll horizontally
| Device | CPU | Single core | Multi core |
| --- | --- | --- | --- |
| LG gram 17 (2020) | i7-1065G7 | 5,523 | 15,061 |
| LG gram 17 (2019) | i7-8565U | 5,161 | 13,370 |
| Surface Laptop 3 15 | Ryzen-5 | 3,985 | 12,079 |
| Surface Laptop 3 15 | i7-1065G7 | 5,727 | 19,593 |
| Surface Laptop 3 13.5 | i5-1035G7 | 5,265 | 17,345 |
| Surface Laptop 2 | i5-8250U | 4,203 | 13,233 |
| LG gram 15 (2018) | i7-8550U | 5,033 | 12,906 |
| Samsung Notebook 9 Pro 15 | i7-7500U | 4,431 | 8,669 |
| Huawei MateBook 13 | i7-8565U | 5,336 | 17,062 |
| Huawei MateBook X Pro | i7-8550U | 4,706 | 14,342 |
PCMark
PCMark 10 Express
Swipe to scroll horizontally
| Device | Score |
| --- | --- |
| LG gram 17 | 4,157 |
| Acer Swift 5 (SF514-54T) | 4,415 |
| Surface Pro 7 (i5) | 3,992 |
| Surface Laptop 3 15 (AMD) | 4,006 |
| Dell XPS 13 2-in-1 (7390) | 4,427 |
| Dell Inspiron 13 7390 2-in-1 | 3,764 |
| Dell XPS 15 7590 | 5,521 |
| Dell Precision 3541 | 3,906 |
The PCMark 10 Express test measures how well a laptop handles several everyday tasks. The LG gram 17 does OK but is nothing exceptional.
Cinebench
Cinebench (R20) (Higher is better)
Swipe to scroll horizontally
| Device | CPU | Range |
| --- | --- | --- |
| LG gram 17 | i7-1065G7 | 1,079 to 1,199 |
| Acer Swift 5 (SF514-54T) | Core i7-1065G7 | 1,361 to 1,400 |
| Lenovo ThinkPad P53 | Xeon E-2276M | 2,686 to 2,701 |
| Surface Laptop 3 13.5 | Core i5-1035G4 | 1,584 to 1,606 |
| Surface Laptop 3 15 | Core i7-1065G7 | 1,703 to 1,745 |
Repeatedly running Cinebench R20 can determine how well a laptop stands up to sustained load.
SSD
CrystalDiskMark (Higher is better)
Swipe to scroll horizontally
| Device | Read | Write |
| --- | --- | --- |
| LG gram 17 (2020) | 3,477 MB/s | 2,900 MB/s |
| LG gram 17 (2019) | 536 MB/s | 500 MB/s |
| Surface Laptop 3 15 | 2,028 MB/s | 806 MB/s |
| Surface Laptop 3 13.5 | 2,338 MB/s | 1,583 MB/s |
| Acer Swift 5 (SF514-54T) | 1,641 MB/s | 1,025 MB/s |
| Lenovo ThinkPad X1 Extreme (Gen 2) | 3,416 MB/s | 3,016 MB/s |
| Lenovo ThinkPad P53 | 3,567.23 MB/s | 2,813.25 MB/s |
| Lenovo ThinkPad P52 | 3,120 MB/s | 1,551.5 MB/s |
| Dell XPS 15 7590 | 3,000 MB/s | 2,796 MB/s |
| MSI PS63 Modern | 3,300 MB/s | 1,875 MB/s |
.
Where the gram 17 becomes less impressive is under graphics. Sure, the Intel Iris Plus GPU is better than the UHD 620, but at least in the gram 17, it doesn't add too much. Performance is only slightly better, but not enough to make a huge impact compared to a discrete GPU from NVIDIA.
Battery life is very good though thanks to the slightly larger 80WHr battery. Achieving ten hours in real-world usage is realistic, though if you're pushing graphics and the CPU eight hours is more likely.
Finally, for charging you can use the Type-C port, but LG includes a 65-watt barrel charger in the box. While there is no rapid-charging like other laptops it gets a decent charge rate in about an hour.
You need big, get this
LG gram 17 is still a unique and awesome laptop
Like last year's model, the LG gram 17 stands out from the pack of 13-inch to 15-inch laptops by offering a giant 17-inch display in a small and remarkably light chassis. LG is still king of the 17-inch Ultrabooks, even if it's a category of one. The good news is if you think the display size is a gimmick (it's not), this is still just an outstanding laptop. Even LG's software with driver updates, instant-on toggles, and more controls are excellent.
I'm personally a fan of the gram 17 as I love using it as my "big" option on trips when I need more screen and power than the Surface Pro X. That makes it easy to recommend as I use this laptop a lot. There's just nothing else like it on the market. It's so light it feels like a dummy unit, and yet it is MIL-STD-810G rated for durability.
Image 1 of 2
The gram 17 is best suited for creators, writers, photo editors, and anyone who enjoys working on an excellent "2K" display without straining their back. At under three pounds, this 17-inch Ultrabook is lighter than many 13-inch PCs. With ten-hour battery life, Thunderbolt 3, and a bevy of useful ports, it's a joy to use and carry. Granted, for use on an airplane, it'll be a challenge, but I regularly use it on the train.
LG could make the gram 17 even better by improving some minor things. Edge-to-edge glass for the display would look more premium than a matte bezel (and an anti-reflection coating wouldn't hurt). Two more speakers could make this a real multi-media machine. And while not everyone would need a more powerful discrete GPU LG could at least offer one as a higher-priced model for those who do. MSI has had luck combining a U-series processor with a real NVIDIA graphics card – why can't LG? Video pros would love such an option (and even some casual gamers).
For those who like everything about the gram 17 but think it's too big, that's OK. LG makes a 14- and a 15-inch version with mostly the same specs. You still get an ultra-light Ultrabook but in a more conventional size.
But if you like the phrase "go big or go home" then the gram 17 is your best choice right now. Last year I said I was fascinated with gram 17, and that is still true in 2020.
Super large, super light
There's nothing quite like the LG gram 17

LG took its 13-inch gram and blew it up to a 17-inch laptop, but at less than three pounds, this giant is as light as a feather. The incredible battery life, excellent ports, and standard Core i7 processor make it perfect for productivity, but not great for heavy-lifting due to the lack of a discrete GPU.
Get the Windows Central Newsletter
All the latest news, reviews, and guides for Windows and Xbox diehards.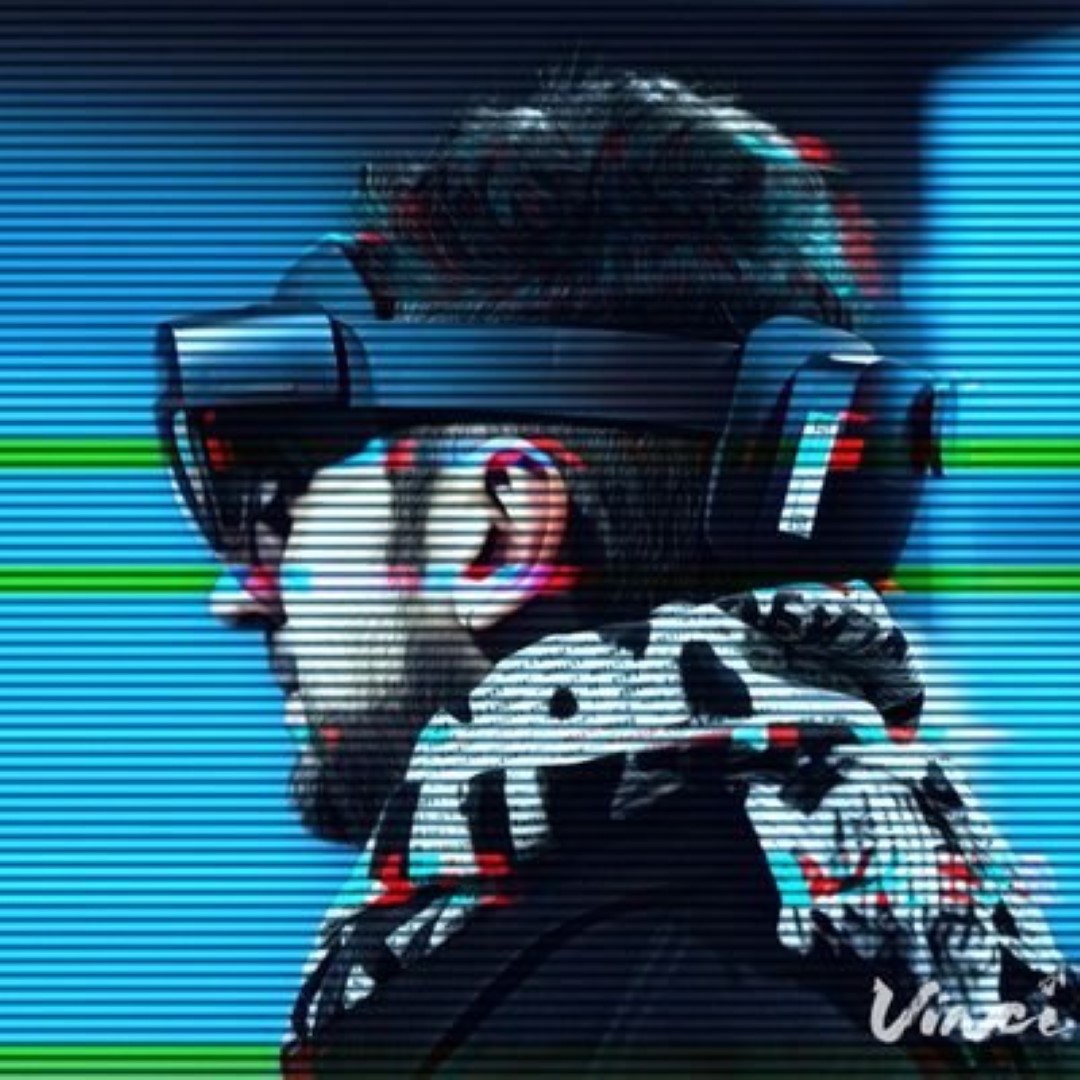 Daniel Rubino is the Editor-in-chief of Windows Central, head reviewer, podcast co-host, and analyst. He has been covering Microsoft since 2007 when this site was called WMExperts (and later Windows Phone Central). His interests include Windows, laptops, next-gen computing, and for some reason, watches. Before all this tech stuff, he worked on a Ph.D. in linguistics, watched people sleep (for medical purposes!), and ran the projectors at movie theaters because it was fun.