While there are plenty of Intel-based Ultrabooks on the market these days, the space between 13-inch and 15-inch is sparsely populated. What if you want the portability of a 13-inch, but a "real" graphics card like a 15 and can't afford a Surface Book 3?
The new HP ENVY 14 may be your answer.
With an all-metal chassis, 16:10 touch-display, and an NVIDIA GeForce GTX 1650 Ti, all at 3.5 pounds, the ENVY 14 scratches that itch.
With a starting price of $1,000, this laptop is aimed squarely at creators — and HP nails the concept. Here's what you need to know about the ENVY 14 after six weeks of thorough testing.
Bottom line: The ENVY 14 brings a rare combo of a 16:10 display, GTX 1650 Ti graphics, micro SD slot in a well-built 14-inch chassis with excellent audio and keyboard. While it cuts back on some frills, the $1,260 price makes up for it. Just watch for the coil whine.
For
Strong performance
Color-accurate 16:10 display
Affordable starting price
Outstanding design
Excellent keyboard and audio
Very good battery life
Against
No 4K display option
Aggressive coil whine
HP ENVY 14: Price and availability
The HP ENVY 14 is available direct from HP, Best Buy, and select other retailers in the US.
HP.com offers many configuration options, including the choice of Core i5-1135G7 or i7-1165G7 processors with 8 or 16GB of RAM. You can also order an entry-level version for $1,000 with no NVIDIA GPU (Iris Xe graphics instead) or order a non-touch anti-glare display instead of the touch-enabled glossy model.
Best Buy's model is the one reviewed here for $1,259 with 16GB of RAM, 256GB SSD, GTX 16050 Ti, and a Core i5 processor with a touch-enabled display. It is the version most people should buy as it offers a nice balance in hardware and price.
HP ENVY 14: At a glance
The ENVY 14 sits between two other ENVY laptops: the ENVY 13 and the larger (and more powerful) ENVY 15. Each has its pros and cons, with the 13 being the most portable and ENVY 15 packing more punch (up to an RTX 2060 and even a Core i9 processor).
Swipe to scroll horizontally
Category
Spec
OS
Windows 10 Home
Processor
11th Gen Intel
Core i5-1135G7 or Core i7-1165G7
RAM
8 or 16GB DDR4-3200
Soldered
Graphics
NVIDIA GTX 1650 Ti Max-Q
4GB GDDR6
Iris Xe
Storage
256GB to 2TB M.2 PCIe NVMe SSD
Display
14 inches
1920x1200
16:10 aspect
400 nits, 100% sRGB
IPS, touch
Optional non-touch and anti-glare
Ports
1x Thunderbolt 4
2x USB-A
3.5mm audio
microSD card reader
HDMI 2.0
Audio
Dual speakers
Bang & Olufsen
Connectivity
Intel Wi-Fi 6 AX201 (2x2)
Bluetooth 5
Camera
Front-facing 720p
Privacy shutter
Security
Fingerprint reader
Battery
63.3Wh
Dimensions
12.33 x 8.82 x 0.71 inches
(313.18mm x 224.03mm x 18.03mm)
Weight
3.53 pounds (1.6kg)
Color
Natural Silver
The ENVY 14, however, also brings a rare and welcomed 16:10 display (instead of 16:9) and moderately powerful graphics. The combo of features and price point make it desirable for those who want to do photo or video editing and want something portable and more affordable. There aren't too many laptops in this range, which makes the ENVY 14 very interesting.
It's not heavy at 3.53 pounds (1.6kg), especially considering the entire laptop features a very durable all-metal chassis.
Classic look
HP ENVY 14: Design and features
The HP ENVY 14 design is outstanding. HP's more premium line, dubbed 'Spectre,' is flashier with gem-cut edges, but I find the ENVY's more traditional silver metal chassis and more conservative looks much more appealing.
HP is particularly good with offsetting ports on each side aiming for some symmetry, and you see that here with the headphone jack and proprietary barrel charger on opposite ends. The entire laptop is like this, with the keyboard, trackpad, speakers, and display (plus bezels) all looking very balanced.
For those ports, there is only one Type-C with full Thunderbolt 4, but you do get two Type-A, a full HDMI, and a microSD card reader, making this a very media-centric laptop ideal for photographers and videographers alike. A nicely sized 135-watt charger handles laptop power to keep that NVIDIA GTX 1650 Ti GPU humming, although you can charge via the Type-C port if in a pinch.
Connectivity is ideal with both Wi-Fi 6 and Bluetooth 5.0. There is no option for 4G or 5G LTE, which makes sense, but it would be an excellent option.
Audio is handled via dual speakers that are on the bottom edges. The included Bang & Olufsen software lets you tweak settings via the full equalizer and various presets. They are pretty good speakers, too, with excellent volume and crispness to them for this price range.
Image 1 of 2
The keyboard feels like a Surface Laptop with a responsive bounce-back and crispy actuation. The key travel and separation are perfect. Silver keys usually do not offer as much contrast as black keys, but I had no problems with the ENVY 14. The two-stage backlight is also bright and looks stunning in low light. Pulling no punches, this is one of my favorite keyboards to type on, but I can say that about many of HP's laptops.
The ENVY 14 also features more modern features that HP has implemented across its consumer line, including dedicated buttons to apply a physical shutter to the webcam and muting the microphone, which is ideal for privacy concerns. There is a fingerprint reader in the keyboard deck for logging into Windows (there is no facial recognition, no doubt to reduce costs). There is also a dedicated button for HP Command Center.
Image 1 of 2
The Precision trackpad is large but not too big. It is smooth, accurate, and it has a soft click to it when pressed. There were no issues, and the trackpad is very enjoyable to use.
The front-facing 720P webcam is decent and on the better end of most laptops. It could be better with a full HD one, but HP knows this is a more mid-to-upper range laptop, so it is not a priority. That said, HP includes some very clever software like HP Enhanced Lighting. The app simulates a ring light by turning most of the display bright white, which is then cast onto your face to brighten your video calls. You can control the light intensity, size, and shape of the ring and even make it cooler (bluer) or warmer (more orange). It is such a simple but genius idea.
HP has some other fun software, too, like its Command app, which lets users adjust performance and fan curves, e.g., modes for quiet, performance, etc. There is also a focus mode, which keeps the currently open window (app) brightly lit while everything else on the screen is dimmed. Not only does this let you focus on the thing in front of you, but it can also save battery since the display is using less power. HP also lets you prioritize data to give Skype priority over background tasks, ensuring an ideal connection. HP QuickDrop enables you to connect your iOS or Android phone up for quick transfers of photos or web links. It's all value-driven software, and nothing felt like bloat.
Image 1 of 2
Besides its own software, HP crams in some "extras" like a trial for LastPass, ExpressVPN, Booking.com, and Adobe software. These are all excellent services (even ones I'd recommend), but some may find it off-putting. Luckily, they can all be uninstalled with a simple click.
Really nice
HP ENVY 14: Display
HP ships the ENVY with a 14-inch 1920x1200 (full HD) glossy touch display with a taller 16:10 aspect ratio. There is also an option for a lower-cost non-touch anti-glare option (matte). There is no pen support, but you can use your finger for basic sketches since touch is supported. The taller aspect means you can see more controls in an app like Adobe Photoshop due to the increased vertical space compared to typical 16:9 laptops.
The bezels are appropriately thin, and HP rounds the glass at the edges, which is a very pleasing effect.
According to the specs, HP says this screen should hit 400 nits of brightness, and in tests, that was accurate, peaking at around 403 nits. There was some fall off on the right edge of the display, but otherwise, it was even. When set to 0% brightness, the ENVY 14 hits 23 nits, making it OK for viewing with no lights on late at night.
Display accuracy is just below HP's rating of 100% sRGB, coming in at 99% — close enough. AdobeRGB color gamut is 75%, with DCI-P3 coming in at 79%. Those are good numbers for a mid-range laptop focused on media production and consumption, but not as high as more premium laptops. HP also boasts that this is its first consumer 14-inch laptop with a Delta E.
While some may balk at a 1920x1200 resolution instead of a higher "2K" or "4K," I would disagree. For one, this is an excellent screen; it is bright and it has very good contrast and punchy colors. Blacks are intense and almost look AMOLED-like. Those things are of more value than just super-high resolution. The other issue is the price; this laptop, even with the NVIDIA GPU, is in the $1,260 range. Bumping up the screen to a higher resolution would affect that negatively. That said, it would be nice for HP to at last offer the option for 4K for those who want it (at extra cost and reduced battery life).
HP also offers its Display Control app, which is worth mentioning. The app can dynamically switch color profiles depending on the app being used. If in Adobe Photoshop, the ENVY 14 can switch to a photos mode where colors are more natural. When watching a movie, colors can be more vivid and punchier. All of this is user-customizable, although HP includes some default presets. It's an excellent feature, and while there are not as many color profiles as the more premium HP Spectre x360 14, which has a dazzling OLED display.
GPU matters
HP ENVY 14: Performance and battery
When configured with a Core i5 processor, the HP ENVY 14 still blows most laptops in this category away in overall performance thanks to the NVIDIA GeForce GTX 1650 Ti (Max-Q) graphics card. Of course, you can opt for an even zippier Core i7 if you need the CPU. But if you are doing video and photo editing, GPU makes all the difference.
Image 1 of 6
The 256GB Toshiba / Kioxia XG6 SSD performs on average for sequential write with other premium laptops in 2021. The sequential write speeds are on the lower end, but they should not have a material impact on day-to-day operations.
While not a gaming laptop, thanks to the GTX 1650 Ti, you can play something like Fortnite at 45+ frames-per-second on Ultra settings.
Thermals punch higher on this laptop than others at this price, with dual intakes for the dual fans (and dual heat pipes) on the laptop's bottom and top. HP includes a thermopile sensor for more precise control over the fans. When in heavy use with the CPU and GPU, the fans are very audible but do not have a high-pitch whine. Cooling is extremely fast, too, once a task is complete with the fans winding down to a light purr. HP includes various power profiles via the HP Command Center for quiet, cool, balanced, and performance modes (all benchmarks ran in performance).
Battery life is much better than anticipated thanks to the decently sized 63.3 WHr battery, although user experience depends on how bright the display is kept and if the power-hungry NVIDIA GPU is in use. In the PCMark 10 Modern Office rundown test, which cycles through web browsing, webcam usage, and office productivity with little GPU use, the ENVY 14 scored an impressive 11 hours and 24 minutes with the display at 150 nits brightness (around 58%). That's right in line with other 11th Gen Intel systems. Using the Windows 10 battery rundown report, the ENVY 14 ranged from 7.5 hours up to 13 hours, which is quite impressive and effectively "all day" for most people.
My only complaint with the ENVY 14 is there can be occasional coil whine. The whine is not a high-pitched buzzing but rather intermittent "crackling." If you work in tranquil environments, it could be a distraction or source of irritation.
Other options
HP ENVY 14: The competition
There are not many laptops that can compete directly with the ENVY 14 as most either get slightly smaller like the Razer Book 13, which does not have an NVIDIA GPU, or larger, like the ENVY 15, which is much heavier and a few hundred dollars more. If you're willing to size up (or down) a bit, the Surface Laptop 4 is an awesome alternative that comes in 13 and 15-inch variants — both of which can be equipped with AMD 4000 Series CPUs if you're not a fan of Intel. Thanks to its excellent keyboard, trackpad, audio features and more, the Surface Laptop 4 is a great choice.
There is the excellent Asus ROG Zephyrus G14, which is much more powerful and only $100 more, but this leans extremely hard into the gaming category. It also features a full HD display, but at 16:9 with no touch and not as good color accuracy. It does offer more storage, an AMD Ryzen processor, and beefy NVIDIA GeForce RTX 2060 Max-Q graphics. While a fabulous gaming laptop, it's not in the same "creator" class as the ENVY 14.
HP has the Spectre x360 14 with an OLED display and pen support. It lacks a powerful GPU and is more geared towards productivity. The ENVY 15 weighs 4.74 pounds, making it much heavier, but it can take up to an RTX 2060 GPU for those who need a lot of power and don't mind the size. For those who like the ENVY 14 but want to go smaller, lighter, and no NVIDIA GPU, there is the very affordable HP ENVY x360 13 with AMD Ryzen.
Finally, Microsoft has the Surface Book 3, which is much more expensive at $1,999, has a slightly less powerful GeForce GTX 1650, and a weaker Core i7-1065G7 processor. It too is a "creator" laptop but leans heavier towards inking, drawing, and turning into a tablet, all of which the ENVY 14 lacks.
For other ideas, see our best 14-inch laptops roundup.
An easy sell
Should you buy the HP ENVY 14?
Who it's for
Creators, video, and photo editors on the go
Those who want a light 14-inch laptop with a mid-range GPU
Anyone who wants a great mid-sized laptop on a budget
Who it isn't for
Hardcore gamers who need more GPU
People who need inking or a 2-in-1 design
The HP ENVY 14 is one of my favorite laptops of the year so far. While there are plenty of me-too 13-inch Ultrabooks, the ENVY 14 offers something different with the GTX 1650 Ti in a 14-inch chassis. Moreover, it has a dazzling 16:10 display that is simply stunning to work on even at full HD. Toss in the exceptional keyboard, adequate ports, and all-silver metal chassis with a $1,260 price, and there is a lot to like.
My only complaint is the sporadic coil whine. While quite common, I typically do not get bothered by such things. But with ENVY 14, I did notice it more than others. Coil whine is hard to account for, and not every ENVY 14 will have it, but it is something to be aware of if considering one.
Also, a minor nitpick, I wouldn't mind seeing HP bring its anti-reflective coating, which it uses in the Spectre line, to ENVY to cut down on some of the glare on its glossy displays. Optional 4G LTE and 5G wouldn't hurt either for those who need it.
For so-called creators who want a GPU-heavy and light, portable laptop, the ENVY 14 is an outstanding offering. Even for just day-to-day web browsing, messaging, and occasional gaming, this laptop can do more than something like the Razer Book 13, all for a reasonable price. Because of that, it is easy to recommend for the right person.
Creator class
The rare 14-inch laptop with oomph

Bottom line: The ENVY 14 brings a rare combo of a 16:10 display, GTX 1650 Ti graphics, micro SD slot in a well-built 14-inch chassis with excellent audio and keyboard. While it cuts back on some frills, the $1,260 price makes up for it. Just watch for the coil whine.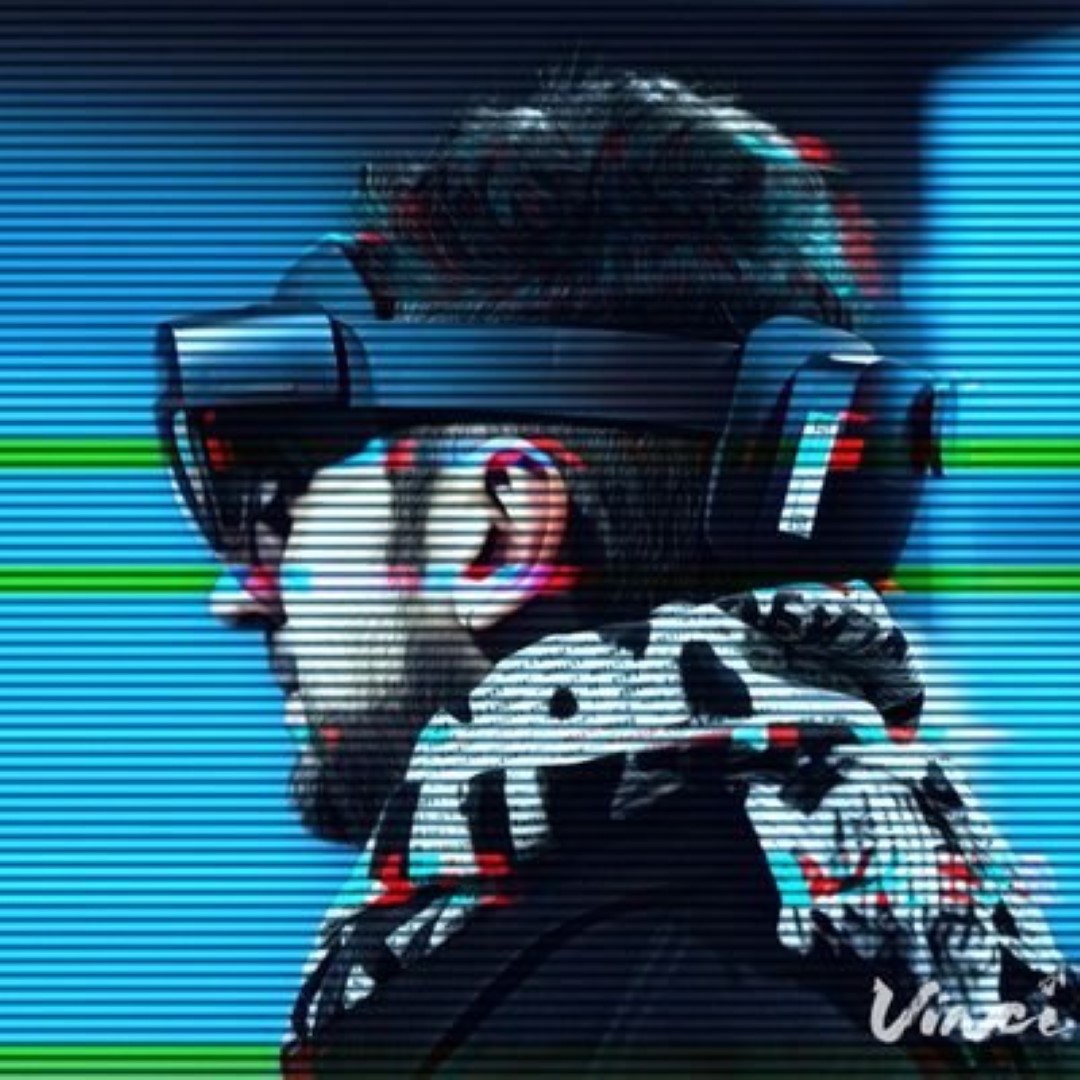 Daniel Rubino is the Editor-in-chief of Windows Central, head reviewer, podcast co-host, and analyst. He has been covering Microsoft since 2007 when this site was called WMExperts (and later Windows Phone Central). His interests include Windows, laptops, next-gen computing, and for some reason, watches. Before all this tech stuff, he worked on a Ph.D. in linguistics, watched people sleep (for medical purposes!), and ran the projectors at movie theaters because it was fun.