Weekend Entertainment: Listen to Adele or watch Beast of No Nation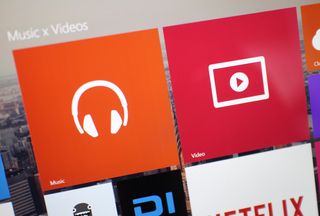 Every week, lots of new stuff drops on Groove Music and Movies & TV, and it becomes hard to keep up. Well, that's where we come in. Every weekend we'll highlight some of the hottest albums and singles on Groove Music.
We'll also let you know what movies and television shows just dropped on Movies & TV for your viewing pleasure. It's the weekend, and we'll help entertain you.
Groove Music
Adele - Hello
The critically acclaimed songstress made waves earlier this week when she released an excerpt from her song on British television. Finally, after breaking the internet Adele announced that her forthcoming album will be released on November 20, 2015, with her first single dropping on October 23.
The new single Hello reached airwaves today, and it holds up against everything else that Adele has done previously. She's stated that while her last album was a break-up album this one is a make-up album as she's making up for lost time. So give the song a listen and let me know if you enjoy it as much as I do.
BØRNS - Dopamine
BØRNS is up and coming singer-songwriter that has only been in the music scene since 2013. His first studio album entitled Dopamine just dropped today and it is a great debut.
Songs like 10,000 Emerald Pools, American Money, and Clouds have a sense of psychedelic-pop that make it almost impossible not to tap your foot to. The music sounds unique and fresh unlike many other acts out there.
Movies & TV
Beasts of No Nation is Netflix's new original monster hit that has had critic's raving since its release. The film takes place in war-torn West Africa where a young boy is kidnapped by The Native Defense Force and forced to join their insurgency. Follow Agu, as he is forced to become a man in order to survive the hardships of war.
Do you have plans to watch or listen to something else this weekend? Let us know in the comments below! Also, if you have any suggestions for next week's post you can always hit me up on Twitter @JonDollison. Have a great weekend!
Get the Windows Central Newsletter
All the latest news, reviews, and guides for Windows and Xbox diehards.