Adidas miCoach beta available for Windows 10 Mobile, PC version now official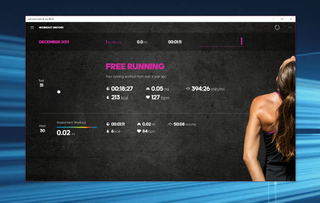 Adidas has released a beta version of its miCoach app for Windows 10 Mobile, a few months after it did the same for Windows 10. Meanwhile, it has also recently launched a non-beta version of the app, which helps track a user's workout and exercise efforts, just for Windows 10 PC users.
We know it's a little confusing, so we'll try to clear that up a bit: The beta version of the Adidas miCoach app is a universal one for both Windows 10 PC and Mobile. However, there is a separate non-beta app that is also in the Windows Store that is only for Windows 10 PC users at the moment. Presumably, when Adidas is happy with the testing of the Windows 10 Mobile version, it will also make it available at the non-beta Windows Store link. See, that wasn't so bad?
Thanks to m.i.m.o for the tip!
Windows Central Newsletter
Get the best of Windows Central in in your inbox, every day!
Agreed. Keep 'em coming. My 950 XL DS is ready. :-]

So no liquid pouring out from the phone yet? Cool

No hickups or leaks whatsoever. You are the first I saw writing something like that.

Just messing with you buddy ;) Glad you enjoy your new rig

At that pace we will have 500 universal apps at the end of next year!!!11

Oh no, not another app again..

I see what you did there ... And I giggled.

the sarcasm is strong with this one

You used reddit kind of URL linking [title](url) :P

Is clash of clans also coming ?

And when is windows 10 mobile officially launching?

Hey moderators, can I start responding to these type of comments with a F V C K off pretty please?

it's raining apps hallelujah, it's raininmg apps!!!

And so the lord said, let there be apps!

Omg, the banking apps are returning, and now this!? When did **** freeze over ;)

Does it support Lumia Motion??

Only if you are in motion with your Lumia

I love miCoach i'm using this app since win8

Finallyyyy waiting forever on this since I lost the app by going on w10!

Agreed. Waiting for the app since ever. Now I can reset phone and start fresh.

store links dont work?? nvm on the mobile site it worked..

just installed, wow i love it!!!!!!!!!!!!!!!!!!! ​hamburger bottom right! these guys know how to make a w10 app!!

The Snapchat ceo has been grunting the last few days

Dang! UWP has been on a roll all week!

Can anyone talk to how they use this app? I can get calories burned and distance traveled from my MS Band linking with MS Health. Band has the added bonus of taking in my strenght training. What does incorperating the Adidas app get me, as its not linked to MS Health?

It has amazing training programs for what you want to exactly get done. For example, I take run faster, run stronger, and football flexibility training. Each designed to work on a separate set of muscles to improve a particular function, eg, endurance, flexibility, balance, power. It really is amazing. Plus exercises and plans for those too. Running and gym stuff. You should check it out. A really really excellent personal trainer. An actual personal trainer.

I cant install it at my lumia 640 Xl.

Yay I have been using their training programs from Exos. They are top notch. Glad that now I can use my Lumia with FitSmart again

Finally! Been waiting ever since I upgraded to Windows 10 TP. Had been missing miCoach so bad! :)
Windows Central Newsletter
Thank you for signing up to Windows Central. You will receive a verification email shortly.
There was a problem. Please refresh the page and try again.