After surviving for too long, Minecraft is officially ending support on Windows 10 Mobile, other older platforms
You should've moved on already.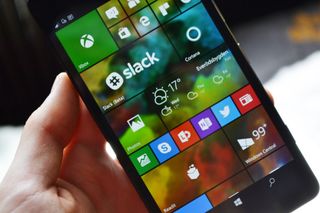 (Image credit: Windows Central)
What you need to know
Minecraft is available on a huge number of platforms, and even still receives updates on older platforms like Windows 10 Mobile.
This is about to change, with older iOS, Android, and Windows devices, as well as Windows 10 Mobile and Gear VR beign cut off from future updates.
Support will end in October, 2020, with players on iOS and Android devices still able to use multiplayer and Realms for a limited time.
This move isn't surprising at all, but is another mark of the passing of Windows 10 Mobile.
If you're a fan of Minecraft, you'll already know that the global hit is available on a colossal number of devices, from Windows, macOS, Nintendo Switch, Xbox, PS4, Android, and iOS. This means you can play anywhere, with anyone, and always enjoy the latest features from Minecraft, like with the Nether Update that recently came out. For a handful of people still on older devices, however, this is about to change.
Announced in a blog post on their website, Mojang Studios is officially cutting off several older platforms and devices from receiving any future support or updates for Minecraft. The affected platforms include:
iOS devices running iOS 10 or below.
Android devices with 768MB of RAM or less.
Windows GPU's that only support DirectX 10.1 or below.
Gear VR.
And Windows 10 Mobile.
These changes are perfectly reasonable, as these platforms will continue to struggle supporting newer features, and will only hold Mojang Studios back. This is especially true when a tiny number of Minecraft's overall players continue playing on these platforms. However, fans of Windows phones tend to be awfully nostalgic, so they may remorse the loss of even more support for Windows 10 Mobile, years after Microsoft stopped caring about the platform. If you haven't moved on already (for some reason), Mojang Studios is giving you another reason to.
That's not to say Minecraft will simply cease to work on these devices. Starting in October 2020, these devices won't receive any further updates or support for Minecraft. Players can continue enjoying Minecraft, their worlds, and all their purchases exactly as they were when support ended, and can backup their worlds to move them to new devices. If you're playing on an unsupported Android or iOS device, you can even still play multiplayer, as long as the person you're playing with is on the same version (which won't last long with Minecraft).
Finally, if this decision pushes you to finally vacate whichever platform personally affects you, as long as your purchases are synced with a Microsoft / Xbox Live Account, your purchases and any Realm subscriptions will continue to work on supported platforms.
Were you still playing on one of these older platforms? Will you be replacing your aging device with something more modern? Let us know in the comments below!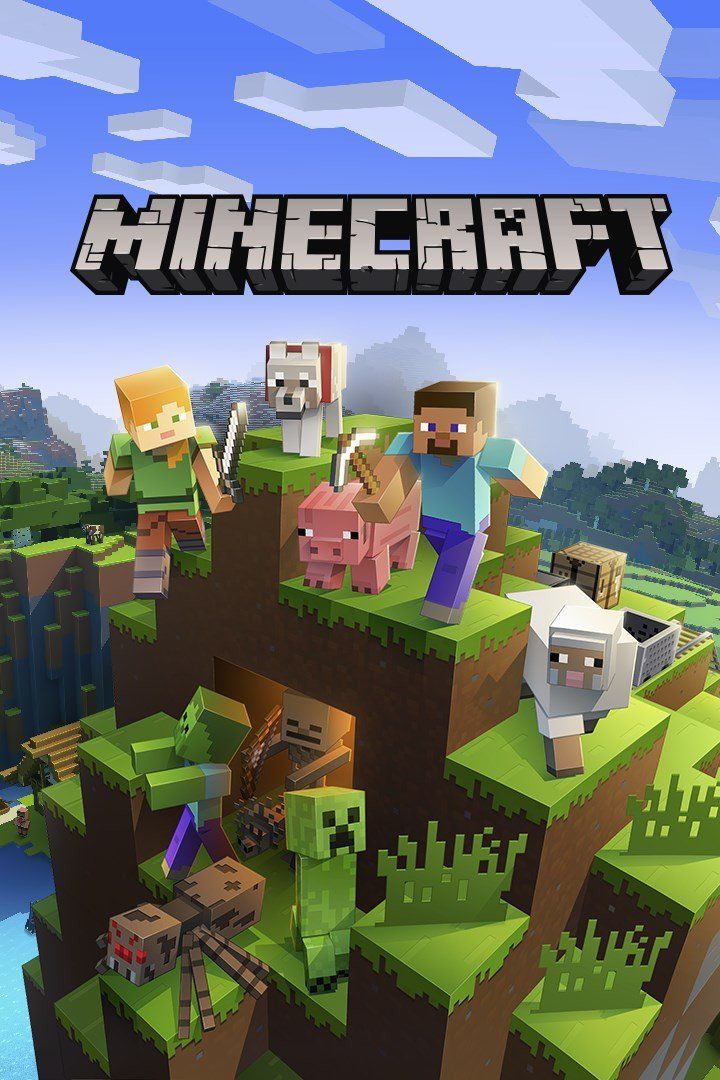 A gaming masterpiece
(opens in new tab)
Available everywhere you play.

Minecraft is an inarguable and complete success. It has sold copies in the hundreds of millions, has a huge following of dedicated players, and lets you unlock your every creative desire. It's also available on every platform imaginable, including Xbox One, Windows 10, Playstation 4, and Nintendo Switch. Play with anyone, and play anywhere.
News Writer, Minecraft Expert
Zachary Boddy is the Minecraft Expert and a News Writer for Windows Central, Android Central, and iMore. They have been gaming and writing for most of their life, and have been freelancing for Windows Central and its sister sites since 2019, with a focus on Xbox and PC gaming. You can find Zachary on Twitter @BoddyZachary.
Wow!! U can't believe it was supported this long. Lol. 😂 😂 😂

"You should've moved on already."
Pretty snarky and judgmental, especially given the origins of this website. "Were you still playing on one of these older platforms?"
Am still playing. Present tense. "Will you be replacing your aging device with something more modern?"
Nope.

You should have moved on already. Even if W10M was good, which it most certainly isn't, the hardware is absolutely terrible.

Has it occurred to you that maybe the person you're replying to doesn't judge their mobile platform of choice by the same subjective criteria you've applied to it?

Maybe they should then judge it based on security updates?

Who is going to waste their time attacking, specifically, W10M devices? Where is the payoff?

There is no such criteria in 2015 let alone 2020.

Believe it or not, not everyone agrees with your entirely subjective views on Microsoft's mobile efforts.

Hardware is all now 5 years old at best and was subpar at launch. Nothing subjective about that. Microsoft isn't supporting it, and hasn't for years, even their apps are being shutdown. That isn't subjective. The browser is ancient. It hasn't been updated in years and never will be. That isn't subjective. Bill Gates himself said it wasn't competitive because they didn't put much effort into W10M. Is it subjective when he says it? If you really like squares around your icons, as if the home screen is really more important than the apps themselves, then I guess that is your subjective preference. WP has no objective advantages.

I would say that USB type C, wireless charging, NFC, and iris scanning was all above "par" in 2015. But that's not really what your post was about. It was just trolling. We all know it. We've all seen it before. It's just boring now.

Believe it or not, I actually still use my HP Elite X3, Lumia 950 XL and Alcatel Idol 4S for MyTube, NewsFlow, ReddPlanet, FictionBookReader, LightReader, Windows Central, Grover, Telegram, Groove and Comics++. Somehow, these apps still work well and I really enjoy using them on WM10. Only Windows Central app cannot post comments, but it works perfectly as a reader - far superior to the Android version that's always crashing on my LG V50.

Of the 4 W10M handsets I have, still using my trusty old Lumia 950. Works great, and I can write my own apps for it (within reason) to fill in any "gaps".

dang . I miss windows phone .they where great
Windows Central Newsletter
Get the best of Windows Central in in your inbox, every day!
Thank you for signing up to Windows Central. You will receive a verification email shortly.
There was a problem. Please refresh the page and try again.