Akita might be the smartest investment for any smart home
Keep your home protected from internet-of-things (IoT) invasions and hacks with Akita!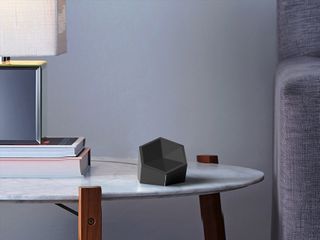 We're at a crossroads — smart home products have never been more affordable and accessible to the general public, but at the same time, they're often insecure, and most connected devices are susceptible to attacks. Criminals have caught onto this trend and smart home hacks are on the rise. What can you do to secure your IoT products?
Fortunately, there are smart folks working to combat those hackers with ingenious new devices like the Akita. What does the Akita do? Simply plug this little device into a LAN port on your router and the Akita will scan your network for any unusual activity and immediately shut things down if it notices any hackers or malicious programs running on your network. It will then notify you that an attempt was made. You wouldn't want hackers to access any of the sensitive information stored on your connected devices, so Akita does all the policing for you passively. You won't know it's there until it springs into action and prevents a hacking attempt.
Best of all, Akita cares about your privacy enough to not use an invasive Deep Packet Inspection (DPI) method for scanning and reading data to determine if it is safe or not, according to the maker. Akita's architecture has been structured in a way that nobody has access to look at your data at all, which is meant to ensure your privacy is completely protected. Akita is also backed up by Axius Smart Home experts who are always on-call and ready to offer support for any issues, and there's also an Akita app available for both Android and iOS for monitoring your network's security.
Akita has already well surpassed its initial goal, with nearly a full month to get in on the Kickstarter discounts. With a pledge of $89 or more, you get the Akita at a great Kickstarter special price (36 percent off the retail price of $139) and an expected delivery time of April 2018. Once that deal runs out, you'll have to wait for the second batch and pay a bit more — $109, which is still 32 percent cheaper than retail. Pricing continues to scale if you buy multiple Akitas, and one of these would make a great follow-up gift if you're giving someone an Alexa speaker, Google Home, or another smart home device for Christmas.
As more and more products start incorporating IoT technologies, these security risks will persist. Do your part to keep your smart home secure with Akita!
Get the Windows Central Newsletter
All the latest news, reviews, and guides for Windows and Xbox diehards.