All public school students in Maryland to get free access to Office 365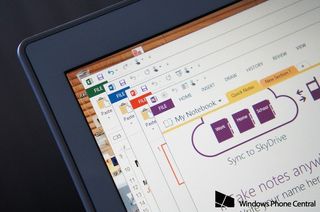 Microsoft and the state of Maryland will offer free access to Office 365 to all of the state's public school students, in both school and at home. The specific financial terms of the deal were not disclosed.
Maryland State Superintendent of Schools Dr. Lillian M. Lowery stated as part of a Microsoft Education blog post:
In addition to the free access to Office 365, Maryland open 25 new IT Academy Programs across the state.
Source: Microsoft
Windows Central Newsletter
Get the best of Windows Central in in your inbox, every day!
They have something like this in Prince William County in Virginia but the crazy thing is if you try to search on Bing you get redirected to Google which makes using a surface on the schools network a major pain. I know this fro working elections where they share the network with us.

New jersey should do the same

I would love to see what the deal is on this, given that Microsoft is so interested in getting people (students even better) into the MS ecosystem. I bet all of the students are still given gmail accounts, but it is a start.

If I tipped u will not look it so posting here new device coming http://www.nokiapoweruser.com/rm-1072-lumia-with-5-inch-720p-display-pas...

Want to bring this love slightly south to Virginia? :P

Already here in some places...

Glad to live in MD. And don't let the Public in public schools fool you. The education quality you get from the large majority of these schools are way above average. Most out of state residents move here just for the school system.

I also went to school in Maryland

Very cool. Glad to hear. It certainly is an impressive initiative. Wish more states could just put their foot down like this for education.

My wife and I moved to MD to raise our family. Sure we live in a tiny house compared to what we had in NC, but compared to the schools I endured in the South as a youth, it's night and day.

Bowie State University also grants its students a free Office 365 account. It was just implemented in the fall semester (though by then I already had a paid subscription).

I am curious to see how this will be implemented so that the kids actually use it.

Or the teachers.
I have worked with some school districts that offer free Office 365 to students and teachers only to find some teachers are still insisting the students in their classes use Google instead.

What if they already own iPads or Android tablets?

MS get paid no matter what.

@neonspark:
My point was if the students have an iPad or Android tablet in use, they already have access to MS Office.
So why would they want the Office that is provided to them via their school?
Does Microsoft get paid for the whole volume-package for all of Maryland or only for the licenses that will be put to use?

Office is available on both. It's completely cross platform.

ha ha, google docs bites the dust again.

Is this really "free", given by MS, or taxpayer funded?

I am an IT guy at a library. We have office 365 at school prices. technically the students get it for free if the school district gets it for all the employees and teachers. so for students I guess you can call it free.

All states should look at this and question how they do things at district levels. I could see where state initiatives like this could be very effective.

Did Wc just removed an article about MSFT plunging into syncing od for w10?

I wish that could happen in other places... Like the UK

The Kentucky Department of Education also provides Office 365 services to all K-12 public school systems throughout the state, through Microsoft's Office 365 for Education programs. Kentucky was one of the first states to pilot this program with Microsoft, starting back in May of 2010.

If you have an email ending in edu then you get it for free anyway

Great.... i'm so happy to hear that!

Maryland has great schools but the taxation and bullshit is too much for me

Good start, now need rapid replication across all public schools if the alarming tide of public schools using Google apps and Google drive is to be stemmed. Microsoft has to see this as "training your future business users and, most importantly, your future corporate decision makers".

I attend Anne Arundel Community College in Arnold, MD. They provide free Office 365 to all students and faculty and right at the turn of the year, before this announcement, they informed all of the parents that Microsoft extended free Office 365 to students of public school as well. It is good to see Microsoft making an effort to hold on to some of the education market. Especially considering that Google is making quite an in-roads.
Windows Central Newsletter
Thank you for signing up to Windows Central. You will receive a verification email shortly.
There was a problem. Please refresh the page and try again.