All Xbox 360 owners can play online multiplayer games for free this weekend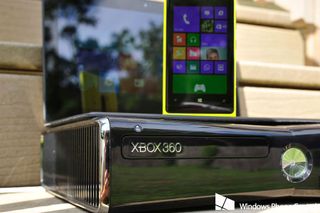 Microsoft is unlocking the online multiplayer features in the Xbox 360 so that all owners of the console can play games online for free from Friday, May 1 to Sunday, May 3. Normally, playing online games requires a paid subscription to Xbox Live Gold.
If you are signed up for a free Xbox Live Silver account, that means you can play games online with friends like Battlefield Hardline, Call of Duty Advanced Warfare, and the Grand Theft Auto Online Heists add-on for GTA V for the entire weekend.
The free multiplayer online time period is for all regions where the console is sold. Microsoft does say that not all Xbox 360 games with online multiplayer will be unlocked for free this weekend but it did not provide a list of those titles.
Source: Xbox.com (opens in new tab)
My brother will certainly appreciate this :)

Just get him a subscription code from cdkeys.com..

I still don't waste my time with Xbox.

Yet, you waste your time telling us this.

So we wont know what we can play till we try? I'm a gamblin man so lets do it

Lol hopefully everyone is as good spirited about it as you. I can see people complaining that their game isn't included, and I don't really blame them. It's kinda unfair to say "free play weekend!! But some games aren't included. We won't tell you which ones." For all we know, one (or all) of the games WC just listed might not be included

Free to play with gold account I assume those titles are off the table eg. Happy wars world of tanks

A ripoff of PlayStation Plus Online Multiplayer Weekend.

Microsoft has been doing Free Gold Weekends for years now, get your facts straight

Philippines? Hope its free here

That's really cool of Microsoft

I haven't had a gold account since I got a One and still play online so is it just a 360 for needed good to play online?

You may be set up on auto pay, friend.

My question is: How is start button green on the Lumia 1020

They pictured a Lumia 920

Darn, I am already getting free Xbox live gold on my X1.

And by free...I mean it's a computer error of some sort. Has to be. No complaints here.
Windows Central Newsletter
Thank you for signing up to Windows Central. You will receive a verification email shortly.
There was a problem. Please refresh the page and try again.