Amazon Prime drops to $73 through Jan. 17, Mozart in the Jungle streaming for free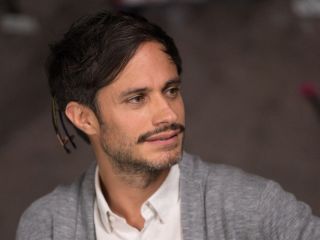 Amazon will cut the price of its Amazon Prime service from $99 a year to just $73 a year for a limited time. The sale begins at 9 p.m. Pacific time on Friday, January 15 and ends at 11:59 a.m. local time on Sunday, January 17.
Amazon Prime will be on sale as part of the retailer's celebration of the two Golden Globe wins for its original series Mozart in the Jungle. Both seasons of the comedy, which centers on a group of musicians at the New York Symphony, will be available to stream for free this weekend, even if a person does not have an Amazon Prime subscription:
In addition to Prime Instant Video, the subscription to Amazon Prime offers users a catalog of one million songs on Prime Music, free two-day shipping on a ton of products sold on the site, and free unlimited photo storage with Prime Photos.
Technically, this special discount is only valid for new members, but if you are already signed up you can still buy a gift subscription (opens in new tab) and email it to yourself. Then you have to cancel auto-renew on your existing Prime membership and wait for it to expire, so you can then use the $73 gift code for another year of Amazon Prime.
Get a year of Amazon Prime for just $73! (opens in new tab)
Source: Amazon
Windows Central Newsletter
Get the best of Windows Central in your inbox, every day!
Wish the links would work in the windows central section. External ones work fine.

Shut up. Somebody please smash this guy's head.

Amazon prime app for windows 10 mobile please.

Yes! I write them every now and then to remind them that they give us ways to shop and spend, but we don't have any of the Prime perk apps. No Prime Music or Prime Video. Ugh.

At least we have Kindle and Audible :P

Haha....yep, more ways for us to shop/spend, but no perks of Prime membership apps.

This should apply to current subscribers as we are the ones streaming the show in the first place

I've been waiting for the app. I tried streaming Prime video on Edge on my 1520 the other day but it didn't work for me.

What about the previous Prime members?

The answer you seek is in the article.

It talks about current not previous members...

It also tells you how to workaround. The end. Get to the end of the article.

The issue with Prime is a movie is free to watch this week, but you have to pay if you want to watch it again next week!?

Still showing as $99 for me

Hah.. Okay, I should learn to read I guess. I was a little too early.

Yes. Where is the app? Non Winpho friends keep telling me it's great, how they d/l films to watch on the way to work etc.

We don't have it. Go tell Amazon that you'd like the Prime apps on Win10m

I must be missing something or not understanding. I have read the entire article and I've clicked on the links provided, however, it clearly says that this special offer does not apply to the gift of prime, so even if you gift it to yourself or someone else you're still paying full price for it. You have to be new to prime in order to get the discount. Is anyone else having this issue?

Yeah, this time around Amazon got clever and closed the loophole.

This is why it's good to have multiple addresses @hotmail, @gmail, @yahoo... Kinda bogus that they won't just offer this "celebratory deal" to their existing members. Like they don't make enough money. Sounds like those articles about Amazon being cutthroat in the workplace apply to customer generosity as well. ENV

Multiple email accounts, I think everyone has, but this means you will have to create multiple Amazon accounts with those multiple email accounts in order to take advantage of this seemingly annual discount they give to new prime members only. I don't think everyone wants to do that. It's silly to discount only to non-members, when most of your business is going to come from repeat sales especially if they are happy with the service you provide and you offer them a deal on the annual cost to stay. Cable does this all the time and with Amazon essentially a part of the new "cord-cutting" cable system, they should take heed.

Potential loophole I'm going to try out: Signed up for a new Prime account with my alternate e-mail address, also got an additional $30 off by applying for a new Amazon Rewards Card (Total for Prime is now $48.11). Once my original Prime membership lapses (with my mostly-used e-mail address) I'm going to use the "Give Prime to Household Family Members" option from my alternate account and give my original address access to the Prime benefits... Fingers crossed. Hopefully I'll be able to continue to get the Prime benefits for $48 but still use my original account. Worst case, I'll just use my alternate e-mail. Bottom line, ain't paying $99 for it.

So the question here is... When does the old subscribtion expire? If you have an overlap are you still gaining any benifit? The additional $30 you can get anytime, anyway.

Jan 25., so not too bad of an overlap.

The article needs to be amended. Amazon long has since closed all the loopholes. This offer is for new members only. It's been that way since the last sale. If you're a current Prime member, you cannot get this deal. You cannot gift the subscription any more. You can't even buy it and send it to yourself on that date to activate when you're current subscription runs out as it activates immediately. All the CSR calls are completely YMMV (your mileage may vary). Some people who had "success" stories later found out their Prime was terminated or they lost their family sharing even though the CSR said they would be fine.

Following-up. The plan worked. My main account's prime membership lapsed, so I logged in with my secondary account (with prime for $48) and "added" my original account as a Family Member. Done deal...now my original account has prime again, and it kept all my history, credit card numbers, etc. Again, the only drawback may be that my original account doesn't keep a continuous "member since 2013..." but not sure that has any benefit as yet.