After years of waiting, Amazon finally released a Prime Video app for Windows 10. The app brings Amazon's gigantic library of content, including originals, purchased content, movies, and shows galore to a dedicated app on Windows 10.
You could already view Amazon Prime videos on any PC through a browser, so a new app has to have features that make it stand out from using your browser of choice. Amazon falls short of that bar, at least for now. The app has some handy features, but it doesn't stand up to other popular streaming apps on Windows 10 like Netflix.
Amazon Prime Video for Windows
FreeBottom line: Amazon Prime Video for Windows lets you download content for offline playback, but it doesn't do much more that makes it stand out.
For
Interface scales well
Searching is better than on a browser
Supports downloading for offline viewing
Against
Doesn't support 4K
Doesn't support HDR
Doesn't support picture-in-picture
What you'll like about Amazon Prime Video for Windows
Amazon Prime Video for Windows is an app that scales well across different screen sizes. It looks good on my laptop with a 3:2 aspect ratio and when used in split-screen on my device. That might not seem like much, but it's much better than how Prime Video appears within a browser.
Browsing through content to watch, searching for content, and navigating the app is easy and straightforward. I "installed" the Prime Video website as an app to try to get a fair comparison between Amazon's native application and watching on the web. Pretty much across the board, the native app provides a better experience.
Searching is especially lovely in the Windows 10 app because it feels like I'm searching within an app. Again, that seems like a given, but searching for content on Amazon's website feels like I'm shopping online. As much as I love gardening, I shouldn't see a Home & Garden tab when I'm searching for videos.
The Amazon Prime Video for Windows app supports offline playback, allowing you to download content and watch it offline. This is great for when you're on an airplane or in a location without an internet connection. Once you choose to watch downloaded content, you have a 48-hour offline window of playback. To keep it playable offline for longer, you'll have to briefly reconnect to the web. I assume this is to stop people from hoarding downloaded content and canceling subscriptions, which is fair enough.
What you'll dislike about Amazon Prime Video for Windows
Amazon Prime Video for Windows covers the absolute barebone basics of a video app right now. It's better than watching in a browser, but it's far behind apps like Netflix. The app is brand new so that Amazon could build it up over time, but right now, it's disappointing.
Prime Video on Windows doesn't support 4K, HDR, or Dolby 5.1 surround sound from what I can tell. When set to "Best" quality, the app states that it's playing in HD. I don't see any audio settings for surround sound like there are in other apps.
Some speculate that Amazon does this to prevent piracy of 4K content. I don't know if that's true, but it wouldn't make sense if it was. What would Amazon's plan be in that case, to just never have 4K content on PCs? Regardless of the reason, I'd like to view 4K content on my 4K PC.
The app also lacks some features like picture-in-picture mode (also known as Compact Overlay). This feature allows you to play a video app over all of your other windows. Picture-in-picture is relatively standard for video apps, especially on iOS and Android. On Windows 10, Netflix and some other video apps have it. Being able to have video content stay on top of all other windows is handy for desktops and laptops but is especially useful for tablets. I'd love to see it supported for Prime Video in the future to make viewing content easier on Surface devices and other 2-in-1s.
You could chalk these issues up to the fact that the app is new, and to some extent, that's true. But the app is only new because Amazon chose to wait this long. Other major streaming services have been on Windows for years. Amazon isn't some small company or indie dev. This app could have launched years ago and been built up over time to get where it needed to be.
Should you try Amazon Prime Video for Windows?
Amazon Prime Video for Windows is better than watching Prime Video through a browser. It supports offline playback and scales well on different screen sizes. Because of this, it's probably the best way to watch Prime Video content on a Windows 10 PC.
However, I still find Amazon Prime Video for Windows disappointing. Its lack of 4K support is baffling. It lacks support for picture-in-picture mode. It just seems to scratch the itch to have an Amazon Prime Video app on Windows but leaves me wanting more.
Not ready for primetime
Amazon Prime Video for Windows
A few key pieces short

Amazon Prime Video for Windows lets you download content for offline playback, but it doesn't do much more that makes it stand out.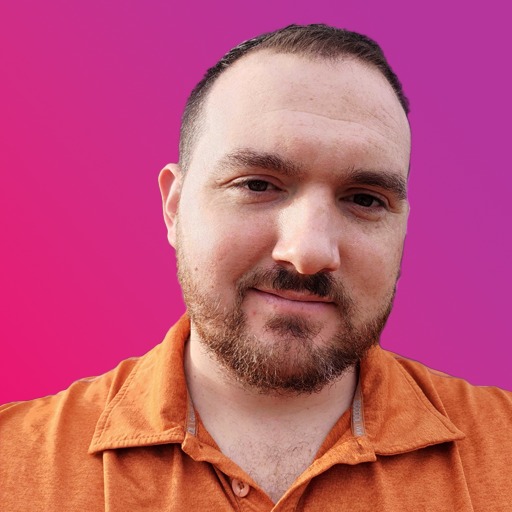 News Writer and apps editor
Sean Endicott brings nearly a decade of experience covering Microsoft and Windows news to Windows Central. He joined our team in 2017 as an app reviewer and now heads up our day-to-day news coverage. If you have a news tip or an app to review, hit him up at sean.endicott@futurenet.com.