AMD's 'Bristol Ridge' desktop APUs to begin shipping soon in HP and Lenovo PCs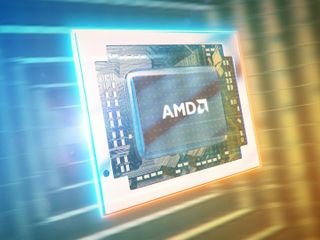 AMD has announced that its 7th generation AMD A-Series desktop processors, also known by their code name 'Bristol Ridge', are now shipping to PC OEMs and will be inside desktop PCs made by HP and Lenovo first, with more on the way.
AMD says the new APUs also use the company's new AM4 socket, which will be used in the upcoming high-end "Summit Ridge" processors:
The new APUs also support 4K Ultra HD video in both H.264 and H.265 formats, and will also be able to run Windows 10 PCs games with DirectX 12 APIs.
AMD is still planning to release its "Summit Ridge" processors, which it claims matches Intel's current highest end Core processors for performance, sometime in the first quarter of 2017. Summit Ridge chips will also use the same AM4 socket as the new "Bristol Ridge" APUs.
Windows Central Newsletter
Get the best of Windows Central in your inbox, every day!
I think I can not wait that long to upgrade to Zen.. first q of 2017 ... Come on release some better test so that I can see is it worth to wait or should I just go with skylake or kaby lake... Posted via the Windows Central App for Android

From early tests, it's extremely competitive with Broadwell-E at least

From a test you mean, I will likely go for Kaby Lake also. I am running a Phenom II X4 that is long due for an upgrade and AMD has left me disappointed with their offerings for quite some time now.

A Phenom??? Dude, get a A10 7800 series! They are awesome, and are well worth the price, and are a small difference from a i5-6500 in performance.

Dell is always the worst when it comes to AMD solution.

They should use one of these in the surface book instead of intel craphics plus NVidia.

and get around 40% of the battery life right? It is a desktop processor.. Not to mention the Nvidia chipset in the surface book is faster already..

The new models are more efficient

AMD power efficiency is very close to Intel & NVidia now, check the tdp on the latest 7th gen apus and you'll see why that comment about getting 60% less battery life was uneducated

Properly configured APUs get same or better battery life actually.

I would love to see something of the sort as well.

Release DIY Bristol Ridge (not OEM) and take my money!

Hey guys, someone could tell me exactly what's the differences between intel cpu and amd cpu (even with a link to a good article)? I always known that amd was worst in term of performance...but why? Thx ;)

AMD tends to have significantly better integrated graphics performance than Intel however old AMD models are visually slower than the latest Intel CPUs. AMD have made huge improvements in performance and is catching up with Intel in the latest 7th gen APUs, with their integrated graphics performance surpassing Intel at the same price point

https://reddit.com/r/pcmasterrace/comments/3s5r4d/is_nvidia_sabotaging_p... Read the whole comment and the reply. You'll know why Intel is better now.

I'll wait for coffee lake.. If my ancient quad 6600 last..I'm sure it will.

Q6600? How can you live with yourself. Lol. Even a Kaveri Athlon is substantially faster

Power Consumption is way high to say energy efficient

35W on a desktop is "way too high"!? Wth!?

Should be interesting to see if these claims hold up during benchmarks. I hope for AMD's sake they do as Intel has been running away with the efficiency game for years.


These APUs are not based on Zen

i have a back up PC who's motherboard has a dead PCIe slot .... was going to buy a new m/b & CPU but i might wait until these come out now

Oh, Excavator cores? Count me out on that final evolution of the disaster that was the Bulldozer line. Call me when Zen cores are in something.

Clock for clock, Excavator on DDR4 will be like 40% faster. So I don't see the point of your comment. The Bristol Ridge Athlon will eradicate both a Phenom II x4 (at any frequency) and FX 4100 (Bulldozer) or FX 4300 (Piledriver)

The problem is that AMD's not competing with Bulldozer or Piledriver. It's competing with Intel, and the Bulldozer line opf chips can't touch what Intel's putting out. My point is that everyone's going to look at this and pass it over to keep waiting on Zen.

Sounds like a good candidate for a small form factor pc to play steam games on my TV with an xbox controller. Most my games should run great on that apus integrated graphics.