App Update Roundup: SysApp Pusher adds more vendors, Nokia MixRadio receives single track repeat and more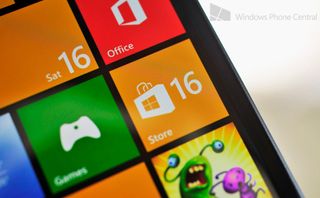 Those of you who enjoy updating apps on your Windows Phones, prepare yourselves as we've got yet another roundup for you. Nokia MixRadio joins MetroMail and SysApp Pusher as highlights, but we have a number of other updates worth noting, so head past the break to see what's new in this wave of releases.
Nokia MixRadio 4.2.0.300
MixRadio from Nokia is the company's rebranded music streaming service (previously Nokia Music). Consumers are able to enjoy free access to curated mixes, offering a more personalised experience with scope for music discovery. Should you enjoy the service and wish to have access to more features, a premium subscription option sets you back $3.99 a month. Version 4.2.0.300 introduces the following:
Repeat of single tracks
Improved Player view when no artist image available
Lyrics view remains open between tracks
Enhanced downloading of offline mixes
Improved messaging in error conditions
Bug fixes and performance improvements
You can download Nokia MixRadio from the Nokia Collection on the Windows Phone Store for free.
SysApp Pusher 3.1
Speaking of app roundups, it's fitting to include SysApp Pusher as this is one tool you should have installed on your Windows Phone(s). The app enables you to quickly check (and be notified of) updates for installed and supported system apps from vendors, as well as opening up the ability to add apps from the store you wish to track. It's a simple way to remain on top of updates for your favourite apps without relying on notifications from the Windows Phone Store.
Version 3.1 brings the following to the table:
Added Microsoft as vendor
Better support for Full HD screens
Remove icons of all applications from package, and instead will now use icons from store
You can grab SysApp Pusher from the Windows Phone Store for free ($0.99 to remove advertisements).
MetroMail 1.3.1
Gmail uses who own a Windows Phone are recommended to check out MetroMail, a must-have app for all your Google email needs. The app has been bumped to version 1.3.1, which includes a fix for attempting to configure a multi-line signature. As well as this bug fix, there are other miscellaneous improvements applied. We last covered MetroMail when version 1.3 hit the store with numerous new features, but we're pleased to see the developer addressing issues.
Download MetroMail from the Windows Phone Store for $0.99.
Odds and ends
As well as the major updates above, here are some other apps and system software from vendors updated through the store:
Head on over to our community forum for more updates and to share ones you spot yourself.
Windows Central Newsletter
Get the best of Windows Central in your inbox, every day!
Rich Edmonds was formerly a Senior Editor of PC hardware at Windows Central, covering everything related to PC components and NAS. He's been involved in technology for more than a decade and knows a thing or two about the magic inside a PC chassis. You can follow him on Twitter at @RichEdmonds.
How can I view lyrics on MixRadio?

That is a region based feature I suppose.

Yes. Surprised about that

Hell yeah...the repeat option is awesome!!! Edit: Can't figure out how to repeat tracks! Shouldn't be hard to find, lol!

Was the lyrics option there before the update? Must be restricted to certain regions only.

In the metromail para,second word, users* ..... :p

Buy it. Its the best option for listening to music in India

Off topic. MixRadio+'s subscription price in Thailand is pretty inexpensive, just only 0.99$/month (30 Baht/month). So I subscribed it already!

Too bad MixRadio+ is not available in India.

Change your Nokia Account region to USA/UK...:))

Google.-->Nokia Account and somewhere there, sorry, Im from Phone...:Dd

then what is this. Is this only for asha.
You can choose
from these 3 exciting subscription.
Rs.50 for 7 days, Rs.99 for 30 days,
Rs.250 for 90 days. T

In India you get MixRadio Unlimited! It is 100 times better than UK/US models. You get to download as many single songs or albums you want for free. It is only 250 INR (£3) for 3 months! We only get rubbish mixes to download even after paying! You get songs of your choice.

Can I subscribe in Thailand even though I live in Brazil and use the US marketplace?

NMR needs an option to add album art and artist pictures.

You can use MPAtool for that, but it can only attach but not detach the image you've attached

That's for the native music app.

Can't see where are the lyrics! Help

I have a question. I am thinking of getting Lumia 1520 but never had WP before. Is Nokia unlimited music always free, or it's free only for a year? Thank you. :-)

Its free for a year
And after that you have to pay
Although its not too much

It's free ALWAYS but with limitations. You get 6 skips an hour and are limited to 4 offline mixes in standard quality. If you pay the £3.99 (or whatever currency, still cheap) you get unlimited offline mixes in HIGH quality.

These models vary from region to region. While UK and USA get mixes etc, Asia has countries where they can get individual albums or songs just like Xbox Music

I've been wanting to download Mixradio. But being it region-locked, sucks big time!

When is mixradio gonna support custom playlists like android?that's somethin that should of been done.

Not the best of updates. Deleted all of my offline playlists, doesn't have the track repeat option, and still has that stupid smiley face logo.
I love Nokia MixRadio...and am a paying subscriber. But they need to clean things up and make it less glitchy
(Lumia 1020, UK)

In India if your subscription ends, you cannot use Nokia MixRadio right?

Store watcher is a lot better than sysapp

Paying subscriber - new single song repeat feature is only functional with songs you have saved on your phone but not on the mix radio songs?

Fix this app, was better before stupid update!

I updated mix radio and it wiped my SD card, there are a few pictures on there but all my albums have gone. WP is a POS and I tried to get along with it and like it but I constantly am forced to comprimise so I am going back to Android. I will give my wife the WP as it has good battery life and little else...

Updated and all my mixes, all my offline stuff everything, even my Profile is gone....
You did it again Nokia, you did it again :'(

It's just not funny is it! I deleted the app, I cancelled my subscription the other day as it kept playing the same songs all the time and lacked variety. I might give Spotify premium a chance and I have just started a 48 hour trial as free Spotify is not available on WP?? I don't mind paying for my music but I can't deal with buggy apps like mix radio.

Bro honestly don't use Spotify, the windowsphone version is even worse than mix radio.
If you're looking for a good music streaming application than I would totally recommend Deezer.
At least their App is fast and smooth and there aren't any missing functions
But shame on you Nokia :(

Thanks for the heads up! Trying Deezer now got a half price for 6 month offer on atm so if things go well win win!