ASUS ROG G752 review: Big, bad, and oh so wild
It may be enormous, but on balance, it's one of the best gaming laptops you can buy.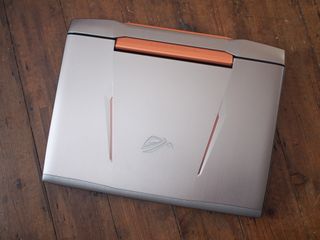 The Quick Take
Calling this a laptop is pretty generous because you're not going to sit with it on your lap for long. But despite being only mildly portable, the G752 is all the PC you could want. It's powerful, packed with the latest and greatest like NVIDIA G-Sync and will eat up current games with ease. Throw in a price that isn't astronomical and you've got a pure winner.
Pros
Built like a tank
Easily upgradeable
Plenty of power to hit the magical 60FPS in current games
Cons
It's massive
It's heavy
Optical drive adds thickness where it doesn't need to be
About this review
This review was conducted using a unit provided by ASUS UK. The entire review period was conducted prior to the Windows 10 Anniversary Update being installed.
ASUS G752 full review
There are gaming laptops out there that are subtle in design and not massive in size. Then there's the ASUS ROG G752, which is neither of those things. This goliath of a notebook is the latest refresh from the Taiwanese manufacturer and it just screams. It's wild, it's big, it's heavy, but most of all, it's powerful.
This 17-incher isn't for the gamer who wants to pack light. It's for the gamer who wants absolute power, absolutely all the time. And who doesn't care about back ache. But in all this size and wild styling, is there a machine worth your money.
That's what we're here to answer. Here's our full review.
ASUS G752 specs
Display:

17.3-inch 75Hz Full HD IPS display with G-Sync
1920x1080 resolution

Processor:

Intel Core i7-6700HQ processor
16GB RAM
NVIDIA GTX 980M 4GB graphics

Storage

2 x 250GB SSD
SD card slot
USB-C 3.1, USB 3.0, Ethernet, HDMI
DVD-RW optical drive
ASUS G752 hardware and design
Just stop for a second and look at the G752. It is wild. Some other ROG laptops from ASUS have an understated, look that's suitable for the boardroom as well as the games room. This one does not. Aggressive lines, massive exhaust vents, lots of orange.
This is the G752.
It's as powerful on the inside as it is wild on the outside. The unit we're testing here 'only' has the previous generation GTX 980M graphics from NVIDIA, but the rest of the specification can be matched up with a GTX 1080 with the arrival of Pascal laptops. Whichever you end up with, you've got plenty of horsepower to play with.
With the mad size and heft of the G752 comes a tank-like build quality. ASUS knows how to build a laptop and while it's not totally metal, because that would be silly, you do have a glorious metallic finish on the lid. And with that a bright orange, glowing ROG logo. Because glowing logos are hot.
Inside there are two drives totaling 1TB, 16GB of DDR4 RAM and a 6th-generation Skylake Intel Core i7 6700HQ quad-core processor. That RAM can be expanded upon, which you'll find more details on further down the page.
The full HD display is surrounded by a fairly thick bezel, but given the size of the laptop that's pretty negligible. What's more important is the matte finish, banishing nasty glare from your crosshairs. There is some light bleed that shows its ugly head from areas, but you'll only really notice it when the screen is dark.
Here's the thing, though. While it may be wild to look at and built like a medieval castle to last a thousand years, it's pushing the boundaries of being a 'laptop.' That doesn't make it bad, it just means that it's so big and heavy that to contemplate carrying this machine as your portable will make chiropractors everywhere start rubbing their hands.
This is more a desktop replacement that you can take out and about with you when you need to, like for a LAN party. It's packing plenty enough underneath to be your one and only gaming rig, with the added bonus of having a built-in screen. There are ports galore, including the new USB-C 3.1 standard, and if you're a physical media fan, an optical DVD-RW drive.
And LED lighting all over the joint. That can't be ignored.
As with other ASUS ROG laptops there's a focus on the key spots on the keyboard for gamers, with WASD being highlighted and hot-zone lighting to enable in the onboard software. The keyboard is nice for a laptops, with a good amount of key travel, and there is a gigantic palm rest.
The trackpad, too, is pretty good, not that the gamer folks will use it for anything other than normal laptop stuff and bring a proper gaming mouse of their own. ASUS does a better job with its trackpads than some of its competitors, as we found out with the entry-level GL552. More importantly for the gaming crowd, the trackpad can be completely disabled so an errant brush doesn't inadvertently mess with your aim.
The G752 hardware makes for a very good PC. It's big, and it's heavy, but it's incredibly well built and leaves little off the table underneath for a gaming machine in this price range. Since we received our review unit, ASUS has announced a refresh with GTX 10-series graphics, for even more oomph.
ASUS G752 Software - ROG gaming center
As with the GL552, on the G752 you get Windows 10 with a semi-hefty level of 'bloat.' Sadly, ASUS still pre-loads more than we'd like to see. But equally, you can spend a half-hour uninstalling everything you don't want and you're good to go.
What is pre-loaded and useful is the gaming software from the ROG boffins. There's the gaming center which is the, well, center, with companions in the form of a macro key editor and a gamefirst settings manager. The latter of these helps you prioritize system resources when you're gaming to make sure you're getting the best performance, effects of which are open to interpretation. The macro key editor is exactly what you think it is, allowing the five macro keys to be mapped to open an app or with a single press execute a tricky key combination.
The sixth button to the left of the macro keys, by the way, is an instant link to XSplit Gamecaster, of which you get a lifetime license with the laptop.
The gaming center allows you to keep tabs on your CPU cores as well as set up profiles for quick access to a certain group of settings. You'll use this app to do such things as lock the trackpad, disable the Windows key, turn off the lighting on the lid (for whatever reason) and enable the hot zone backlighting. This will kill all keyboard lights aside from the key areas around WASD, removing any unnecessary distractions. Lots of simple touches, but lots that speak to the target audience.
ASUS G752 performance
Image 1 of 2
If you're buying a laptop like this then there's only one thing on your mind: performance. With a quad-core i7 processor, 16GB of RAM and a GTX980M under the hood of our review unit, we were expecting some pretty nifty results.
And the G752 delivered. The two images above show the scores for Cinebench and 3DMark Fire Strike. When put through CrystalDiskMark it came out with a 2159 MB/s read and 1236 MB/s write, while Geekbench 3 returned a 3827 single-core and 11980 for multi-core performance.
But benchmarks aren't everything without checking out in-game performance. Ran through a few titles in our library here's how it faired:
Tomb Raider (Ultimate graphics settings at 1080p): 69.6 FPS average
Dirt Rally (Ultra graphics at 1080p): 68.478 FPS average
Gears of War: Ultimate Edition (High graphics at 1080p): 67 FPS average
What's particularly pleasing about the results is the price-to-performance ratio. Coming in at £1,699 as reviewed, the G752 represents great value, at the sacrifice of being easily portable. It's also quite capable of being your only PC, which makes it even more mouth watering. Keen gamers will be able to hit that magic 60 FPS target on current games without much thought about turning the graphics down.
A quick note on the cooling, too, since you're generating a fair amount of heat. The rear facing vents are fantastic, there's no other way to put it. The bit of the laptop where you rest your wrists and do your typing remains super cool and comfortable. The heat is vented extremely well from the rear.
ASUS G752 - Upgrading
Flip over the beastly G752 and you find yourself looking at a perspex panel, which is nice, and a removable door that hides things you can upgrade. Which is extra nice. A single screw is all that's standing between you and the upgradable slots, and with that screw removed you'll like what you see staring back at you.
Or rather, what isn't there staring back at you.
The laptop we have here has two m.2 SSD drives adding up to 500GB. Next to this is an empty 2.5-inch drive bay where you're free to add a mass storage HDD. Above all of this are two empty RAM slots, meaning you're free to double up on the 16GB onboard all the way to a whopping 32GB of RAM. With RAM sticks and HDD drives almost certainly cheaper to buy yourself than a manufacturer would charge, this is pure win from ASUS.
ASUS G752 - The bottom line
"The best" is a phrase thrown around a lot and always means something different depending on your own outlook. While the G752 isn't the best gaming laptop you can buy, mostly on account of its size, it's certainly one of the best.
Combining ASUS' trademark build quality with screaming fast internals and a competitive price point all adds up to making this laptop a sure-fire winner. Being a 17-incher will put some people off, but equally so, it'll make some people run in its direction. And we're no strangers to questioning the necessity of 17-inch laptops.
But ASUS continues to prove it understands what gamers really want in a laptop. While it's easily possible to spend thousands upon thousands on the ultimate machine, ASUS and its ROG brand offers a solid compromise; great performance at a great price.
And that's just great.
Should you buy the ASUS G752? Yes, but with a GTX 10-series GPU
If you're looking for a big, powerful laptop then the G752 is an easy recommendation. If you're in the market for a laptop of this size then there's no point in convincing you to go smaller, just be prepared for the sheer mass of this thing. But for a fairly good price you're getting a whole lot of laptop.
But, shortly after our review unit arrived ASUS announced a refresh to the lineup, that now includes the new GTX 10-series GPUs from NVIDIA. Even at a higher cost, go for one of those. It'll be worth it. If the 980M model we have here enjoys a discounted price though, that makes it more appealing.
Get the Windows Central Newsletter
All the latest news, reviews, and guides for Windows and Xbox diehards.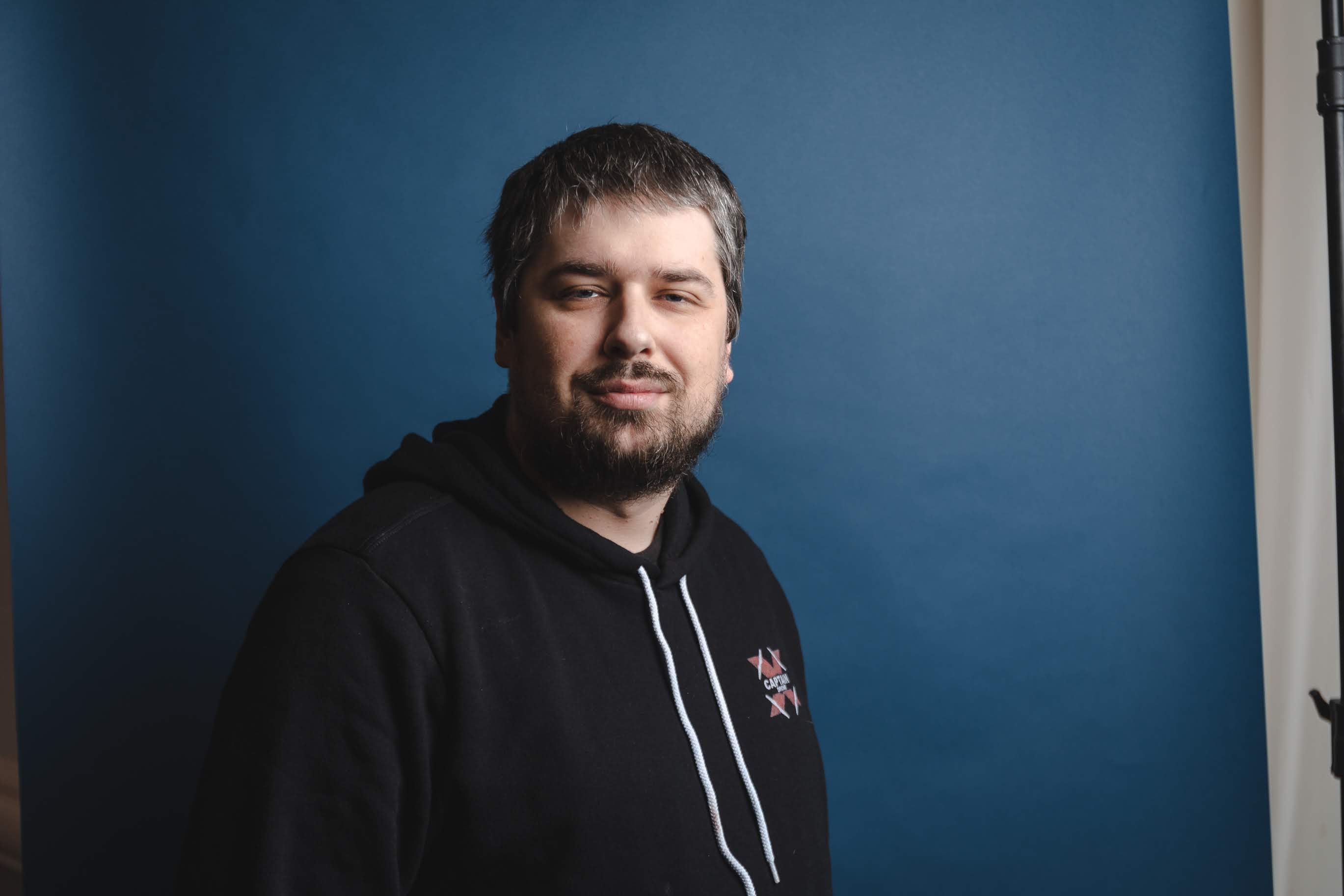 Managing Editor - Tech, Reviews
Richard Devine is a Managing Editor at Windows Central with over a decade of experience. A former Project Manager and long-term tech addict, he joined Mobile Nations in 2011 and has been found on Android Central and iMore as well as Windows Central. Currently, you'll find him steering the site's coverage of all manner of PC hardware and reviews. Find him on Mastodon at mstdn.social/@richdevine