The Quick Take
With the GL552VX, ASUS proves that you can have a good experience with a gaming laptop that doesn't cost thousands. The 950M GPU feels underpowered at times, but it still allows play of some of the latest games in a fashion that doesn't make you want to throw it out a window. Its subtle styling and solid hardware makes the GL552 a great all-rounder.
Pros
Built like a tank
Easy to upgrade RAM and storage
Top of the line gaming performance
Cons
It's massive
It's very heavy
Optical drive adds thickness where it doesn't need to be
About this review
This review was conducted having spent a week with a review unit provided by ASUS UK. The review period was conducted without the Windows 10 Anniversary Update.
ASUS GL552 full review
Republic of Gamers (ROG) is the gaming arm of ASUS, and whether you're a fan or not there's certainly one thing this company knows how to do; make good hardware. It also knows how to make hardware that appeals to all budgets, and while the gaming laptop space is still an expensive place to go shopping, there are cheaper points of entry.
One of those is the ROG GL552, a refresh of ASUS' lower-cost gaming laptop. It's not unrecognizable from that which came before, but this one represents the new entry point in the ROG line up. The price has been trimmed as has some of the hardware inside, but it should still offer a competent gaming experience.
Whether it does or not is what we're here to find out.
ASUS GL552 specs
Display:

15.6-inch Full HD IPS display
1920x1080 resolution

Processor:

Intel Core i5-6300HQ processor
8GB RAM
NVIDIA GTX 950M 2GB graphics

Storage

128GB SSD + 1TB HDD
SD card slot
USB-C 3.1, USB 3.0, Ethernet, HDMI
DVD-RW optical drive
ASUS GL552 hardware and design
There are a few different configurations for this laptop but the one we have here is the bottom rung, entry-level model. For this cheapest £799 configuration we're getting a non-touch 1080p IPS display, an Intel Core i5 6300HQ, 8GB of RAM and a 2GB NVIDIA GTX 950M GPU. If you want to spend a little more you can get a Core i7 processor and a GTX 960M GPU, as well as a metallic lid.
The GL552 isn't one of those over-designed, wildly aggressive gaming notebooks, much to its credit. There are little hints of its credentials subtly dropped across its frame, such as the glowing ROG logo on the lid and the red LED backlighting and accents on the keyboard. But for the most part it's very discrete in its looks. To the untrained eye it looks like a regular ASUS laptop. You could sit in the coffee shop with it and not feel embarrassed.
After all, it's entirely plausible that you're not just buying a laptop to play games on, right?
Whether you're playing games or doing other, more boring tasks, the display looks great. 1080p is still just fine at 15 inches and while a higher resolution panel would look nice, it wouldn't make sense at this price. You're not going to play games higher than that resolution on it, after all. Being IPS it has great viewing angles, almost a full 180 degrees ASUS claims, and they're right on the money. It's plenty bright enough at max, and dim enough at minimum to cater to any time of the day.
Image 1 of 2
Since this is no ultrabook, there's no metal body to be found here. Just as well really, given its girth. It's all plastic with the top having a texture to it giving plenty of grip when you're carrying it around or going in and out of a bag. Being plastic is OK, too, when it's built as well as the GL552. It's incredibly sturdy, there's very little screen flex and it's overall a very solid-feeling product. It leaves you with a confident feeling it's going to stand up well to the test of time.
The downside is that the palm rest area and the trackpad in particular are fingerprint magnets. It's impossible to go through a day using the GL552 without those areas becoming a fingerprinty mess. The keyboard area also houses the speakers, just below the screen. And they're speakers. Gamers will probably use a headset, but these sound OK for watching a movie or listening to music.
The keyboard has a bright red LED backlighting, and thanks to the size of the notebook we're getting a full size layout with number pad. The WASD keys are highlighted to stand out in the field of keys, and combined with the ROG software hot zone lighting turning off the non-important to gaming areas, you're always where you need to be. The keyboard is great to type on, with decent key travel but if you're more serious about your FPS games in particular, you'll be hooking up an external mechanical keyboard.
The same goes for a mouse. The trackpad is responsive and a lot better to use than the last ASUS laptop I used, but equally it's not really built for serious gamers, either. It's also a little loose feeling around the edges, with even slight touches physically moving the trackpad, which is offputting.
Image 1 of 3
The GL552 is a chunky thing in part due to the optical drive. With today's game delivery systems being heavily digital, is there really a place for this in 2016? Personally, I'd be happy to see it go and get a slimmer form factor to carry around. It doesn't play Blu-Ray discs as standard, either, which makes it even less desirable. There is an option to have one of those, but it'll cost extra.
Make no mistake, this is a heavy machine, especially if you're new to gaming laptops. Compared to some, it's not so bad, but it's big, thick and will weigh on your shoulders.
You do get an terrific amount of ports down the sides, though, which is a very good thing. On one side you have a Kensington lock, USB 2.0, headphone and microphone socket, great for gaming headsets. On the other side you get a USB-C port, HDMI out, Ethernet and a pair of USB 3.0 ports.
The battery is and removable, so in theory you could carry a spare in your gear bag when you're on the road… or just the charger. If you're gaming sans cable then don't expect much, maybe a couple of hours if you're lucky. For regular, non-gaming purposes, it seems easy enough to get 4-5 hours, which is pretty impressive for this type of laptop.
Upgrading the ASUS GL552
The model we have here is the bottom rung, the entry level, but you don't have to stick with what you've got. Inside it already has a 128GB SSD boot drive and a 1TB HDD for mass storage, which is not only a little surprising but fantastic standard equipment on an entry level machine.
If what comes out of the box isn't enough for you, then ASUS makes it a cinch to upgrade. Flipping the GL552 over reveals the upgrade panel and with only two screws to pop out you're soon staring at the insides. There's already an empty RAM slot, so buying a single stick of 8GB is enough to bump you up to 16GB total. Both the m.2 SSD and the mass storage HDD are accessible to swap out, too, so if you're after a bit more all round it's an easy task to upgrade.
ASUS GL552 performance
Image 1 of 2
Despite being the entry level, the GL552 doesn't shy away from being able to play some of the latest titles in a reasonable manner. To test out its gaming chops we've put it through a number of benchmarks to see what it can handle.
In terms of 3DMark benchmarks, the new DX12 test was pretty much unusable on the GL552, hence reverting to some of the older, more familiar tests.
For in-game benchmarks here's what we're looking at:
Bioshock Infinite - average 70 FPS (Ultra)
Tomb Raider - average 54.9 (High)
Dirt Rally - average 46.2 (High)
Forza Apex - 30 FPS (Medium)
Gears of War Ultimate - average 51 FPS (Medium)
Older games like Bioshock Infinite and Tomb Raider are a pretty good experience with the graphics turned up a bit. Dirt Rally, too, which was a little surprising, given that personally I've had some issues with it on NVIDIA cards in the past. Given that the same game is just 30FPS on consoles, anything above that is a win.
It was the two DX12, Windows 10 exclusive games that struggled the most on the GL552. Forza 6: Apex would not go above medium settings and it was pretty locked at 30FPS right through with minor drops from time to time. It looks and plays OK, but it's definitely lacking that slick edge that we're used to getting from Forza.
Gears of War: Ultimate Edition faired much better, again on medium graphics, with the benchmark mode pulling out a respectible 51 FPS. Gameplay at 60FPS is possible, and fairly common, but the game still seems to struggle, with frame rates anywhere between 30 and 60FPS plaguing my time testing it on this laptop.
Naturally, less intensive games like Counter-Strike: Global Offensive fly along on the GL552, with frame rates over 100 virtually the whole time. But even with just a 2GB 950M GPU on board, it's very pleasing to see the results in more intensive titles.
Image 1 of 2
It's not just graphics that impress on the GL552, the combination of a Skylake Core i5 CPU and a main SSD storage give us snappy performance across the board. Windows boots up in seconds, programs are quick to load and the Core i5 is good enough for most anything you'll want from it. You can see the numbers from the Cinebench CPU test and CrystalDiskMark for the storage above, while on Geekbench 3 it pumps out a respectible 2689 for single-core and 8323 for multi-core.
ASUS GL552: The bottom line
This review started by asking whether or not the experience offered here is worth the money, even for an entry level gaming notebook. The answer to that question is easily a yes. ASUS knows how to make good hardware and the GL552 is no exception. It's not the sleek, metal-clad ultrabook that you might see in all the cafes and coffee shops, but that's OK.
What you have here is a solid mix of performance, build quality, and price. The GL552 is solid, with a good keyboard and a really nice display, while not running away with your wallet and still letting you play current titles so long as you turn the graphics down a bit.
There's also a lot to be said for its understated design. Too many gaming notebooks shout out loud that's what they are, but they don't look so hot around a conference room table. The GL552 has hints of wildness, with plenty of red and the glowing logo on the lid, but for the most part it looks fairly ordinary. There's a lot of people out there, myself included, who appreciate a gaming laptop with a less-ostentatious design. Especially one that's as good as this.
Should you buy the ASUS GL552? Sure!
The elephant in the room to buying the GL552 is the Dell Inspiron 15 7559, one of our favorite gaming laptops. It is priced in the same neighborhood as the ASUS, but with a 4GB 960M GPU inside alongside an Intel Core i7 processor. So it has the GL552 beat when it comes to raw gaming performance.
But the ASUS pulls ahead significantly in other areas. For starters, you get a combination of SSD and HDD storage as standard, meaning fast boot up times for Windows 10 while still leaving a bucket of space to store your frequently-access files, apps, and games for quick access. The Dell comes with a horribly slow 5200rpm HDD by default, requiring extra spending to speed things up.
If you're looking for a quality, budget-friendly gaming notebook, the GL552 should definitely be on your shortlist.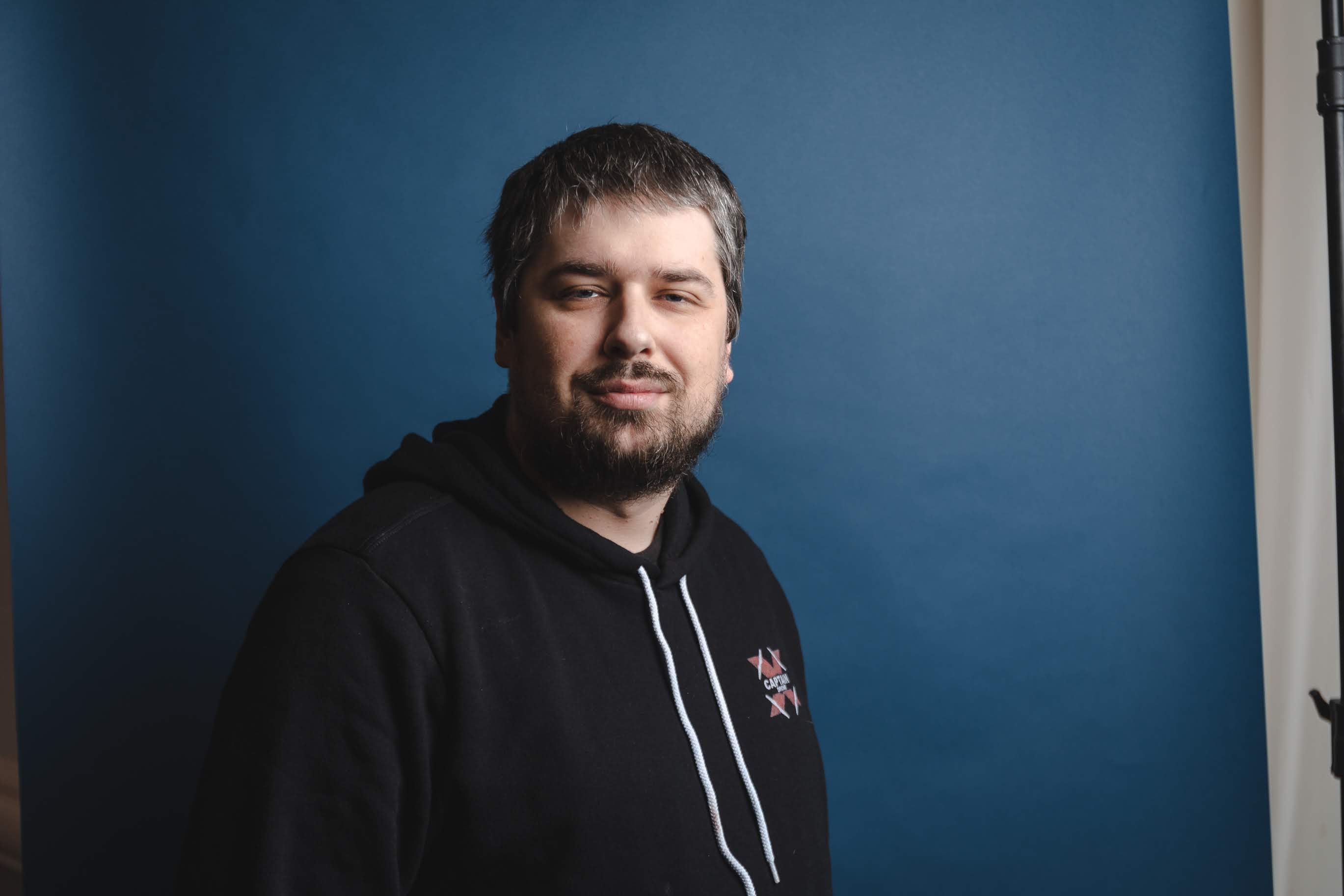 Managing Editor - Tech, Reviews
Richard Devine is a Managing Editor at Windows Central with over a decade of experience. A former Project Manager and long-term tech addict, he joined Mobile Nations in 2011 and has been found on Android Central and iMore as well as Windows Central. Currently, you'll find him steering the site's coverage of all manner of PC hardware and reviews. Find him on Mastodon at mstdn.social/@richdevine