Forza Motorsport 6: Apex beta arrives on Windows 10, and you need to play it
Forza Motorsport makes its triumphant debut on the PC in a low-fat flavor.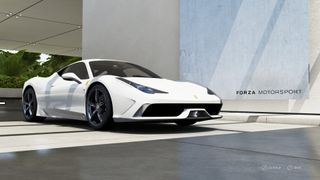 Though much of Forza Motorsport 6: Apex is every bit the racer we know and love from the Xbox One, it isn't just a port. Microsoft and Turn 10 didn't just throw the full game in the Windows Store, charge $50 for it and call it a day.
Oh, no. This is a different Forza experience to the one we're used to. Apex is a stripped back, free-to-play game. The latter of those will immediately cause 'proper' PC gamers to shiver, but fear not. While the game experience is slimmed down, there is plenty here that makes Forza: Apex great.
Breaking it down
So, what is Forza Motorsport 6: Apex?
The Forza franchise is one of Microsoft's crown jewels. Along with the likes of Halo, it's one of those titles that has always been a differentiator to the competition. A console seller. We're now six generations in to the main franchise and it has never, ever been available on the PC. Until now.
What you get in Apex is the essence of Forza Motorsport 6, but scaled back. You get the same, gorgeous circuits and cars, the same driving mechanics, and the same Drivatar opponents. Underneath, Apex is powered by the same ForzaTech engine that drives the console version which, as you'll see, is of massive importance.
ForzaTech has been built from the ground up for consoles. The latest version was tailored to the hardware inside the Xbox One, with the strict benchmark of 60 frames per second at a 1080p resolution. It succeeded, and now ForzaTech is on Windows 10 utilizing DirectX 12.
As for the gameplay, let's just say it's the same quality — just less of it.
Goodies
What you get on Windows 10
As already mentioned, Forza 6: Apex is a free game. It does have in-app purchases, but at least so far it seems perfectly possible to play through without hitting a paywall. If you want to unlock better cars earlier in the game, you can pay $0.99/£0.79 each to do so. However, everything can be unlocked — or so it appears — without the need to hand over any cash.
There is a marketplace within the game, though it's not currently activated. We asked Turn 10 for comment on what it's actually for:
Overall, there are 60 cars to choose from and, sadly, only six circuits to drive them on. You get a choice of the following:
Brands Hatch
Spa-Franchorchamps
Sebring
Rio de Janeiro
Top Gear test track
Yas Marina, Abu Dhabi
The circuits are the same exact models from the console game, so you get the same attention to detail. Turn 10 uses a lot of sophisticated technology to scan the circuits in the game, leaving you with an accurate, highly realistic ribbon of tarmac. Apex also boasts the same impressive weather and night racing effects as its console counterpart.
Image 1 of 2
For the PC you also get graphical settings to tweak depending on your hardware. While Forza 6 runs with apparent ease on the Xbox One, to get the same grade graphical prowess on the PC you'll need a fair amount of hardware behind you.
Check out the full system requirements for Forza Motorsport 6: Apex
New to Apex, though, is the ability to scale the game's resolution to 4K. The Xbox One has less chance of rendering 4K in its current incarnation than I do of traveling to the moon, but with the freedom of looser hardware requirements on the PC, Turn 10 went for it. If you're packing one of the latest, top-of-the-line GPUs and a compatible display, you can get 4K resolution at 60fps.
Do me this, though: Play Apex with an Xbox One controller. You can use a keyboard, but you're doing yourselves no favors. Racing wheels aren't supported initially, though this will be added in a future update.
Vroom or doom
How does it perform?
I've been running Apex on a PC with an Intel Core i5 4430, 16GB of RAM and a Nvidia GTX 960 GPU, and I've been able to run at 1080p with all the graphical flourishes set to high without any real issues. The frame rate may not hit a consistent 60fps, but it rarely drops off with any noticeable effect, which is important.
If you try to push the hardware too far, the game does a good job of telling you to reign it in. With a less powerful graphics card, I found a persistent message on screen letting me know that I was low on video memory when I tried to play at 1080p — and at several resolutions lower than that. There aren't many settings to change, which is great for more casual players, but it would have been nice to give older PCs a chance at playing the game comfortably.
The problem is that you really want to be pushing for, or close to 1080p to get that proper Forza look. You can play on slower hardware by turning all the settings to low, and dropping the resolution to 720p, but it looks pretty bad. And Forza isn't Forza when it looks bad.
Image 1 of 2
On the other hand, when the resolution is pushed, the game looks beautiful. I've been playing it on the same monitor to which I have my Xbox One hooked up, and to my eyes there are no obvious differences between the platforms. If I could go above 1080p with my equipment, it'd be different. This speaks more to how well Forza has been optimized for the Xbox One than anything else.
That's not to say it's perfect, though. The game is carrying a beta tag, and there are some issues within. Once again you can't use a dual-GPU set up, for example, so if you want 4K you're going to need to have something like a single GTX 980 Ti to make it happen.
I've also noticed some random freezes while races are loading. The background music will continue to play but the race will never load, forcing a restart of the whole game. And the only circuit to provide any issues thus far has been Rio, with some pretty nasty glitches during the Tour event.
Microsoft has kindly provided a list of the initial known issues, which you'll find at the link below.
Known issues with Forza Motorsport 6: Apex beta at launch
On track
Taking in the Tours of Motorsport
The career mode, if you want to call it that, is based around 12 "Tours of Motorsport." It's a series of circuits with different objectives raced in different vehicles. As you progress, the cars become faster and more difficult to handle, while the objectives become harder to obtain. Pretty straightforward.
This is where things deviate from the console version. On the Xbox One, you'll be entered into race series and have to finish in a certain position to progress. In Apex, you have a series of objectives to meet, with different rewards depending on what you do and how you do it.
You're still presented with primary objectives that need to be met in order to progress further in the game, and there are also a series of extra ones that get you more RP, or in-game bounty. RP means medals; medals means unlocking cars.
Some of the extra objectives are obvious. Do a faster lap than a benchmark time; win the race instead of finishing sixth. That kind of thing. Others will test your driving skill, making you turn off driver aids like ABS brakes when the track is slick with rain.
Once you've completed the tours, you unlock the Spotlight races. The experience isn't as lengthy, or in depth, but we knew this entering the game. This is Forza light, a low-fat option to support its full-calorie console sibling.
Sad Panda
No online multiplayer (yet)
At launch, Apex does not have an online multiplayer mode. Even for the stripped back, free-to-play experience that it is, this feels like a big misstep. PC gamers are well known for enjoying online gaming, and Forza itself has a thriving community. All you get in Apex are online leaderboards, summarizing how you fare against friends and the world as you progress through the game.
You don't get the same number of cars or circuits: I get that. But considering that you're hooked into Xbox Live anyway, some kind of way to go up against your friends and complete strangers would have been nice.
Turn 10 has been kind enough to offer up some explanations on its absence:
Never say never, then. While I'd be lying if I didn't say it would have been a great addition to Apex, the approach Turn 10 is taking with this current project is pretty clear.
Dem cheevos
Achievements
Even carrying a beta tag, Forza 6: Apex has a full 1000 Gamerscore on offer for Xbox Live achievements. Looking through the list it's probably not going to be too difficult to obtain all of them, either. Not as simple as, say, the Fast and Furious expansion to Forza Horizon 2, but you won't have to tax yourself too much. Just playing the game through at a reasonable level should take care of most.
And here's a quick tip: install the Forza Hub app for Windows 10. You get 50 points for going to it from within the game. Simple.
Check out the full list of achievements at the link below.
Grab 'em all: The full Forza Motorsport 6: Apex achievement list
The finish line
And so, a conclusion of sorts. Forza Motorsport makes its grand arrival on the PC for the very first time. Does it make the grade?
Yes. Unequivocally yes.
It's too short for my own tastes, but I also have Forza 6 on the Xbox One to scratch that particular itch. Some eight months after launch there was little benefit to be had from slapping that same game into the Windows Store and charging for it.
What Microsoft has done here is interesting in a number of ways. It made the experience free, so there's little excuse to ignore it if you're even remotely enticed to play. You don't have to part with any cash once inside, either, to play through and enjoy what's on offer. And assuming you have the hardware to enjoy it at its best, it looks and plays stupendously well.
It's all part of Microsoft rolling carefully into a difficult paddock. PC racing is firmly established, and you've got folks already seriously invested in the likes of iRacing, Assetto Corsa and Project Cars, to name a few. What sells consoles doesn't necessarily capture the imagination of the PC crowd. I understand the thought process.
I do think that not including an online multiplayer mode of any kind was a mistake. This kind of game cries out for it, and it does question the longevity of this particular project once folks have finished the main challenges presented. Turn 10 says that the Spotlight series is a way to keep folks coming back in for new experiences, but we'll have to see how that one goes.
What's more exciting is what the release of Apex means for Forza on Windows 10. Microsoft has already announced that the next title will hit both PC and console, and what we see here gets the motor running. Turn 10 didn't dumb down the core experience, didn't deviate from what the franchise does best. It's essentially a glorious demo for Forza Motorsport on PC.
Should you play it? Yes, you should. Most definitely. If you've never tried Forza before because you don't play consoles, then here's your chance to get a taste of what so many of us love about it. Play it, enjoy it, then start thinking about what's coming next.
That's where the real tale begins.
Get the Windows Central Newsletter
All the latest news, reviews, and guides for Windows and Xbox diehards.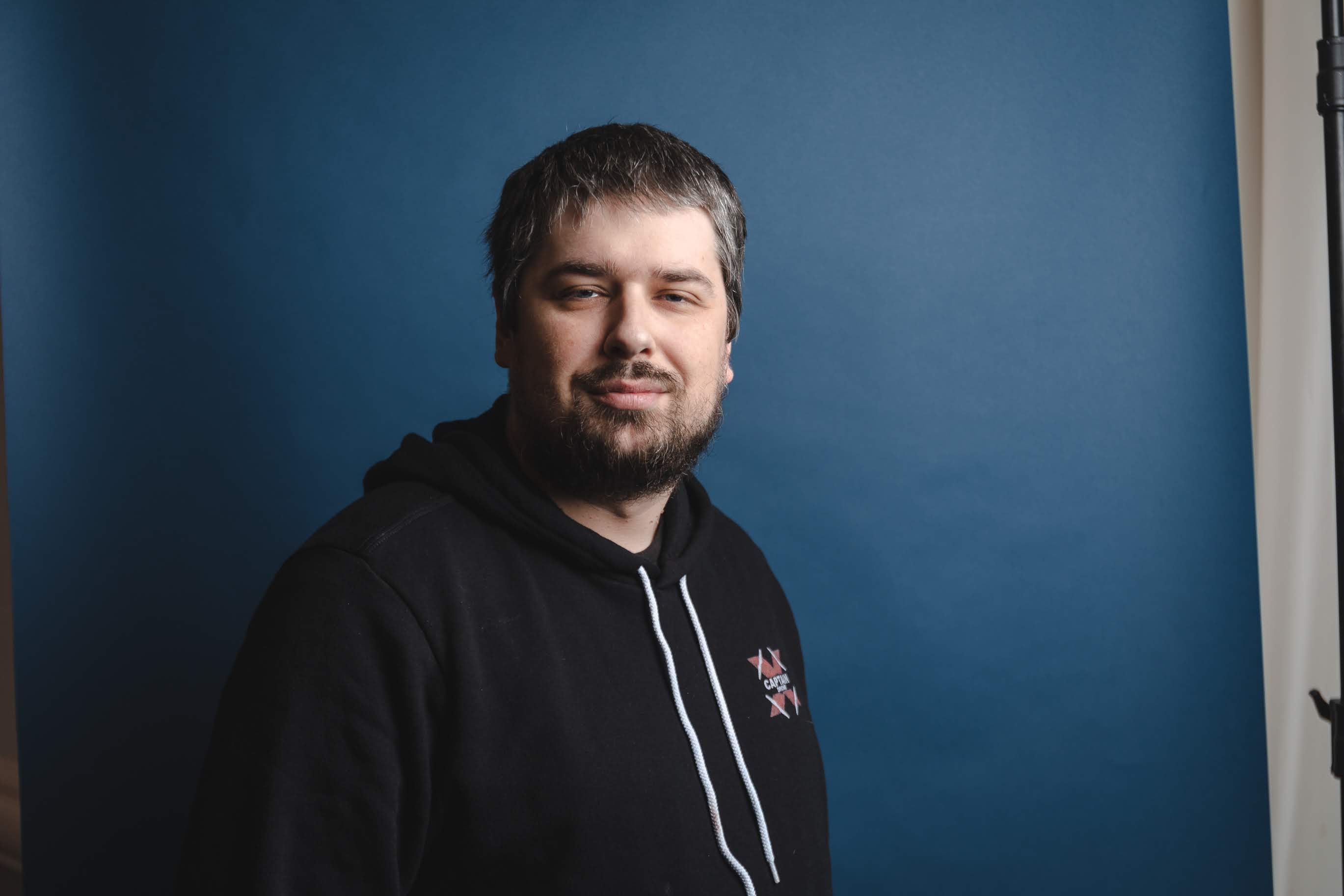 Managing Editor - Tech, Reviews
Richard Devine is a Managing Editor at Windows Central with over a decade of experience. A former Project Manager and long-term tech addict, he joined Mobile Nations in 2011 and has been found on Android Central and iMore as well as Windows Central. Currently, you'll find him steering the site's coverage of all manner of PC hardware and reviews. Find him on Mastodon at mstdn.social/@richdevine