Forza Motorsport 6: Apex PC system requirements
See what it takes to enjoy Forza's PC debut.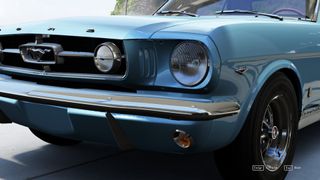 The Forza franchise is now officially on the PC, with the debut of Apex, the free-to-play variant of the smash hit Xbox One title. One of the defining features of the Xbox version of Forza is that it runs at a steady 60fps at 1080p resolution.
That's mostly down to the ForzaTech engine, built from the ground up for the console. But now, Turn 10 has adapted it to produce Apex for Windows 10. But the hardware isn't so straight forward in PC gaming, so there's some detail to be looked over first.
According to Microsoft, here's what you should have as a minimum, to run the game at 1080p and 60fps, and at the top end in glorious 4K:
Minimum Specs
OS: 64 bit Windows 10 (v. 1511)
CPU: Intel Core i3-4170 @ 3.7Ghz
Memory: 8 GB RAM (2 GB VRAM)
GPU: Radeon R7 250X / GeForce GT 740 or equivalent
HD Space: 30 GB
DirectX 12
Recommended specs (1080P @ 60FPS):
OS: 64 bit Windows 10 (v. 1511)
CPU: Intel Core i7-3820 @ 3.6Ghz
Memory: 12 GB RAM (4 GB VRAM)
GPU: Radeon R9 290X / GeForce 970
HD Space: 30 GB
DirectX 12
Microsoft Xbox One Controller
Ideal specs (4K @ 60FPS):
OS: 64 bit Windows 10 (v. 1511)
CPU: Intel Core i7-6700k @ 4Ghz
Memory: 16 GB RAM (6+ GB VRAM)
GPU: GeForce 980ti / Radeon Fury X
HD: SSD - 30 GB available space
DirectX 12
Microsoft Xbox One Controller
Fairly hefty towards the middle and high ends. with the 4K specs coming as no surprise at all. Mileage may vary though. We've been able to run Apex on an NVIDIA GTX 645, albeit toned down graphically, alongside a quad-core i5 and 16GB of RAM.
But to get the best Forza experience, one comparable to the Xbox One in this case, you're going to need some decent hardware in your machine.
Windows Central Newsletter
Get the best of Windows Central in in your inbox, every day!
Managing Editor - Tech, Reviews
Richard Devine is a Managing Editor at Windows Central with over a decade of experience. A former Project Manager and long-term tech addict, he joined Mobile Nations in 2011 and has been found on Android Central and iMore as well as Windows Central. Currently, you'll find him steering the site's coverage of all manner of PC hardware and reviews. Find him on Mastodon at mstdn.social/@richdevine
neither can i Posted from Windows Central for Windows 10

FWIW I managed to play it using an Nvidia GTX 645. It wasn't very good, but I could play it. With an i5 and 16GB of RAM, though. If you're close to the reqs, download it anyway and see what happens :)

Could a Surface Pro 4 (i7/GB) run it, even if at the lowest possible settings?

I'm afraid not, it doesn't have dedicated GPU, sorry. L640XL

Have you actually tried it or are you just speculating? It may not have a dedicated GPU, but it can run Killer Instinct on low settings without issue. Was curious if Forza 6: Apex was in that vein too.

The high-end GPU recommendation for KI is also lower than the low-end one for Forza.

SP4 with i7 has Iris Graphics 540. It performs similarly to a nVidia 920m

Me too... I only have an old laptop and it has a 1.8 Ghz Celeron processor and an integrated gpu, which can't even play some of the store games (Candy Crush Saga...). At least it runs windows 10 right, right? Posted from my awesome new Lumia 640 XL with Windows 10 mobile.

hahaha I love your comment. I really wanna play the game but 1st world PC problems. BioResearch & Games.

Me too :( I don't have money to update my laptop. I hope maybe I can get a new one next year but it still won't be able to play games like this, because it won't cost more than 500€ ... Money sucks. Posted from my awesome new Lumia 640 XL with Windows 10 mobile.

Only thing my laptop lacks is a newish gpu might try to use the on-board seeing as I have an i7e

You actually have a good chance of playing this game. Try with low settings, you never know! Posted from my awesome new Lumia 640 XL with Windows 10 mobile.

You can.. try it again then if there errors showing press page up and hold it then press quit.. unhold it when its showing loading screen :)

Now there's a car I'd want to drive! Nice cover photo for the article! Posted from Windows Central for Windows 10
Using the Alcatel OneTouch Fierce XL for Windows 10 (Redstone)

That looks just like my old '65 Mustang. I miss that car

So not on my surface 3 then. Boo.

When it comes to PC games articles, could you start telling if the game will ruin on Surface (version and specs)? When I read a game specs list, I never know if I'll be able to play it on my Surface because, I honestly have no idea what most of those specs mean...

Or you can look at the specs and see if it works on what you have? I swithced to playing on consoles so I don't have to look up if will run on my laptop.

It's hilarious that people even mention the Surface tablet when trying to play a PC game that requires a dedicated GPU; i.e. the Suface and Surface Pro only have Intel integrated graphics (not an AMD or Nvidia GPU) which are not good for anything other then mobile game ports.

As I said in my comment, I'm no hardware expert. What I know is that I've seen GTA V running on a Surface Pro 4, so it means the device isn't totally useless when it comes to play AAA games. I'm not asking if it will work on max settings, I know it won't and that's not what I am looking for. I'm just asking if it will run good enough.

I'm not putting you down here, but the Surface is not a games machine. Neither is my XPS 13 which cost twice as much as my gaming PC. The key is the GPU. Integrated GPU like the Surface isn't meant to push games. NVIDIA and AMD dedicated graphics are what you need here. If you don't understand what you have, check out the about section in settings and see exactly what you do have. Then compare to system requirements like these. There's no point in us wasting time downloading 18GB here to a Surface. It's not a product for the purpose of playing games like this.

Not everyone is obsessed with eye candy. In fact, some of us could not care less about it. Nearly everyone who owns a Surface Pro is already aware that it isn't a high-end gaming powerhouse. We don't care. If we cared, we would've bought a high-end gaming powerhouse. Not being obsessed with eye candy doesn't mean, though, that we're not curious as to whether a game will run on a Surface Pro. Most of us have Surface Pros because they are so portable. If I'm on the road and I can boot up Killer Instinct, Ori and the Blind Forest: DE, Project Spark, etc. and have it run on minimum settings, that's cool. I don't care if the game is running at 480p/30fps on my tiny 12" screen. I just want to have some fun on the road. As many of your readers here own Surface devices, there actually is a point to you downloading 18GB to a Surface and giving it a shot.

That's so ignorant to say. If you bought a Surface, you don't care about high-end visuals? You know not everyone buys those things as their only PC, right? I'd get one, but I'd not try to game on it becuase the games would run and look like trash. That doesn't mean I don't care about graphics quality, it means I'd just play on my desktop. Your comparisons are for games that are incredibly simplistic, visually, and not generally taxing on hardware in any way. Trust me, you'd care if you tried Forza on a SP4, or even a SB. You'd be sub-30FPS at the lowest resolution it offered (I'm guessing 720p).

GTA V is also not a graphically impressive game. It's a big game, but that's not an issue, and it's not highly detailed or made on new graphics tech; instead, it's a port of a 2.5-year-old game.

That's not true. My Surface Pro 4 can run Killer Instinct, Ori and the Blind Forest: DE, Oxenfree, and Project Spark all without issue, and non of those are mobile game ports.

Actually Project Spark is halfway.... It's an 8.1 universal app :P

Dont expect old hardware can play that game hahahaha

My poor Surface Pro 3 doesn't even meet the minimum specs. I guess that's the price you pay for portability and versatility.

To be fair, I don't think that even the best Surface is intended for anything more than very casual gaming.

It's not meant for gaming, and I know you know that ;) I love how fast the SSD is, how portable it is, and how easy to use it is!

I have a A-10 7870 APU a AMD 380X 16gb of ram but gives me an ap301 error Error AP301 occurs when you try to launch Forza Motorsport 6: Apex You get the following error code when you try to launch Forza Motorsport 6: Apex

AP301

This means that an incompatible graphics driver is detected and there may be known issues with your current GPU manufacturer's driver version. Any ideas on if this is happening to anybody else?

Update your video driver. If you're already at the latest version then install the latest beta driver. I had to install the beta Radeon software to be able to run it.

I can, "only" high details, not ultra - amd fx8350 + gf960oc2gb + ram12gb

Whoa, a game that would use 16 gb RAM? How does this go?


I can run it with my Radeon HD 7700, but it looks like a Wii game xD

Upon seeing the system requirements, I sure don't miss PC gaming. The last PC game I bought was in 2005. It puts way too much pressure on constant hardware upgrading. When I reconsider it, I do miss PC gaming. I just don't miss the hardware struggles. It is great to see Forza reach out to the PC crowd though. I've loved Forza 2 and onward on Xbox.

No, it doesn't. It really doesn't. My GPU was high-end when I got it in 2009, and it was 4-5 years before games started having it as the low-end card. That's not too much different from most console generations. The hardware is only a struggle if you aim for the low-end every time, but that's like buying a console in its last 1-2 years of relevance (such as buying a 360 in 2012).

It would be nice is MS release a benchmark tool for the store. Where it would send the results to the store, then when you look at an item it would say "this will run like lighting on your system!!!" or "oh...hellls...nawww, son!" or something more granular.

They do, it's called reading the system requirements.

If MS really wants to attract PC gamers to the Windows Store they need to hurry up and fix G-Sync/Freesync/V-Sync on UWP. I'm more concerned about 1440/144 than 1080/60 or 4K/60.

How about steering wheel compatibility?

How about reading the article?

My machine is just about 4K spec....oh, well, Not going to try it at 4k....I did spend some good money on my gaming machine a few months ago...

Cant edit: Ran at 1080p in Ultra mode....flawless... Looks great on my PC, almost makes me wnat to go out and get a wheel and petal for my PC....

I got it to run great at 1080 on the R9 390X but I had to do the "Page Up" override. It was super smooth and rivaled my Xbox graphics. I really liked playing in the "Free" mode and racing at the Top Gear track. When you customize the cars, you can zoom in and see the 'orange peel' on the paint, brand names on the calipers, and crosshatching on the disc brakes.

They should scale it further down for it to be actually playable on a PC.

Racing games usually don't require too much power but this is a whole new story, anyways, I figured my old rust bucket wouldn't play this, my previous one broke down so I had to sacrifice it with a cr***er one, a AMD Radeon with only 1ghz and 4 gigs of ram, disappointing for games so far, got to invest on something better next time

I've been looking up ways to fix problems on launching it with the minimum required specs. I don't know if this counts, but my specs are: -Intel Core i7 -NVIDIA GEFORCE GTX 960M My adapter is the Intel(R) HD Graphics 4600 -1 Million Megabytes of storage/Terabyte The whole Laptop is a Aspire V15 Nitro Black Edition, is it compatible for the game?

Hi, I've an HP Z600 Workstation with the specs : - Bi-processors Xeon E-5620 2.4 GHz - 16 Go of RAM - NVIDIA Quadro 2000 (1Go DDR) - DirectX 12 (Windows 10 Ver. 1511) When I tried to download it from the windows store it tells that I must have a device whith more fonctionalities. But I could download it from an HP Elitebook 650 with 4Go of RAM and Intel(R) HD Graphic 4600 What must I do to get Forza 6 Apex to download and run it in my workstation? Thanks!

Working Great for me!!! love the graphics...the rain effects mostly..... stable 60FPS Specs: CPU: Intel Core i7-6700 3.4Ghz (Turbos almost permantly to 3.6Ghz) (Cooler Intel TS13X) GPU: Gigabyte G1 Gaming R9 390 RAM: 16GB DDR4 ​

When i run Forza it says please update your graphics driver.. my drivers are updated..
This is my specs
Processor - Intel(R) Core(TM) i7-5500U CPU @ 2.40 GHz 2.39 GHz
Installed RAM- 8.00GB
64bit x64based -processor
Windows Central Newsletter
Thank you for signing up to Windows Central. You will receive a verification email shortly.
There was a problem. Please refresh the page and try again.