August update for Xbox One will bring 3D Blu-ray support, improved Activity Feed and more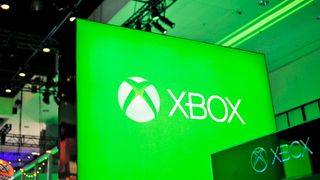 Updates are coming and improving the Xbox One at a breakneck pace. Just this morning we learned that update 1408 was rolling out to consoles over the new few days for those in the preview program. It will then come to others sometime in the month of August. But we didn't know exactly what was new in this update. At least we didn't have the full changelog. Now we do thanks to Xbox Live's Major Nelson, who has just shared all the new features in this update. Video and details below.
Here's what's new in this update for your Xbox One:
Activity feed updates
We're adding new ways for you to interact with friends in the activity feed. The interface will change to a single column scrolling list that is longer and includes more content. We'll add the ability to post text to your feed, and to "like" and comment on feed items. You can share game clips and anything else in the feed with friends either publically (to your activity feed) or privately (as an attachment to a message). You'll also be notified when anyone likes, comments on or shares your items. Each user will get a personal feed on their profile, so you can see what specific friends have been up to. And, with SmartGlass, you can see what your friends have shared to their activity feed and "like" specific posts (additional activity feed support coming in future SmartGlass updates).
Expanded Friends area on Home
Right from Home, see what's going on with your friends. Stay up-to-date with their current activity, the top trending games your friends are playing, and a leaderboard to see who has been working the hardest on their Gamerscore. We're doing an extended preview on this, rolling it into the early access preview this month to a subset of our preview audience so we can refine it until it's ready for the entire Xbox One market.
Mobile purchase
One of the most requested features on Xbox Feedback. Using Xbox SmartGlass or on Xbox.com, you can remotely purchase games and Add-on content. No more waiting to begin downloading when you get home – if your console is set to automatically take updates, your console will begin downloading your purchase.
Low battery notification
You asked for it, now a notification will pop up when your controller battery is getting low.
Disable notifications during video
Adding the ability to turn off notifications based feedback we heard from you.
Enabling 3D Blu-ray
An update to the Blu-ray player app will enable 3D Blu-ray functionality on Xbox One.
OneGuide in Brazil, Mexico, Austria and Ireland
Live TV listings can be configured for four new countries as part of this month's Preview program. And now there is an OneGuide Issue Reporter available under the TV & OneGuide settings, Troubleshooting section.
Last seen time in Friends list
Direct from Xbox Feedback, the friends list will now show how long it's been since a friend has been online. For example, "Last seen 20m ago: Forza Motorsport 5."
Sounds like a killer update! We're in the preview program, but didn't see the update available for us yet. Which feature above are you most looking forward to? Sound off below.
Source: Major Nelson
Excellent news! Looking forward to this update :)

From a marketing standpoint, this one hurts Sony more than any. Sony invented BluRay. The fact that Xbox One will have 3D Blu Ray support before the PS4 burns a little. And until Sony catches up, it gives Microsoft a marketing point.

It is a common misconception that Sony invented blu ray. Sony is only part of the alliance that adopted blu ray

They highly supported it, and support it more than Microsoft. Microsoft opted for HD-DVD on the 360 with an accessory...

One Guide in México! Yeah!

Saw this. Excellent additions.

Yay for low battery notification! It doesn't seem like much, but I hate having the controller die in the middle of a match.

Tell me about it, especially annoying when your playing survival on ryse. Had it happen to me during the last challenge twice when we were so close to completing.

Me too! It also happened to me when I was playing solo and had a multiplier of 387x. I survived, but my score should have been so much better. I like to get over 500x: https://www.youtube.com/watch?v=LGaohSt1qOI

+1000 the number of times my controller has died in the middle of a game. Finally

Is Sony going to get 3D BD working on the PS4? It would be embarrassing if the XBox was a better player for Sony Blu-rays than Sony.

Haha, that would be pretty funny. It looks like Xbox will be first, at least for a short time. Sony's page of updates is usually quite slow (unless it's to patch an exploit).

If you read my reply, sorry, didn't understand properly

Excellent news, glad to see 3D support, can now get rid of the other bluray player.

Same was waiting for 3D support so I can get rid of the PS3

Lolzz! Didn't expect this!

Great news, wonder if this rollout is causing problems as I can't play titanfall at min. Keeps getting stuck at sign in page, very annoying.

Nah that titanfall servers

The battery thing is stupid. How many times did I run out of battery on the 360? Zero. I'm up to 3 on the Xbox One. This is an example of the amazingly short sighted design considerations on the Xbox One. Once again, nothing that can't be fixed, but another step back from what was solved on the 360.

The X1 controller does alot more than the 360 controller did. So it would make sense that it would use more juice.

That's not my point. The 360 controller used to notify you the batteries were getting low. The Xbox One controller lasts forever, but then shuts off with no warning when the batteries are dead.

Agreed, small items that helped me enjoy my 360 more aren't on the Xbox one

Go use your 360 for a 360 experience. This is the Xbox one, and its growing every month.

Well, this update added that notification...

One would expect a next gen console to do everything out of the box that its predecessor did and then some, just like the 360 did pretty much everything the official Xbox did. The fact it's taken nearly nine months for the One to reach parity with an eight year old system shows that the console (and the ps4) were released too early.

Its a next generation console, not 2.0 of the Xbox 360. Maybe they prioritized features based on use. Maybe something you considered a deal breaker was rarely used. Maybe this was their intention, build it up from feedback instead of going through another NXE experience. In all fairness, the One does things the 360 does not. Next Gen doesn't always mean having everything your predecessor has. My 2012 car has things missing my 2006 car had, same model and trim. This is where the public needs to wake up. This isn't a personal shot at you, just frustrated with the people who don't understand this.

Finally somebody said it. Tired of hearing about what's missing from the 360 when I wouldn't choose to go backward for 1 second. Xbox One has more advanced functionality than the 360 ever did and soon will surpass it in the sheer number of features if it hasn't already.

The battery lasts so much longer for my Xbox One than the 360 controller. Agreed though. Need all of 360s features.

The X1 controller is also breaks easier than other controllers I've used. If you use the controller with extreme care, like me, then it's fine on the most part. I have three controllers, and only one has been fine since day one. The other two had stuck sticks and recessed buttons. As for my brother, who doesn't take care of it as much, and has friends who use it, it is a lot worse. The triggers would stop halfway, and would hear a shit load of moving parts inside the controller. He also had stuck sticks and recessed buttons on his controllers. Also if you grip them tight, you add creaks to them. We never had this probably on our GameCube, PS2, PS3, X360, Wii, and PS4, only on the X1...

I got an extra one on launch, and I haven't had an issue with either of them.

Good for you. My controllers I sent in weren't that bad. My brothers were awful. He had three controllers be replaced, as they had issues, but the replacement controllers were just as bad...

+one, I was amazed at how quickly the controller dies. My 360 gave me weeks of play on a charge, but the battery on the one, not so much. While I really like how it pairs the controller to you, when it dies, I have to swap it out for a charged controller. When I do that, even when I log out and back in, it still sends the vibration to my main controller. I really like games that use it well, like sniper elite 3, but it uses it so much it just kills my battery. I noticed it the other week, when I had to swap out the controller, the vibration went to the one that was charging. I wish there was a way to repair your controller.

Tbh, I prefered being able to switch controllers like on the 360 and ps3, without the hassle.

finally one guide in Brazil! Another setting that they should put on the next updates is to enable English language for other countries. For now Brazil is only allowed for Portugues BR and Portugues PT.

3d and battery notifications? The two things i've been desperate for!

Can we get that NAS support MS. I Bought the XBOX Music pass. My playlists don't all sync but NAS support would make it irrelevant.

Both 3D Blu-ray and Xbox OneGuide (in Canada please) are features I've been highly anticipating. As much as people snark at 3DTV, its an experience I've found I enjoy both for movies and for gaming. Great to see the support showing up... eventually.

Going by the speed at which they're responding to community feedback, I'd say it wont be long.

Yes, a lot of people like to bash 3D, but there's no other good way to see Life of Pi, Hugo, or Gravity. And the PS3's Motorstorm Apocalyse was awesome in 3D.

I'm also hoping they devote some CPU resources to the player app and Netflix eventually. A/B Netflix from the 360/One and the One will have frame rate issues on complicated scenes. Same for a regular bluray player.

I have never had issues with Netflix or any other Video player appother than Xbox Video. Since the June 2014 update and updates to the app, that is a thing of the past for me. Maybe you have a PAL based TV and that might still be causing issues. I'm in the US and have no video playback frame rate issues.

I tried to play a bluray recently and it had very noticeable lip sync issues.

This may be due to the processing on your tv, I've had to play around with several settings on my tvs, players, sound systems, & Xbox to avoid this.

Which settings do you think I should tweak?

Will OneGuide work in India?

Don't think Microsoft get enough credit for these updates. I mean every month we get great updates that continually improves the system, but all you ever hear are haters slagging them off. Well I for one love my xbox and think these updates are awesome.

I think the frequency is superb, unprecedented. But there are still many glaring omissions. They have much to do, 9 months after launch and it still is not as functional as the 360. It is prettier, and it is improving, but with the praise for the frequency of the updates, they need to take some criticism. Loving Games With Gold now it has hit the One. The controller is really good, feels perfect. Kinect, I like it, and I think Xbox Fitness is underrated. Lots I think that has promise, but much to do.

Yeah, they really should've marketed Xbox Fitness more. Way underrated.

Indeed it is. And I know several non-gamers that enjoy it, as well as some gameheads too. Yet you hear very little about it. I just need to motivate myself to use it more. They do need to develop the stats did a bit, and sort out some decent challenge mechanism. It could integrate nicely with all those fitness bands etc and export data to a Windows 8 app. I'm taking graphs, pie charts, data data data.

+one, we've gotten so many updates since launch last year, and it just keeps getting better and better. I love my xBox One, and haven't touched my 360 since last November. I still like how the 360 had better main menu's. I wish they would add a menu group for market place, game hub, apps, video, and music. I'm not thrilled with how everything is condensed down like it is. And I also wish that they would make the settings ap sticky to the main group, instead of pinning it for easy access.

I need them to: allow vibration to be turned off; improve the speed my clips load; reduce load times for clips; reduce spam clips (ie allow me to turn off auto clips on games, but keep my record that ones; predictive text for messages; faster menus; more demos; improved sales (although they have made great improvements already); media playback from USB and home network; Xbox Rewards app; bbc iPlayer app. Oh, and the "like" feature can be removed.

Yeah one guide for austria ! Have been waiting for that really long! Seems Xbox is really listening on feedback.

The updates are finally bring the x1 upto scratch. The battery indicator + low level warning should have been there from day 1.

The XBOXONE continues to show that the support from Microsoft is far worth the cost of being an early adopter and providing brand support. Go Ms ecosystem. I'm sure one day my 1tb of OneDrive storage will be able to store my games with the power of cloud compute....a guy can dream.

Um how slow would that be? Maybe host and sync our Xbox video files b.w devices. :)

I got all excited when I saw one guide support for Austria cos I read it as Australia, but alas we get forgotten again

Hopefully there'll also be a fix for the controller not turning off when the console does.

This has never happened to me. Have you posted in the forums?

It always happens to me as it most likely should. Ur controller stays on when the console goes off? Not sure what u would need the controller for at that point.

Wait, why is this a problem? What would u want ur controller to do without the console being on? I'm lost.

Not being snarky, are 3D Blu-ray discs still a thing? I don't even see 3D being touted on TVs anymore.

It isn't so important that 3D-BD is supported. It adds to the feature XBO so the users who that a 3D TV don't have to switch to another device. The most users who only use XBO has their everything device helps sales at the grassroots level.

I have a 3D-TV and my TV box hooked up to my one. Now I don't have to buy a Blu-Ray 3D Player. I only use one input!

Yes, otherwise you're out of luck if you miss a film like Gravity in theatres. When one of the world's best cinematographers designs a movie for 3D, watching it in 2D is a shame. On the other hand, it's not necessary to see stuff like Marvel's decent but pedestrian post-converted 3D, although if you have a 3DTV already it doesn't hurt. And 3D is really nice for animated shows like Frozen. However, 3D Blu-ray is slightly out of date. It's incapable of playing The Hobbit correctly (the standard only supports 24 fps), so I'm waiting for either a new standard of discs or HFR digital downloads to get those.

3D blu ray support! God bless America!

How about 3D games? I saw COD zombies once. It was awesome I tell ya!

I used to play Assassin's Creed in 3D on my Xbox 360. It was great, especially when climbing up to the top of the Hagia Sophia, but I'd get tired of playing quicker.

something MS should take advantage off.

I love being in the preview. DM me of you need an invite. :-)

Someone promised me an invite but I didn't get one. I always dreamed of testing out something for Xbox. What's your gamer tag if you please can send me an invite

I definitely need an invite. My GT is Cop E Ryte. What's urs?

feel free to send me an invite psugrad1999

I'd love an invitation. The Real Batman

3D! I had just stopped waiting and for a player for that!

Anybody part of the preview?

Any features in Xbox not avail in ps4

I just don't comprehend how people could think Sony would move faster with these updates. Microsoft's three screens vision depends on the One. Hell, maybe all of Microsoft as a legitimate massive consumer company does. Its also a software company. Microsoft has really outdone itself with this system since launch. I don't agree with all their choices, but its showing serious commitment.

It'd be great if we could download Xbox Video purchases to the hard drive.

I'm with you. The Xbox One is the only "screen" I've got that you can't do this.

When will people in the preview get this? Also, ive been looking forward to 3d support for a long time!! And people do use 3d especially of you have a front projector, 3d bluray on a foot screen is awesome.

Who cares about 3d... Where is the preload and preorder support?

Many people do... But as primarily a game system, you would think that they would get the preload pre purchase before the game season starts... Think destiny!

I swear I heard somewhere that preload pre-purchase was going to happen this year. I think I heard September or October time frame. Wish I could remember where I heard it at.

Disable notifications during video

This! Lol very irritating...

Excellent! Now give it NAS support as well and I'll buy one :-)

Exactly, this should have been in day one. I very disappointed in my one as a media player.

Now imagine a world where Xbox on WP gets this same level of support and development.... IT CAN BE DONE MICROSOFT! SO DO IT!!!!

Excellent additions! I've personally suggested "social medializing" the feed since the start, great to see it finally happen!

Can someone send me a preview invitation, please? Screen name is alexdresko. Thanks!

Surprised I wasn't picked for the the preview program. Is there anyone kind enough to lend an invite?? GT:nesferatu999

i would like an invite for the preview program. Thanks. Neo Frenzy

I'd also love a preview program invitation. The Real Batman +1020,+sp3

Could someone please send me a preview program invite please, my GT is my WPC username above. Cheers
Windows Central Newsletter
Get the best of Windows Central in in your inbox, every day!
Thank you for signing up to Windows Central. You will receive a verification email shortly.
There was a problem. Please refresh the page and try again.