Become a data analysis pro with this $45 bundle of courses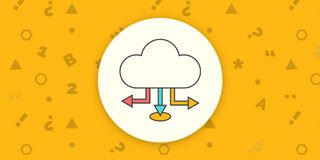 The amount of data created in any single day is absolutely staggering. In order to analyze and visualize the data, powerful tools are required; specialists with the knowledge required to use these tools are in high demand, but the training usually doesn't come cheap and is hard to find all in the same place.
Learn to use big data analysis tools for only $45
You need a bunch of courses that include training for the best data-analysis tools available today, and wouldn't it be nice if they were all bundled together in an affordable package?
Right now, Windows Central Digital Offers has the deal you're looking for. The Big Data Power Tools bundle includes eight courses and more than 39 hours of training, all for only $45. That's 91% off the regular price of $516.
These eight courses include:
Connect the Dots: Linear and Logistic Regression in Excel, Python and R
Connect the Dots: Factor Analysis in Excel, Python and R
Number-Crunching in R
Advanced Analytical Queries in Hive
Learn By Example: Qlikview
Learn By Example: Apache Storm
Learn By Example: Scala
Scalable Programming with Scala and Spark
By the end of your run through the courses in this bundle, you'll be ready to tackle data analysis from multiple angles, using multiple tools. Course availability stays open forever, so once you're in, you can take your time completing the lessons.
Become a master of data analysis with this power tools bundle, right now 91% off!
Whether you're ready to start a new career or you want to take your big-data knowledge to the next level, this bundle is an ideal way to start. Grab it soon; this deal doesn't last forever.
Windows Central Newsletter
Thank you for signing up to Windows Central. You will receive a verification email shortly.
There was a problem. Please refresh the page and try again.