Best Accessories for ASUS Zenbook 3
Pick up these top accessories to help make the most of your Zenbook 3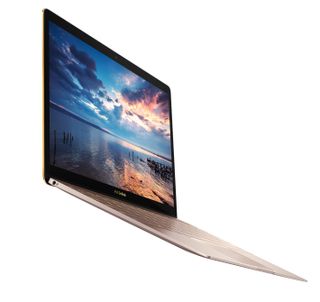 The ASUS Zenbook 3 has a lot going for it, not least its incredible good looks and portable nature. But, like all PCs it's only as good as what you can do with it, and in this case you're going to need some new accessories for sure. The solitary USB-C port is all you have to connect things to, but that doesn't mean its the end of the world.
So grab some of these and your Zenbook 3 experience will be top drawer!
Sandisk Ultra Dual Drive USB-C flash drive
Sandisk is one of the leading brands in storage solutions and wasted no time in getting behind the new USB-C standard.
There are options that are just USB-C, but this Dual Drive option gets our nod because of its regular USB-A connector on the opposite end. In a world where there will be a transition period, why not make sure you're covered in both directions?
The Dual Drive is available in sizes from 16GB up to 128GB.
See at Amazon (opens in new tab)
Aukey USB-C to USB-A adapter
One of the best accessories you can get is one to make your current USB accessories work with the Zenbook 3. Enter this tiny adapter from Aukey that will allow you to do just that. You get a dock in the box, but it's well worth having a few of these around.
There's nothing fancy here, it's simply a little adapter with a USB-C male connector on one end, and a USB-A connector on the other. So you can experience 'regular' USB 3.0 on the Zenbook 3.
And you even get two for about $10, which is a steal.
See at Amazon (opens in new tab)
Plugable USB-C 3.1 docking station
If you're on the go, ASUS includes a small dock in the box with the Zenbook 3 that allows you to connect to a PC monitor, but at home, something like this station from Plugable will really help you get the most from your laptop.
It sends a single USB-C connection to the Zenbook 3 with power pass-through for charging and provides you with four regular USB ports, Ethernet, HDMI, another USB-C port and a line in and out for microphones and headphones.
With this one box, you can turn your sleek Zenbook 3 into a desktop PC experience.
See at Amazon (opens in new tab)
Anker Powerline+ USB-C to USB-C cable
If you're using a smartphone that also uses the USB-C connector for its charging port, then snag one of these cables to connect it up to your Zenbook 3.
It means no using a adapter of any kind if you want to either top up your phone's battery or do some data transfer. This Powerline+ from Anker is a great option with a tough, durable construction and braided design that shouldn't tangle.
See at Amazon (opens in new tab)
Microsoft Arc Touch mouse
The Zenbook 3 has a precision trackpad, which is terrific, but sometimes you just want to use a mouse. Bluetooth is best in this case and a great companion is Microsoft's Arc Touch mouse.
It hooks up over Bluetooth 4.0 and its unusual design is because it flattens out completely, making it perfect to pop in a bag with your laptop. It's also very comfortable to use and offers a whopping 6-months of battery life.
See at Microsoft (opens in new tab)
Anker Premium USB-C hub
If you need a little more connectivity on the road than you get with the in-box adapter, and you don't need HDMI output, then one of these hubs is a great buy.
It expands your USB-A connectivity to a pair of USB 3.0 ports as well as throwing in gigabit ethernet and USB-C power pass through to charge the laptop as you work. It doesn't do as much as the Plugable desktop station, but it's an awful lot more portable.
See at Amazon (opens in new tab)
Kitchsmart USB light wand
The Zenbook 3 doesn't have a backlit keyboard so if you're a night owl, a USB light such as this wand from Kitchsmart is a good investment to illuminate things just enough so you can see what you're doing.
You'll have to plug this into an adapter first, but its dimmable design means you don't also have to be blinded when the sun goes down. A cheap, well-executed solution!
See at Amazon (opens in new tab)
Bose QuietComfort 35 headphones
These noise-cancelling headphones are backed by the Bose name — you know you're getting a durable product with industry-leading sound quality. The speakers on the Zenbook 3 are pretty good, but you can't always use them!
Choose between wired or wireless connection depending on your preference. Connecting wirelessly is easy thanks to Bluetooth, and you can even use voice commands to set things up. One battery charge will keep you listening for up to 20 wireless hours or 40 wired hours.
The headphones sit over your ear but remain comfortable for long periods of time thanks to the ample padding and lightweight construction.
Waterfield Field Muzetto laptop bag
There are cheaper laptop bags, but the Field Muzetto will last longer than all of them. It's super stylish and made of leather with enough pockets to transport your Zenbook 3 and other essential parts of your everyday carry.
Those pockets are lined with a soft, no-scratch finish, there's a dedicated zipped laptop compartment and it's available in three different sizes. When you're buying a laptop as stylish as the Zenbook 3, it deserves to be carried around in a high-quality bag.
Richard Devine is an Editor at Windows Central. A former Project Manager and long-term tech addict, he joined Mobile Nations in 2011 and has been found on Android Central and iMore as well as Windows Central. Currently you'll find him covering all manner of PC hardware and gaming, and you can follow him on Twitter and Instagram.
The best way to get most out of it is not to buy a crap device that has just one port. What the hell was Asus thinking.

This may be true, but it how things are going. I think this thing looks amazing but I'll wait for Surface Pro 5 and hope it has thunderbolt / USB-C / whatever that mess of a connector can support.

It looks good, but with a PC its all about the function before the design. If it can't do what you need without the hassle of endless adaptors, then it does not matter how good it looks.

Adapters are the transition. Eventually, USB-C will become a single port for everything directly... Need to plug in a monitor? USB-C. Memory sticks? Same port. Audio? Same port. External GPU? Same port. It's a great idea as eventually it'll reduce the complexity of plugging stuff in, but I agree with you that ASUS should've kept at least one type-a port as well during these early days where the transition will take time

Eventually, in few years. But yeah

You would still need countless adaptors, if you wanted to plug more then one thing at a time into it; so you still got the same problem. Bottom line is one port is just a stupid idea on any PC.

USB-C isn't the problem, it's having only one USB-C port on the laptop that's the problem. Apple did the same thing with the Macbook and it's the same problem. If you want to use one of the cheaper adapter to plug in a device, you can't charge your laptop. Not without buying a $50 accessory, and while those prices will probably go down eventually, it makes no sense to pay extra and have to carry a bigger adapter like that because of bad design. If they had multiple USB-C ports (or even better, Thunderbolt 3 ports), you could at least plug more than one device in. This transition makes no sense. By the time the market is full of devices with USB-C ports at reasonable prices this laptop would be obsolete anyway. I thought Apple made a mistake going with only USB-C/TB3 and the same is true here (and with the XPS 13 2-in-1). The HP Spectre x360 has 2 USB-C ports (one of which is a TB3 port) and a USB 3 Type A port. That design solves both problems and would work better (except that it's HP, so might be crap build quality)

Even the MacBok Pro has 4 USB C ports. I think Asus was just copying Apple's MacBook without thinking - even two USB C ports would have been good.

Trying to follow apple in cutting user functionality for thinness. The wrong direction to go imo.

I've seen this device in real... It's way to small ! 13.3 was nice, even if I personnally prefer 14 inches for a laptop, but 12.5... It's ridiculous !

It really depends on the device. My wife has a dell inspiron 11 3000 2 in 1. Its small but it's totally useable and comfortable. We had surface 3's before that, and they felt tiny, the keyboard was way to flexy, and just not a good device to work on, as a laptop replacement. My new dell inspiron 13.3" is close to the same size as my acer timeline 14, I guess Dell added more bezel to add to the 2 in 1 user experience. It is the perfect size. Keyboard is awesome, screen is very nice....even with the lower spec processor, once I max the ram and add a big SSD, this will be very fast compared to other machines I have used recently, including my MacBook. Touchscreen is KILLER. I also have many ports on the side of my device. A trade off (favorable) for thinness.
Windows Central Newsletter
Get the best of Windows Central in in your inbox, every day!
Thank you for signing up to Windows Central. You will receive a verification email shortly.
There was a problem. Please refresh the page and try again.