Best AMD Radeon RX 6700 XT Graphics Cards 2021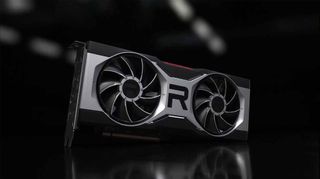 (Image credit: AMD)
The AMD Radeon RX 6000 graphics cards (GPU) series recently got a new addition to it — the AMD Radeon RX 6700 XT. This midrange Radeon family aims to deliver a solid 1440p gaming performance and take on the NVIDIA RTX 3060 Ti. The RX 6700 XT however, also suffers from the same stocking and pricing issues that even the best graphics card in the market is facing right now, but if you're planning on getting one, here are the best RX 6700 XT GPUs out there.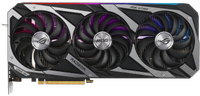 Triple-fan beast

ASUS ROG Strix usually has some of the best AIB variants of GPUs, and that's also the case with the RX 6700 XT. It has a triple-fan design and comes with an OC mode that pushes the Game clock to 2,568 MHz and the Boost clock to 2,622 MHz. It's a big card, with a 2.9-slot design, but it comes with a reinforced frame to avoid bending. The downside is that you'll have to shell out a lot more than the base price for the RX 6700 XT.
Reference for reference

This one is the Reference edition of the RX 6700 XT being sold by XFX. It comes with the base specs as defined by AMD for the reference model, with a Game frequency at 2,424 MHz and a Boost frequency of 2,581 MHz. It is the cheapest RX 6700 XT card you can buy, coming in at the starting price.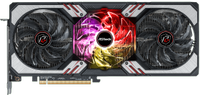 ASRock RX 6700 XT Phantom Gaming D

RGB galore

ASRock RX 6700 XT Phantom Gaming D is a solid variant of the RX 6700 XT. It also comes with a triple-fan design and promises silent cooling. ASRock has tuned the Game clock to go up to 2,548 MHz, and the Boost clock up to 2,622 MHz. This card also has a reinforced metal frame, and a metal backplate, and comes with an LED on/off switch, and an ARGB pin-header for some extra RGB.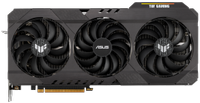 Rugged metal

ASUS TUF is the company's branding for its durable lineup of products, and the RX 6700 XT is no exception. Coming with an all-aluminum shroud, as well as a reinforced frame and metal backplate, this lean-looking variant is built to last. Coming to the clocks, we have a Game clock going up to 2,534 MHz, and a Boost clock that goes to 2,622 MHz.

XFX Speedster MERC319 RX 6700 XT

Low-key looker

The XFX Speedster MERC319 RX 6700 XT comes with a black-and-white design that makes it look quite muted in comparison to the other cards on this list. It also comes with a triple-fan design and boasts a Game clock of 2,548 MHz and a Boost clock that can go up to 2,622 MHz.
Buying a GPU in times of silicon shortage
Why you can trust Windows Central Our expert reviewers spend hours testing and comparing products and services so you can choose the best for you. Find out more about how we test.
The global GPU shortage is currently ongoing in full swing, so the chances of you getting a GPU at a reasonable price are quite low. We recommend playing the waiting game if you want to buy an AMD Radeon RX 6000 GPUs. Additionally, since the pricing issues take away from the value proposition of the RX 6700 XT, you might want to consider buying a different AMD GPU. Check out our guide on which AMD RX 6000 GPU you should buy.
When it comes to the RX 6700 XT, ASUS ROG Strix RX 6700 XT is the way to go. It's a little on the expensive side, but you get the most you can from this GPU. It comes with ASUS' reliability, too, so you can be sure about your purchase. However, if you don't want to blow that much cash on the RX 6700 XT, you can choose the XFX RX 6700 XT reference edition instead. It comes at the base price of the card, and brings in the best price-to-performance punch among all variants.
Alternatively, if you're considering going for an NVIDIA card, you might want to take a look at the NVIDIA GeForce RTX 3060 Ti. In our review of the same, we called it an excellent 1080p and 1440p value GPU, and it is a great alternative to the RX 6700 XT. Just make sure you don't overpay. Happy gaming!
Get the Windows Central Newsletter
All the latest news, reviews, and guides for Windows and Xbox diehards.