Best Flight Games for Oculus Rift S in 2020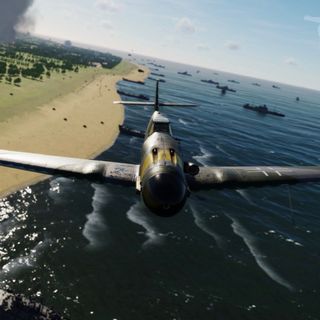 (Image credit: Eagle Dynamics SA)
Flight VR games, whether immersive simulations or action-packed arcade experiences, need powerful graphical fidelity to produce a fast-paced, nausea-free experience. Thankfully, the Rift S sports powerful lenses and packed pixel density, making it an excellent platform to step into the cockpit for hours on end. Soar from your living room 10,000 feet up or even into space with any of these Rift S-compatible games.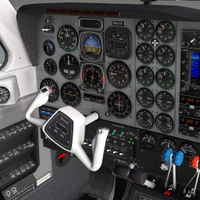 Featured Favorite

This long-running Microsoft Flight Simulator rival caters to plane fanatics with true-to-life 3D cockpits you can fully control with Oculus Touch haptic feedback. Novices can skip the pilot training and simply enjoy navigating through the realistic simmed weather to see world landmarks generated via real-time mapping, before landing (or crashing) at your destination. This game truly gives you a roadmap for learning to fly a modern plane, beyond just tilting a HOTAS joystick.
If we're making some suggestions
Why you can trust Windows Central Our expert reviewers spend hours testing and comparing products and services so you can choose the best for you. Find out more about how we test.
Flight VR games are designed with specific audiences in mind, from hardcore would-be pilots to Rogue Squadron fans that enjoy loud (scientifically implausible) space explosions. With that in mind, we highly recommend X-Plane 11 as an incredibly immersive, yet challenging pilot simulator, while also stressing that it's not for younger or time-strapped gamers with no patience for mastering complicated controls.
On the opposite end, RUSH just lets you dive straight into the sensation of dangerous flying by moving your hands or tilting your head, and is more likely something your friends could enjoy easily at a party.
Or, if you're looking for a more complete but less technical experience, you undoubtedly get the most varied and compelling gameplay from Elite Dangerous. Several games on this list give you an "Oh my god, I'm in space" sense of wonder. However, Elite lets you do more than look. You can actually have a major impact on the worlds around you inside an arcade-style cockpit that will let you naturally dive into the action for hours at a time.
Get the Windows Central Newsletter
All the latest news, reviews, and guides for Windows and Xbox diehards.
Senior Editor, Android Central
Michael is the Senior Editor of VR and fitness tech at sister-site Android Central, but happily lends his help to the Windows Central team for games coverage.