Best Graphics Card for Escape From Tarkov 2022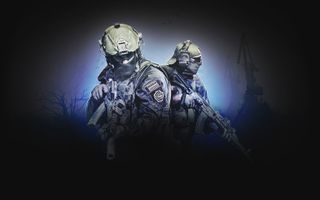 (Image credit: Battlestate Games)
Escape From Tarkov is a popular multiplayer first-person shooter RPG. It's quite graphically demanding and being in beta, still being optimized to make the best use of PC hardware. To play the game well, you will need the best graphics card to handle the game at your monitor's resolution. Here are our picks for the best GPUs for playing Escape from Tarkov.
Note: NVIDIA RTX 30 Series GPUs and AMD RX 6000 Series GPUs are in very limited supply as of now and constantly going out of stock.
Buying the perfect GPU for your setup
Why you can trust Windows Central Our expert reviewers spend hours testing and comparing products and services so you can choose the best for you. Find out more about how we test.
Think about which GPU would be the best fit for your monitor and the rest of your PC hardware. Make sure your current hardware is powerful enough to handle the GPU and that the CPU and the Power Supply Unit (PSU) won't limit the new GPU.
If you have the right setup, the NVIDIA GeForce RTX 3090 (opens in new tab) will serve you well. It is NVIDIA's most powerful offering in the RTX 30 series, and will comfortably let you play Escape from Tarkov at 4K, at around 144 FPS. On the AMD side of things, the XFX Speedster MERC 319 AMD Radeon RX 6900 XT Ultra 16 GB (opens in new tab) houses the best gaming silicon AMD has ever made. It will run the game at 4K at acceptable frame rates, hovering between 60 to 144 FPS, while being lighter on the wallet. This makes it a better value proposition if you're looking to save some cash without compromising on performance too much. Given that these two are the latest GPUs on the market, you also won't need another upgrade anytime soon.
When picking between AMD and NVIDIA, check your monitor's support for FreeSync, and G-Sync. If you have a FreeSync supported monitor, you will be better off with an AMD GPU. G-Sync certified monitors will perform best with NVIDIA GPUs. NVIDIA 'G-Sync Compatible' FreeSync Monitors work with G-Sync and FreeSync, both.
Currently, there is a bit of a GPU shortage going around, especially with the RTX 30 and Radeon RX 6000 series cards. If you can afford to wait, new-generation GPU restocks should get more frequent in the coming weeks. You should be able to get the best bang for your buck in your quest to build your own PC if you keep an eagle eye on restocks, time your purchase just right, and avoid scalpers.
Windows Central Newsletter
Get the best of Windows Central in your inbox, every day!