Best Identity Theft Protection Services 2022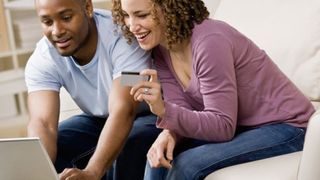 (Image credit: LifeLock)
Identity theft affects up to 60 million Americans each year. In the past identity thieves used personal information to open bank accounts, get employment, or buy big-ticket items on credit. Today thieves use stolen identities to receive medical treatment, as an alias when arrested, or to sell on the black market. Physical identities aren't the only ones at risk, either. Many people have their online identities hacked, which are then used to create phishing schemes. Identity theft protection services, like IdentityForce, watch in so many places to ensure both your physical and online identities are protected and help you recover if your identity is ever stolen.
Best Overall: IdentityForce
Why you can trust Windows Central Our expert reviewers spend hours testing and comparing products and services so you can choose the best for you. Find out more about how we test.
IdentityForce
Physical and digital ID monitoring
Reasons to buy
+
Comprehensive identity monitoring
+
Recovery assistance
+
Business and children ID protection
+
Tax theft protection
Reasons to avoid
-
Credit monitoring costs more
-
Support costs extra
-
Expensive
IdentityForce has eyes on so many places it is really tough for thieves to make off with your identity too easily. It monitors financial institutions for any possible fraudulently opened credit or bank accounts. It checks medical and criminal records, including sex offender lists, in case your name is being used as an alias. IdentityForce is also one of the few services that watch for tax theft, which is when a thief uses your identity to collect your tax rebates or return. It also checks the black market in case your identity is being sold. IdentityForce monitors your online identity, too, to ensure your email is being used mischievously, social media accounts aren't hacked or cloned, or your username is being used to spam or for trolling.
You can also use IdentityForce to monitor your children's identities and it has several options for monitoring business data, including employee identities. If you are a paying member of IdentityForce and your identity is ever compromised, you will receive a lot of help to shut down the thieves and restore your credit. IdentityForce will contact agencies on your behalf, and those that you need to contact directly, IdentityForce will help you fill out forms, ask the right questions, and submit everything on time.
IdentityForce doesn't monitor credit unless you pay for this extra service. IdentiyForce is already pricey compared to other identity protection services, mainly because of its guarantees, the extent of its help, and monitoring services.
Best Value: Identity Guard
Identity Guard
Monitoring for less
Reasons to buy
+
Good value
+
Recovery assistance
+
$1 million insurance
+
Mobile alerts
+
Credit monitoring
Reasons to avoid
-
Full-year subscription is required
-
Credit monitoring costs extra
-
Still have to do some work yourself
Identity Guard isn't as expensive as other identity theft monitoring services. You and your family are assigned a caseworker that will be focused on you and your protection needs throughout the length of your subscription. As part of its service, you are given a risk score that tells you where you can fill in gaps to help further protect your identity. These include stronger passwords to online accounts and unsubscribing to junk mail. Identity Guard will also help you opt-out of automatic credit inquiries and will send alerts to your phone if something is amiss.
This monitoring service keeps tabs of your physical and digital identities and lets you know if anything suspicious is going on. These include new accounts opened, or if your identity shows up in criminal records. You can get credit monitoring through Identity Guard, too, but this does cost extra. Also, unlike other ID theft protection services that have a month-to-month option, Identity Guard locks you into a full year of its monitoring service with no way to get out of it until your subscription expires.
There is a recovery assistance program if your identity is tampered with during your subscription to Identity Guard. It has a $1 million insurance policy that will be used to restore your identity. You have to do a lot of the leg work yourself, but the Identity Guard will give you some assistance, especially with obtaining any forms you need to submit.
Best for Families: ID Watchdog
ID Watchdog
Protection for the whole family
Reasons to buy
+
Monitors children's identities
+
Helps if your wallet is lost
+
Sends mobile alerts of changes
Reasons to avoid
-
Only monitors two credit bureaus
-
Doesn't watch for medical fraud
Children are some of the most vulnerable when it comes to identity theft because it's easy to snatch a minor's identity and get away with it until they turn 18. Then they'll start to open bank accounts and apply for loans — even student loans — and discover someone has already done it all. ID Watchdog has a great family monitoring plan that will protect even your young one's identity in case they are used or sold.
ID Watchdog keeps an eye on financial records and the dark web for any fraudulent activity. It checks sex offender registries and jail records in case your identity is being used as an alias. As soon as suspicious activity is found, ID Watchdog will send an alert to your phone and help you freeze your credit so your record and score aren't affected negatively. If you lose your wallet or purse, ID Watchdog will help you contact banks, credit card companies, and other organizations to shut down accounts before identity thieves can tap into them.
This monitoring service doesn't check medical records in case someone is using your insurance or identity to obtain medical care and stick you with the bill. Also, while it does have credit monitoring available, it only looks at TransUnion and Equifax.
Best With Antivirus: LifeLock with Norton
LifeLock with Norton
Identity and malware protection
Reasons to buy
+
Excellent monitoring service
+
Recovery service
+
Spots phishing schemes well
+
Includes malware protection through Norton
Reasons to avoid
-
Expensive
-
Costs more for credit bureau monitoring
LifeLock has partnered with Norton to bring you both identity theft monitoring and antivirus protection. LifeLock is very in-depth when it comes to monitoring your identity. It looks in so many places to find anyone who is buying or selling your personal information. It checks tax records, medical records, and criminal records for fraudulent activity. It will notify you if a new account has been opened using your name. And it keeps an eye on your digital identity in case social media accounts or email addresses are hacked or cloned.
Coupled with Norton, LifeLock is also good at spotting phishing schemes. These are carefully crafted email or online messages that look like legitimate offers but are really clever ways to trick you into providing personal information including usernames and passwords, account information, or your social security number. The vast majority of these schemes will be blocked so you won't ever have the chance to see them. You do have to pay extra if you want credit report monitoring, and even more if you want LifeLock to monitor all three credit reporting agencies.
On the Norton side, you will get comprehensive malware protection. Norton is great at stopping most threats from infecting your devices, including ransomware. Using the browser extensions, Norton will block or tag malicious websites that are known to have malicious links and files saved on them. However, having used Norton in the past, and testing it frequently throughout the year, it does tend to create lag on the device it's installed on. While most packages come with Norton and LifeLock bundled together, it is possible to purchase LifeLock separately. However, LifeLock Ultimate Plus costs more than its Select or Advantage packages that include Norton 360.
Best for Credit Monitoring: ID Freeze by myFICO
ID Freeze by myFICO
Credit monitoring and recovery services
Reasons to buy
+
Credit report and score monitoring
+
Help to improve credit rating
+
Alert of changes to credit
Reasons to avoid
-
Inconsistent notifications
-
Costs more for identity theft protection
-
Not as helpful with recovery assistance
Identity theft protection services typically don't include credit monitoring and those that do offer it at a substantially higher cost and don't do a good job since the main focus tends to be elsewhere. ID Freeze by myFICO's main service is credit monitoring. Through its mobile app, you are notified often when there is a change to your credit report or FICO score. This includes new credit inquiries, opened or closed accounts, and any late payments or negative reports.
On top of monitoring your credit, myFICO gives you tips for lowering your debt to income ratio and how to improve your overall credit score. You will see graphs that show the dips and rises of your credit scores along with information on why it changed.
myFICO does have more in-depth identity theft monitoring available, but this costs more and isn't as comprehensive as other services. Also, updates to your reports don't happen as often as we'd like to see, so it is possible you may be working with old information.
Why IdentityForce is our top pick
For the best identity theft protection, monitoring, and recovery services, IdentityForce really can't be beaten. Even though it is much more expensive compared to other ID monitoring services, IdentityForce looks in places other services miss. IdentityForce tracks your financial records to make sure your personal information isn't being used to take out a loan, purchase big-ticket items with your credit card, or open new bank accounts. It also keeps a close eye on medical records, so you're not stuck with someone else's bill, and on criminal records so your information isn't being used as someone's alias. Your digital identity will be monitored, too, and you'll be alerted if your email or social media accounts are hacked or cloned.
If your identity is ever compromised, IdentityForce has a $1 million insurance policy that is used to help you recover. It will acquire forms and speak to companies and organizations on your behalf. If you need to speak with someone from the IRS or other important agency yourself, IdentityForce will help you with a script so you don't forget to provide important information or ask the right questions. IdentityForce will also keep you on track so each step is made at the right time.
IdentityForce will monitor your children's identities, too. This is super important since children are the most vulnerable and the easiest target when it comes to identity theft. There are business packages available, too, to help keep company secrets, employee IDs, and company financial information safe.
Get the Windows Central Newsletter
All the latest news, reviews, and guides for Windows and Xbox diehards.
Nikki is a commissioned editor for Future Plc covering internet security including antivirus and VPN. With over 18 years of research and writing experience, and 11 years of testing and reviewing internet security solutions, Nikki knows how to dive deep to get the information consumers need to make better buying decisions. She is also a mom to 10 children, and personally uses many of the products she reviews to ensure the safety of her own family.