Best Windows 10 VPN service in 2022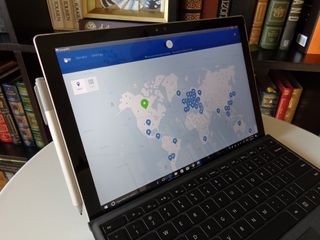 (Image credit: Windows Central)
From slim and sleek ultrabooks, to gargantuan RGB-laden gaming battlestations, Windows 10 PCs come in all manner of shapes and sizes. So, too, do even the best Windows 10 VPN services. Whether you're editing a script on a plane or unlocking some slick new skins in CS:Go, looking out for one of the best VPNs should be on your radar too.
So, what is a VPN? A VPN (or Virtual Private Network) is a tool that shrouds your internet connection in an extra layer of security and privacy. It does this by routing data sent to and from your PC through an extra set of tunnels before it reaches the destination helping to prevent any tracking or intercepting of data, particularly useful if you use public Wi-Fi a lot or deal with sensitive information.
A Windows 10 VPN can also be used for bypassing geographical restrictions on content as you can route your connection via another physical location, allowing you to stream content on your PC that might otherwise not be available in your country. Catching up with the latest content from across the pond on BBC iPlayer, for example, might not be possible in the U.S., due to geo-restrictions.
Using a Windows 10 VPN though, you can trick your PC into thinking it's actually in another location, such as the UK, removing all of those pesky restrictions. It's a grey area and one which we don't condone ourselves, but we're presenting a list of some of the best VPNs around in case it's the sort of information you're after.
How do you pick the best Windows 10 VPN?
Why you can trust Windows Central Our expert reviewers spend hours testing and comparing products and services so you can choose the best for you. Find out more about how we test.
Since the vast majority of VPN services work cross-platform these days, the best VPN for Windows 10 is probably just the best VPN period. Of course, you want the Windows app to function, but you'll spend relatively little time in there so the priority really ought to be on the quality of the service.
You probably want your VPN to have a focus on security and privacy since that's one of the main reasons for using one. Fortunately, most do — especially the ones we've listed below — so you know your personal info is being protected. If you're in doubt, it's worth checking to see if the VPN provider you're considering has a clear privacy policy when it comes to any data it keeps about you.
Price is also a key factor. As you might expect, you get what you pay for when it comes to VPNs, though you don't have to spend a fortune to get set up with one. In fact, many reputable options are available for just a few bucks a month. Plus, most offer some form of free trial or money-back guarantee so you can try them out risk-free and see how it works in reality.
We have a full list of picks further down in this guide, but our top three best VPN options right now include ExpressVPN, Surfshark, and NordVPN.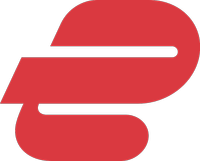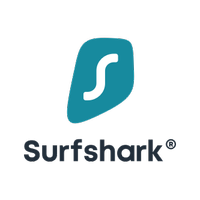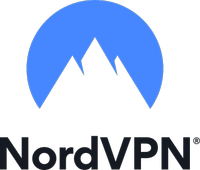 1. ExpressVPN
The best Windows 10 VPN service
Compatible with: Windows, Mac, iOS, Android, Linux, Xbox | Streaming services unblocked: Netflix, Hulu, BBC iPlayer, Amazon, YouTube | Servers: 3,000+ | Server Locations: 160 in 94 countries | Trial Period: 30 days
ExpressVPN is our number one choice for the best Windows VPN, and with good reason. For starters, it has 160 VPN locations spread across 96 different countries, with excellent server performance across the board, even in faraway locations.
Its Windows 10 VPN app itself is nicely polished and rammed with useful features such as server recommendations, different protocols, and kill switch options. Another handy bonus is the ability to control things directly from browser extensions, which further streamlines the experience.
If the server automatically changes, which can often be the case when using a VPN, you'll be none the wiser, as the connection itself won't drop. Throw in strong encryption, security protocols, and no logging of data, connection IPs, and online activities, and you've got one of the best options around, complete with 24/7 live customer support.
2. Surfshark
Best Windows 10 VPN for beginners on a budget
Compatible with: Windows, Mac, iOS, Android, Linux, Xbox | Streaming services unblocked: Netflix, Hulu, YouTube, BBC iPlayer, Amazon | Servers: 1,700+ | Server Locations: 100+ in 63 countries | Trial Period: 30 days
Surfshark offers incredible value for money, especially if you commit to more than one year of service, which drives the overall cost down significantly. Not only that, but you can use as many gadgets on its service as your hands can handle, thanks to its generous unlimited device policy.
It's easy to set up within the Windows 10 VPN app sp you'll be browsing the web anonymously in no time, with decent speeds and plenty of security options for peace of mind. That includes a choice of OpenVPN, IKEv2, and Shadowsocks security protocols, private DNS, AES-256 encryption, and a kill switch for those moments when your connection may drop.
It might lack the more complex settings that power users may be after, so if you're an experienced heavy user that likes delving into the tweaking options, you may want to look elsewhere. For most people though, this is an ideal starting service, especially when you take its 30-day money-back guarantee into consideration.
2. NordVPN
The most well-known Windows 10 VPN for security
Compatible with: Windows, Mac, iOS, Android, Linux | Streaming services unblocked: Hulu, Netflix, YouTube, iPlayer, Amazon | Servers: 5,400+ | Server Locations: 80+ in 59 countries | Trial Period: 30 days
Widely regarded as one of the best and most recognizable Windows 10 VPNs in the game, NordVPN has won users over with its incredible security options, which include passing your data through two separate VPN servers for a double dose of security.
If that wasn't enough, you also have the option to route traffic over the Tor network, in addition to KEv2/IPsec, OpenVPN, PPTP, and L2TP protocols, along with a kill switch.
While the app's UI can be a little buggy at times, the service is fast and solid, with a 30-day money-back guarantee and 24/7 support if required. The multi-year plan offers the best value for money, if you decide to continue using its services after the initial 30 days, and if you want an extra dose of anonymity and privacy, you have the option to pay via Bitcoin too, which sets it apart from most rivals.
It's also worth noting that back in 2018 one of the company's servers was compromised. After investigating it, and the confirmation from Nord, it was understood that it was a single server with limited information being obtained.
4. IPVanish VPN
Best Windows 10 VPN for feature fiends
Compatible with: Windows, Mac, iOS, Android, Linux | Streaming services unblocked: Netflix, YouTube, Hulu | Servers: 1,600+ | Server Locations: 75+ in 50 countries | Trial Period: 30 days
The aptly-named IPVanish has an excellent, polished Windows 10 VPN app that's rammed with settings and features specifically designed for PC users, with basic and advanced settings available for all levels. It's an ideal choice for P2P traffic use cases, which includes torrenting and file-sharing services.
From download speed graphs to a Quick Connect menu, a whole host of features are available in an easy-to-use manner. These are combined with strong speeds and solid security, including a kill switch, 256-bit encryption, a no-log policy, as well as a host of other protocols.
Some of the features may not be on by default which means you may have to dig around and find your feet, but with a little time, power users will soon find their comfort and feel right at home - especially if you take into account the extra languages on offer, which include Spanish, Russian and Hindi.
5. CyberGhost
Best Windows 10 VPN for flexibility
Compatible with: Mac, iOS, Windows, Android, Linux | Streaming services unblocked: Netflix, Hulu, BBC iPlayer, Amazon, YouTube | Servers: 6,700+ | Server Locations: 111 in 89 countries | Trial Period: 45 days
CyberGhost, like ExpressVPN, is able to quickly and easily connect to different servers, with numerous security protocols on offer alongside 256-AES encryption, a kill switch, ad blocker, and a beefy privacy policy.
The service offered is speedy, thanks to a decent amount of servers around the world, although certain features like the ad blocker can occasionally slow things down a little. The app itself is rammed with features, allowing more comfortable users to tinker away to their hearts' content, although VPN greenhorns should still feel comfortable too.
It doesn't offer a free trial like some of its rivals, but it does serve up a fairly generous 45-day money-back guarantee, giving you ample time to take it for a spin before laying down your hard-earned cash.
If you do go for it, we'd recommend the one-year subscription option, which works out to the cheapest amount per month.
Should I use a free Windows 10 VPN?
Free VPNs for Windows 10 and other devices do exist and some of them are quite good depending on your needs. As you might imagine, most free Windows 10 VPNs make some kind of sacrifice in order to be available to users at $0 while still being worth the company spending time developing.
Sometimes, those sacrifices defeat the object of using a VPN — such as privacy invasion and in-app advertising — in which case it's usually best to skip over those services. Other free VPN services set limits on data usage, server availability, or speeds which isn't as egregious but might make using some particular services untenable — especially if you're looking for a gaming VPN or streaming VPN.
Usually, these limited services also offer paid-for plans which you'll be incentivized into upgrading to. It's not a bad business model for you as a user since you can try out a service, its apps, and see if it works for you before committing any cash.
That being said, most paid-for VPN services offer money-back guarantees so you can use a fully-featured service for up to a month in some cases and reclaim your money if you find it's not right for your needs so there's really very little risk with going for a paid option.
What about other Windows 10 VPNs?
There are hundreds of VPN providers out there. We do our best to check out all of the most popular options and we will continue to update this list with more providers as they pass our testing. We've rounded up all the best VPN picks, along with the best free VPNs and best cheap VPNs. Not all of those picks have been vetted to work great on Windows 10, which is why you'll want to refer to the list above first before looking elsewhere.
You can also keep an eye out for VPN deals as a way to help save you some money on your new investment.
We test and review VPN services in the context of legal recreational uses. For example:
1. Accessing a service from another country (subject to the terms and conditions of that service).
2. Protecting your online security and strengthening your online privacy when abroad.
We do not support or condone the illegal or malicious use of VPN services. Consuming pirated content that is paid-for is neither endorsed nor approved by Future Publishing.
Get the Windows Central Newsletter
All the latest news, reviews, and guides for Windows and Xbox diehards.