Call of Duty Black Ops III, Evolve discounted in this week's Xbox Deals with Gold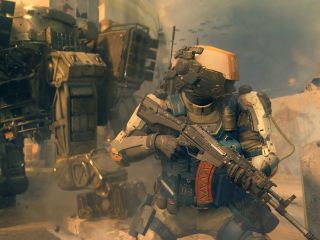 Microsoft has a bunch of games discounted this week as part of the latest Deals with Gold promotion for the Xbox One and Xbox 360, including some big price cuts on the popular shooter Call of Duty Black Ops III and the recent sci-fi shooter Evolve:
Here's what's on sale from now until Feb. 29:
Xbox One:
Xbox 360:
Source: Major Nelson
I see some really good deals on that list. Spec Ops for $6 and Metro Redux for $7.50. Sold! Thanks for the heads up John.

Metro is a really nice deal. The rest are pretty weak in XB1. I wish DBXV was sub-$20. I didn't care for Metro when I gave it a brief run before, but I might grab it for the hell of it at that price.

Metro and Saints Row bundles are absolute steals if you don't already have them....like me :/

Yeah and the SR4 bundle is cheaper than just getting Re-Elected on it's own....Probably going to get both at those prices.

I'm thinking of picking up the Long Dark. Has anyone tried that game? Is it worth it?

I have it on pc I like it, tried it on xbox and I will get it eventually. But its fun if you like survival games, I never lasted very long though.

Damn what a price drop from when escapists came out

The base Saint's Row IV is $8, but the game + DLC is $7.50? How does that work? Who would buy the regular game?

I think I saw Borderlands is in the GwG next month, so nice to be able to end up with the handsome collection, and the first game all on one console.

Bought the Saints Row bundle as soon as I saw it on Xbox One for R62.90. Love you Microsoft
Windows Central Newsletter
Get the best of Windows Central in in your inbox, every day!
Thank you for signing up to Windows Central. You will receive a verification email shortly.
There was a problem. Please refresh the page and try again.