What are your biggest complaints about Windows 10?
Microsoft and Windows 10 certainly aren't perfect. But who (or what) is?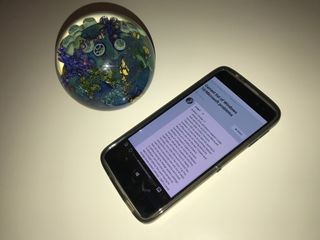 We all have personal pet peeves with our OS of choice, and there's a lively conversation going on in the Windows Central forums right now based a post from forum member craige1, entitled "Current list of Windows 10/Microsoft problems."
You can hit the link above to read the full thread, but then we want to hear from you. Do have any gripes with Windows 10, or with Microsoft, that haven't already been mentioned in the thread? Do you have any useful workarounds, or know of plans to resolve any of the issues cited?
Head over to the forum, and check out the thread. Then leave us some feedback of your own. If enough readers respond and spotlight the same problems, Microsoft just might work to resolve the issues more quickly. If nothing else, knowing other people suffer from the same annoyances you do can be strangely satisfying and reduce the sting of those pesky bugs.
Sound off in the Windows Central forums!
Windows Central Newsletter
Get the best of Windows Central in your inbox, every day!
Al Sacco is content director of Future PLC's Mobile Technology Vertical, which includes AndroidCentral.com, iMore.com and WindowsCentral.com. He is a veteran reporter, writer, reviewer and editor who has professionally covered and evaluated IT and mobile technology, and countless associated gadgets and accessories, for more than a decade. You can keep up with Al on Twitter and Instagram.
Im stuck @ build 14946 for lumia 1520

My only complaint is Bluetooth reliability,but I'm also on insider builds and I know they have been working on that.|
​Other than that, the OS is great. It always comes back to 3rd part app support...

I like these forum highlights, good way to keep the discussion going. I had a similar thread about annoying WP10 bugs, maybe for the next highlight? :) http://forums.windowscentral.com/windows-10-mobile/445098-bugs-drive-you...