Can the Microsoft Surface Pro X play Minecraft?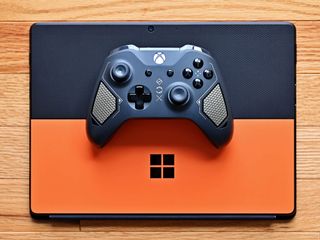 (Image credit: Windows Central)
Can the Microsoft Surface Pro X play Minecraft?
Best answer: When it comes to Minecraft: Bedrock Edition, the deceptively powerful GPU inside the Surface Pro X ensures you actually have a pretty great experience in Minecraft. However, an apparent lack of support for specific video drivers inside Qualcomm's ARM-based processors means, as of now, the Surface Pro X is a no-go for the Java Edition of Minecraft. If you're wanting to get into modding and be able to have more control over Minecraft, you're still better off getting a dedicated gaming laptop or something with a bit more oomph, like the fantastic Razer Blade 15.Slim and powerful: Surface Pro X

(opens in new tab)

($999 at Microsoft)A true gaming machine: Razer Blade 15

(opens in new tab)

($1600 at Razer)Minecraft for all: Minecraft: Bedrock Edition

(opens in new tab)

($20 at Microsoft)
Mixed results
Microsoft's Surface Pro X is an interesting computer, because it represents the first time we've seen Windows on ARM (Microsoft's effort to port Windows 10 over to more efficient mobile processors) in a truly premium computer, with a premium price tag to boot. In our Daniel Rubino's review of the Surface Pro X, which goes into all the technical details, a common thread emerges a lot: compatibility. The Surface Pro X runs best when it can natively run programs and apps on its ARM processor, but for a lot of older, legacy software it needs to use an emulator, which leads to a pretty big dip in performance. Beyond that, there are some things the Surface Pro X simply can't do right now because of its mobile processor.
With all that said, we had to ask an oh-so-important question: can the Surface Pro X play Minecraft? It turns out the answer to that question is as complicated as the PC is. On Windows 10 computers, there are two versions of Minecraft. The legacy Java Edition is the one that started it all. Also, there is the new-and-improved Bedrock Edition that offers cross-play support with Xbox One, Playstation 4, Nintendo Switch, Android, and iOS devices all in one game. For most people, the Bedrock Edition is the better choice, and for those people, the Surface Pro X delivers in spades.
Ho Young Won demonstrates the Surface Pro X gaming, including Minecraft at 7:30.
Since the Bedrock Edition runs natively on Android and iOS phones, it can do the same on the Surface Pro X. That means taking full advantage of the Surface Pro X's surprisingly monstrous GPU without a massive hit on battery life. Using a keyboard and mouse, the touch controls, or a good ole' Xbox One controller with Bluetooth, all of them work pretty well on the Surface Pro X, and all of the Bedrock Edition's paramount features like cross-play and private servers are here. With the Surface Pro X's advantages, like always-connected LTE and a super slim form factor, you can enjoy Minecraft no matter where you are.
When you talk about the legacy Minecraft: Java Edition is when things very quickly fall apart for the Surface Pro X. On the surface (that pun has never been done before,) there should be nothing stopping the Surface Pro X from playing the Java Edition. That version of Minecraft is strictly 32-bit, but through emulation and a little bit of a performance hit, there shouldn't be an issue. Except there's more to running legacy programs like Minecraft: Java Edition than just emulation.
The Surface Pro X allows you to download, install, and run the Minecraft Launcher with zero issues whatsoever. It'll even let you click play and load up the game. But the moment the game actually tries to start, the entire launcher crashes and restarts. Every. Time. This doesn't seem to be an issue with the Surface Pro X's power, or even the emulation layer, but rather an entirely different issue relating to the Qualcomm SQ1 processor inside of it. It seems that Qualcomm doesn't include support for a specific set of video drivers called OpenGL in the SQ1, and without those drivers, Minecraft: Java Edition simply won't run.
While it's possible that support for these drivers will be added in the future, that shouldn't be counted on. Like always, we recommend a product based on what it can do today, not what it might do in the future. Right now, the Surface Pro X can't do Minecraft: Java Edition.
So if you need to have the Java Edition of Minecraft to truly enjoy yourself, the Surface Pro X simply isn't the computer for you. You're much better off investing in a proper gaming PC like the Razer Blade 15. If you still need something with a focus on portability like the Surface Pro X, even something carrying full Intel or AMD processors like the Surface Pro 7 is a better choice. The Surface Pro X is fantastic for the right people, and handles Minecraft: Bedrock Edition with aplomb, but it is by no means a gaming machine.
Windows 10 on ARM
(opens in new tab)
Perfect for gaming on-the-go.

The Surface Pro X does a fantastic job handling the more versatile Minecraft: Bedrock Edition that's available on most devices but fails hard when it comes to the legacy Java Edition. Besides that, it's an incredible PC for the right person.
For real gaming power
(opens in new tab)
For all your gaming needs, including Minecraft.

If you're looking for a real gaming PC that you can pack up and easily take with you, the 2019 Razer Blade 15 is the best option available right now.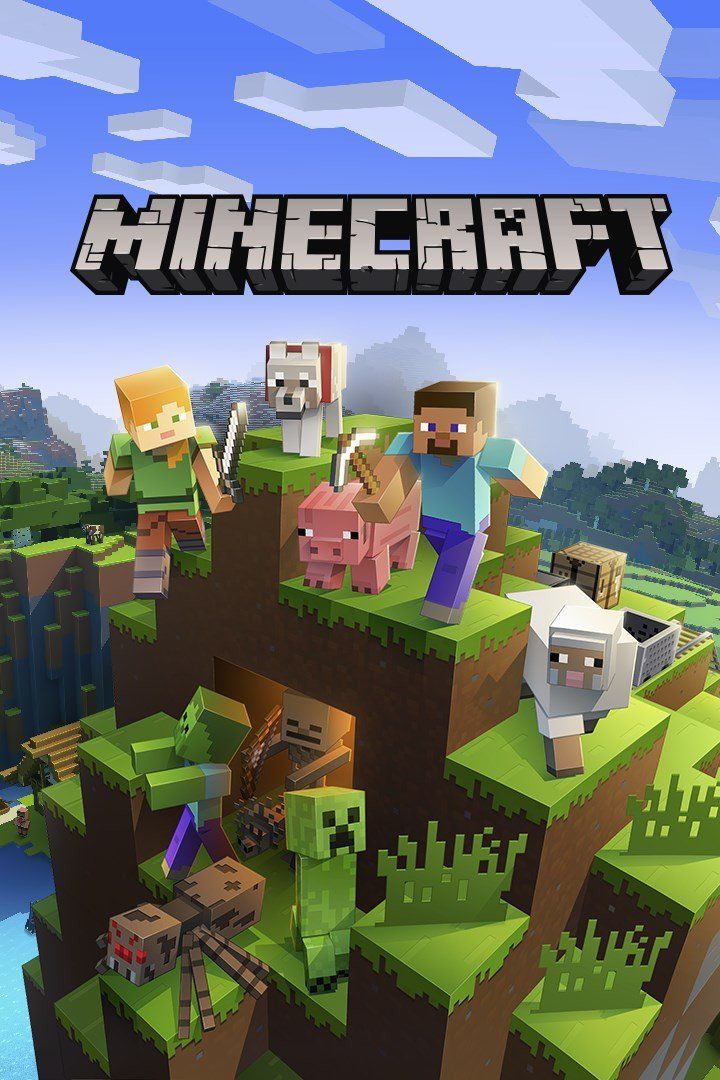 Available everywhere
(opens in new tab)
A game you can play anywhere with anyone.

The only thing that could make Minecraft even better is if you could play it in more places. Wait, you can? That's right, because Minecraft is available on almost every platform imaginable, including Xbox, Windows 10, Playstation 4, Nintendo Switch, Android, and iOS. Get it everywhere, play it anywhere.
Zachary Boddy (They / Them) is a Staff Writer primarily focused on covering the latest news, the best Xbox and PC games, and the most interesting hardware. They have been gaming and writing for most of their life, and have been with Windows Central and its sister sites since 2019. While originally brought on to write about all things Minecraft, Zachary has since expanded to write about practically everything that Windows Central covers. You can find Zachary on Twitter @BoddyZachary.