All Resident Evil 2 (2019) screenshots
Resident Evil 2 has never looked better.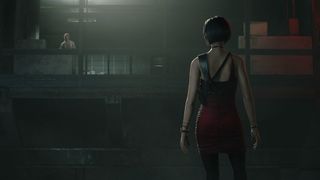 Recently, Capcom revealed new screenshots from the Resident Evil 2 remake launching on Xbox One and other platforms on January 25, 2019. While the screenshots showcase the dark corridors and gory battles, many of the images feature the return of Ada Wong and some other important characters. According to the developer, she's a mysterious antihero that works for the villains, but also helps Leon Kennedy. It's an unusual romance.
You can take a look at the gallery below with over two dozen captures. Resident Evil 2 has never looked better because it features photorealistic visuals. They're a marked improvement over Resident Evil 7: Biohazard as well.
Image 1 of 46