When I first saw and held the CHUWI Hi12 tablet with the keyboard attached, I wondered exactly what this brick was going to deliver.
I was immediately frustrated by the keyboard and touchpad, and by the way the tablet fit onto it. I go more in-depth about the keyboard below, but at least the tablet itself didn't disappoint.
If we compare the CHUWI to a decent meal (get it? CHUWI – chewy?), what we have here is a discount tablet that delivers a full Windows 10 experience on a sturdy aluminum platter. The keyboard as a garnish, though, didn't just go bad — it was rotten to begin with.
Let's break things down in terms of design, function, and performance, as well as a special section devoted to the attachable keyboard.
Table of Contents
Pros
Inexpensive
2K retina display
Durable build
Cons
Gets bogged down when multi-tasking
Attachable keyboard is garbage
Long charging time
Design
The tablet, upon first inspection, looks great. The body is made from a single piece of aluminum that comes in either gold or gray (our gray model has a slight purple hue to it), its edges rounded off nicely for a comfortable feel even when a corner rests in your palm.
As far as buttons go, there are only two on the top side (when attached to the keyboard) of the tablet: volume and power. The rear-facing camera is unobtrusive, creating nothing but a small ridge also near the top side of the tablet, resulting in an overall streamlined package.
The front of the tablet has a large bezel surrounding the 12.2-inch screen, but I didn't mind a little bit of extra room for my thumbs when walking around and watching something on the tablet. The back, streamlined as it is, can be pretty slippery.
When you have the tablet sitting on your lap, you might notice a bit of the bottom of the screen disappears from view — the screen is set pretty deeply into the body, resulting in the bezel cutting off your angle of view. I'll admit I was confused the first time I noticed this. Why had my browser crashed? Where did my File Explorer go? It's not a big deal; just something to know when you're using it — the screen might have decent resolution, but it's not laminated to the front glass.
This thing is a big tablet. It's a solid tablet. There's essentially no flex to it, and short drops showed no wear whatsoever. Just don't drop it on your toes — it weighs about 1.8 pounds without the attached keyboard and about twice that with the keyboard attached.
Function
Using the CHUWI Hi12 for my daily workload was impossible because of the useless keyboard and touchpad — I type a lot. Using the CHUWI Hi12 for watching videos and reading articles, however, was great.
The 12.2-inch IPS touchscreen responds to touch quite well most of the time, but I did find once in a while that I couldn't tap a different browser tab near the top of the screen. Switching between tablet and laptop mode was the solution, but the extra steps were annoying when I was in the middle of things. Multi-touch gestures, however, are easily recognized, and I had no problem zooming and showing the desktop when needed.
Sitting in the backyard reading articles was no problem, even when it was a clear, sunny day. CHUWI's website boasts that the Hi12 has a 400-lumen brightness, and tweaking settings in the Intel Graphics menu brought the brightness up higher than possible in the standard Display menu, to the point that it was almost painful to look at when back inside.
Colors are vivid, lines are sharp, and the 2160x1440 resolution seems to fit quite well within the 12.2-inch border. The 3:2 ratio offers a ton of room, enough that if you want to put two windows next to each other you can, which would be great for multitasking projects. My one complaint about the display? Glare can be a bit much if you don't have the brightness cranked up.
The 5MP rear-facing camera and the 2MP front-facing camera are both what can be expected from a tablet at this price. Close-up photos are a bit blurry, and the front-facing camera is especially susceptible to taking dark photos — you're going to want to have a lot of light wherever you Skype.
Not much jumped out about the speakers, other than the fact that you can set the tablet down and listen from across the room to, say, talk radio. Music; not so much. Bass is non-existent, and you'll be clamoring for external speakers or headphones before long.
Who said ports? The Hi12 has single ports for USB 2.0, an USB 3.0 port, micro-USB, mini-HDMI, a 3.5mm headphone jack, and a microSD card slot. If you can stand keeping the keyboard attached to the tablet, you'll gain an extra two USB 2.0 ports. For your wireless needs it sports Wi-Fi 802.11ac as well as Bluetooth 4.0.
I'd like to note that keeping the tablet plugged into the included micro-USB charger was a challenge. If I set the tablet down and walked away it seemed to stay plugged in, but if I used the tablet at all while charging, it consistently came unplugged.
Performance
Swipe to scroll horizontally
| Category | CHUWI Hi12 |
| --- | --- |
| Operating System | Windows 10 64-bit |
| Processor | Intel Atom X5-Z8300 1.44GHz |
| Graphics | Intel HD graphics |
| RAM | 4GB |
| Storage | Hynix 64GB eMMC |
CHUWI Hi12's strong point is definitely its retina display, but what it packs inside isn't too bad either.
You're getting a full Windows 10 experience here, and the Atom X5 processor keeps up with a light workload. Browsing the internet with only a few tabs open will still allow you to move files around and even have some music playing.
Having both Edge and Chrome open with multiple tabs going in each, including a video stream from Twitch, as well as a word processor using the speech capture function unsurprisingly caused the Hi12 to struggle.
The battery, which will last between seven and eight hours, depending on what you're doing, takes a long time to recharge. You should expect a couple hours of downtime to get back to 100%.
Storage in this model is set to 64GB, and much of that is taken up by Windows 10. The storage itself is an eMMC rather than an SSD, typical in budget tablets. Though it is flash storage, you'll find the eMMC operates more slowly than an SSD, so don't get too excited about fast boot-times associated with solid state storage. Still, it's better than slipping a spinning platter hard drive into this thing.
CHUWI claims the Hi12 can run games like Diablo III and League of Legends, but that's only if you set performance to low and don't mind getting about 10 frames per second. That scenario might as well be unplayable. Let's say that if you want to game you should stick to old games — think Age of Empires II or StarCraft.
The particular model I reviewed did not have this feature, but the newer Hi12's come with a dual-boot option. You can, upon starting up the tablet, choose between Windows 10 and Android 5.1. That's cool I guess, though perhaps of limited utility (and that it's Android 5.1 when we're staring down the barrel of the Android 7.0 release is disappointing).
Keyboard and touchpad
Attaching the keyboard and touchpad to the tablet is going to drastically change your Hi12 experience.
The weight of the tablet is too much for the keyboard to handle. When you're typing, the screen shakes violently, usually inducing nausea within minutes. If you don't have it balanced perfectly in the magnetic dock, it will try to tip back when you take your hands away.
Speaking of the magnetic dock… it doesn't quite work. The tablet is constantly trying to remove itself, and adjusting things makes Windows 10 think I'm trying to switch to tablet mode — a chime sounds and a prompt pops up to ask what I'm doing.
The keyboards keys are actually not terrible to press, and I can imagine typing on them for extended periods of time wouldn't be agonizing, except the spacebar broke almost immediately. Now broken, the spacebar only registers if pressed in the exact center, and it sometimes just sticks down. It's a very annoying defect and speaks to the overall quality of construction.
The touchpad is pretty much useless. Open windows will minimize, maximize, and resize, and your cursor will be placed almost randomly in your document if you're trying to type something up. I managed about five minutes before admitting defeat. It's cheaply made and works exactly like it's designed: poorly.
Summary
For the price you're paying — about $300 for the Hi12 without a keyboard included — this tablet has a great retina display. It's responsive, bright, and has good color, and the battery life gets you through most of a day.
The performance leaves something to be desired, though, and if you plan on using a tablet for gaming or anything other than a light workload, look elsewhere.
That said, this is a suitable tablet for movie watching and article reading, and you can almost imagine it sitting beside your morning cup of coffee while you catch up on news.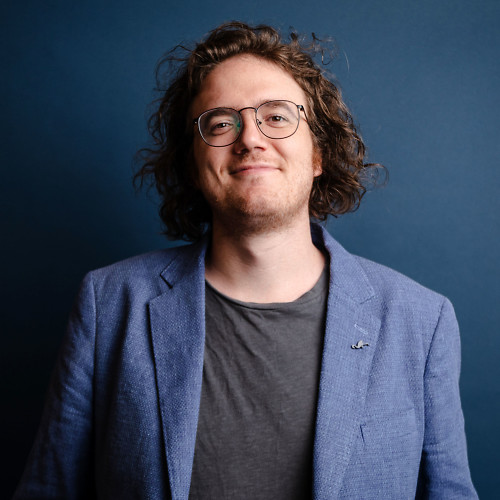 Senior Editor, Laptop Reviews
Cale Hunt is formerly a Senior Editor at Windows Central. He focuses mainly on laptop reviews, news, and accessory coverage. He's been reviewing laptops and accessories full-time since 2016, with hundreds of reviews published for Windows Central. He is an avid PC gamer and multi-platform user, and spends most of his time either tinkering with or writing about tech.