Come party with the Windows Phone Central community on Xbox Live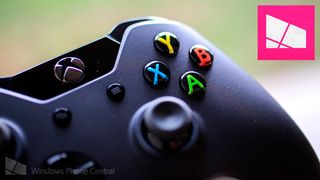 It's time to play. Today is the 22nd and by far one of the busiest days of the year for product launches if you're in the Microsoft ecosystem. We've got the Nokia Lumia 1520, Lumia 2520 and Xbox One all available today. The devices are impressive in their own categories, but we're here to talk Xbox and play with you.
The Xbox One is more than just a hardware refresh. The team in Redmond has been working equally hard at software and features for the Xbox Live part of the experience. The new friends list is pretty cool and something we'll be exploring in full depth later on. But it's worth noting a few changes about how friends work on Xbox One.
100 vs. 1000
The biggest change is the number of friends you can have on Xbox One. On the Xbox 360 you were always limited to only 100 friends. Gamers found themselves needing to delete friends in order to add more, it was an overall mediocre experience. The Xbox One ups the ante by giving you room for 1000 friends, but an unlimited number of followers.
Friends vs. Followers
We just said you can have 1000 friends, but an infinite number of followers. What's the difference? The Xbox One is a console born in a generation where social networks like Facebook, Twitter, and Instagram reign supreme. Xbox Live is stealing a few tricks from those places to stay relevant in a world where sharing rules.
Right now you can follow anyone you want on Xbox Live with the Xbox One, no questions asked. When you do that you'll get access to things they make public. Things like game clips, recent activity and achievements can be viewed of those you follow.
So how do you become friends? When a person you're following follows you back (or vice versa) you become friends. This unlocks more a more intimate relationship between the two of you. They become your friend and you're limited to 1000 of them on the Xbox One. You'll see things like what achievements they earn in real-time, when they're online, and more.
Windows Phone Central on Xbox Live
We're just scratching the surface of what's possible with our shiny new Xbox One. In the meantime, let's become friends. Below you'll find your favorite Windows Phone Central team members and their Gamertags.
Daniel Rubino – "Malatesta77"
Sam Sabri – "GeneralSham"
Rich Edmonds – "RichEdmonds"
Paul Acevedo –"EastX"
Michael Archambault –"Marcham93"
Abhishek Baxi –"baxiabhishek"
Jay Bennett –"JayTBennett"
​How do you add us? On your Windows Phone or Windows 8 device just load up the new SmartGlass for Xbox One app. Head to the friends section and search for us. You can then add us as a friend. Pretty easy right?
I can't speak for the rest of the team, but you can follow me to get in on some action in games like Ryse, Forza, Battlefield 4, and Killer Instinct. That said, we want to connect with other members of the Windows Phone Central community –you!
In the comments below list your "gamertag" and what games you'll be playing at launch and in the coming months. This way we can all connect. We'd love to party up sometime and get a few rounds of a game in. Going forward we might try and have "community" nights where we'll pick a specific game and time where we all can connect.
See you online!
My Xbox one hasn't arrived yet, but I would love to join your party when I do! :D

Then list your Gamertag and what games you'll be playing! You can also add us using the new SmartGlass for Xbox One app - available on both Windows Phone and Windows 8. Get to work! ;)

My gamertag is unstoppablekem. I'm getting ghosts, ryse, and forza. I sent all of you guys invites, but for some reason, it wouldn't let me send it to Paul. :-/

I just added him no problem. Try again?

Doesn't work. :'( Btw, I'm using the games hub, so I sent you guys friend requests, not followers.

Weren't we already friends to begin with?

No, we weren't for some reason. :'(

Darn it. Well, see if I am on your followers list and try adding me from there, k?

oldschooltmoney. Playing Forza 5, COD Ghosts and Killer Instinct.

Mrblinkme. I'm already following you, Sam. Xbox One!!!

I'll be drowing in Forza Motorsport 5 lol, GT is Bipolar Dolphin

FIFA 14 for me, had to play it though when 1520 is next to me lol
P.S. Just followed all of you guys, wpcentral on my One, awesome
Z10YkakPES if anyone interested

If you know who "Arsenic 17" is follow me!

Tbonenga - Madden, Forza, Call of Duty, Battlefield

Makes me want to upgrade from my 360 if a community like this is going to exist...

Yes, I believe it will exist. I am going to get my Xbox One in 1-2 years later because still studying right now. Doesn't have much time to play. :|

The One has a Great browser. It would come in handy for studying.

I'm in the same position myself as a student, but this comment got me rationalizing away, laughed so hard...

When my X1 comes in it will be Forza5 GT: RyanAMG I think I'll need to order another X1 for the wife. Keep the its my turn to play to a minimum.

Dude. Update your gamerpic lol

Verkunder. Games with guns, but Battlefield 4, mainly. Forza and Titanfall to follow.

Nice! I can't wait for Titanfall

UPS finally showed up at 7:35 this evening with the Xbox. No sleep tonight

Jackoftherealm, Forza 5 and ACIV.

My Gamer tag: ConqueringEagle Games: Forza and Dead rising 3

where's mark guim's gamer tag? :/

Mark and George didn't send me their GTs yet. I don't' think either one has an Xbox One just yet either. Once I get their GT's (and if they want) I'll share them / update the post!

My Xbox One gets here Monday, but my GT is Ringleader Kirt. I have Ghosts and AC4 coming with it. Anyone is welcome to follow me. I follow back :) *edit* I'll be getting NBA 2k14 and Madden 25 soon but I had to appease the wife. She hates sports but loves CoD and AC.

Hey guys my gamer tag is pass1001 and I'll be playing ryse and NBA 2k 14. Also I might pick up killer instinct. See ya on live. By the way, I'm really enjoying this tv pass through (one guide). Its a good start.

The TV trick is so cool. "Xbox, watch ESPN" is so awesome.

Yes its working way better than expected! Btw K3NXbox playing Forza cant wait for Titanfall and Halo! :)

ClassyPandaBear Don't have my Xbox One yet, but add me anyway.

ScottUSC Forza and Call of Duty

egret85 Ryse, Ghosts, Forza Xbox One arrives tomorrow thanks to amazon fail shipping.

just received tracking notification, add me if you like. I'll be the guy taking a dirt nap. alaskanjacksons

Gamertag 'Long gamer'
Now: Dead Rising 3, Assassins creed, KI, FIFA.
Coming months: Titanfall, watchdogs, Metal Gear, Project Spark, Halo... Plus lots more!
Can't wait to play with fellow Windows Phoners!

My gamer tag is RatPriest. I'll be playing Ryse and ACIV, and soon picking up copies of BF4 and DR3.

Venemasterchief and I will be playing ryse (just beat the sweet campaign!) forza, 2k14, and battlefield!

Xbox Live gamertag: AlienSix
Forza 5 and Need for Speed Rivals! Also COD: Ghosts! Look forward to playing with you all! :)

My gamer tag is BigPapaPumpXXXX. lots of racing games and FPS. Definitely Titanfall. System will be a Christmas Present to myself.

BigBossBob - Forza, Ryse. Been on my DayOneEdition all night... time for bed

My gamertag is TrojanB48. I will be playing COD. See you there

Talbot690 is the GTag and I'm shreding Forza 5 and Battlefield 4

I'll be rocking the same, my GT is Dark Pestilence hit me up. I'll get the X1 later. I've played all the battlefields, and forza's... P

PS is there any actual differences in design/ appearance or anything at all besides the day one achievement with day one consoles vs regular consoles.. I have both and can't find a single difference besides the day one marking on the controller

The D pad is chrome on the day one

Yea I get the controller but the consoles themselves are identicle

My GT is daddymassacre add me up in going to be playing Battlefield4 CoDGhost KI alot this weekend... Ohhh btw I most likely follow the peeps playing shooters back I need a squad for titanfall for sure

Gamerscore is G0MEZZ34. That's with a zero, not an o. Games are Forza, Ryse, Killer Instinct, and soon the almighty Titanfall!! Sam, don't forget you promised to race me (;

Don't forget The Hunger Games-Catching Fire was also released today, and it was great. That is what I did instead of Xbox, but unfortunately the movie had a cliffhanger(I know what happens in next movie though).

GT - Failsafe5000 For right now I'll be playing Ryse, Dead Rising 3, Killer Instinct, Assassins Creed 4, and Forza 5

GT: SleepyTheDon
Games: COD, Battlefield, FIFA & Ryse for now! Lets show the XboxLive community just how Live the "Windows Phone" community from WP Central is!

magnum80 - Forza 5, Fifa 14 and Ryse to start with but wont get my console till Monday

gt: ncxcstud
Games: Battlefield 4, Dead Rising 3, Killer Instinct, and Kinect Fitness :)

Spriggan113 Will be picking up Ryse tomorrow

I don't have an X1 yet, but feel free to add me as a friend, gamertag = HeeZy757

My gamertag is mrfusiononcar. I'll be playing Killer Instict, Lego Marvel, Call of Duty: Ghosts, Battlefield 4, Madden 25, Need for Speed Rivals, and later in the week I'll have Ryse and Dead Rising. Follow Me on XBL

How do I follow you guys from 360?

You cant follow people on Xbox 360 it's only on the Xbox one with the 1000 ppl cap.

Can I still add them on 360?

Download Xbox One Smartglass on either WP8 or Windows 8.1. You can add/follow friends with the app, and you don't need to have an Xbox One.

Hmar9333
I'll be getting my Forza and Dead Rising on! :D

I'm Zikifer, playing Forza 5 to start. So "Xbox on" will turn on my TV, but "Xbox turn off" will not turn it off. All the other TV commands seem to work (mute, unmute, volume up, volume down). Can anyone else turn off their TV using voice commands?

Not sure if I'm missing a setting but my xbox one doesn't turn on my tv or any other commands, could be my tv as well.

Have you checked the box under Settings > TV & OneGuide > Power Settings?

yeah, what cddigi said. mine was working then some how stopped. i checked the settings and saw they were unchecked. i reenabled them and everything is working again.

Krayziehustler I am currently playing Killer Instinct ,nba 2k14, and DR3

GT is Kreblon, but I won't be getting my Xbox One for a few more months, unfortunately. I'll definitely be playing Titanfall and Halo 5 once they're released though. Dead Rising 3 is the only launch title I might get. Maybe Crimson Dragon. The reviews aren't great, but I loved Panzer Dragoon, so I'll at least check out the demo.

I would like to play, but Amazon has not shipped my Xbox One: Day One edition yet. :(

Check the credit card you have on file. If it hasn't shipped yet it's because they can't charge your card.

Soxpranos -- have Fifa, Ryse, Ghosts for now.

Seems like sam sabri is more excited than the wp central users

Oh no believe me, I'm just as excited, but have a very busy weekend this weekend and haven't had tonnes of time to play!

I'm getting my Xbox One in January, They won't come out till than where I live :(. So for now I'll be playing Xbox 360 / Halo 4 GT: Robinpaul1986 > Halo 4

I am The1 on XBL, I have Ryse, KI and CoD4.

Don't have an X1 yet, gonna wait a couple weeks, but I do have a 360 and my GT is gustocrm114. Don't play much online cause I am a casual gamer. Favorite game: Mass Effect. Subscribe to XBOX music. Need to see how well X! works with Directv before passing judgement. Feel free to friend me.

Sam, I don't have an Xbox One yet but will be getting one next year, can I still add you guys? Or NO Xbox 360 friends :'(

LAWLS I'll be playing Forza 5, Powerstar Golf, and Killer Instinct

Got my Xbox and I have to admit... Love at first sight

Gamertag: ripthuggery
games: forza, dead rising, ryse, battlefield, NBA 2k14

Ryse bf4 forza 5 leviathanXS

justinm517
Ryse, Forza, Fifa

Gamertag: LeGnDs NeVa DiE Hit me up to play FIFA 14 and Ghosts. Still considering a third game. Maybe Ryse?

Add me up gamer tag: Jason Basalo. Xbox WP games. maybe xbox one soon. :)

Zaphiront over here, Ryse! (still downloading ... )

FIFA 14 here gt is BenJAMIN200961

All the stores in my city are fresh out of Xbox Ones so I'll have to wait for the next batches to arrive ):
Hope you all have a fantastic time with yours though! (:
You can still add me if you want, my gamertag is: Prod1gyHero

Call of duty ghosts and Forza dustinmperez

ReconSnake. Playing Forza and killer instinct for now. More games in the next few weeks

Bad Negotiator - Ill be playing Forza 5, Fifa, considering getting Ghosts and Ryse

I'll be playing GTA V. Hey it's a great game..

"C Dawk" I'm not one the XBone yet but I added most of you but I will have it before the year is out hopefully. Rocking the 360 still. Racing, shooters, whatever I'll play anything except RPGs

My GT is Spitfire MX, I'll be playing some Forza and also BF4 (when i buy it soon)

Mystictrust. Playing Dead Rising 3 and Killer Instinct for now. And Xbox Fitness, if that counts. Might pick up Ghosts and Need for Speed Rivals soon. Followed by PvZ, Project Spark, Peggle 2, Titanfall, Watchdogs in the future.

Being in India, I can't get the Xbox One, but we can still challenge each other on WP. Can I still add you guys?

Thanks Sam, my gamer tag is BLESSINGS1988

My GT is iammalum and i will be playing FIFA 14, Forza, KI, and a bunch more of new releases. i have invested a lot in the microsoft ecosystem, so looking forward to like minded people. I love technology in general not just a single company. lets game it up!

Sweet, sent request to all WPC staff.
If anyone wants to add me my gamer tag is Dubsmachine

Xbox One is blowing my mind. Watching all the uploaded clips on a game page is very cool. Voice commands worked smoother than reviewers would lead you to believe. gt: tonyxb0x

Hypnoticboar14 will be playing heaps of forza but also picked up cod ghosts and battlefield 4

Sir Goldenballs, currently playing FIFA 14, NFS: Rivals, and waiting on Ryse, Forza and DR3 to arrive in the post on Monday morning.

Fuhrer D, a bunch of games.

JoeDizzle33 I'm playing DR3 right now and more to come later

Gamertag: juwagn FIFA 14 Ryse vor Forza 5 next

Gamertag : Milansubzero FIFA 14 BF4 FORZA 5 COD : GHOSTS

GT: Watupfoo09
I'll be playing alot of BF4 and Ghost.

Gamertag is IAmVortigaunt. Playing Ghosts now and will eventually get Titanfall and probably Watch Dogs.

Games at lauch: Forza, COD, killer instinct. Next games to purchase: DR3, NFS rivals. Gamer tag: MerlinJnr

Gamertag is BioticVolus94 :) Got Ryse and Forza. Will probably try to learn how to Killer Instinct as well. Those of you who have it; what do you think of Ryse? I am having some home network issues that are stopping me from playing on my One until early Monday. I'll follow you guys with smartglass though! See you Monday :D

Gamertag: simpkijd. I'll be on Ghosts, Ryse, and Forza

I don't have a Xbox because its not launched here but anyway here goes . As of now i only have Alphajax.
Gamer tag Sarang Date

johndandison - unoriginal, I know. Forza, Madden, maybe NBA Live

Gamertag is GeneralEcks and I'll be on Dead rising 3, AC Black Flag, Killer Instinct and Fifa

My gamertag is luckykill76 & i have forza, dr3 & KI

Gamer tag: Alfa23
Currently playing: Forza 5, Kinect Sports Preseason, Battlefield 4, Kinect Fitness (well, planning to, if I ever get enough energy to actually start)...
Really wanting to play: Ryse S-o-R, Watch_Dogs, Titanfall, Dragon Age Inquisition (somewhen?!), Project Spark...

Gamer tag is 'hodge88' already have bf4, assassins creed, ryse, fifa 14, forza 5 installed. Feel sorry for you guys having to wait so long i got it 48 hours ago

GT is Mamacita42, Ryse, Dead Rising 3, Killer Instinct, Crimson Dragon

How is Crimson Dragon? It has mixed reviews online, curious what you think.

I like it alot Sam. It takes a bit of getting use to with the gameplay style but overall its a nice game. For 20.00 its worth it :)

Gamertag is 'WriteRCastle'. I'll be playing Battlefield 4, Forza 5, Ryse, Dead Rising 3, Call of Duty: Ghosts, NBA 2K14 and Madden 25.

majohnny for Forza 5 and FIFA 14. I would love a gamenight with you guys.

Thesplitpin .gonna be spending my time with, ghosts, bf4, Ryse and AC4

Mine is "iBrams" ill be playing FIFA 14, killer instinct, cod ghosts and forza 5 :D but on monday :/ lol. Add me ;)

GT: R0NELL I'll be on Battlefield field 4.

GT: paulomalley Games: Forza, FIFA and Killer Instinct for now... Soon to add Ryse to the list...

Blackronin357
Killer instinct
COD Ghosts
Forza
Real follows real on the Xbox one!

FederalHercules here. Mostly in Forza 5 but will be starting CoD: Ghosts soon. How is Battlefield Field 4 on the XBox One?

Daytonagts - Forza 5 for now, have to share with my two boys ;)

flopsyR. Battlefield 4, COD Ghosts, Forza

I have Forza 5 at moment and will be getting Ryse, Dead Rising and BF4 within the next week to two weeks. Gamertag: TheStarstrider

GamerTag: ddizon Getting forza on monday, but currently playing NBA 2k14. The visuals are stunning compared to last gens!

My gamertag is drogbazzzz, i am on forza and ACIV. Fifa14 on the way.

Target shipped my Day One preorder late on Thursday via UPS SurePost, and now it's sitting at the UPS facility until Monday. My gamertag is IRONCLADLOU. I'll be playing BF4 and KI.

What the hell is a Come Party? No thanks, actually don't even answer that.

Really cant stand microsoft's and nokia's exclusive release method...now the rest of the world has to sit and watch you'll enjoy day one...rant!!!

LLQUICKSILVERLL rise, dead rising, bf4

I'm playing NFS: Rivals, since my Dead Rising 3 didn't arrive on time, bough it through the store, it's pretty good, maybe not as good as Most Wanted, but definitely a return to form. Anyway, anyone knows why I don't see my One's Achievements on my Windows Phone. If anyone fancy an enthusiastic gamer friend, feel free to send a friend request, my persona name on Live is the same sa in here. Have fun guys, the machine's awesome, so funny talking to "her".

Okay, I'm hoping SOMEBODY is using the Xbox One more for the other media aspects than gaming. I really couldn't care less about the gaming aspect since I'm a PC-only gamer. I want the XBox One because of the potential to integrate most of my livingroom media. So, while I was very impressed with the demonstration of the TV guide capability, my big question is for satellite users: Does it work well with Dish Network? I have the Dish DVR which, of course, has the guide in it. But does the XBox One allow me to just control the channels via it rather than the Dish box?

Can't speak for Dish, but my Directv Genie receiver works like champ.

Same. Works beautifully with direct tv. You can also still use your normal remote.

Mine is peachy001 and I may be doing a bit of Forza. Anyone know how to turn that damn vibration off? Anyway, I will be on a little, mine is going back for a repair. I am predictably pleased about that! Then hoping to get Battlefield 4.

Mate that sux what's wrong with it?

On the right hand side at the top, there is the fan and the opening. Coming out from there is the sound of a moth. Like it is stuck in a lampshade. They are picking it up. There are tons of reports on the forums of exactly the same.

http://forums.xbox.com/xbox_forums/xbox_support/xbox_one_support/f/4269/
t/1625792.aspx?PageIndex=2

Mine is silent on the home screen, as soon as it loads a game it builds. Playing FIFA it sounds almost as bad as this.

Gamertag : The Coolester
Anyone in this thread feel free to add me as well.
I'll be throwing down on some DR3, AC4, Killer Instinct, and some Need For Speed for starters!
XB14life!!!

TOGt0p5ecret forza at the mo, added you guys.

PIMPmeTRACT0R got forza cod and battlefield, with halo and mirrors edge on pre order

My Gamertag is Garneth101. I will be playing lots of games, rpgs shooters all the like. I'd love to have others to play with, so add me if you'd like :)

Wow Ms over 500,000,000$ in Xbox ones!!! Awesome

GT Blakk82 playing Dead Rising3, Ryse and Killer instinct and will more than likely pick up Forza today too

Gt: SpodBoy Nfs:rivals, crimson dragon, fifa and ahem...zoo tycoon and lego marvel (with the kids!)

Getting mine Monday. Not sure on games yet. Probably Ryse, AC4, and DR3. Gamertag Barnstormer

GT: deanzmilk I just have Deadrising 3 and... Just Dance ( its for my daughter I swear ) : D

GamerTag: Gates of Eden Playing Forza 5 and COD Ghosts.

I'm phist o matic. I'll. Be playing a little of everything early on. Look me up and game on

Fadi kun; Forza and Killer Instinct for now

http://www.moneymail.in/?sponsor=67329 ..register on dis site to earn money witout investment

Micahceous; Killer Instinct and Dead Rising 3!