Corsair is a leading PC component manufacturer, making some of the best capture cards, best gaming desktop PCs, best gaming keyboards, and much more. Corsair picked up the Elgato gaming brand a while back and has gradually integrated Elgato's products into Corsair's broader gaming ecosystem, which now includes a variety of lighting products.
Elgato focuses its products around streamers and their needs, including the Elgato Key Light, the Elgato 4K60S+ capture card, and even an Elgato Green Screen. One of the more recent RGB crazes is lighting strips, which can add mood to your setup whether you're appearing on camera, or simply want to add some ambiance to your office space. To that end, Elgato and Corsair have now released their very own light strips. But are they worth the asking price? Allow me to illuminate you.
Corsair Elgato Light Strip
Bottom line: The Elgato Light Strip provides impressive brightness, but the price and lack of features, when compared to other options on the market, make it hard to recommend.
For
Powerful lights
Strong adhesive
Against
Poor software features
Terrible integration options
Incredibly overpriced
Elgato Corsair Light Strip: Price and availability
The Corsair Elgato Light Strip is available to buy from a range of retailers including Amazon, Best Buy, and Corsair's own website. The Light Strip is available for $60 generally, but with Prime Day coming up towards the summer, you may be able to score it for less in the coming months.
Elgato Corsair Light Strip: The good stuff
Elgato is a brand that I'm quite familiar with, having reviewed many of the company's previous products. I use the Elgato Capture Cards to capture footage for game reviews, and back in the good ol' Mixer days, I used the Elgato Green Screen to hide my messy bedroom, alongside the Elgato Stream Deck for extra controls. I generally associate Elgato with quality and usability, and the Elgato Light Strip continues to meet the quality bar.
RGB strip lights are a huge trend among streamers, Tiktokers, and practically anyone who wants to add some ambiance to a home setting. There is a mountain of options on the market. I've used solutions from Govee and Teckin in the past and found them both to be adequate for providing a bit of mood lighting to my office.
Source: Windows Central
The Elgato Light Strip impresses with superior adhesive to many of its competitors, and big brightness that is luminous enough that you could even use it during daylight hours — useful for taking product photographs if you're a tech blogger, for example.
Set up was relatively easy. A quick download of the Elgato Control Center app on Android, and I was paired up almost immediately. Like most smart products, 2.4 GHz WiFi is a must, so be sure to check that you have your 2.4 GHz signal activated on your router.
Source: Windows CentralThe lights are bright even during daytime hours.
The app is basic but works well enough. You can turn the lights on and off, drag your finger to choose different colors, swipe to increase or decrease brightness, and so on.
On the surface, everything about this product seems great. But, it's only when you assess the wider market that you realize that the Elgato Light Strip falls well below the mark, especially when you factor in that astronomical price point.
Elgato Corsair Light Strip: The bad stuff
Perhaps the worst thing about the Elgato Corsair Light Strip is the poor integration. Many cheaper options on the market integrate with more open services like SmartThings or Smart Life. The Elgato Corsair Light Strip has one integration, Apple's Siri, which has a minuscule global market share. If you have an Android phone, an Amazon Echo speaker, or basically any of the more popular smart home activation products, you're out of luck with this limited light strip.
The app that controls the Elgato Corsair Light Strip is incredibly limited too. There are no animation cycle options. No scene set up, no automation. It's utterly bare-bones, with the ability to turn the lights on and off and select an RGBW color.
It feels like a prototype, aimed at people who have brought into the Elgato Corsair streaming ecosystem, rather than something anyone else should buy. The thing is, even streamers shouldn't buy this. There are much cheaper options, that WILL integrate with all of your other products, including products from Corsair, due to popular open standards that govern smart home technology.
It's frustrating, given how good Elgato often is at this kind of stuff. Their Elgato Streamdeck for example has a huge array of integrations and an open platform for developers to build tools directly into the deck. This Light Strip feels like a sad imitation that is the result of no market research whatsoever.
The final nail is the amount of actual Light Strip you get. You get 78 inches of lights with this product, which for $60, is a truly stingy amount. There are options from the likes of Govee on Amazon that work just as well, have far more integrations, produce the same volume of lumens, and provide you with anywhere up to double the number of lights while costing less than half the price.
Elgato Corsair Light Strip: Competition
As noted above, the Elgato Light Strip is barely competitive in what has honestly become quite a competitive space. While the lights are among the brighter options on the market, the lack of integrations, the minimal amount of lights you get, coupled with the huge price, make this incredibly difficult to recommend. You really are just paying for the Elgato brand here, which is a bit of a sad thing to see from the company.
Any alternative options from the likes of Govee or Teckin provide more functionality for less than half the cost. You'll get more lights and more integrations, potentially at the cost of some brightness, which is one way the Elgato Light Strip does undeniably excel.
Elgato Corsair Light Strip: Should you buy it?
Honestly, nobody should buy this. The alternatives listed above are not only cheaper, but they provide you with more lights, alongside superior app and service integration. The Elgato Light Strip has superior adhesive and in some cases, higher lumens per light than some of its competitors. But the difference is by no means big enough to justify the asking price, especially when you factor in the lack of integrations with other smart home services and platforms.
You should buy this if ...
You like the Elgato brand
You shouldn't buy this if...
You want value for money
Want integrations with Alexa, IFTTT, Smart Things, or any other major platform
Skip this product if you're looking to grab something that can truly integrate with your smart home system.
This product integrates seamlessly with the Elgato Stream Deck which could be considered a boon for streamers, but the Stream Deck supports IFTTT, which means you can basically use any smart lights you want with the Stream Deck. There really is no reason to buy this over competing products, unless you are particularly fond of the Elgato brand.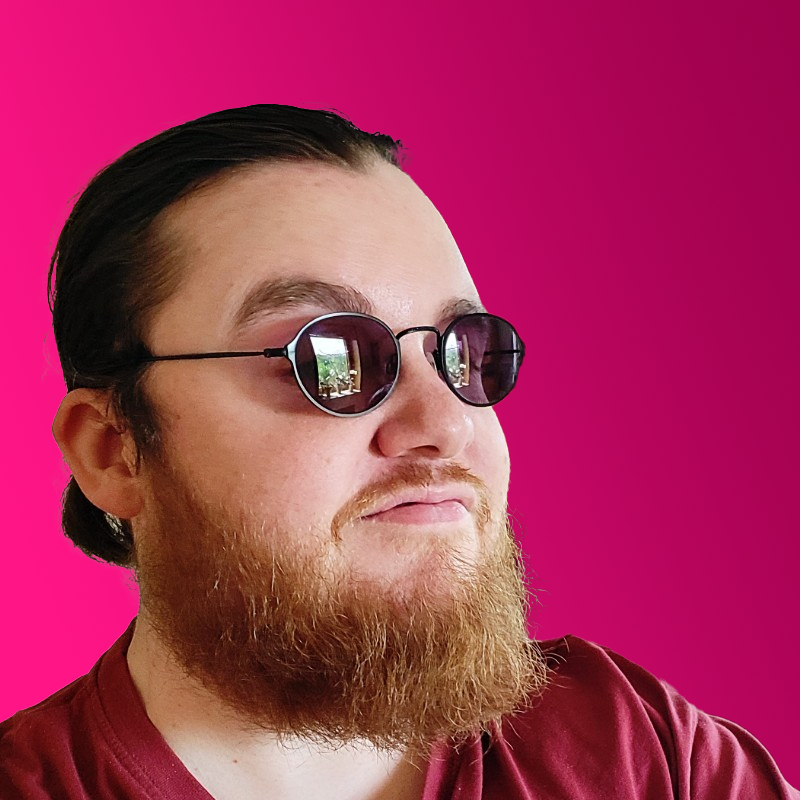 Jez Corden a Managing Editor at Windows Central, focusing primarily on all things Xbox and gaming. Jez is known for breaking exclusive news and analysis as relates to the Microsoft ecosystem while being powered by caffeine. Follow on Twitter @JezCorden and listen to his Xbox Two podcast, all about, you guessed it, Xbox!