Dead Space can scare Xbox One gamers thanks to backwards compatibility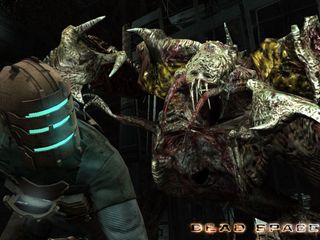 The Xbox One has added yet another Xbox 360 game to the list of titles that can be played on the console. Electronic Arts' sci-fi survival horror game Dead Space is the latest game added to the Xbox One backwards compatibility list.
The latest addition was revealed on the Major Nelson Twitter page. Dead Space was first released in 2008 and puts the player in control of a space engineer named Isaac Clarke. He goes to the mining ship USG Ishimura and encounters an alien infestation of creatures called the Necromorphs. A sequel, Dead Space 2, was released in 2011 and a third game, Dead Space 3, came out in 2013. So far, EA has not revealed any plans to continue the Dead Space series to current gen consoles so offering the original, via backwards compatibility, will have to do.
If you already own the digital copy of Dead Space and also have a Xbox One, it will show up under Ready to Install in your console's Games & Apps section.
I thought this was only for the original Dead Space. However, the wording of this article makes me wonder if the whole trilogy is BC. Posted with Windows Central for Windows 10

It's not worded to say that at all. One could figure the games will eventually be BC, but the article specifically says game singularly.

Loved Dead Space, terrific game. Article ought to mention that it is a Games With Gold title.

And it's for free with aprils games with gold...

It was too late to buy the game on Xbox 360, because I had to move to the next generation. Now I can try it out free! Posted via the Windows Central App for Android

Play it with the lights off.... Awesome.

Yeah, I like horrors! )))))) Posted via the Windows Central App for Android

I played it before on pc but hadn't completed it. Now's my chance again Posted via the Windows Central App for Android

One of the best games I've ever played, along with its sequel.
Windows Central Newsletter
Get the best of Windows Central in in your inbox, every day!
Thank you for signing up to Windows Central. You will receive a verification email shortly.
There was a problem. Please refresh the page and try again.