Dell Latitude 7280 review: A business laptop with consumer attitude
Dell's Latitude 7280 is an enterprise spinoff of the popular XPS 13. How is it different, and should businesses be interested? Read on.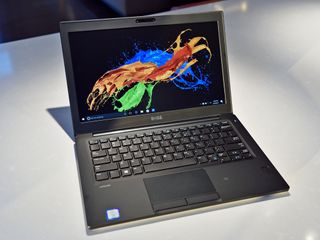 Usually, when it comes to laptops aimed at businesses – versus flashy consumer devices – I get ready to be bored. However, during the last few years, companies such as Dell and HP have begun essentially merging the best of its high-end consumer lineup with an enterprise-focused one. It's a smart move because people who work in the business world are not immune to nice-looking PCs.
The Dell Latitude 7280 is such a device. Put it up against the XPS 13, and you'd notice similarities. Nonetheless, the Latitude 7280 on the inside is very different, and it makes one heck of a productivity machine.
About this Dell Latitude 7280 review
For this review, I used a Latitude 7280 loaned by Dell with a Core i7, 256GB SSD (SATA Class 20), 8GB of RAM, and a full HD (1920 x 1080) anti-glare, non-touch display. The review unit also has the optional IR camera for Windows Hello and the included fingerprint reader. It weighs 2.82lbs (1.28kg).
It cost $1,830.00, not including tax or shipping.
Latitude 7280 tech specs
Like many of Dell's offerings, users can configure the Latitude 7280 with different components. It's not as wide-ranging as the consumer line, but there are a few choices that are well suited for people who need a laptop that can endure.
Swipe to scroll horizontally
Category
Latitude 7280
Processor
Seventh-generation (Kaby Lake)
Intel Core i3-7100U
Intel Core i5-7200U
Intel Core i7-7600U
Internal storage
M.2 Form factor
Up to 512GB SATA SSD
Up to 1TB PCIe NVMe SSD
Up to 512GB NVMe SED SSD
RAM
4GB, 8GB, or 16GB
DDR4 2133 MHz
Single Dimm slot
Display
12.5" HD (1366 x 768) Anti Glare (16:9) WLED, 200 nits, Magnesium Alloy LCD back
12.5" FHD (1920 x 1080) Anti Glare (16:9) WLED, 300 nits, magnesium alloy LCD back
12.5" FHD Touch with Corning Gorilla Glass NBT, (1920 x 1080) anti fingerprint (16:9), WLED, 300 nits, magnesium alloy LCD back
12.5" FHD Touch with Corning Gorilla Glass NBT, (1920 x 1080) anti fingerprint (16:9), WLED, 300 nits, woven carbon fiber LCD back
Graphics
Intel HD 620
Windows Hello
Fingerprint reader and optional IR camera
Ports
SD 4.0 memory card reader
DC-in 7.4 mm barrel
DisplayPort over USB Type C with optional Thunderbolt 3
2 USB 3.0 (one with PowerShare)
HDMI RJ-45
Optional SIM card slot
3 x M.2 expansion slots: 1 SSD ,1 WWAN and 1 WLAN/ WiGig
Optional smart card reader and optional fingerprint feader
Noble Wedge Lock slot
Wireless
10/100/1000 Gigabit Ethernet
Intel Dual-Band Wireless-AC 8265 Wi-Fi + BT 4.2 Wireless Card (2x2)
Other options
Battery
42WHr or 60WHr
Weight
Starting at 1.18 kg (2.61 lbs)
Colors
Black
Unfortunately, you still need to use Dell's complex web layout to pick the right version with configuration options.
For security, TPM file encryption is on all devices. There is also an option for Intel vPro support for remote device management, but that only comes with the Core i5 and Core i7 processors. Additionally, there is an optional FIPS 201 smart card reader, contactless smart card reader (NFC) with Control Vault 2TM FIPS 140-2 Level 3 certification.
Latitude 7280 design
Dell takes a lot of cues for the Latitude 7280 from its XPS 13 line but minus the frills and high-end display. The Latitude 7280 is best described as a ruggedized business laptop, and it passes MIL-SPEC-810G tests including drops from 30 inches, extreme temperatures and more.
The exterior is matte black with a soft-touch, almost rubbery feel. While clean-looking and minimal, it is prone to oil smudges, which require the occasional wipe down. Behind that exterior though is a magnesium alloy LCD back, which is part of that ruggedized design for endurance and protection.
Coming in at 2.8lbs (1.28kg), the Latitude is exceptionally light and nimble. While nearly identical to the XPS 13's footprint the build quality is more durable, and it feels less fragile. The lack of metal is welcomed here as the XPS 13's corners are prone to dents if dropped or banged.
Although the FCC information and device ID are stamped on the bottom (and not hidden) the overall aesthetic of the latitude 7280 is spotless, not flashy, and it's very professional. It's not the type of device that draws attention in a room, which is perfect for its professional audience.
Overall, I enjoy the size, portability, and feel of the Latitude 7280. Sure, it's "businessy," but that doesn't mean it's dull.
Ports, Ethernet and mobile broadband
The device is aimed at business users, so it is not surprising to see things like full HDMI and USB Type-C with Thunderbolt 3 on board. (That final feature is optional). It's even more exciting to see a full RJ-45 Ethernet jack on a 12.5" machine in 2017, for wired hotel internet connections. There are also two USB 3.0 ports, one with PowerShare, and a microSD card reader is also noteworthy (although a full SD card reader would be preferred).
Finally, there is an optional smart-card reader and a SIM slot for mobile broadband. Dell tells me that the Latitude 7280 should be approved for mobile SIM use by AT&T, Verizon and Sprint later in March, at which time the option for the modem will be offered at Dell.com.
A lack of Infinity Edge
It should not be surprising that the 7280's screen quality is below the high-end consumer XPS 13. Available in Full HD (1920 x 1080) the 7280 can go as low as HD (1366 x 768) for companies buying this in bulk and who want to save some money. The display is only 12.5", which is interesting because of the XPS 13, which is 13.3" with its Infinity Edge IGZO panel in the same frame.
Nonetheless, I like the display here. It's matte, non-touch, and anti-glare, which I prefer, but there is an option for a glossy touch Full HD variant with Corning's Gorilla Glass. Interestingly, the glossy touch version also has a woven carbon fiber lid, which classes up the 7280. Both the glossy touch display and carbon cover will tack on an extra $224.
Colors don't quite pop with heavy saturation, but the white balance seemed accurate, and I did not feel the need to color calibrate the display. It's also quite sharp and just beautiful to use, which is important for professionals who are going to be working on it constantly.
In short, this is a display I would feel very comfortable working with daily. It's well done without being flashy, and I like the feel.
Front-facing IR camera and Windows Hello
The 7280's web camera is a little, 0.9-megapixel webcam, which is below the more popular 2MP shooters on high-end consumer devices. It's OK but is nothing to get excited about. I would have thought an enterprise device would include a more capable camera for Skype Business and VoIP, but apparently not.
The colors are bland, and detail is lacking at less than 1MP, but it works, I guess.
Perhaps more exciting is seeing Dell embrace infrared (IR) capability for facial recognition. When combined with Microsoft's native Windows Hello feature in Windows 10, users can log in with their face and skip the long password.
The IR facial recognition works very well on the Latitude 7280. Recognition was quick, and it never failed. The feature is only an extra $21 when purchased with the matte, Full HD display ($77 without the camera, $98 with IR) making it an obvious choice. However, it does not seem to be an option for the touch display, which is odd, but that's likely due to the extra digitizer component taking its place.
A keyboard to love, the trackpad ... meh
The keyboard on the Latitude 7280 is one of the best Dell has created. Featuring a large 1.7 millimeters of key travel the 7280 beats out the XPS 13 and XPS 15, which only have 1.3mm. It makes a huge difference.
Keys are backlit with a three-stage mechanism: off, dim and bright. Dell also uses a number-pad-like layout invoked by the blue Function key. Business users love a dedicated keypad, and while the 7280 is much too small to accommodate one, the hybrid functionality is a nice nod.
There are also full-size arrow keys with some Page up and Page down keys adjacent. These are an odd addition, but they're welcomed.
Since the 7280 is so rugged, there is no flex in the keyboard when typing. The keys bounce back nicely, and the actuation force required is not strenuous.
If I had to point to the 7280's greatest asset, it's the keyboard. It's just a joy to use, and that is critical for this class of device.
There is less to love with the trackpad, however. Not only is it not Precision, which would be ideal, but it uses Dell's aging – and slightly goofy – custom driver setup. It's not even Synaptics. The trackpad does not click down at all, so you need to tap it for functions, but there are discrete left and right buttons near the bottom, which do feel great. The texture is on the rougher side, but overall, it's a smooth experience.
I do not hate the 7280's trackpad, and you get Windows-10 gestures such as three- and four-finger taps, swipes and sliding. But some of the settings, including the speed of the cursor, feel a bit slow to me.
Overall, the 7280's trackpad is better than average, but it is not great. The keyboard, however, is outstanding.
Optional fingerprint reader is just OK
For $35, interested companies can purchase the Latitude 7280 with smart-card, contactless-smart-card and fingerprint readers, as well as Thunderbolt 3. Those are valuable options for security reasons.
Unlike the fingerprint reader in the XPS 15 (9560) and XPS 13 (9360), the Latitude 7280's reader feel well thought out instead of a last-minute add. It is slightly recessed and contrasts nicely with the laptop's keyboard deck making it easy to find in the dark. Nonetheless, it's reliability is not quite as good, because it does not use Synaptics. Fingerprint recognition is a bit of a hit or miss requiring an occasional repositioning.
Given a choice between using the IR camera for facial recognition and the fingerprint reader, the former is more convenient and reliable.
Latitude 7280 battery life is outstanding
If the Latitude 7280's high point is its keyboard, it is closely followed by battery longevity.
Dell offers two battery sizes in 42WHr and 60WHr. It is strongly encouraged to get the larger one, which is what was used in this review.
Standby time of the Latitude 7280 is brilliant. Owners can close this laptop and put it in a bag or office corner, and then come back days later without any battery depletion. Real-world use is also fantastic, with ten to twelve hours easily gained. I went for three days before I needed to charge it.
An included 65W charger of the standard Dell barrel type is quite small and easily fits in a bag.
Overall, I'm impressed with the endurance of the Latitude 7280. There is no doubt that you can leave the AC charger home when taking this out for the day and even night.
Heat and noise
The 7280 is quite cool to the touch even with a Core i7.
The internal fan rarely comes on, unless it's under load, and even then it never gets too loud. Considering the components used by Dell, this is not surprising.
Audio is better than expected
Dell again put speakers at the front lip of the device, making them not quite "down firing" as other laptops. Considering the small size of the Latitude 7280, there is no room on the keyboard deck for two speakers.
Dell also includes Waves MaxxAudio Pro software for fine-tuning of the microphones, speakers and headphones, with a full equalizer.
I didn't have high expectations for the audio but when using the MaxxAudio and spatial formatting, music or voice was much better than expected. Volume could get quite high, and there was an appreciable richness to the speakers.
Latitude 7280 performance and benchmarks
Looking at performance, the Latitude 7280 does quite well with one weak spot found in the solid-state drive (SSD) for our version. Being a business laptop, Dell opts for a slower M.2 SATA Class 20 SSD, which is reflected in the CrystalDiskMark scores below.
Of course, the good news is that you can get the much faster PCIe NVMe SSD for an extra $90 in the 256GB range and up to 512GB to max it out. The PCIe version should compare more favorably to the XPS 13 than the SATA version tested here.
CrystalDiskMark (higher is better)
Swipe to scroll horizontally
| Device | Read | Write |
| --- | --- | --- |
| Razer Blade Pro | 2,571 MB/s | 2,467 MB/s |
| Dell XPS 15 (9560) | 2,207 MB/s | 1,628 MB/s |
| Dell XPS 13 (9360) | 1,287 MB/s | 794 MB/s |
| HP Spectre x360 15 | 1,128 MB/s | 862 MB/s |
| Surface Book | 1,018 MB/s | 967 MB/s |
| Dell Latitude 7280 | 428 MB/s | 412 MB/s |
| Dell XPS Tower SE (HDD) | 133 MB/s | 150 MB/s |
Despite the slower speeds for productivity apps such as Microsoft Office and Windows Store apps the SATA SSD felt just fine in regular usage, and it's clearly faster than a standard hard disk drive (HDD).
The Latitude 7280 is available with seventh-generation "Kaby Lake" Intel i3-7100U, i5-7200U, or i7-7600U processors, and they live up to their growing positive reputation for fast speeds, nimble power drain and low system temperatures.
Turning to the CPU, intensive Geekbench 4.0 tests that look at overall performance without GPU show the Latitude 7280 doing quite well.
Geekbench 4.0 benchmarks (higher is better)
Swipe to scroll horizontally
| Device | Single Core | Multi Core |
| --- | --- | --- |
| Dell XPS 15 (9560) Core i7 | 4,503 | 13,587 |
| Dell Latitude 7280 | 4,381 | 7,935 |
| Dell XPS 13 (9360) Core i7 | 4,120 | 7,829 |
| HP Spectre 13 Core i7 | 4,100 | 7,469 |
| Surface Book 965M | 3,977 | 7,486 |
It should be evident that the dual-core Intel i7-7600U is an accomplished processor, even slightly besting the speeds of the XPS 13 (9360) with its Core i7-7500U.
Similar to Geekbench 4 is PCMark's Home Conventional 3.0 test, which measures overall performance with an emphasis on CPU.
PCMark - Home Conventional 3.0
Swipe to scroll horizontally
| Device | Score | Comparison |
| --- | --- | --- |
| Dell XPS 15 (9560) | 3,534 | Better than 71 percent of all results |
| Dell XPS Tower SE Core i5 | 3,420 | Better than 67 percent of all results |
| Dell Latitude 7280 | 2,829 | Better than 52 percent of all results |
| HP Spectre x360 15 | 2,472 | Better than 41 percent of all results |
Again, the Latitude 7280 does quite well even edging out the HP Spectre x360 15 and outpacing most PC notebooks in that class.
For graphics, there is no discrete GPU in such a small machine. Instead, it relies on Intel HD Graphics 620 for that extra boost. Here is an OpenCL test using Geekbench 4.0.
Geekbench 4.0 OpenCL (higher is better)
Swipe to scroll horizontally
| Device | Compute Sore |
| --- | --- |
| Dell XPS 13 (9360) | 19,410 |
| Surface Book HD520 | 18,197 |
| Dell Latitude 7280 | 17,827 |
There should be little question that the Latitude 7280 is far from being a graphics powerhouse. Nevertheless, the HD 620 does well enough for a productivity machine while keeping power consumption low.
Regarding real-world feel, I have no complaints. The Latitude 7280 feels like any other zippy Ultrabook in 2017 when it comes to light and ordinary tasks. However, if I was to buy one I would opt for the faster PCIe SSD option available on Dell.com. But SATA is more than fine for business use.
Dell Latitude 7280 review bottom line
Despite being a business-focused laptop, the Dell Latitude 7280 is an outstanding offering. I'm tempted to pick one up for myself due to its smallness, mobile SIM, excellent keyboard and fantastic battery life. Dell clearly had the goal of making a device for the business user on-the-go without many compromises.
While the 12.5-inch display is on the small size, it's that compactness, combined with a 2.8lbs lightness, that makes it so compelling. It also doesn't hurt that it feels sturdy as hell.
I should note that Dell also makes a 14-inch version of the same laptop dubbed the Latitude 7480.
Having a dual-core Core i7-7600U (2.8GHz) in such a small machine with longevity is the ideal combo for businesses, and the Latitude 7280 succeeds with flying colors. Even the display, which is not wow-worthy for consumers, is perfect for working long hours.
While I don't love the trackpad or fingerprint reader, neither was a deal breaker because the rest of the Latitude's package is so convincing.
While Lenovo and HP are well known for premium business laptops, it's clear Dell is catching up quickly with lessons learned from its hit XPS design.
Pros:
Small, compact and rugged design with no flaws.
Solid display with unique options.
IR camera and fingerprint reader for Windows Hello.
Outstanding battery life.
Excellent typing experience.
Full Ethernet and optional mobile broadband.
Cons:
Can get expensive on high-end configurations.
Trackpad could benefit from Precision drivers.
Fingerprint reader is hit or miss.
Wallpaper images utilized in this review are under license from Shutterstock and agsandrew. You can purchases images from that collection here.
Get the Windows Central Newsletter
All the latest news, reviews, and guides for Windows and Xbox diehards.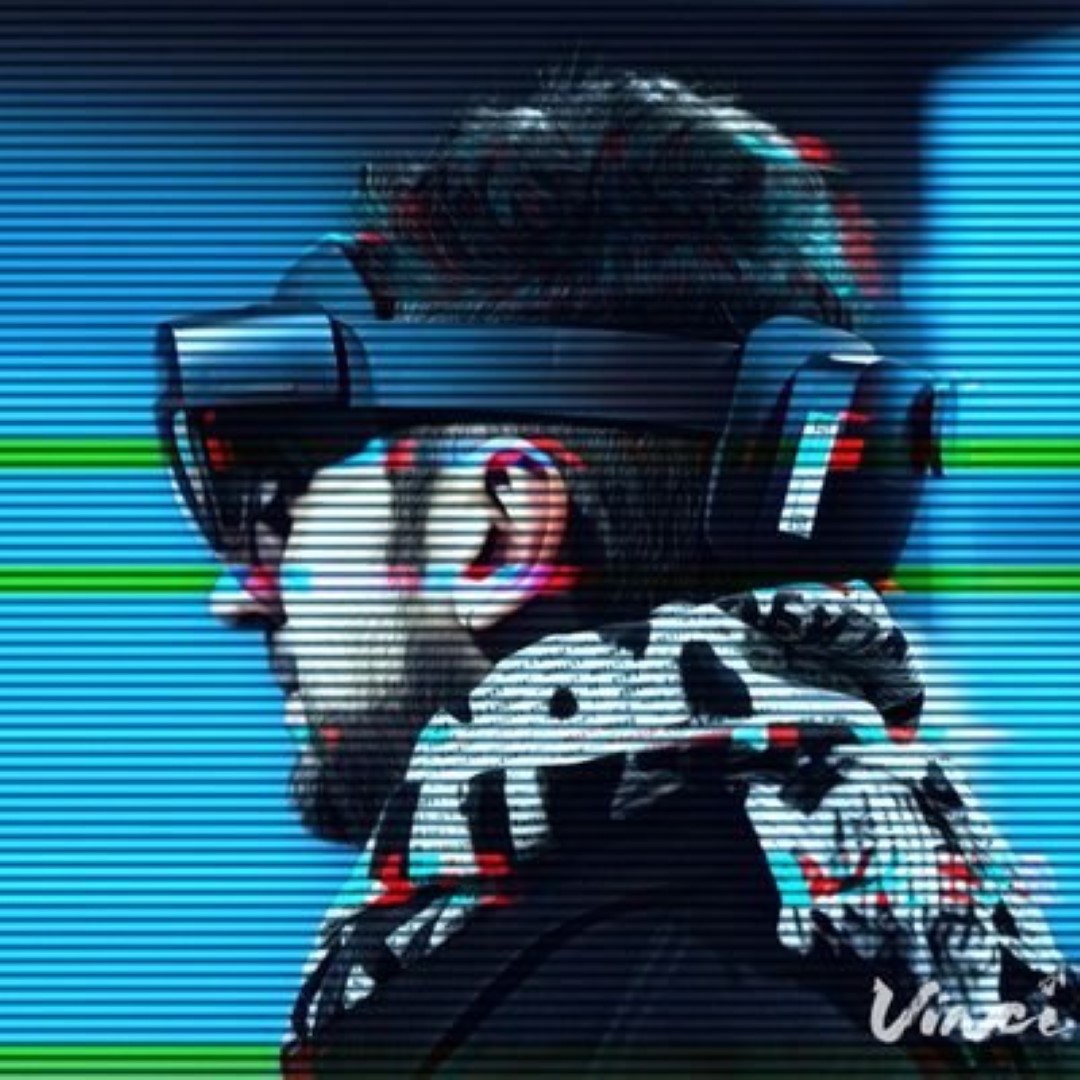 Daniel Rubino is the Editor-in-chief of Windows Central, head reviewer, podcast co-host, and analyst. He has been covering Microsoft since 2007 when this site was called WMExperts (and later Windows Phone Central). His interests include Windows, laptops, next-gen computing, and for some reason, watches. Before all this tech stuff, he worked on a Ph.D. in linguistics, watched people sleep (for medical purposes!), and ran the projectors at movie theaters because it was fun.