An in-depth look at Windows 10 on Xbox One
By Jonathan Dollison last updated
As the Windows 10 release date gets ever closer we start learning more and more about the impact it will have on Xbox One.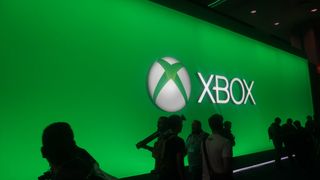 Today, Microsoft gave us an inside look at Windows 10 running on the console here at E3 2015. We learned a bit more about Cortana, Navigation, as well as snapping apps. We weren't allowed to take any photos or video, but here's what we learned.
Update: One thing I regretfully forgot to include is that I received confirmation that Cortana will not work with headsets as of right now. Microsoft did state that it is listening to feedback though. If you don't have a Kinect you can launch Cortana via the new side menu and you can type in any questions you have for her from there. Also, as of right now this update it slated to hit all consoles in the fall. That being said it could hit the preview program any time before then.
Home
Once you update your console and turn it on there's no doubt that the first thing you'll notice is the refreshed new look. But this update isn't about looks. One thing Microsoft emphasized throughout the demo is that this update's main focus is about speed and the look is just a side-effect of this.
If you look in the top left corner of the screen you'll see your avatar. Here, it will go through animations such as dancing, waving, etc. Microsoft has said that they're bringing Avatars back but didn't mention anything further than what we saw in that corner.
When navigating the dashboard you will notice that every transition is fluid and instantaneous. Although, navigation now takes place on a vertical plane instead of horizontal, you can still use trigger buttons for quick navigation actions. That means even if you're at the top of the home tab you can go straight to your pins and vice versa with the press of a button.
One thing you'll also notice on the home tab is that each highlighted game that you can hover on, all have 4 different components to them. The first shows which friends are playing that game and below that there are the options to jump straight to the Game Hub, share clips and achievements, or the headline.
The only one of these that changes from game to game is the headline. Think of the headline as the game's Twitter status. It gives developers the option to relay news directly to the players. A developer can use it to post notes for a new patch or an upcoming tournament. They can change this at any time.
Community
Instead of having everything in the friends app, Microsoft decided to flesh it out and take the social aspects of it out and give it its own tab on the dashboard. The community tab consists of what was essentially the 'feed' from the friends app and mashes it together with the trending section that was found previously on the dashboard.
When you share something on this new 'feed', the headline is no longer the forefront, with the video or screenshot being displayed as a small thumbnail. Instead, the video/screenshot is displayed as a huge wide tile with the headline being displayed on top of the tile. This gives the 'feed' a cleaner look while also driving more attention to the post.
On the side of the 'feed' is the new trending section. This section will usually begin with a video straight from Microsoft and will be followed by trending things that you will most likely be interested in. An example of these things are how many posts Fable Legends has received, how many people are playing Minecraft, or a Gaming with Devs event for Ori and the Blind Forest.
Snapping apps
Although snapping apps on the Xbox has always been awesome, something about it has always felt a little off. From the moment I started up my Day One Xbox Console, I was surprised to see the snap function on the right side. I don't have any reason as to why, but looking over to the right just felt unnatural for some reason. Well, Microsoft has responded to everyone's feedback by placing the snapped app on the left now.
One thing I also noticed while Microsoft demoed this is that the stock Xbox apps (achievements, music, video, etc.) are no longer just green. The colors I saw reminded me of the color scheme that Windows 8 uses for its stock apps.
Cortana
As we learned two days ago, Cortana will be an integral part of the Windows 10 on Xbox experience. And in my last article about the top Xbox announcements at E3 I mentioned how I was worried that Cortana would be scaled back for the Xbox One. Well, today I got my answer.
Anything Cortana can do on your Windows 10 device (mobile or PC) she will be able to do on your Xbox One. Ask Cortana the weather, it will tell you. Want to know your Daily Glance but your phone is too far away? Just ask Cortana through your Xbox.
What I do still wonder though, is that if you have appointments scheduled with Cortana, will it notify you on your Xbox if you're playing during the time the reminder goes off. Guess we'll just have to wait and find out.
Update: Microsoft has since indicated to us that Cortana won't work with a headset at launch. So at least initially you definitely will require a Kinect.
The store
With every new UI refresh Microsoft does on any of their platforms, it always seems to leave the store out of its reveals and saves it for a later date. And as most of you can guess that doesn't change here. The current store is considered by all to be disastrous. Different versions of the same game are all shown on the same page while hundreds of DLC for certain games litter the store as well.
This will be the first refresh that includes the new unified store so I'm sure it will have many changes once revealed. One can hope that everything is now categorized by indie and AAA titles. I'd, also like to see each game have its own store page with the ability to choose which version of the game you'd like to buy.
Summing up
We have so many reasons to be excited for Windows 10 to make its way onto the Xbox One. However, without a true release date we are still left in the cold a little wondering when it will come. The only thing I can suggest to those who can't wait is to immediately join the Xbox Preview Program. This way you'll always be among the first to try out the new stuff.
When you think about it, we have only seen a glimpse of how Windows 10 on Xbox helps the consoled intertwine with the rest of the ecosystem. That being said, that small glimpse has already shown a lot of promise.
So, what do you guys think? Will Microsoft deliver?
Is the Xbox preview program as risky as Windows 10 testing program? Would joining it risk destroying my Xbox?

No, definitely not. They run their own tests before they roll out the preview, thing is it's a more in depth test than the ones the Mobile or PC division rolls out. The Preview Program has never had any major problems. Of the months i been in it i only ran into 1 bug on my One but it wasn't even that serious.

In that case,I gotta look for an invite.

Yup. It's always worked well for me. I've enjoyed playing Mass Effect again now that it's on the XB1 backwards compatibility update. If you know someone in the program, they can actually send you an invite through their preview app.

has Mass Effect appeared for you? I have the digital version on my 360, and other games such as Perfect Dark and Banjo Tooie have appeared on my One, but ME has not...

Interestingly enough, I DON'T have the digital version, and Mass Effect showed up for me without having to put my disc in. Was it ever a free game on gold? I can't remember.

I need help getting into the preview program. If any one has an invite it will be much appreciated. My tag is osivette

Will u inc me to preview.. GT. : EDM Dethmachine

There has been no major issue to DATE but if there ever is one the folks in the preview program will be the ones directly affected so keep that in mind when you join.I personally like others taking the risk for me and appreciate the risk they take for me.Thanks to all you preview guys but you can sure keep it lol.

Look in the forum. Couple of us are doling them out.

I can invite anyone GT VisionaryHDx also I hate to look greedy, but I want to get something out of this so a donation to my PayPal or even for you to gameshare with me on Xbox One would be nice. Thanks

Reported on the preview forums and to xbox live for trying to sell preview invites. Enjoy the preview programme, you won't be in it much longer.

your a joke and should be banned from xbox .

Dovu have any invites left would love to join in if I got through if ya feel generous my gt is nazzz92

Thats not true , consoles have been bricked and some have had to wait a weeek for a fix patch early in the program and if it happend already it can always happen again , if you want more info there is tons in there web page and in the preview member forums if you want to get a look at how many got bricked back then , me i was lucky mine just glitched out for a day and they found a quick fix but any program that is dealing with testing software has a chance to hurt your console so saying they test it is hardley acurate and does not mean it wont wreck anything because then they would not need the program if that was true and what they test is a quick closed envirment test we are the ones testing it in a open enviorment so its very diffrent .

Not really, most of the updates have been fairly stable; I think the worst one I had was a bug that throttled the Internet to the Xbox but that got fixed rapidly.

Well the retail install bug had hampered my console since I joined 7 months ago one of the things I read online was it wasn't clearing the ram properly at the end of game sessions even after factory reset after factory reset kinda like a bios based virus

i dont really know, but from what i kept reading on internet, it works similar to how developer preview worked on phones. definetely not like TP on phone...

Huh. While I know that everyone somehow equates Entertainment = Games... what happened to the TV / Video sections? I use my XBox for that as much as I use it for games. It doesn't look like one of the left icons nor is it in the top menu/tabs. (I hope this is not the final interface).

My question too... I don't need grandma getting confused and bothering me all the time. And I'm still waiting on TV Guide show reminders...

I love my Xbox. I love Larry's shirt. Its been one big week of Xbox love. Best year for console gaming evehhhhhhhhhhh

I second this. The UI does not seem geared towards media at all.

It's not really geard towards media now. I mean it has a TV & Video tab, but it's just suggestions. And you have to go to the store anyway so putting that under the Store tab makes sense to me. Otherwise you got your pins.

Any chance you found out whether cortana will work with headsets, or is it kinect only?

The only official word so far has been from the promo video that says Kinect. Many have tried to ask the question to be met by silence. Thing is, for it to work with a headset Microsoft would need to build in some kind of switch that activates when you plug in a headset. At least, that's what I'd imagine. No-way to have always listening without Kinect, so you need some kind of override. Perhaps one for the future.

Ah I agree with this, but with firmware updates on the controller and wireless firmware on newer ones, I wouldn't see why it would need a switch, since Cortana was easily (probably difficult, but done) added to the system with Windows 10

It would make sense to have Kinect do this. There is a bunch of processing power in the device itself. To have the head unit do it when they already built (optional) functionality into its (now optional) peripheral. I bought the Sunset edition XBox because I wanted white. I was holding out to see if. White Kinect would present itself. If Cortana appears, I'll buy the black one and be done with it. I also use XBO as media and game console about equally. Cortana would definitely be nifty. That and I'd like to see how useful commanding my pet minions in Dragon Age really is! Teehee.

Without Kinect, we can type. We need a dedicated XB1 keyboard.

You can use a USB keyboard if you want. I just use Smartglass with my phone or one of my tablets.

It would be great to have a dedicated BT XB1 keyboard with XB1 navigation buttons on it. With more W10 apps coming to XB1, the need for an integrated keyboard is increased.

Let's not turn the comments into a "PLEASE INVITE ME TO THE PREVIEW PROGRAM NOW PLZ" riot, folks. If you're looking for invites head into the forums, maybe there's folks there that can help. Pre-empting what will inevitably happen.

So is Win 10 replacing the Windows part of the 3-OS system, or the whole thing? Basically, will it still be 2 OSes running on top of a hypervisor? Or Windows 10 running everything?

They haven't gotten that technical, but I would imagine it would just replace the Windows OS part.

I imagine it would replace both the Windows VM (for apps) as well as the Hyper-V hypervisor (like if you updated Windows 8 with the Hyper-V feature installed to Windows 10... the hypervisor would definitely be updated too).

E3 2105!!? The Hololens must be more revolutionary than we thought!

Umm...2105 isn't here yet man, LOL! ;)

I think I'd need to really test the new ui because right now I'm not sure. What's happening with Universal Apps on the Xbox, I thought we would hear something about it?

Universal apps will work, but developers still have to specifically publish to the XBox store, and the apps will have to go through the extra testing and certification process. For me, I'm waiting for the Insteon app to arrive on XBox. Combined with Cortana on XBox, that'll be magic!

Player246785740. Thanks :-)

Certainly rolls off the tongue, that one. ;)

When will this new update roll out to Preview members?

Well with any that they've done with say 360 its usually in August & rtm by November

Who knows maybe sometime this summer

How do I get in the Xbox preview program?

http://support.xbox.com/en-US/xbox-one/system/xbox-update-preview-faq

I seriously want to try this out.


I know this is out of the subject but I hope someone can help I hear that EA accsses is free throw E3 so is it correct if yes , How could I get the free accesse for EA ?throw this pormotion Also the backward playable Xbox 360 games throw Xbox 1,,
If I don't have xbox 360 but I want to download the gold membership games for Xbox 360 while I am only Xbox 1 gold membership is it possible? what i mean is it possible to download xbox 360 games if i dont have it ?

You have to own Xbox 360 games, whether you buy them through the Xbox 360 Store or physical copies. As for EA Access, you have to be Xbox Live Gold member and then just follow the links on the Xbox One dashboard. They'll take you through what you have to do

Ea access is free only for a week. You can find the app from the Xbox one store. You can't download 360 games on Xbox one if you are not in the preview program, but you can buy them on Xbox.com website and then they are attached to your account and can be downloaded later. Be sure to buy those free gold games for free when they are still free.

Even if you don't own a 360 or its in storage you can collect the games from the "Games with Gold" program trough Xbox.com website and then install it on the Xbox one.

If you have Xbox Live Gold, you can download the EA Access app on Xbox One and play EA Access games for the next 5 days. You don't need an Xbox 360 to get the games. You can buy Xbox 360 games (including 'free' Games with Gold games) from http://marketplace.xbox.com (or whatever it is in your region) and then you will own them. Once they are on the approved backwards compatibility list, they'll show up in your "read to install" section of the Games section of the My Games & Apps section of your Xbox One dashboard.

Once those games are added to the list of xbox 1 backwards compatible games, yes. They say they will have all the digital content (including digital versions of the games) available for every game that is backwards compatible. It's not in that state right now, obvioulsy, but eventually it will be. None of my Mass Effect 1 DLC is currently available for instance.

you can get the live gold games for 360 at xbox.com even if you dont have a 360. just sign in and go to the Games with Gold at the bottom of the page to get them there for when 360 compatibility arrives or/and you get a 360.

Am I the only one who hates snap? Cortana telling the weather is nice though. Waiting for that dedicated weather app.

You crazy. I love it, have a football game playing and have music videos snapped. Just one way I use it, it's all about options. You can change the settings to make the audio only the snapped app or the main app or a mixture of the two. Watch football and have Skype snapped....

I use it for achievements all the time, to see how close I am.

I don't like how it shrinks the game, so I don't play that way for an extended period of time. It's better than being completely taken away or have some big overlay in the middle, however.

Sounds like you need a bigger screen. :)

All just fluff. People want to get to their games and content and not worry about anything else, put that front and center and put all the other crap away.

Short of pinning every single game you own, the current way of doing that isn't exactly brilliant, right? Hidden away inside an app.

Cortana play .............. Cortana go to games...... Cortana send Richard a message...... :D

Speak for yourself. I use the Xbox One for media consumption almost as much as I use it to game.

I use the Xbox One for TV/Media as much or more than I do for gaming. Is Microsoft minimizing this, still developing this, or keeping it secret until later? Is there any information about this at all? I could imagine some cool stuff from Windows 10 on this, but right now it is no where to be found.

There'd be outrage if there was anything more than games at E3. So I imagine that will be discussed at a later date.

"navigation now takes place on a vertical plane instead of horizontal" Vertical scrolling is not as conducive as horizontal scrolling when using gesture navigation, which I use almost exclusively on my Xbox One. I'm very worried about this new UI. It looks like it's going to ruin Kinect navigation. I much prefer the current UI--especially the Pinned tiles to the left (something they needed to expand, not bury).

But what if they just do something like they have with the bumpers and have left and right gestures to go up or down instead? It's possible.

You mean that I would gesture horizontally but the screen would move vertically? That sounds counter-intuitive. I don't get why they want to go vertical. Televisions are rectangular. They're set up for landscape mode, not portrait mode. I feel like they're just trying to change stuff for the sake of making it seem "refreshed" without actually thinking about how it will negatively impact things, especially for Kinect users. Right now horizontal gesture navigation is excellent: I can zip around the Xbox One dashboard with a quick grab and flick. I find it quite fun, actually. I'm nervous about this new change.

Im guessing you've never owned a 360 during 1st gen nxe dashboard. Wasn't bad though I still liked the blade system

I never owned an Xbox 360, which means this new backwards compatibility feature is really awesome for me as I finally get a chance to play those games.

For a guy who wants more Xbox games on Windows phone, I'm very surprised you have never owned one. For a while, WP was the only place to get acheivements.

Other than a handful of times playing the original Xbox at friends' houses back in the day, my introduction to Xbox gaming started when I bought my first Windows Phone in May 2013. That experience, along with the promises of Kinect 2, led me to preorder a Day One Xbox One--the first home console I had owned since buying the Dreamcast in 1999.

Vertical scrolling is the defacto standard almost everywhere. PC screens are also rectangular and rarely used in portrait mode - but vertical scrolling reigns surpreme there... It feels more intuitive to keep scanning your eyes left-to-right over a fixed-width area, going from top-to-bottom of the screen with more content being revealed as you scroll. Horizontal scrolling feels jarring as your eyes need to jump from the bottom up to the top to start reading a new screen-width "column" of content. As a developer I find vertical scrolling is MUCH easier to contend with too as you only need to worry about the width while the height just sorts itself out. Building responsive layouts that adapt to differing screen-widths are hard enough without having to try to make the heights also line up nicely. It's easier with fixed tile sizes, but not so easy when you have content of differing heights. I've read a few studies in the past that always advised against horizontal scrolling... here's a quote from a Nielsen article I found (http://www.nngroup.com/articles/scrolling-and-scrollbars/) "We know from user testing that users hate horizontal scrolling and always comment negatively when they encounter it. Customer satisfaction is surely reason enough to avoid horizontal scrolling." I agree with that statement as I truly loathe horizontal scrolling (W8 start screen & Windows Central app, I'm looking at you!) and I'm really glad they're abandoning it. I can appreciate that it's not great for gestures, but I doubt many people will complain as they will more than likely always have a controller in their hand. I have no intention of ever owning a Kinect, so overall UI efficiency and intuitivity is more important to me that being able to conveniently wave my hands.

Those studies were about UI design for Web browsers on computers with people navigating via mice, most of which have vertical scroll wheels. This is one reason why, as you note, people didn't like Windows 8 for desktops (the vertical scroll wheel was used for horizontal scrolling, which is unintuitive). The Xbox One UI on a giant TV is very different, as both the controller (no vertical scroll bars, but bumper navigation that intuitively makes sense for horizontal navigation) and Kinect gestures are set up for horizontal scrolling. Having bundled Kinect in with Xbox One at launch, Microsoft has a responsibility to consider gesture navigation when redesigning the Xbox One UI. Just as forcing horizontal scrolling on people using vertical scroll wheels on mice in Windows 8 desktops was stupid, so is forcing vertical scrolling on Xbox One, where both controller navigation and gesture navigation are suited for horizontal scrolling.

I don't know that it's a refresh for refresh sake. It's more likely a calculated move to streamline UI between all devices using Windows 10. Based on what we've seen from W10 so far, they've taken the start screen in tablet mode and changed it to a vertical UI, rather than having people scroll horiontally to find their apps. I'm with you in that I whole-heartedly favor the horizontal navigation, as it seems to make more sense in my head when working on a screen in landscape format. But there are people out there who get paid lots of money to research these things, and I'd imagine Microsoft has paid a lot of consultants a lot of money before making the vertical navigation decision.

At the end of your article you asked "So, what do you guys think? Will Microsoft deliver?" How am I supposed to THINK while I am still DROOLING, I am not a XBOX or computer capable of multitasking. I can only do 1 thingy at a time, so, pardome me, I am still DROOLING. Windows 10 all over for all intensive puposes is going to be good across all these multiple platforms.

Anything Cortana can do on your Windows 10 device (mobile or PC) she will be able to do on your Xbox , that would be wild if it included texting. I could see me using this and texting my girlfriend while I play some xbox.

I can see the lies now. "Yeah, I'm definitely getting ready, I'll see you really soon."

I use the console for pretty much managing all my entertainment, TV, Netflix, Movies etc. and am a little disappointed that they relegated this so much it is now a few steps to get to. Hopefully there will be a way to customize the pins so they can appear in the order that works for individuals.

"Xbox, watch TV." If you don't have Kinect you are missing out.

Saying "Hey Cortana.." instead of "Xbox.." still makes me wonder if all my other devices will come to life too...

Haha, maybe. If your other devices are on that is.

Like the two Lumias and two Surfaces that are always in the living room with us...

"Hey Cortana--"
All your devices: "Bruh. Who you talking to?"

I assume we would still use the "Xbox On" command though right?

I think so. It looks lovely. I can't describe om how excited I am to get it!

Whatever happened to the transparent tiles so you can see your home wallpaper???

Is there a quick way to get to Pins (Tile Group) without scrolling down? I wish there would be a way to create multiple Tile Groups and jump to those easily.

I think they should put a pin on the left and you can open it have all your pins are in there as well as going to the bottom

Yeah, I hope they will move Pins at the left or right of Home section. This needs on Uservoice. Also TV functions seems unannounce and missing.

Yes, just press RT and you're right there!

Well it looks like I have to get use too a new UI change again.

Too soon for such a drastic UI change. We've only had the current UI for 18 months. I would have preferred a more gradual change over time. Teaching this drastically different UI to my family members will be a real chore. It doesn't look like using media remote or Kinect gestures will be easy with this new UI.

Not a fan of having the Pins at the bottom of everything (1:30)... the only reason things are pinned to home is for efficient access. If it's going to be more quicker navigating to all apps -> games -> desired game as opposed to scrolling all the way to the bottom. Then that defeats the purpose of pins doesn't it lol?
Liking how they integrated Cortana, especially how quickly you can send an invite without stopping your game play, will have to use the UX myself to decide if I prefer it or the old layout as I have reservations about the vertical scrolling (if it ends up anything like the PS4 UX, I will absolutely hate it as that UX is so damn clunky). How ever over all I'm liking what I'm seeing in terms of integration.

From the article: "Although, navigation now takes place on a vertical plane instead of horizontal, you can still use trigger buttons for quick navigation actions. That means even if you're at the top of the home tab you can go straight to your pins and vice versa with the press of a button." So it's probably going to work just like the 360 does or the current Xbox One interface where it is just one button press to get to your pins (i.e. left bumper on xbox one IIRC). The article doesn't mention which button press navigates up and down in the new gui, but presumably you can press that button (say, left trigger or something) from default home and you'll go "up" which wraps around to the pins at the bottom. So in the youtube video they only showed one direction for a quick demo, but there's more to it than that which of course they showed to press.

I use remote control majority of time with my Xbox. I hope they're not forgetting that they sell media remotes and Kinect which people use to control their Xbox. Not every family member is a hardcore gamer who uses Xbox. The controller is not a suitable input device to a lot of people. Can't use a device that powers off every few minutes to watch movies and TV. They better have good support for the remote & Kinect.

I don't understand. All the buttons on the controller are also on the remote, right? I use Logitech Harmony and that's the way it is for me.

They need to separate pins again from Home, just like from current Dashboard where pins is on the left of Home. New Dashboard is more akin to PS4 than Windows now. This is certainly a bit reactionary to PS4.

Pressing RT while on the dashboard will take you directly to pins.

I thought this UI would grow on me after a while. I am so looking forward to DX12 and Cortana, but I'd love a new take on the UI, or even just keeping the current UI on windows 10. Verticality doesn't work for me, and I think it all looks messy.

Can we turn off Cortana's voice?

Am I the only one who sees "Hey Cortana" being an issue in a windows centric household? Envisioning my Surface 3, my wife's Icon and the Xbox going off at once when someone says it. I know its trained to your voice, but I'll have multiple devices trained to my voice. First world problems, I guess.

No I will have my Xbox One, desktop, Surface pro and phone normally within ten ft of each other, chances are my wife or boy will have a device or two in there, it could be a nightmare, far better they let us call it by the machines name for each device.

I'm sitting at my computer with Kinect, and behind me is my TV with Xbox One and Kinect, while my Windows Phone is on charge. No idea what's going to happen when I yell "Hey Cortana" in Windows 10. I think Cortana's might battle themselves to the death?

Pretty sure Cortana wouldn't mistake my voice for my wife's.

I think they need implementation to detect which device is active for Cortana to passively listen. All of your devices talks to each other to check the active status. So you're currently using Xbox, only that will listen to Hey Cortana. When you grab your phone, it will be active for listening. When a laptop logged in, that too activates while others deactivates.

I just want to know about Universal Apps on xbox...

The only thing I can suggest to those who can't wait is to immediately join the Xbox Preview Program. This way you'll always be among the first to try out the new stuff.

And how do you suggest we do this? You can't very easily get in.

Easy enough as having a friend in the preview invite you. There's a huge "invite me" megathread on reddit/r/xboxone

Getting in is extremely easy considering everyone in the preview program has unlimited invites. Simply ask anyone in the preview for an invite on Xbox and you're in within a couple of days.

I'd like to hear about actual functionality beyond Cortana, really. I want to know about media control. Can we rip CDs? Will the music app run in the background? What kind of library access will we have?

Anyone else not really care about their avatar anymore since all your old rewards or purchases wont carry forward due to being low resolution assets?

Is this a Playstation 4? (it's a joke folks)

It's a new update for PS4. XD

Haha that's makes sense :D

Is it not strange that there's a battery indicator on the Xbox home page?

My hope is that they're just focused on showing the gaming aspect during E3 to appease gamers who apparently don't care about kinect, gesture controls, watching TV through their Xbox, etc. Having a prominent community and store section doesn't really help the casual user. Instead they're creating one main section for hyping games and another section for selling them to you. Great marketing. The current interface could be tweaked too, but this seems like a step backwards.

It's very busy (horizontal navigation + vertical navigation, then a second layer of vertical navigation (quick access/guide). As a result of "1" UI elements appear... unanchored (?) misaligned (?) - they seem off. Having Messaging and Notifications on the Quick Access bar is a bit redundant since presumably new messages will appear in Notifications (?) and new messages can just be started from the Friends pane (?) Looks bad for media remote (no quick jump without triggers/bumpers) and I use the media remote often since it's "always on" unlike the gamepad Per "4" pins are even harder to get to now with traditional navigation. The current UI mimics Windowss (phone/PC) - just scaled to a TV. The new UI mimics the Xbox app on Win10 (just scaled to a TV). This isn't necessarily bad (just a different direction) Per "6" gaming is front and center (just like it is in the Win10 Xbox app) but "Windows" is a bit buried now. Tiles/Pins are (visually) buried. The notification center doesn't mimic the "Action Center" on Win10 Phone/PC - instead it is for Xbox specific notifications. The task manager which scaled so well from Win10 phone to Win10 PC is MIA. The only core part of the Win10 experience found on other device types is Cortana. Per "7" I'm not sure what the future holds for non-gaming experiences - they seem to have taken a serious backseat.

From the article: "Although, navigation now takes place on a vertical plane instead of horizontal, you can still use trigger buttons for quick navigation actions. That means even if you're at the top of the home tab you can go straight to your pins and vice versa with the press of a button." 5. Presumably/hopefully, we can just press "up" on our media remotes at home to have it actually go up and wrap around to the pins at bottom. They still need to ensure those directional controls work, so as long as they do not do something like "only the trigger buttons on a controller can "wrap" to the pins at the bottom", then we should be fine. And I say we because I use a combination of media remote and kinect (and controller, ofc), so I know what you're talking about. 8. This was E3. If they said anything at all that wasn't games they'd be destroyed. I'm confident we'll hear more about this later.

Can someone please send me an invite to the xbox preview program. Gamertag: Decan Frost Thank you :)

I'll send you a request. My gamer tag is Zanadros. After I send the request to Msft it usually takes a few days for them to email you.

Is there a problem with the comments.

I sure as hell hope it is...

What I really want from Cortana on Xbox/PC/Phone is for her to be aware of ALL my devices, and be able to action ANY from ANY. If I'm out and about and tell Cortana, via my phone, to buy and download, say, Halo 5 on my Xbox One, I expect to see, when I get home, that Halo 5 has been purchased and downloaded. Similarly, if I'm on my Xbox playing with a friend and they ask me to schedule a dinner out with them, I expect to be able to have Cortana on my Xbox schedule that appointment in my Outlook.com account so it's available on all devices. Cortana needs to be omnipresent in the background, no matter which Microsoft device I'm using. Otherwise, she's just not meeting her potential.

I agree. And this hopefully will be the future.

One thing that bugs me is the switch from square gamerpics to circles. All of the artwork on the Xbox One gamerpics were designed for square viewing. Now they will all be cropped.

Unfortunately we have to deal with this now. I hope when viewing profile we still have immersive big square gamerpics like from current Dashboard. That alone would still allows is to see the artwork and animated avatar in full fidelity.

It would be nice to be able to choose which side of the screen you can 'snap' an app

Will Cortana work outside Usa? Hope it will work in Sweden

I know people get real sensitive about "E3 should be all about games" BUT i want to know more about what non-gaming functionality will be carried over from windows 10 to the Xbox. e.g.. Apps, will they limit cortana, will there be a version of office (yes i can think of times it would be convenient to update an excel sheet on my Xbox), will kinect work with apps as a camera would on a phone... So many questions. Second while im a proud owner of a kinect. I want cortana to work through headset because unfortunately my tv room is not ideal acoustically and i end up having to yell at my kinect now. It would be much more convenient to just speak through the headset for commands.

The only problem I have is not having the pins front and center. I don't like having to scroll down to reach them. Defeats the purpose of quick launch frequently used items. Posted via the Windows Central App for Android

UI is ugly. Hides too much content on the main screen and makes getting to pins slower.

I just bought an Xbox One a few days ago and would love to try the preview out...please invite me!!!! gametag: Da1stprince

I can invite you Posted via the Windows Central App for Android

Can you please invite me :) Gametag: Decan Frost

typo: Microsoft did stare that it is listening

Can someone invite me into the preview program? :P

The one thing I fear with having a ton of devices with Win10 is that if I say, "Hey Cortana," all of them will bring up Cortana, and that might get a little annoying.

Will the store be the same for all windows 10 or is this going to just show games and Xbox related entertainment apps. If Microsoft could get Roku level of apps on the Xbox this would be freaking amazing

In terms of strategy, Microsoft is trying to define a new line of value for Kinect. For now, it remains an incredibly unique piece of hardware that carries with it the perception of innovatoin. That being said, Kinect was a direct response to Nintendo and the Wii mote controllers. Sad to say, but Nintendo isn't a relevant player in the gaming market today. With new investments such as hololens and occulus, Microsoft has further diminshed the value (there is still some) to what Kinect offers. There are three main component and value propositions to Kinect. 1. Real time mapping of audio landscape, negative noise cancellation through it's 4 mic's and audio processing.
2. Real time skeletal tracking and user authentication.
3. Video input. #1 requires 4 mic's, the audio test that you perform to setup kinect and a couple chips, one of which is slightly expensive.
#2 requires the two cameras, infrared spectrum (a lil extra cost on the imaging sensors, plus the infrared aspect) and is a bulk of the expense.(mostly the processing chip)
#3 is simple and a component of #2 by default. Microsoft sells HD cams for 40$, so the component cost can't be more than 15. When you look at this, you realize that the billable materials of ~ $50-80 for Kinect just doesn't add up for much value to the consumer, or to Microsoft's goals Enter Cortana: Cortana has significant value to Microsoft and is the single most innovative product that Microsoft has to bear, touching on every aspect and product it's business units have to offer. Sounds like Cortana is kinda important right? With these two conflicting value propositions, weighed against the need for market penetration, I find it likely that Microsoft will have a paired down Kinectish, more likely a "xbox lifecam" that comes out that does features 1, and 3. That should make it about a $25 product to make, and can retail for a $50 price tag to drive adoption. Of course, this means that Kinect will suffer a demise. The idea to bundle Kinect with every xbox was a good one, had they taken a price hit of another 50$, consumers would have no choice but to pick the X1 over PS4 because the Xbox offered a better value. However, now that they have unbundled it, the install base for Kinect is no longer absolute, and it reduces, and absolves developers of having a cool new playground to introduce features with. All of what I said above, I rate about 90% in terms of being strategically sound. Now comes what I think they should do. Microsoft needs to come out with a new SKU for Xbox, and just as they have found out, will find out with their $150 elite controller, there are gamers that can pocket the expense to be at the cutting edge. With the rise of 4k TV's, the Xbox One's capability to tackel that resolution is not only quite apparent, it's rooted in the fact that the graphics technology was not ready at a mass consumable price point. Enter the Xbox One Elite, release date: E3 2016, or Fall 2016. Xbox One Elite will be using the latest R9 architecture from AMD as well as having the processing power in FPGA silicon to emulate Kinect. The Xbox One Elite will match up with the specifications that Occulus has mentioned (midspec) and offer 4K gaming, most titles featuring better upscaling and some requiring a DX12 update to get performance benefits. In summary: Kinect could be on it's way out.
New Kinectish accessory is coming
New XBOX SKU is coming My name is Ajay, and I predict the future, people call me "The Prophecy".

I think you belong on here: http://www.misterxmedia.com

They're not going to fragment the userbase and irritate developers by releasing a new SKU with updated hardware.

Sorry dude, trademarked my name. Pay up. ;)

Am currently playing Halo 4. I only started playing and immerse myself with the Halo-verse first on MCC.
I also would like to have the Hololens with Cortana would pop out somewhere like in Halo 4 :)


No Kinect means no Cortana. Logical! So don't cheap out, buy a Kinect if you want to make use of Cortana!

This is not exactly true. Cortana will work without kinect you'll just have to type to use her.

They need Cortana to drive adoption for Kinect. I can understand this choice. And people should'nt complain, when XBOX One came out they made it very clear that Kinect was a big part of the XBOX One experience. They later launched a cheaper kinectless edition for the people who would wanted the extra functionallity, but they never stopt stating that Kinext was a powerfull and importand comanion to your XBOX One if you wanted to make full use of all its capabilities.

In usa. It's don't work in Sweden and many other country's.

Wel yes. But China, Germany, france, the uk are all regions in which cortana would-be availabe with Windows 10. So its not like cortana is still usa only, and more regions will follow eventually. So this could drive adoption for the Kinect.

To increase uptake of modern apps they should rename them to Xbox apps and reskin to match


So, any word on being able to play music in the background with this update? It's really the only feature I want that's left and it's pretty basic.

Love how everyone is so kind inviting others to the preview program. That's what I like about this community.

In one of the videos of Major Nelson talking about this UI update, it stated that Cortana WILL let you know if you have an appointment on your xbox. the example it gave was if you're at work and need to remember to walk your dog at 8pm, you can set that up with cortana on your phone, and if you're watching a movie later on your xbox, it will ring in at 8pm to remind you on the xbox. Pretty awesome stuff.

So glad I went for the Kinect option. Cortana will unlock more potential of Kinect.

Looking for a preview program invite... gamertag is ev1lweez1l

So will you still be able to snap apps such as tv and youtube if this new snap hovers over your screen, rather than minimzing your screen how the snap feature currently works? i do like the new snap design, but if im snapping tv or something i wouldnt want that much of my screen disappeared for that long as you will probably tend to miss stuff whats happening. but itll be fine when just using the snap for a moment. The update does look amazing all in all. as a xbox fan im very pleased with how theyre listening to feadback every month.

Some one please invite me to program get Chris000996

Man, i would like to be in this program, been trying for years... gamertag is ibrumfield

i can nvite everyne to the preview program just add me my tag is Cyanide Bluntz
Windows Central Newsletter
Get the best of Windows Central in in your inbox, every day!
Thank you for signing up to Windows Central. You will receive a verification email shortly.
There was a problem. Please refresh the page and try again.