An in-depth look at Windows 10 on Xbox One
As the Windows 10 release date gets ever closer we start learning more and more about the impact it will have on Xbox One.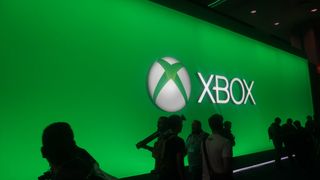 Today, Microsoft gave us an inside look at Windows 10 running on the console here at E3 2015. We learned a bit more about Cortana, Navigation, as well as snapping apps. We weren't allowed to take any photos or video, but here's what we learned.
Update: One thing I regretfully forgot to include is that I received confirmation that Cortana will not work with headsets as of right now. Microsoft did state that it is listening to feedback though. If you don't have a Kinect you can launch Cortana via the new side menu and you can type in any questions you have for her from there. Also, as of right now this update it slated to hit all consoles in the fall. That being said it could hit the preview program any time before then.
Home
Once you update your console and turn it on there's no doubt that the first thing you'll notice is the refreshed new look. But this update isn't about looks. One thing Microsoft emphasized throughout the demo is that this update's main focus is about speed and the look is just a side-effect of this.
If you look in the top left corner of the screen you'll see your avatar. Here, it will go through animations such as dancing, waving, etc. Microsoft has said that they're bringing Avatars back but didn't mention anything further than what we saw in that corner.
When navigating the dashboard you will notice that every transition is fluid and instantaneous. Although, navigation now takes place on a vertical plane instead of horizontal, you can still use trigger buttons for quick navigation actions. That means even if you're at the top of the home tab you can go straight to your pins and vice versa with the press of a button.
One thing you'll also notice on the home tab is that each highlighted game that you can hover on, all have 4 different components to them. The first shows which friends are playing that game and below that there are the options to jump straight to the Game Hub, share clips and achievements, or the headline.
The only one of these that changes from game to game is the headline. Think of the headline as the game's Twitter status. It gives developers the option to relay news directly to the players. A developer can use it to post notes for a new patch or an upcoming tournament. They can change this at any time.
Community
Instead of having everything in the friends app, Microsoft decided to flesh it out and take the social aspects of it out and give it its own tab on the dashboard. The community tab consists of what was essentially the 'feed' from the friends app and mashes it together with the trending section that was found previously on the dashboard.
When you share something on this new 'feed', the headline is no longer the forefront, with the video or screenshot being displayed as a small thumbnail. Instead, the video/screenshot is displayed as a huge wide tile with the headline being displayed on top of the tile. This gives the 'feed' a cleaner look while also driving more attention to the post.
On the side of the 'feed' is the new trending section. This section will usually begin with a video straight from Microsoft and will be followed by trending things that you will most likely be interested in. An example of these things are how many posts Fable Legends has received, how many people are playing Minecraft, or a Gaming with Devs event for Ori and the Blind Forest.
Snapping apps
Although snapping apps on the Xbox has always been awesome, something about it has always felt a little off. From the moment I started up my Day One Xbox Console, I was surprised to see the snap function on the right side. I don't have any reason as to why, but looking over to the right just felt unnatural for some reason. Well, Microsoft has responded to everyone's feedback by placing the snapped app on the left now.
One thing I also noticed while Microsoft demoed this is that the stock Xbox apps (achievements, music, video, etc.) are no longer just green. The colors I saw reminded me of the color scheme that Windows 8 uses for its stock apps.
Cortana
As we learned two days ago, Cortana will be an integral part of the Windows 10 on Xbox experience. And in my last article about the top Xbox announcements at E3 I mentioned how I was worried that Cortana would be scaled back for the Xbox One. Well, today I got my answer.
Anything Cortana can do on your Windows 10 device (mobile or PC) she will be able to do on your Xbox One. Ask Cortana the weather, it will tell you. Want to know your Daily Glance but your phone is too far away? Just ask Cortana through your Xbox.
What I do still wonder though, is that if you have appointments scheduled with Cortana, will it notify you on your Xbox if you're playing during the time the reminder goes off. Guess we'll just have to wait and find out.
Update: Microsoft has since indicated to us that Cortana won't work with a headset at launch. So at least initially you definitely will require a Kinect.
The store
With every new UI refresh Microsoft does on any of their platforms, it always seems to leave the store out of its reveals and saves it for a later date. And as most of you can guess that doesn't change here. The current store is considered by all to be disastrous. Different versions of the same game are all shown on the same page while hundreds of DLC for certain games litter the store as well.
This will be the first refresh that includes the new unified store so I'm sure it will have many changes once revealed. One can hope that everything is now categorized by indie and AAA titles. I'd, also like to see each game have its own store page with the ability to choose which version of the game you'd like to buy.
Summing up
We have so many reasons to be excited for Windows 10 to make its way onto the Xbox One. However, without a true release date we are still left in the cold a little wondering when it will come. The only thing I can suggest to those who can't wait is to immediately join the Xbox Preview Program. This way you'll always be among the first to try out the new stuff.
When you think about it, we have only seen a glimpse of how Windows 10 on Xbox helps the consoled intertwine with the rest of the ecosystem. That being said, that small glimpse has already shown a lot of promise.
So, what do you guys think? Will Microsoft deliver?
Get the Windows Central Newsletter
All the latest news, reviews, and guides for Windows and Xbox diehards.