Bungie apologizes after locking Destiny 2 base-game content behind a paywall
By Asher Madan published
Gamers have been playing Destiny 2: Curse of Osiris for a week now and while those who own the Expansion Pass are enjoying it, others aren't so thrilled.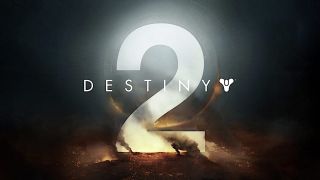 The problem is that Destiny 2 now locks certain content, like the Prestige Raid and even some previously-accessible achievements, behind the expansion. With every Destiny expansion the Power Level rises. Power Level is a gauge of how powerful your armor and weapons are so that you can take on more daunting challenges.
Activities like the Prestige Raid require the maximum Power Level. Since the Power Level rose in Curse of Osiris, those who own the base game can't play the Prestige Raid anymore. What's most surprising is that it even blocks gamers from earning an achievement because you can't play the Prestige Raid and earn "The Prestige" achievement. While it might be understandable why Bungie wanted to make the Prestige Raid — the ultimate challenge in the game — for the highest-level players, it's unacceptable that they locked an achievement which anyone could earn before behind a paywall.
High-profile developers angering their fans has almost become somewhat of a tradition this year, as Bungie's practice triggered a lot of outrage in the community. The idea of locking activities that were part of the base game behind an expansion just screams of anti-consumer behavior, and as expected, Bungie has relented. Bungie issued another apology on their website and said that they would make the necessary changes. The changes coming to Destiny 2 this week which unlock content for the base version are as follows.
The Prestige Leviathan Raid will be brought back down to Power Level 300, and its rewards will drop down to match the new Power Level. All players will regain access to the Prestige Raid. All players will be able to earn "The Prestige" achievement too.
Trials of The Nine will only require Curse of Osiris when it features a Curse of Osiris map. For all other weeks, it will be available to all players. This will allow all players to access the "Lest Ye Be Judged" achievement again.
Normal Nightfall will only require Curse of Osiris when it features a Curse of Osiris map.
Time limited events like the Iron Banner, Faction Rally, and The Dawning will be available to all players.
The Prestige Nightfall will remain a pinnacle activity, at the new 330 Power Level. This means that the Prestige Nightfall will require ownership of Curse of Osiris. "The Prestige" achievement will be updated so you only have to beat the Prestige Raid.
It's great to see Bungie quickly fixing these issues but it would've been even better had they made the Prestige Nightfall accessible to everyone. That's still locking content away which was available in the base game. The developer expects the changes to go live tomorrow at the end of scheduled maintenance. Moving forward, they're also looking into improving Heroic Strikes and other activities to be more inclusive.
Keep an eye on WindowsCentral.com/Gaming for all the latest in Xbox and Windows 10 gaming, accessories, news, and reviews!
Asher Madan handles gaming news for Windows Central. Before joining Windows Central in 2017, Asher worked for a number of different gaming outlets. He has a background in medical science and is passionate about all forms of entertainment, cooking, and antiquing.
Mistakes aren't as bad when properly acknowledged and corrected.

It's not a mistake, they tried to scam their player base one more time but it failed this time. But we can't blame them, after all they managed to sell an incomplete game the first time, a low content season pass and a DLC as a v2 game already. It's fair for them to try to push further and see up to what they could get away with.

Mistakes? lol I guess it only becomes a "mistake" if customers complain about it...?

Lol yeah. "Oops. We got caught."

The only mistake in their eyes is that they got caught. When a developer as respected as Bungie starts farting about like this, you have to be worried for the industry.

the people who don't own curse of osiris should never see a curse of osiris map cycle through. that way they can always play the content they purchased. if you do buy the expansion then it would cycle in new maps for you. simple, right? they know who bought what, the system can simply check it

I mean, it's nice that they fixed it, but not a means of forgiveness. They knew what they were doing and wanted, like EA with the Battlefront 2 pay-to-win, to see what the player base would let them milk from players' wallets. Glad I never liked the beta for this game or bought into it when others suggested it, as it's clear the game is increasingly punishing its paying customers.

Didn't fall for your tactics and avoided the game all together.

Agree. I could see Destiny 2 was incomplete and they would twist your arm to pay like the last base game effectively became worthless without the final expansion. This is Destiny 1.5 with a bad raid and re-used assets. I'm skipping this one, at least until they have finished adding all the content and create a complete edition 2 years later
Windows Central Newsletter
Get the best of Windows Central in in your inbox, every day!
Thank you for signing up to Windows Central. You will receive a verification email shortly.
There was a problem. Please refresh the page and try again.