Diablo 2: Resurrected to launch on September 23
Return to the world of Diablo in just a few months.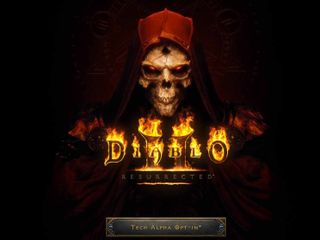 (Image credit: Blizzard Entertainment)
What you need to know
Diablo 2: Resurrected is a remaster of the original Diablo 2.
The game will launch for all major consoles on September 23.
Those who pre-order will get early beta access.
Xbox revealed the official release date of Diablo 2: Resurrected at its E3 showcase. The game launches on Xbox Series X/S, Xbox One, Switch, PC, PS4, and PS5 on September 23, 2021.
We didn't learn more about the game that we didn't already know from the previous trailers other than the release date. But Blizzard has previously been a little uncertain about its exact release date, only saying it would launch before the end of the year. Those who pre-order will also get early access to the beta.
We already know so much about Resurrected: It's supposed to be a note-perfect remastering of the original, not a remake. In fact, it'll even work with your old Diablo 2 saves. Given that Blizzard decided against holding an official showcase this year with the pandemic, it's not a surprise that the game's release date would instead be inserted into an E3 showcase.
Windows Central Newsletter
Get the best of Windows Central in your inbox, every day!
Rachel Kaser is a Windows Central gaming contributor, who's been writing since 2013 and gaming since the age of five. She's covered everything from gaming news, reviews, and analysis -- if it exists in gaming, she knows about it. She also contributes to Future's other sites, iMore and Android Central. If you want to hear her opinions on games, pop culture, tech, and everything in between, follow her on Twitter @rachelkaser.