How to become an ethical hacker for under $50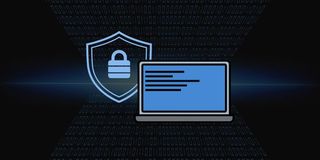 As the cyber world grows, so does the requirement for security personnel. One of the best ways to test security is to breach it — it's often hard to find a hole until something passes through it. The people who do this type of work are known as ethical hackers, and they are in high demand. Companies would rather have someone on their side breaching their security, rather than someone unknown or hostile. Maybe you've always fancied yourself a tech guru, or maybe you're just starting out. Either way, you're probably wondering how to get started down the path of cyber security.
Save big on this new skill
Right now, Windows Central Offers has an incredible deal on lifetime access to nearly 90 courses and 16 hours of information to get you ready. This package ultimately delivers training you'll need to fast track your career. The best part? It's going to set you back only $49 rather than the regular $700. No, that's not a typo; that's a 92% discount — but wait! Take an additional 75% off that price with coupon code BFRIDAY75 to bring the final price down to just $12.50!
Being at the cutting edge of progress is never a bad idea, especially when it comes to your career. As job availability decreases and automation ramps up, individuals with specialized careers will be patting themselves on the back. One thing that doesn't seem to be going away anytime soon is the need for tech security, so why not get started on this course today? Some of the highlights include:
Access 89 lectures & 16 hours of content 24/7
Understand how to bypass different security layers after getting proper approval
Learn how to compromise computers, crack passwords, crash systems & compromise applications
Run a buffer overflow from scratch
Stride towards a career in this fast-growing IT profession
Use promo code BFRIDAY75 to take an extra 75% off! Learn More
Sick of your dead-end job? Want to make a ton of money and help a lot of people stay safe? Get in at the ground level and make the tech industry work for you, not against you. This is a lot of education for a very low price — check it out today before the offer ends.
Get the Windows Central Newsletter
All the latest news, reviews, and guides for Windows and Xbox diehards.