Don't want mandatory Windows 10 updates? Microsoft has a tool to block some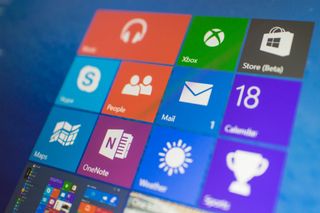 Microsoft has a tool available that should prove useful to those who wish to prevent some Windows 10 updates from installing. Microsoft has made it so Windows 10 will automatically download all available updates (to help fight issues and intentional vulnerabilities), but not every update is worth downloading, especially if they cause system instability.
While the times of individually selecting exactly which updates you wish Windows to install, Microsoft's tool will at least let you prevent latest graphics card drivers from messing up your carefully calibrated system. There have been issues with Nvidia's driver rollout for Windows 10 testers. Luckily, this package from Microsoft should prevent said situations from occurring.
Package KB3073930 allows you to hide or block Windows 10 updates, as well as new driver versions. This allows you to research for any issues with latest releases and decided whether or not you wish to deploy them. While the tool itself is for the Windows 10 insider program, it's noted that the tool should work with the final release, which is set to roll out on July 29.
Source: ZDNet; thanks, tushar_kp, for the tip!
Windows Central Newsletter
Get the best of Windows Central in your inbox, every day!
Rich Edmonds was formerly a Senior Editor of PC hardware at Windows Central, covering everything related to PC components and NAS. He's been involved in technology for more than a decade and knows a thing or two about the magic inside a PC chassis. You can follow him on Twitter at @RichEdmonds.
Should be part of the update options in the OS itself not a stupid separate tool.

My guess is a pro sku feature

I agree, they should just give a toggle inside the Settings app under Advance settings. Just give information why turning it off cam be bad and good.

There has been an option until now and it is used by people who shouldn't. For 99% there is no real reason to turn off any updates, no matter how thick foilhat you wear. Updates can already be delayed if you dont trust the quality, in case there is a bad one. The updates are installed in tens of thousands of machines before public releases and bigger ones goes to a few million Insiders first. Even if you feel you dont need them, everybody else might need, because this prevents your or your grandmas computer from becoming a secret spam machine or botnet machine. MS has been providing reliable updates for 15 years with only a few having been problematic. More so, developers dont need to test against million versions of Windows which offer huge savings in development cost and speeds up development processes.

Opting out should be a decision left to those with technical know-how. By keeping the option to those who know enough to seach out the tool will help prevent those less tech savvy from happening upon the setting and turning it on.

This is great, even if its not part of the OS, this is a big change from what Microsoft announced in June, that Windows updates were going to be mandatory for all non Windows 10 Pro licenses. This is just the same way Windows Update works today in Windows 8.1, of course you now have to explicitly search for updates and manually hide what you don't want to install. I'm actually thinking I'll pick these up whenever its something related to Intel Wireless Display drivers, my AMD Radeon R7 M270 graphics, Intel HD5500 graphics drivers, Wireless AC drivers, Bluetooth drivers, etc. Why install a driver update if your Windows 8.1 PC already came with drivers that worked well with Windows 8.1, these drivers should not be needed to upgrade on Windows 10, am I correct?

Isn't this what one can already do in w8.1 etc?

More is needed. Driver updates should be allowed to be manually installed through the action center. A video driver update going on in the background makes the system seem like it's having a hardware failure.

I'll use this to block updates for Office products that I don't actually have installed, like Lync, Visio, Publisher and OneDrive for Businesses.

Why would the system update office products that you dont have installed :O When you have Office 365 you usually have a bundled install and cant decide for example to exclude Lync. It is installed by default(kind of annyoing in some way)

Some people purchased the full Office for one price and didn't get the subscription 365. Those people can decide what products not to install and may not hae all the products installed on their system.

That is right. But than again - why would auto update install an Lync 2013 update for your system if you didnt install it. Since the updater doesnt just update one bunch of updates but installs every office product update separatly

You would have to ask Microsoft that, I can confirm that if you get office updates, you are always asked to install even the ones for office products you don't even have installed. As an e.g. from office 2013 I only have Visio installed yet I am getting countless useless Office 2013 updates, which is just stupid and needs to be fixed ASAP.

Sounds like something has gone wrong with the install. I have countless installs of Office in my organization and with clients and they only install updates for products installed or set to install on launch. If it came with system its likely because they configured it to install on first launch.

Actually no - I'm in the same situation, purchasing the entire office suite instead of a subscription- msft install ALL the updates irrespective of the packages installed because one can simply install additional packages at any time and everything is updated. It's a fast way of doing it, to be frank, but, especially in Enterprise deployment (like my home) it can make sense. As said, "go ask Microsoft" - I'm sure they have all the answers... ;) week that's what the msft csr told me when he turned up with the disc lol ah the fun!

That may happen if the installation files are installed on the PC. In that case, the updates are actually patching those in the event you enable the feature in the future.

Yes, i don't want any of office update too

thanks for this. sudden update ruins my gaming experience. you know high ping

This doesn't work at all! Still getting the botched Nvidia driver which removes old driver but can't install new one. So my second monitor isn't working at all now :(

My dual screen better be working on Wednesday on my gaming rig and my work Notebook

Thank Microsoft and their brilliant new update policy. Just wait and see how they will be reversing this very soon as they did with many XB1 policies after the initial backlash. Once people upgrade to W10 and start getting screwed over, with especially irrelevant driver updates, it will be an end to this stupid no blocking of updates policy; at least thats the hope, if MS comes to its senses.

Maybe just maybe this is the fault of the OEM's and device manufacturers who have had MONTHS to develop and test and rollout new drivers and we are still getting crap drivers just days away from the rollout of Windows 10. To me that is more unacceptable than Microsoft having this policy.

It might be the fault of the OEMs, but to a user who isn't tech savvy and is newly upgrading Windows to 10, guess what, to them it's Microsoft's fault.

I think we are forgetting this is istill unrealse and we have early access to drivers and updates. If you are in the fast ring more so than the slow ring. So I am not going to complain rather report about this until windows I am using a windows 10 machine with a final version that I cleaned installed and then select slow ring. BTW I am against force driver updates, but like someone else said why are the device manufactors releasing them this bad.

If you're on Insider Program certainly should be able to handle some bad updates (including driver update). And if you're using Windows 10 10240 you probably are a Insider user. Over a normal situation MS will be pushing update to their internal testers (small group), after that Fast Ring Windows Insiders users will be getting these updates (a larger group), after that Slow Ring Windows Inders will be getting it, and after that those Windows Home/Pro normal users will be getting that. That's exactly the point of the Insider users, to get early updates, and all possible issues be discovered, so normal users don't be affected.

Did you try this method from Microsoft? LINK: https://support.microsoft.com/en-us/kb/2500967 This "Device Installation Settings" has been mantained in Windows 10 as like as in Win7/8. You still depend on microsoft's decisions for OS patches and features, BUT you can definitely STOP WindowsUpdate from downloading newer drivers.

Is it a good idea to upgrade to windows 10 in the first day itself? Will it be having any issues or bugs or something?

Why do u think Microsoft is releasing updates so frequently?

If you want to be sure you won't get screwed by upgrading wait a few weeks or months after release so the majority of issues that pop up get fixed.

Well if you don't have extra PC and cares about reliability, maybe just wait for little longer. There is still big chance of getting issues after or during upgrade.
To be fair, so fair its quite stable and good for me for the most part. There are still some problems especially about the drivers, but in my case its fixable.
I recommend to just not upgrade within the first week or even a month of the launch, just wait for the news just to be sure.

Thanks buddy i will do that.... :)

If you have the Windows 10 reservation app, there is a tool which tells you if there is any software that won't be compatible, if you don't have the reservation app, I don't recommend to upgrade using an ISO, specially if you have an old PC or laptop, since drivers may stop working (sound card, discrete graphics, Wireless, etc)

Should never have forced driver updates in the first place. Now they complicate things further with another tool to download and manage.

Especially new graphics drivers that sometimes come with regressions. MS can look forward to a whole heap of very vocal people saying "Don't upgrade – stick with 7/8.1" over the coming weeks if they don't alter this policy a.s.a.p.

Exactly; plus this whole thing is just stupid and it will backfire on Microsoft in a massive way the first time an update screws up peoples PC's, and it will happen, its not a matter of 'if' but 'when'.

there's already an update that is causing crashes, KB3074681 http://forums.mydigitallife.info/threads/62872-Kb3074681 http://www.neowin.net/news/microsoft-has-pushed-out-two-updates-to-windo...

the idea was a good one but they should enable the user to turn them off in settings. Forcing critical updates and the like is a good idea, the amount of times I have helped fix PC's who have done no updates for years drives me nuts. I keep explaining you must keep it all up to date.

I would have no issue if the default is set to automatic, but advanced users need to have an option for disabling any update; I hate when people that know their shit get screwed because of all the idiots out there who don't know what the hell they are doing when they sit in front of a PC. I also have couple of friends that somehow manage to screw up their PC so much in such a short time that I have to reinstall the whole system for them just to eliminate all the damage done.

im pretty sure the would be some registry edit that advance user can use

The emphasis should have been on critical and security updates not every single update....
The general fixes updates sometimes cause havoc as well. After the last few (general fixes I couldn't get gwx to manually run - so installed them) updates on my W7 install, running a virtual machine and multitasking is nigh on impossible as certain system files take up over a gig of ram (unrelated to the virtual machine). This behaviour was non existent before....

"Windows 10 HOME will automatically download all" :)

this is a tornado in a frying pan. really unnecessary. People will complain about everything. I have the pro version of win 10 where I can defer updates but guess what people I dont even care. Seriously... I thought it would be a bad thing... but then I dont even care. i thought it would mess up my computer but microsoft has better drivers that work better for my computer than the ones I manually download people.. just chill this is the whole win 8 start screen debacle all over again

Your experience is not everyone else's experience, so don't invalidate the rest of the world just because it works for you. Many notebooks have switchable graphics, or Wi-Fi adapters, etc., etc. that just can't function at all with drivers downloaded from Windows Update. I'm one of those, with dual AMD switchable graphics that don't work at all with the generic drivers, the W-Fi adapter dissapears after Windows Update installs a generic one too, my Bluetooth adapter is the same case as the previous two. It is going to be a debacle again because it is taking control out of users. I understand their reasons behind this, but they should exclude drivers updates out of the mandatory rule.

what you are saying makes me doubt that you're using win 10 because i have amd graphics too and i didnt get any gneric drivers. in fact, when i tried downloading the 15.7 catalyst drivers from amd i couldnt. they never passed 50% and they dont allow resuming. So i spent the majority of my day, yesterday, trying to download the drivers from amd itself. i eventually gad to get them from kat.cr then i tried to install them. errors. i thought it was a bad torrent. so i downloaded a different torrent. more errors. i rebooted to safe mode and used ddu, restarted and tried to reinstall. more errors. then, after wondering why the fuck did i install win 10 (i installed yesterday after reading a gizmodo article) I got a notification saying that windows update needed my help lo and behold, windows update had already downloaded the amd catalyst 15.7 drivers and wanted my permission to install them. it took 15 minutes. anecdotal yes but after reading the gizmodo article and then experiencing literally the same thing that the arrthor faced i would say that i am skeptical that you are using win 10240. then again this is just my experience.

Lol ever since w8.1 was delivered intel's Wi-Fi drivers suck the connection drops out quite frequently even on w10 that happens

If you want that level of control over updates, pony up the cash for Windows Pro.

I don't care a rip about this tool at the moment. I want to be able to control Windows 10 downloads to the point that it will not download updates on a metered connection. Fix that, and I'll be happy. Windows could use up all your data plan by itself if all you have is a metered cellular plan. I want to be notified that updates are available to download so that I can go someplace with Wi-Fi to download them. Just automatically using my cellular HotSpot is going to really anger me. I don't know if this is fixed yet or not. It's one of the reasons I uninstalled the preview early on. The MAIN reason.

Whenever you use your data plan, turn on your battery saver..then windows update won't download updates

Uh... battery saver for a desktop tethered to my phone's internet sharing?

1. Whenever "Battery Saver" on W10 desktop is turned on, Windows 10 doesn't download windows updates.. 2. You can also set your phone as a metered connection, then also I think Windows update won't download updates..

Only download over WiFi selection required!

My phone's Wi-Fi Hotspot, aka Internet Sharing, IS Wi-Fi as far as my Desktop is concerned. Sorry, that doesn't help me.

i believe you can designate comnections to be metered. in windows 8.1, you right click on a connection in the network settings and designate it as metered. i'm sure the same thing exists for windows 10

It's called PREVIEW for a reason. Using 10240 build now, Updates don't download over metered connections.

Thank you. I'm glad someone is giving me a valid answer. Previous builds did, and I'm glad to see they are getting that straight. Another question, since you seem to have actually answered my question instead of a different random question, is can I mark my home's router as a metered connection? Because I have a bridge hooked up to it that uses my Internet Sharing, but broadcast itself as a normal router. I need to mark that one as metered.

Cant remember if its still there but in network connections they they have a profile option called public besides home/work

Updates don't get downloaded on metered connection since the day of Windows 8, on W8.1 you can even mark a cellular hotspot as metered connection.

Versions of Windows 10 preview that I used before 10240 would still download over a metered connection for the update. Also, you were unable to mark connections as metered. It decided for itself what was and was not metered, and got it wrong on my account.

There are some bugs both in W10M and W10 Desktop..like I get whatsapp notifications even though battery saver is on..but its expected since its a preview..

How do you set that? Can you also set it for any router? (I'm using a direct cable to my 3G/4G Router...)

It says right there in Windows Update that updates won't be downloaded over a metered connection.

WiFi Hotspots seem to automatically be detected as metered. That should prevent, or slow, the updates. Hmm, perhaps that is a block solution for some?

Phew, this sorts my one problem where broken Nvidia drivers Keep getting pushed out. The thing is Windows Update pushes out versions newer than both the Nvidia Website and GeForce experience, and these are the ones I have had issues with and had to keep rolling back.

Why take the ability to hide updates from the OS just to release a separate tool. Has everyone at Microsoft lost their mind or something, because it sure looks like lot of insane ideas are getting pushed through. The update process should have been left as it was in Win7, no one had issues with getting updates or stopping problem ones in Windows 7.

You are not a typical user - Many of my firends and family have not updated the PC - so when I get called out to fix it we spend ages updating the software first. I think I need new friends, not much I can do about the family :)

No MS absolutely have the right idea. Hide the options to turn off updates for casual users and leave the option for the power users. Casual users don't know what's good for them so updates should be forced onto them to keep them and everyone else on the internet safe least their not up to date PC gets turned into a bot. Power users who knows what they are doing can RTFM and tweak the update settings, better yet download the tool themselves and unhook the options from the base OS so that malware can't hijack the update system to turn off automatic update which prevents the OS to download defender updates which removes the malware. (this has happened in the past) This decision is actually highly reasonable and makes plenty of practical sense. Anyone who says MS is insane is the one who is insane.

Your statement assumes updates WORK. In my experience, they have always had a 10% failure rate, and now, with all-or-nothing auto-updates, they fail 100% of the time, meaning my computer isn't getting updated at all, and hasn't been since November. THAT is a serious security issue!

I don't get this at all. Why in gods name would they do this? I really much rather pick what I want to download when I want too. Sometimes Microsoft does things that are just so cam intrusive.. I really like win10 but for now I'm keeping it off my main rig. Lasts thing I want is to bog down this machine.

Also, many people don't know how to do it by themself.

Yeah because people that know what the hell they are doing need their hand held when it comes to system updates. There needs to be an otion in advanced setting for managing updates; this way you protect the idiot users, but also allow advanced users the options they need.

I agree totally with that.

And that's exactly how they are doing it - they remove the option from the base OS so that casual users won't accidentally mess with the setting but also provide an extra tool, which power users should have no problem installing it themselves and unlock the feature, so what's the problem?

Why to block updated on Windows 10 ? Windows 10 will be developed in the next years ? This ius just the beginning of Windows 10 develpment process !

still no way to avoid the forced update bs entirely. i can't wait until everyone is forced into a blue screen of death due to a botched update.

At your own risk. It's still possible to prevent any Microsoft updating at all. Open the Services Manager, find the Windows Update service. Stop it and Disable (properties) it. Please be aware that thereafter you also don't get those updates that you really should want to have.

As on a metered connection, I don't want any updates at all, until I say so. Especially since we have several computers on the same connection. I prefer to download once and then install locally. How can we set this up in W10?

Windows 10 will automatically download updates from other computers on the same network that have the update.

Stop installing OEM-crap and doing YouTube registry hacks and suprise surprise you'll see that updates almost certainly won't cause any problems.

You clearly don't know anything about how most custom graphics drivers work on many laptops where you need the "OEM-crap" or you are screwed.

That would be nice if it were true. It would especially be nice if Windows drivers actually worked. Unfortunately, OEM drivers are often the ONLY drivers that will work. Windows update has NEVER been robust enough to be trusted to run automatically. I have saved myself a lot of trouble over the years by manually stepping through updates as they become available, checking manuallly once a week. They usually run OK, but about 10% of the time they fail. WIndows 10's all-or-nothing automatic updates nearly always fail, and for the first time, I have a security problem because there hasn't been a successful update since November. If I were allowed to set through updates manually, I know I could make them work.

I installed the latest AMD driver yesterday, my PC is fucked up

I found this yesterday afternoon in a microsoft support forum. It appears to have stopped the flippin synaptics touchpad driver that I don't like from overwriting my Elan touchprad driver that I do like. I noticed this morning that my computer is "awake" and it says and powercfg -requests says that Installagent.exe is keeping it awake. I wonder if this is what is keeping it awake. But hey, I can deal with it. It's a pre-release OS. And except for this pesky driver problem and garbled bluetooth speaker audio, Windows 10 out of the gate is sufficient for my needs. I suspect the tech community pundits (click bait specialists) are gonna have a field day with this mandatory update policy. Nothing like a good 'ole, "look what a big tech (or big bank, big company, etc.) is doing to screw the little guy today buhaha" to get eyeballs/ears to tune in." Get real people. Anyone with the means to use modern day tech is far better off in just about every aspect of life than 20 years ago...

Plus shitty drivers are the fault of those who write them not Microsoft for automatically downloading the latest drivers.

Synaptics 19.xxx fucks up your multi touch gestures on Win 8 and Win 10. 17.xxx is the only stable one for me. Third time of rolling back.

Neat idea. But i dont know which driver is newer. I usually just use the one from microsoft.

They should make a rule to leave drivers as optional updates. I understand the reason behind making security and feature updates mandatory, and I think Windows Insiders are going to receive them first to ensure nothing's wrong before the general rollout. I want to take this opportunity to put HP under fire for being the sh*t they are with their driver support. My perfectly powerful, expensive HP laptop has not received any driver update since 2011 and I bought it that year, leaving it not supported for Windows 8/8.1. They did the same with a printer back in 2008/2009 when Windows 7 was released. Never going to buy anything from them again, and I encourage anyone to do the same.

Lenovo was the same, bought an AIO with Windows 7 a month before 8 came out thinking it would be perfect for 8. Alas the crappy support from Lenovo and unsupported drivers caused so many issues including a DVD drive that still can't be found by the system.

Between 2008 and 2011 Dell, HP, and Compaq put out some real sh*t computers. In that time frame I owned an HP and a Dell that were total crap. Thus the arise of Acer and Asus. From what I gather, HP and Dell have both got their act togehter in the last couple of years. I would consider HP and Dell again for my next computer purchase.

I still think the "Windows update destroyed my computer and now it's a paperweight with fans!!" myth is nonsense. I've enabled automatic updates since Windows XP and have never had one cause BSOD. All of my PCs since about 2001 have been custom rigs too. I'd think this would be an even more streamlines process now as so many OEMs have auto update software that will let you know when new drivers are available.

Security updates are one thing and I am kinda ok with them being automatic. Drivers are completely different. They should not be auto or forced at all. As any PC gamer who has spent thousands on an gaming machine and gone through the hell that has been NVIDIA drivers over the last 6 months knows, the last thing we need is MS forcing a driver install on us that completely screw our systems up. It has been a rough road on the driver side lately with throttling, tdr's, overclock blocking, and a slew of other issues that have gotten much worse with the most recent drivers. There is nothing worse than spending days, trying to find a good stable driver and settings you can stick with and then having it all ruined because of an auto driver update. Been there, done that, will not upgrade my machine until they make drivers an option and not mandatory.

Why is anyone installing an nvidia driver from windows update? Should be getting these from the nvidia website.

You obviously aren't using Win 10 or reading the article. :) That's not even possible, which is why people are complaining.

2nd para, first line, after "install" add "are past". Proof readers R Us

Chill out...one step at a time....there will be an update which will be added as a built in feature to the Windows update process. Good Grief people! You seem to under estimate what Microsoft has taken on here. They are not just building a PC OS . They are building 3 OS's for Desktop, Tablet, Mobile Phone. Each one has in its own right its special aspects but also needs to be built to allow apps, and programs to be seamless across all three. Could you imagine what a fiasco this would be if apple or Android took this on? Please, quit getting your panty's in a bunch and give Microsoft an opportunity to build and to complete this ground breaking idea. Everybody ripped on them for W8 then W8.1 and RT. Microsoft had the vision but not quite the experience (know how) of what it would take to complete 1 OS for 3 different platforms let alone figuring out , how to restructure their company to communicate between 3 different entities as in PC, TABLET and Mobile Phone. W8 W8(RT) was their come to Jesus moment. Stepping stone which lead them to discover the key is the almighty KERNEL! Think about what they have done in about 3 years time and where they were at just 5 years ago. I don't know about you but , they deserve some love from the I.T. Community here.

I've never got this, people howl at the moon for phone updates, yet no one wants desktop updates.

I don't get why they change how Windows updates work when it's perfectly working since Windows XP SP2 - Windows 8.1.

Don't want any update? Disable background intelligent transfer service.

I may be wrong, but Pirates will not have this privilege, Microsoft allows pirates to have legal license on their pirated Windows 7, 8, 8.1 PC's with one condition, that they are always insiders, so they will get nightly builds automatically installed on their PC's they like it or not. Is this good or bad? it depends on how you see it, but IMO it's always nice to have a stable Windows 10 OS running for 3 months and upgrade/fix every 3 months with stable versions. Pirates will probably get a new beta update every week which will impact their machine, specially if they have low RAM, old CPU and slow internet connection.

Chill out...one step at a time....there will be an update which will be added as a built in feature to the Windows update process. Good Grief people! You seem to under estimate what Microsoft has taken on here. They are not just building a PC OS . They are building 3 OS's for Desktop, Tablet, Mobile Phone. Each one has in its own right its special aspects but also needs to be built to allow apps, and programs to be seamless across all three. Could you imagine what a fiasco this would be if apple or Android took this on? Please, quit getting your panty's in a bunch and give Microsoft an opportunity to build and to complete this ground breaking idea. Everybody ripped on them for W8 then W8.1 and RT. Microsoft had the vision but not quite the experience (know how) of what it would take to complete 1 OS for 3 different platforms let alone figuring out , how to restructure their company to communicate between 3 different entities as in PC, TABLET and Mobile Phone. W8 W8(RT) was their come to Jesus moment. Stepping stone which lead them to discover the key is the almighty KERNEL! Think about what they have done in about 3 years time and where they were at just 5 years ago. I don't know about you but , they deserve some love from the I.T. Community here..

Nice idea, Android is not a desktop OS and will never be, that's why Google build ChromeOS, but unfortunately, Chrome OS is a joke, compared to the beauty and features of Windows 10.

Huge step back. Now we need a separated application to do this, when it was integrated in Windows before? Just give us the option again like in Windows 7.

im hoping for a revolt, and then windows 10.1 that will most likely return the same previous update menu functionality in metro app packaging, just like 8.1 brought back the start button, they just never learn...

I can finally block that sound driver from downloading, it messes up things

Forced auto-updates means that any small glitch prevents anything from updating. Let me step through updates as I always have with previous versions of Windows. It saves so much aggravation over just having updates fail with no recourse as has been happening on my computer since last November. This is a serious security issue that I cannot update my computer because of the automated all-or-nothing approach, that detects an error and then backs out every change. Meanwhile, I have lost a lot of work due to update failures that cause my computer to shut itself off without warning at any time of day. I have never had a version of Windows that updated well enough to let it run automatically, and I have never gone without updating. I used to routinely check for updates weekly so that I could do them as they came available. I would generally run them one at a time, so that if one failed, I could go back and step through it to find the cause (usually a driver issue). Now I'm helpless to make updates work when they fail. Consequently, I have a serious security issue BECAUSE updates are automatic.