DxO Optics Pro now supports the Nokia Lumia 1020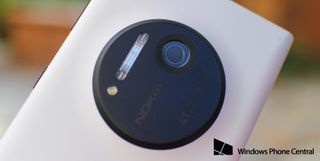 There is no smartphone on the market today that can do what the Nokia Lumia 1020 can. The Lumia 1020 takes imaging to another level. Earlier this year Nokia released Adobe Lightroom color profiles for the Nokia Lumia 1020 and Lumia 1520. Now DxO Optics Pro v9.1.5 supports the Nokia Lumia 1020!
DxO Optics Pro is imaging software that corrects various things like optical aberrations, image distortion and more. The software is tuned for specific cameras and lenses, which is why support for the Nokia Lumia 1020 is awesome. As you'll recall, the Lumia 1020 was one of the first smartphones with support for RAW/DNG file output. Which is why the latest version of DxO Optics Pro has support.
This isn't the first time we've seen some love between DxO and the Lumia 1020. Earlier this year the company put the smartphone through their imaging test and came away pleased.
Has anyone out there used DxO Optics Pro before? Share your thoughts below!
Source: DxO, DxO Optics Pro product page
Thanks for the heads up Sergio!
Windows Central Newsletter
Get the best of Windows Central in your inbox, every day!
Was hoping this would've automatically supported the 1520, but it does not.
So I downloaded an Adobe add-on for windows photo viewer to at least view those raw files.

Actually its the second phone the first was the Lumia 1520.

I've used it for my pro photography work. But I prefer lightroom. The interface between them is so similar.

I prefer DXO for my professional photography. I use/d lightroom only to organise my database of photos, if I needed to. IMHO the raw processing power of DXO provides more accurate results in optical distortion reduction. I've managed to get some details back to life with DXO that Lightroom wasn't capable of, similarly with high ISO noise reduction. As I am the owner of a Lumia 1020 this is absolutely great news. Despite using a Canon 5D Mark III for professional work, how many times I found myself with only my smartphone camera with me? They say the best camera is the one you always carry with you... well now it looks like I have a great tool to correct its defects and bring back those details I was missing! Loving the results!

I use thumbnail viewer for my poster-sized work and just crop it for macro :P

Take that, Oppo! WPC App for Android- Lenovo IdeaTab A3000

One more reason for me to have the elusive (in my case) 1020. I do so wish DxO would profile the 920/925 also.

I do so love this phone. I really hope they have a successor for it when it comes upgrade time next year.

I agree 100% I would kill for a true 1020 predecessor 1030 maybe? More ram, more storage, built in wireless charging, 5+ mp front cam, better processor, maybe a slightly better rear cam too or at least less of a bulge...not that I mind the camera hump on my 1020.

Successor Jesus Christ you understood what I was saying god damn grammar/spelling nazi's.. Thats the Fucking internet for yah.

I love DXO but it always crashes my PC so I do most of my culling in Lightroom. I think DXO has more accurate atuo-correct features which I like to start off with in DXO while I will not use at all in Lightroom so its more work.

Does anyone know a decent photo editing software for under 30 bucks? Or with cheap (under 10 bucks) sub fee. All this professional stuff that costs 150+ bucks is quite useless in my casual case (and don't tell me about GIMP, it's fugly).

Urgh. Talking about the 1020 highlights that Microsoft (once Nokia Devices) badly needs an updated flagship device in their line-up, the sooner the better. The 1020, as far as phones go, is long in the tooth, and even the 1520 is getting to be a six month old device, while the Lumia Icon seems to be a smaller 1520 variant, stuck exclusively on a CDMA carrier. What Microsoft needs (because now it's Microsoft's responsibility, not Nokia's any longer) is a 920 successor, which is what, almost a two year old device.

The 930 is already announced and out in June... How could one have missed this news?