Dynasty Warriors 8: Empires gets preorder bonus, new footage and details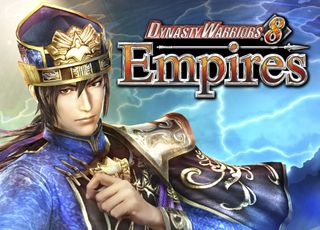 Yesterday I named Warriors Orochi 3 as one of my favorite Xbox One games of 2014. Warriors Orochi is a spin-off of the Dynasty Warriors series. Xbox One is due to receive a genuine Dynasty Warriors game soon, the more strategy-focused Dynasty Warriors 8: Empires. The new game had been slated to launch at the end of January, but recently got pushed back to February 24.
To make up for the delay, publisher Koei Tecmo has just announced a preorder bonus. Preorder at GameStop or EB Canada to get an extra costume set for select characters and extra armor for all characters. A big part of the fun in these games is collecting and customizing hundreds of different characters, so the extra armor will help. We've also got new game details, screens, and the full game intro to share with you, so read on!
Dynasty Warriors 8: Empires
Empires is the second expansion for Dynasty Warriors 8, the long-running series set within China's Three Kingdoms period. Like Warriors Orochi 3: Ultimate (which combines characters from Dynasty Warriors and Samurai Warriors in a fantasy-themed cross-over), much of the gameplay involves hacking and slashing at battlefields filled with hundreds of enemy warriors at once. It's good, addictive fun.
But Empires isn't just a large-scale action game. Players get to choose from various roles that dramatically affect how the game plays. You can be a leader and set policies for your government, exercising diplomacy with other nations. Or choose to be a soldier and rise through the ranks as you complete missions for your country.
New features in Dynasty Warriors 8: Empires include the ability to customize your soldiers, horses, and banner (in addition to general character customization). Players can marry an NPC and have children who will receive their parents' traits and grow to become warriors someday. Seasons and weather now affect battles as well. Along with the more historical setting, these features will give Empires a much different flavor than Warriors Orochi 3.
New character and weapons
Dynasty Warriors 8: Empires features 83 characters (spread across five factions) to collect and take into battle. That's quite a bit less than Warriors Orochi 3, but still way more than you get in most games. Most characters return from previous Dynasty Warriors entries, but one character, Xun Yu is completely new to Empires.
Xun Yu (featured in all of this story's screens) hails from the Wei Kingdom, one of three states that competed for control of China during the Three Kingdoms period. He wields a weapon called the Formation Rod, and has acted as a strategic adviser to ruling monarchs. Xun Yu excels at evaluating people, helping him to discover and recruit skilled officers for battle.
Nine returning Dynasty Warriors characters gain new weapons of choice:
Deng Ai's "Revolving Crossbow" – can be used for long and short-range attacks and can rapidly fire multiple arrows
Guan Suo's "Sabatons" – equipped on the feet, focused solely on kicks and able to launch combo attacks in the air
Lianshi's "Mandarin Duck Hooks" – dual-wielded weapons that make up for ther short reach with sheer speed
Liu Shan's agile "Dragon Column" – known for its variety of special counterattacks
Meng Huo's hefty "Stele" – transforms into a palm tree or other items during Strong Attacks
Sun Quan's "Flame Blade" – a well-rounded powerful sword, enveloped in flames with fast attack speed at distances both near and far
Wang Yi's "Emei Piercers" – used primarily by assassins has a short reach, but is capable of multiple rapid attacks
Xiaoqiao's "Paired Fans" – can create a flurry of small tornadoes that fly freely in the air
Yueying's "Bladebow" – combines a crossbow with a short-range sword that fires a homing arrow after multiple shots are executed
Yes, that's a lot of Chinese character names. The exotic names can be off-putting to the uninitiated. But stick with one of these games and you'll not only become familiar with the characters, you'll experience a healthy dose of historical fiction set in ancient China.
Preorder Bonus
Preorder Dynasty Warriors 8: Empires at GameStop (opens in new tab)and EB Canada to receive the following DLC:
Special Costume Set (Date Mashamune, Guan Yinping, Guo Jia and Tenko costumes)
Edit Armor Set 1 (for male characters)
Edit Armor Set 2 (for female characters)
I'm still not done with Warriors Orochi 3, but the strategic and simulation aspects of Empires sound quite intriguing. Perhaps this one will be a good entry point to the series; it will sell for $10 less than the average retail game, after all.
Dynasty Warriors 8: Empires will cost $49.99 when it debuts on Xbox One, Playstation 4, and Steam on February 24. Koei Tecmo also has BladeStorm: Nightmare planned for March 3, but I wouldn't be surprised if that game got pushed back a bit to give Empires some breathing room.
Windows Central Newsletter
Get the best of Windows Central in in your inbox, every day!
Paul Acevedo is the Games Editor at Windows Central. A lifelong gamer, he has written about videogames for over 15 years and reviewed over 350 games for our site. Follow him on Twitter @PaulRAcevedo. Don't hate. Appreciate!
I might have more games on this Xbox One than I have ever bought before. I always stuck with Halo and Call of Duty. I never played the Empires versions of the games. This will be the first one for me.

Cool! It's gonna be my first Empires title as well.

You two are making me want to at least try the game.

This doesnt look like my kind of game, but i always look forward to your articles Paul. You certainly educate me on my gaming and pull me out of my call of duty and fifa comfort zones with some of your suggesions on games to play.

What about Halo Spartan Strike ON windows phone?

I don't see a connection between that and games from Koei Tecmo. :-\

Paul, I believe he's playing hop-scotch :)

I was a bit disappointed that Xtreme Legends didn't come out for XBox One, so I ended getting it on Steam. I still have DW8 for my 360, and may get Empires for that one. As far as characters go, is Lu Bu's daughter and all the others that were introduced in Xtreme Legends gonna be in this one?

Empires is not coming to Xbox 360 at all, though PS3 will get a downloadable release. I think you had any extra 'that' in your sentence. :) As far as I can tell, every single character from DW8 and Xtreme Legends appears in Empires (plus the sole new character), which is why the character count is 83.

Ahh yall sleep! Empires is THEE BEST adaptation of the DW series imo. DW7 Empires was my fave thus far. Really looking forward to this one

Anyone has tried Hyrule Warriors? It's nice too but not on Xbox One

That will be my first purchase whenever I finally get a Wii U.

I've never really gotten into the Dynasty Warrior series, but I must admit I'm a bit jealous oh Hyrule Warriors on WiiU. I guess it's just because I recognize the Zelda characters but am not familar with any of the Dynasty Warrior characters.
Windows Central Newsletter
Thank you for signing up to Windows Central. You will receive a verification email shortly.
There was a problem. Please refresh the page and try again.