EE recalls every Power Bar USB battery due to overheating complaints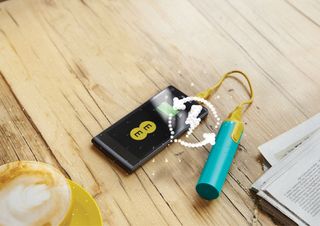 The UK-based wireless carrier EE has issued a voluntary recall of all of its Power Bar USB batteries. The company says it has received what it calls "a very small number" of reports of the battery overheating which could cause a fire risk, and it has decided to play it safe.
EE recalled a small batch of its Power Bar chargers back in August for the same issue. However, it looks like that problem has been detected in more of the batteries. EE said:
EE customers will receive a £20 voucher when they bring back the Power Bar charger, which can be spent at the carrier's accessories store. EE first offered the charger for free to new and existing EE customers in April. It has not indicated if it will issue any replacements for the battery, with EE stating, "At the moment we are fully focused on the recall and we will make further announcements soon."
Get the details on the EE Power Bar Recall (opens in new tab)
Yay! I've got two of these so £40 for me :)

Can you get the Mozo case with the voucher?

You get crap when you get free stuff like this. It's over heating in winter. Just imagine in summer.

This is why you buy a battery bank from a company that knows batteries such as Energizer and not a company that has no experience of making batteries regardless of who supplied them to EE.

No one bought one, they were free. So this is why you should get these for free from a company that knows nothing about battery banks, so you then get £20 in compensation haha ;)

Exactly, and that's why you should BUY a battery bank from a reputable company and not rely on a FREE tosh battery bank.

Lol energiser, duracell, what a piece of outdated garbage. If u want top tech, look for eneloop or edlc hybrids, but u have to pay. I love my EE powerbanks, got 7 of them XD. So far i didnt have any issues. I got this news when i found some other old simcards, could claim even more... well too late. Thinkinif the gonna give me £140 for 7 powerbanks so i could get free phone.

Outdated but reliable and won't explode, overheat or burn your house down? You must have a hoverboard too.

Well, looks like I will be handing it in then. I did get pretty good use out of it though!

nokia/now microsoft make very good batteries. ive had a few and they are great! the design of this looks copied!

Have an old Samsung portable battery worth every nickel.(& I got it on sale from ac's shop before mn made more cdn. storefronts) after my otterbox for l929 got very scratched & the rubber membrane around it was stretched out went with a mugen power case worth the extra weight..

I have a 12,000 Mah Anker portable battery charger which I bought years ago because lets just say the battery on the 1020 wouldn't always last a day especially if you take a lot of pictures!!!! Plus my friends and family are overjoyed when they need a charger and see I have one when we are out!!!! The power bank does take a long time to charge itself, but you are able to charge a 1020 4 or 5 times!!!! At least EE are giving you £20!!! Not too bad!!!! Would have liked an Amazon voucher better though!!!! :p

This is the 2nd time this happen this year!
Windows Central Newsletter
Thank you for signing up to Windows Central. You will receive a verification email shortly.
There was a problem. Please refresh the page and try again.