Enjoy Cities: Skylines? Paradox's 'Surviving Mars' will take city building to space
Paradox Interactive (Cities: Skylines, Stellaris) is taking their expertise for city builders into space.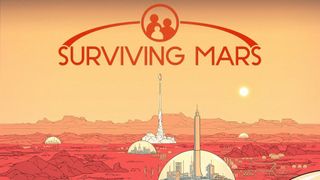 Announced today on Xbox Wire, Paradox Interactive and Haemimont Games are working on an all-new city builder dubbed Surviving Mars, which revolves around establishing a colony in the harsh landscapes of the Red Planet.
Here is everything we know so far, including screenshots and the game's announcement trailer.
Main Features
Building a sustainable colony in space: Building on a planet not fit for human life challenges you to build a smart, functional colony. Bad planning isn't about traffic jams, it's about survival of your colonists. You really don't want rolling blackouts in a city constructed in a place without oxygen.
Individually simulated colonists: Each colonist is a unique individual with problems and strengths that influence the needs and behavior of the other colonists. Things can get really interesting if your chief scientists develops alcoholism after one too many long nights in the lab.
Unlike Cities: Skylines, Surviving Mars has a "hardcore" designation. Your colonists will die if they're not adequately supplied. For example, power outages can lead to asphyxiation, Total Recall style.
Similarly to Paradox Interactive's Stellaris, it looks as though the personality of your inhabitants will have an affect on gameplay too. In Stellaris, your leaders can develop traits, both negative and positive, such as drug addiction, and the same is true in Surviving Mars.
When's it coming out?
Surviving Mars is coming to Xbox One, PC, and PS4 in 2018. It will be hitting Xbox under ID@Xbox, similarly to Paradox Interactive's Cities: Skylines.
PC specs
Minimum: OS: Windows 7 64-bit or newer, Processor: Dual-core CPU, Memory: 4 GB RAM, Graphics: 1 GB video RAM, Intel integrated video HD 4000 or higher
Recommended: OS: Windows 7 64-bit or newer, Processor: Fast quad-core CPUs, Memory: 8 GB RAM, Graphics: 4 GB video RAM, GeForce 970-level GPU
Paradox Interactive are known for consistent quality and post-launch support across all of their games. Europa Universalis IV is still getting fresh expansion packs years after launch, with Stellaris and Cities: Skylines also seeing the same treatment. Cities: Skylines already has several expansions on PC, with a new one, "Mass Transit" planned for launch in the near future.
For more on our Paradox Interactive coverage, see the links below, and let us know if you're interested in Surviving Mars in the comments!
See Cities: Skylines at Xbox (opens in new tab)
Jez Corden is the Managing Editor for Windows Central, focusing primarily on all things Xbox and gaming. Jez is known for breaking exclusive news and analysis as relates to the Microsoft ecosystem while being powered by caffeine. Follow on Twitter @JezCorden and listen to his Xbox Two podcast, all about, you guessed it, Xbox!
Thirteen-year-old me who started with SimCity Classic is jumping up and down with joy. Come to think of it, adult me is too. Bring it on!

Cities Skylines is a fenomenal game. I have high hopes on this.

Cities Skylines is possibly the best console game this generation. Me and my friends have literally put tons of hours into it and we just chat on Xbox Live while playing. So good to hear of a sequel of sorts for next year. In the mean time I just want all the doc to hit Xbox we don't have.

What's strange Jez is I bought it thinking I was the only one of my friends to want/be getting it. Now 6 of us play regularly in party chat. Instead of everything else. Oddly its become our new multiplayer game. We even have created a WhatsApp cities skylines thread.

Post your city on our Xbox forums, I wanna see it!

Ok will do. When I'm near a PC next ill post it up. My first City I been working on is in Sandy Beach map. You have any news on further DLC for the Xbox One version?

Agreed. Maybe this one will be on par with Cities Skylines but Surviving Mars will need to bring the heat because Skylines is no slouch.

Can I ask where did you get the platform information? It doesn't say any plaforms in the announcement trailer.

I actually got it from my personal email from the Paradox newsletter. Coming to Mac and Linux too.

Ah ok cool. I didn't want to get all my hopes up it was definitely hitting Xbox next year. Hahaha. I will have a Scorpio then. So hopefully butter smooth 4K Surviving Mars for me.

Hell yes!!! Take my money!!!! 😁

Nice to see city builders gaining popularity again. After the mess of SimCity (2013), I was worried we might not see another let alone expand upon the genre. Hope they treat this one with the same love that Colossal Order did with Cities: Skylines.

That they are. I think they are one of the underrated companies. Still have to try Stellaris out.

Lets see, I love space games, I love Cities skylines, I'm a big fan of Paradox Interactive. I'll be buying this.

when is it coming to windows 10?

"What is that sphere that manifested itself outside colony HUB B, and is it friendly?" Sounds wonderfully like Welcome to Night Vale 😄

I want a remake of Transport Tycoon. Adult me is find less and less time for gaming though.

Want. This is the best news all week.

Are there potato growing?

This looks really awesome!

I love this game on steam aka Windows 10
Windows Central Newsletter
Thank you for signing up to Windows Central. You will receive a verification email shortly.
There was a problem. Please refresh the page and try again.