Epic's Tim Sweeney offers some ideas on how to turn Microsoft's UWP into an open ecosystem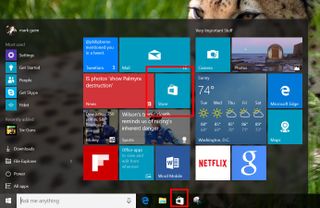 Last week, Epic Games co-founder Tim Sweeney slammed Microsoft's Universal Windows Platform efforts for Windows 10 as a possible attempt to turn Windows on PCs into a closed ecosystem for apps. Now the developer who created the Unreal Engine and helped to make classic games like Unreal Tournament and Gears of War has posted a new editorial, and this time, it offers Sweeney's suggestions to alter UWP so it can be an open ecosystem for app creators.
Sweeney's first editorial last week didn't pull any punches, He stated:
Since then Microsoft has responded to Sweeney's statement's wth Xbox head Phil Spencer stating stating, "UWP is a fully open ecosystem, available to every developer, and can be supported by any store." He also said that Microsoft will reveal more on the Xbox team's plans for UWP at Build 2016 in late March. In Sweeney's new editorial, as posted on VentureBeat he points out Microsoft's procedure for developers who want to release UWP apps:
Sweeney's point is that regular win32 apps can be created and offered anywhere, without the need for Microsoft's approval:
Sweeney says that he would like Microsoft to allow UWP apps to be created and offered the same way as win32 apps, with no need for the company to approve each app or for developers to register with Microsoft. He would also like for UWP apps to be available in any download store, such as Steam or GOG, Finally, he wants Microsoft to be clear about the future of Windows as an open platform. He states:
Get the Windows Central Newsletter
All the latest news, reviews, and guides for Windows and Xbox diehards.