Everything announced at the Future Game Show Spring Showcase
Just when you thought you had enough games.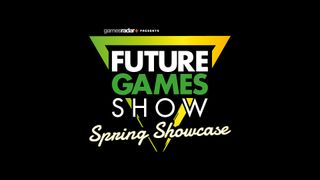 (Image credit: Future Games Show)
The Future Game Show Spring Showcase is upon us again, delivering over 40 game announcements from over 30 publishers. Check out everything that was announced.
Future Game Show Spring Showcase Pre-show
Shadow Tactics: Blades of the Shogun – Aiko's Choice
Aiko's Choice is a standalone DLC expansion for Shadow Tactics: Blades of the Shogun, coming late 2021.
Hidden Deep
Control four teammates, alone or in co-op, as you explore the horrors of the caves underneath the sea in Hidden Deep. Comes to Steam Early Access in May.
Glitchpunk
Taking inspiration from older top-down Grand Theft Auto games, Glitchpunk is a cyberpunk sandbox adventure.
Life of Delta
Life of Delta is a point-and-click adventure sci-fi adventure coming to PC and consoles early next year.
Fling to the Finish
Fling to the Finish is a party game that forces you and a partner to guide a band of elastic through wacky obstacles as you race to the finish. Fling to the Finish releases in the second half of 2021.
Inkulinati
Inkulinati is a medieval strategy game with a unique middle age aesthetic. Releasing on PC later this year.
Lord of the Rings: Gollum
The two-faced imp from Lord of the Rings stars in a single-player adventure based on The Lord of Rings. My precious...
Future Game Show Spring Showcase Main Show
Arctic Awakening
Arctic Awakening is an episodic narrative adventure game about the survivors of a plane crash in the unforgiving arctic winter. Arctic Awakening is coming to PC, Mac, and consoles in 2022.
Returnal
Returnal is a fast-paced sci-fi shooter with roguelike elements. Taking the role of Celine, you crashland on a planet that traps her in a loop. Upon her death, she restarts her quest but the challenges around her change. Returnal releases exclusively on the PS5 on April 30.
Cris Tales
A love letter to JRPGs, set in a world where the past and the future collide on screen. Featuring a beautiful art style and unique turn-based combat, Cris Tales is sure to be a treat for JRPG fans. Cris Tales comes to consoles and PC this July.
Axiom Verge 2
The sequel to the indie darling, Axiom Verge, comes to the Nintendo Switch and Epic Game Store this spring.
Naraka: Bladepoint
Love ninjas and fast-action gameplay? Of course, you do. A new cooperative ninja adventure comes to PC this coming summer.
Savior
Savior is a 2D adventure with a robust fighting system inspired by Punch Out! Learn their attack patterns and rediscover Sam's memories as you fight, evade, and persuade enemies to rebuild a broken world. Savior comes to Steam and Nintendo Switch in Winter 2022.
Quantum Error
Quantum Error is a new sci-fi horror adventure game coming to PS5, PS4, and Xbox Series X.
Of Bird and Cage
Of Bird and Cage is a playable metal album where the action brings music to life. It launches on PC on May 20 and on consoles later this year.
GameDec
Solve digital crimes in this cyberpunk meets Sherlock Holmes adventure game. GameDec releases on Steam and the Epic Game Store on Sept. 16, 2021
Embr
Are you ready to join the gig economy? Get a new day job as an Uber Firefighter in Embr, releasing on the PS4, Xbox One, and Nintendo Switch summer 2021.
Kathy Rain: The Director's Cut
The director's cut Kathy Rain tells the story of a strong-willed journalism major who has to come to terms with her own troubled past as she investigates the mysterious death of her grandfather. Featuring a new story and improved visuals, this director's cut comes to PC this year
Back 4 Blood
The upcoming zombie co-op game from the makers of Left 4 Dead was recently delayed, but it still looks fantastic. Featuring intense co-op action and plenty of zombies to kill, Back 4 Blood releases on PC, PS4, PS5, Xbox One, and Xbox Series X and S on Oct. 12, 2021. An open beta is planned for both consoles and PC this summer.
Warhammer Age of Sigmar Tempest Fall
A new VR adventure set in the Warhammer universe comes to PC and Oculus Rift in late 2021.
The Longest Road on Earth
The Longest Road on Earth is a thoughtful and deeply personal narrative-title with stripped-down mechanics, coming to PC and mobile this Spring.
Operation Tango
Save the world in this asymmetrical spy thriller coming to PC, PS4, and PS5 on Aug. 28.
Oddworld Soulstorm
Return to the bizarre world of Oddworld when Oddworld Soulstorm comes to PS5, PS4, and Epic Games Store on April 6 2021. PlayStation Plus owners will be able to download the game for free.
Serial Cleaners 2
Sometimes a mess requires a certain kind of specialist to clean up. This sequel is coming to PC later this year.
Elite Dangerous Odyssey
Elite Dangerous Odyssey adds on-foot exploration, salvaging, bounty hunting, and much more, seamlessly integrated into the main game. Coming to PC late spring 2021, the alpha is scheduled to begin on March 29. PlayStation and Xbox owners will be able to try out the game later this year.
Don't Forget Me
Imagine what you could do with a machine that could read memories? That's the setup of the new, sci-fi adventure game, Don't Forget Me, coming to PC on April 20.
Fire Commander
Take control of a team of firefighters where you have to manage the extreme heat, environment, and saving civilians. Coming to PS4, PS5, PC, and Xbox.
War Hospital
Manage a field hospital, treating and convalescing wounded soldiers during the drama of World War I. Coming 2022 to PC, Xbox Series X and S, and PS5.
Lost Words: Beyond the Page
Bring the words of the page to life and create a new world in the fantasy adventure game, Lost Words: Beyond the Page. Coming to PC and consoles on April 6.
Haunted Space
Haunted Space is a new space combat shooter that blends horror with story-rich exploration with fast-paced space battles. Haunted Space comes to PC, Xbox Series X and S, and PS5 later this year.
Sub Rosa
Sub Rosa is a multiplayer first-person shooter all about tense deals, double-crosses, and high-speed chases. You can try it out for yourself on Steam Early Access today.
Life Is Strange: True Colors
Martha is Dead is a new first-person psychological thriller that combines disturbing and dreamlike tones with a mix of history, superstition, and psychological distress. Martha is Dead comes to Xbox Series X, Xbox Series S, and PS5 in 2021.
Humankind
In Sifu, revealed during Sony's last State of Play, you play as a young Kung-fu student on a quest for revenge. Featuring intense hand-to-hand combat and a unique art style, Sifu is sure to be a hit when it releases on Epic Game Store, PS4, and PS5 later this year.
Kena: Bridge of Spirits
Kena: Bridge of Spirits a story-driven action-adventure game with fast-paced combat. As Kena, players must assemble a team of spirit companions called the Rot, which will enhance their abilities and create new ways to manipulate the world around them. Kena: Bridge of Spirits comes to PS5 and Epic Games Store on Aug. 24, 2021
Get the Windows Central Newsletter
All the latest news, reviews, and guides for Windows and Xbox diehards.
Zackery Cuevas is a writer for Windows Central, Android Central, and iMore. I like playing video games, talking about video games, writing about video games, and most importantly, complaining about video games. If you're cool, you can follow me on Twitter @Zackzackzackery.