Facebook buys WhatsApp for $16 billion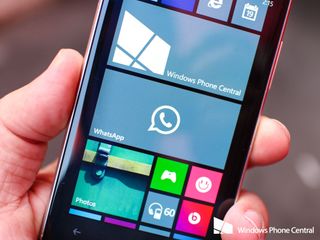 Today it was announced that Facebook is buying WhatsApp for a whopping $16 billion. The SEC filing today reveals that WhatsApp will continue to operate as an independent entity under Facebook (much as Instagram did after their acquisition by Facebook), though the company claims that the deal will accelerate "Facebook's ability to bring connectivity and utility to the world." Facebook has long had their own messaging service in Facebook Messenger and it's not exactly clear how WhatsApp will complement that going forward.
Facebook is the world's largest social network with 1.23 billion users and growing, and CEO Mark Zuckerberg said that "WhatsApp is on the a path to connect 1 billion people. The service that reach that milestone are all incredibly valuable."
In a press release announcing the deal it was revealed that more than 450 million people use WhatsApp every month, 70% of whom are active on any given day. CEO and co-founder of WhatsApp Jan Koum will be joining the Facebook Board of Directors, though the WhatsApp team will remain at their current digs in Mountain View, California (not far from Facebook's place in Menlo Park.
Koum took the WhatsApp company blog in a preemptive move to assuage WhatsApp users that nothing about the service would change. He said that the current pricing structure and global availability will remain the same.
The deal consists of $12 billion in Facebook shares (that's 183.8 million shares) and $4 billion in cash. Another $3 billion in restricted Facebook shares for WhatsApp's founders and employees will vest over the next four years as a sort of retention bonus.
Press release:
Facebook to Acquire WhatsApp
Acquisition accelerates Facebook's ability to bring connectivity and utility to the world
Leading mobile messaging company will continue to operate independently and retain its brand
WhatsApp co-founder and CEO Jan Koum to join Facebook Board of Directors
MENLO PARK, CALIF. – February 19, 2014 – Facebook today announced that it has reached a definitive agreement to acquire WhatsApp, a rapidly growing cross-platform mobile messaging company, for a total of approximately $16 billion, including $4 billion in cash and approximately $12 billion worth of Facebook shares. The agreement also provides for an additional $3 billion in restricted stock units to be granted to WhatsApp's founders and employees that will vest over four years subsequent to closing.
WhatsApp has built a leading and rapidly growing real-time mobile messaging service, with:
Over 450 million people using the service each month;
70% of those people active on a given day;
Messaging volume approaching the entire global telecom SMS volume; and
Continued strong growth, currently adding more than 1 million new registered users per day.
The acquisition supports Facebook and WhatsApp's shared mission to bring more connectivity and utility to the world by delivering core internet services efficiently and affordably. The combination will help accelerate growth and user engagement across both companies.
"WhatsApp is on a path to connect 1 billion people. The services that reach that milestone are all incredibly valuable," said Mark Zuckerberg, Facebook founder and CEO. "I've known Jan for a long time and I'm excited to partner with him and his team to make the world more open and connected."
Jan Koum, WhatsApp co-founder and CEO, said, "WhatsApp's extremely high user engagement and rapid growth are driven by the simple, powerful and instantaneous messaging capabilities we provide. We're excited and honored to partner with Mark and Facebook as we continue to bring our product to more people around the world."
Facebook fosters an environment where independent-minded entrepreneurs can build companies, set their own direction and focus on growth while also benefiting from Facebook's expertise, resources and scale. This approach is working well with Instagram, and WhatsApp will operate in this manner. WhatsApp's brand will be maintained; its headquarters will remain in Mountain View, CA; Jan Koum will join Facebook's Board of Directors; and WhatsApp's core messaging product and Facebook's existing Messenger app will continue to operate as standalone applications.
Upon closing of the deal, all outstanding shares of WhatsApp capital stock and options to purchase WhatsApp capital stock will be cancelled in exchange for $4 billion in cash and 183,865,778 shares of Facebook Class A common stock (worth $12 billion based on the average closing price of the six trading days preceding February 18, 2014 of $65.2650 per share). In addition, upon closing, Facebook will grant 45,966,444 restricted stock units to WhatsApp employees (worth $3 billion based on the average closing price of the six trading days preceding February 18, 2014 of $65.2650 per share). As of February 17, 2014, Facebook had 2,551,654,996 Class A and B shares outstanding plus approximately 139 million dilutive securities primarily consisting of unvested RSUs. The Class A common stock and RSUs issued to WhatsApp shareholders and employees upon closing will represent 7.9% of Facebook shares based on current shares and RSUs outstanding.
In the event of termination of the Merger Agreement under certain circumstances principally related to a failure to obtain required regulatory approvals, the Merger Agreement provides for Facebook to pay WhatsApp a fee of $1 billion in cash and to issue to WhatsApp a number of shares of Facebook's Class A common stock equal to $1 billion based on the average closing price of the ten trading days preceding such termination date.
Facebook was advised by Allen & Company LLC and Weil, Gotshal & Manges LLP; and WhatsApp was advised by Morgan Stanley and Fenwick & West, LLP.
Webcast and Conference Call Information
Facebook will host a 30-minute conference call to discuss the acquisition at 3:00 pm PT / 6:00pm ET today. The dial-in number for the call is (866) 751-3284 (toll free) and (973) 935-8772 (international), conference ID: 2907041. The live webcast of the call can be accessed at the Facebook Investor Relations website at investor.fb.com. Facebook uses the website http://investor.fb.com as a means of disclosing material non-public information and for complying with its disclosure obligations under Regulation FD.
Following the call, a replay will be available at the same website. A telephonic replay will be available for one week following the conference call at (855) 859-2056 or (404) 537-3406, conference ID 2907041.
Derek Kessler is Special Projects Manager for Mobile Nations. He's been writing about tech since 2009, has far more phones than is considered humane, still carries a torch for Palm, and got a Tesla because it was the biggest gadget he could find. You can follow him on Twitter at @derekakessler.
Holy #£@f we are officially in crazy town

$16 billion? No friggin way. That can't be right. $16 million....maybe. But not billion

That's less than what Nokia got for the whole division right?

I believe so. I realize Facebook has a ton of money but still. Most people have never even heard of Whatsapp. Oh well, its their money. I dont use the app and certainly never will now. I hate Facebook and trust them as much as I trust Google with my information.

Agreed with the trust. But so many people I know use either WA or Viber,. Actually, a lady at work was telling me she liked my phone and wanted a 1020. She asked for my opinion on WP, I advised that I loved it. She then asked if it has apps, like her S4. Yep, more than likely I said, although I advised her to look first before commuting. First app she mentioned was Whatsapp.

Oh ma god NSA, America, Google, Facebook, Twitter, USSR, Russia, Putin and Whatsapp they all care to need a piece of my very private information like knowing what pages I like on Facebook.

You are human. And presuming you a law abiding human, you are boring (sorry) Banks and credit reference agencies and the tax men already knew the only really "interesting" / valuable bit about you, your finances. There is no value in your health status. No value on those p0rno sites you go to. No value in what religion you practice. Nothing. The only thing valuable to those agenceis you seem to worry about, is whether you are a threat. This is what makes Snowden's position a bit weird. To govern humands and protect the law abiding agenceis need the information everyone seems to angry about. Really, no one cares who you click on on Facebook. Why would a government spook? If you start searching for home made b0mbs and Asian training camps then you rightly arouse suspicion. ps. There is _nothing_ interesting on Twitter. Just delete it, its of no value to anyone. (Bar 6 trillion Aron Kutcher fans who wait upon his every fart)

Not if it's 16 billion as the Microsoft/Nokia deal is worth 7.2 billion

It's actually $19 billion. The original reports were wrong. Or so I read.

Skype was bought by microsoft cheaper than this! This is absurd

Could you imagine what the going price for Skype would be today?

What is that, like $15 per Facebook user?

Deleted watsup and installed viber. Japaneese better than fb...

That's sucks,, make sure ur privacy is gone hahah

Your living in a dream if you think you had any more privacy on whatsapp than Facebook...

Now it is truly gone. Facebook will start digging msgs for targeted ads surely. Al phone numbers that appear on Fb and whatsapp will easily be for the same person.

Yeah, at least WhatsApp didn't have advertising, so there was no need to scrape your messages for keywords. If Facebook can find a reliable way of linking WhatsApp accounts to Facebook profiles (eg, logging into WhatsApp via Facebook) then you can be sure they will start data mining.

People use their phone numbers for text notification or text Facebook. Two phone numbers, two sources - bam! They wont need a genius for that. But can see Fb login being introduced very soon.

I though of that while writing my previous comment, but I don't know anyone on Facebook who actually keeps that number up to date (most don't enter it at all). Unless you're using 2FA or SMS updates, there's no incentive to keep it accurate.

Excuse my ignorance, but how did Whatsapp make money if there were no ads and no mined data? I thought the app was free, is that right?

It costs USD1 per year after the first year, but I have never been charged so I'm not sure. But you can tell by the ridiculous purchase price that both WhatsApp and Facebook know that there is a truckload of advertising money to be made from mining all the messaging data. I'm not being paranoid here; there's barely any other reason that Facebook would pay so much for it.

That thought is upsetting. So many msgs, photos, videos mined for exploiting Whatsapp's worth. But I think its more about what those many users can be subjected to in future that justifies the price than what whatsapp has now. Its armor is a phonebook with all the phone numbers.

Exactly. Even that Marc dude cannot make a $19b investment and not have to seek revenue and profit EXTREMELY aggressively. Fees will go up, you will be forced to integrate from FB to Whatsapp and Whatsapp to FB, and I would not be surprised when ads do come into Whatsapp. They came even to Skype.

Guess the Zuck, I mean *uck will be pulling the wp what'sapp app soon since he didn't seem to care much about wp with instagram.

They'd have pulled Facebook and Instagram already :| Stop with the conspiracy theory, Please.

Just go to conventional SMS if you want privacy

Wow. 16B. Hopefully this means better integration, more ads!!!

Why would you want more ads?

Sarcasm. Easily detected by me.

I didn't detect it because 'more integration' sounded like a positive thing.

Being forced to log on to Whatsapp with your Facebook profile, for example? Good? No.

If that is forced, I will delete WhatsApp, plain and simple.

what if none of your friend do the same?

If no one ever took a stand without the support of their friends, hardly anyone would ever take a stand.

Couldn't care less. They would have to SMS text me. Simple.

People on facebook are saying that its $19 billion o.O

It is; $16b purchase, plus $3b in shares to the employees.

Google and Facebook: go to hell

And now everyone can leave WhatsApp!

Yeah, cuz everyone left Instagram

Would be nice though. Facebook messenger completely defeats the point in WhatsApp for me.

Your FB messenger will become Whatapp messenger, and vice versa.

Haha yeah I'm sure a lot of people are leaving it

Telegram Posted via the WPC App for Android!

Telegram seems to be nice ._.

Still waiting for official WP app...

founder of telegram is also founder of vk.com - Russian social network ;)

How many of you are bummed out about this?

According to the comments: all of us.

Haha...I think alot people are from the comments...i don't use whatsapp though...

I am pretty bummed. Posted via the WPC App for Android!

Well wow, that is a big disappointment.

this is the most fucking annoying news ever... facebook was the last company that should have purchased whatsapp and it happened.. there goes our privacy.,,

Second last, the last would be google

hahahaha so true...second last... if it went to google... i would delete it instantly...now i m still thinking...personally i love Viber as they also have a PC client...but in India...every other person has Whats App and i have to use it for personal and business purpose...

And how many people who don't like this also use instagram which is owned by.......Facebook! Yet that doesn't seem to have made any difference. Total overreaction, if it was google I would agree with the negativity.

Yeah, much better than being taken over by Google

when facebok bought instagram and changed the policy..a lot of ppl dropped instagram.. including me.. it only when they changed back the polices people came back again... whatsapp was ad free... and provacy concerns were 0 on that... not sure what the future will be..

I use Instagram and WhatsApp, but not the actual Facebook.

I am bummed. Not a fan of facebook. Though I don't see how this could possibly benefit facebook, unless they start splattering their stupid ads all over whatsapp.


This insures Facebook stays relevant in the next couple years.

I thought buying instagram was supposed to do that...?

Fyi, whatsapp also mines the hell outta your information

Maybe I'm biased or jaded, but I don't mind it nearly as much as I would if it was google.

Sam, do u know if voice messages can be retrieved from whatsapp and saved locally? I need to save some voice messages, after which I would cancel the account and uninstall the app.

Haha i wanted to do this before without a real reason, now i read your comment...i have the same reasoning as you i think

Seems dumb to me and I don't see how they are valued at that. It's like a spoiled kid throwing money around just because they can, hope it comes back to bite them in the ass.

Am bummed by the amount spent...its like whatsapp values a hell of a lot more than Nokia....kind of makes the Nokia DS purchase look like it was very much undervalued...

At least it wasn't google...

True. Here's hoping Microsoft strengthens its relationship with Facebook!

I was hoping this for a year you know.

Well Facebook uses Bing search, that shows some signs. But honestly, when it comes to user privacy, all corporations seem fishy with their sniffing and snooping tactics. There is no limit to thier greed.. it just feels wrong. Welcome to the era of social media and intermingling, begging for more chaos on planet. Social media (and SNA in general) is a mischievous solution to an unknown problem.

They should have already had a strong relationship with fb considering they invested 2m or 2b before it was popular

Tomorrow the new headline will be:
"Google buys facebook for 110 billion"

According to the current market cap for FB, it's worth at least $173 billion. To buy them out, I don't seem them budging for less than $250 billion. That's more than half of what Google's worth, so they can't afford FB.

Well Google already has a mobile messenger.

Time to start using vibe? :)

did you stop using instagram?

I did. Actually I didn't find any good use for Instagram. Whatsapp on the other hand is very useful.

No. But then again, I never even started.

I think it is time that Satya has a strong word with Skype team and order them to pull their fingers out...

Move to telegram dudes its fast and cool..

WA Seems slower .... Switching to Skype full time now.

Skype is slower than WhatsApp. At least for me, on Windows Phone.

I completely agree with this post. I feel let down by Microsoft, at the beginning of the Skype purchase, there was so much promise, with Skype being baked into windows and windows phone operating system, yet nothing has been done with it. I feel that Skype has stagnated. In fact Skype is better on iOS and Android compared to the Windows phone 8 counterpart. This is soooooooo Frustrating!! Added to that the windows 8 metro app lack so much functionality its almost unusable when compared to the desktop option. I am currently in Japan, hence why unfortunately I'm on android as Windows phone just isn't available here. I use an application called LINE and its incredible. It does the job of both Skype in terms of VOIP calling and messaging of whats app, with so much more functionality than both. I wish Microsoft could learn from this, they have gem on their hands yet are seem to have forgotten about it. Here's to hoping..... BTW even though I use an android for now. Screw Google, Screw Facebook and I guess Screw Whatsapp too!

I'm sure they said that about GDR1, GDR2 and GDR3 and now 8.1. It's getting very tiring.

The theory at the time was that, Microsoft wasn't buying Skype for all the awesome potential integration. They bought Skype to keep it out of Google's hands, as that deal would have been imminent. From all evidence that we can see, I'm fairly certain that Microsoft *still* has no idea what to do with Skype, now that it owns it. It was a fairly *expensive* game of keep-away.

You kniw I hadn't thought about it but it does make so much sense. Its still a shame there is just so much unrealised potential in this company, so frustrating. Man I dream of a world where say, my xbox ones acts as my home server stroring all my documents, movies music all of it, accesible not only locally, but over the cloud also (maybe some form of skydrive integration for back up), where software was properly connect between my Surface, XBox, windows phone (when im back) and TV. A world where the music app was actually good or maybe some kind of Media Center Revamp (have people forgotten what an amazing piece of software that was). Where skype was actually integrated fully into micosoft windows phone Os so instead o making traditional calls it feels natureal and more effeicient making skype calls. Why would we need whats app or viber if we could have a fully baked in equivalent in skype. It could be how BBM was but infinately better.... Such a great company, soooooo much pootential but damn execution is poor. I think I may a proper article on the potential of microsoft.

Now where is the "like" button?

Me too. Skype's on the up, becoming more and more useful. Not sure what potential WhatsApp has any more.

Nik, are your notification working fine for Skype? Mine aren't instant at all

Facebook is now ready for launching a Facebook phone. It has support for social needs, file sharing, chat, emails, Facebook apps and games.

$16 Billion?!?! Someone doesn't know how to manage money or perform valuations. Holy crap.

Blackberry, please bring BBM to WP so we can all switch to that now :D

I am all over that. Please, BBM. I would pay happily.

I just hope Skype comes into it's own to replace all the functionality of Whatsapp, BBM, and the like. It looks to be gearing up in that direction with this year's OS updates and how messaging will integrate into them.

Actually I don't give a damn. I use it and that's it. If Facebook wanna sell my information that would be cool!!!

Personally I'd prefer Skype to match BBM. Who knows where BBM will be in the long term.

i agree, regardless of where other messengers move, MS need to get skype to perform like whatsapp on the instant messaging front, right now the experience doesn't come anywhere close to that

We need to make this happen NOW!

It will never come, sorry to break your bubble

Well that's me leaving whatsapp then. its what Facebook do, either a buy a company who is 'threatening' them or make their own app.

Well that's the end of whatsapp then...

I know. They'll all be in the unemployment line with Instagram employees. /s

Viber sold, WhatsApp sold, what's next?

Skype sold, Viber sold, WhatsApp sold, what's next?

Telegram? Teehee joking :p

Judging from FB's attitude on their own app and instagram, this is in no way good news for Windows Phone. I'm expecting an extremely fine-tuned iOS version, a nicely polished Android version, and then the WP8 version, just barely chugging along, getting features at least half a year later than the other two....=(

The Facebook app on windows phone was made by microsoft not Facebook that's thier crap Facebook is too lazy to fix that crap mess that Microsoft made when every body is mostly on IOS and android blame microsoftdont blame Facebook for that shit

Maybe if Facebook could get off their lazy asses and make the app themselves, we wouldn't have to worry about a weak app from Microsoft.

No. I like the Facebook app (Facebook Beta is what I'm using) on WP8 now, it's hugely improved from what we had when WP8 just launched. I respect Microsoft for their effort on this. However, the nicer apps on iOS and Androids are both developed by Facebook, not by Apple or Google or Samsung or whatever. Facebook doesn't give much shit about Windows Phone and MS has to put in extra effort just to be nearly the same as the other two. So no, I will continue to blame Facebook for this shit.

Whatsapp is already a strong app on wp8..

I know. However as time goes on it will get continue to get updates, and with the current trend of company(ies) under FB, WP gets the least talent resources and often get very belated updates if at all, and that is what I'm worried about.

I am not google bums me out but this is ok I didn't like what's app anyway hope they change it..up

thats terrible , i am wondering what FB will do with its own messenger are they planning to kill whatsapp ?

Can't wait to see all the advertisements in our conversations.

Like that doesn't happen anyway in every app when they need to actually make money...

Nooo! Please I hate facebook!

Noooooo! Oh, hello Viber...

I really would like to use hike instead, but very few people use it...

Apparently actually it is - it should say $19 billion. :D

Considering I use Skype, I couldn't care less about this. But as theefman said above, at least it wasn't El'Goog.

Oh great. FB sucks and they know it so they rip off whatsapp

Why is everyone sad? If apple buys Tesla, then I'll be sad.

Tesla's legacy deserves better than Apple. Apple is the Edison of tech companies.

then Tesla will have special charging cables that no one else uses and then they'll change them every few years as well so you'll have to buy new ones :P

that's more expensive than nokia

I know. This is all about current installmentbase. This isnt about know-how (whatsap isnt much better than the hundreds of alternatives). It's not about tangible resources either. It's unbelievabe that in the tech industry somones userbase could be worth so much. Facebook should know how easily things can change. In 3-4 years WhatsApp might be as worthless as Myspace. Microsoft really made a killer deal though. I'm not sure if its best for Windows Phone but Nokia is a superb equipment designer and manufacturer. For Microsoft its all about the longterm. Paying 16 billion for Whatsapp, makes me wonder if Facebook will be able to stay relevant in the longterm.

I triple-checked the title to be sure it doesn't say, "GOOGLE buys Whatsapp for $16 billion."

terrible .... yest better than google buying them...

A very unexpected news. I finished reading 1 manga's chapter and coming here to see this unexpected news. What a wow. .___.

Facebook bought Instagram and that hasn't been effected so hopefully whatsapp will still remain as solid as it is.

What are you guys going on about? There are two messaging services I use: WhatsApp and Facebook Messenger. Now, the two will merge into one. Finally I'll be able to talk to WhatsApp contacts on my desktop. Besides, Microsoft has a lot of stocks in Facebook so essentially, WhatsApp becomes a little bit property of Microsoft as well. I'm super glad it's not Google.

They aren't going to be merged. You'll still use two.

They will be merged, for sure.

Microsoft owns less shares than what Whatsapp owns now.

Haha This is not gonna happen.

And how has Mcrosofts (insignificant) shares paid off so far? Microsoft was allowed to build their own Facebook app. An app always a few steps behind the real ones Whatsapp as an independend company had committed resources to WP. This is bad for us. Besides do you relly think Facebook will merge the two? Facebook seems perfectly fine with keeping things seperated. As long as there isn't any competition. They'll probably continue to swallow up any social media start up that becomes popular. With no particular use for their strategy at all. Besides not having to face competition. But that trick won't last forever. Microsoft could tell a story or two about that.

I don't know if that helps. How do you cancel an account?

From the app, select settings then delete account

There's a 'Delete account' option in Whatsapp's account settings. I think it takes a month for them to actually delete it (unless that's changed).

So an app... a fuckin' IM app just sold for 4+ times as much as an entire phone manufacturer??? Whiskey - Tango - Foxtrot...?!?!?

Indeed....its effin insane. Don't forget Nokia was not only a phone manufactures but a technology juggernaut. How a measley app company sold for that is outstanding and downright scary.

They just paid 4+ times as much as Lenovo paid for Motorola. I swear I feel like I know so much less about business than I ever did before. :-/

Sierra,Hotel, India, Echo, Lima, Delta. Believe in the Shield.

It's nothing more than a spoiled rich kid throwing money around because he can. Is it really unexpected considering there is a kid at the helm?

dear Blackberry Please Make BBM for wp i will switch immideatly to bbm please.

Or support Skype so it can be built into something better than BBM.

oh yeah that's Even Better idea

Time to jump ship. Too bad, I liked whatsapp.

That three more Microsoft bought Nokia. Imagine Facebook buy Nokia and integrate all the Facebook service like events, map and other shit. I really need to have a start-up. $16 billion for an app I keep on mute every chance I get.

Skype has always been better anyway, right? . . . right?

Time to switch completely to Skype.

Yep, I agree. Skype Rules.

But they can always be better, so Microsoft it's time to step up your game and release some great Skype features and a better overall experience.

NOW we need Threema! Bye bye whatsapp. Finally the app started to work, but now it has to go :(

WTH??? This is real desperation.

First order of business: remove the WP app

I hope we get that fb app at build. Has Microsoft called fb at build??

Any alternatives out there? We finally started getting updates.. I wonder if FB is going to put an end to Windows phone updates for Whatsapp..

The space shuttle challenger cost 1.7billion dollars! If I had access to Facebook money I'd build a fucking Spaceship. But no buy whatsapp that's a much better idea....

See, this is my line of thinking too. I know they are going to 'ad' the hell out of WA, but it's still just... I mean... dude, it's an app. It's popularity is limited, isn't it??
That's a lotta loot for what might turn out to be vapor ware.

Actually what they want is each account, which is over 450 million contacts info because whatsapp collect's your phone book and give u who is on the server so now FB is going to tap into that server for there user data base plus ads so they not loosing.

16 billion wow that one of the most expensive deals !

Uh... Wow... Not sure how i feel about that. I don't use Facebook or instagram, i do however use whatsapp. I need more information about this - i do not want ads and i don't want my stuff spread around (any more than it already is in this day and age) ... Oh good grief.

Scratching my head, I believe in big bets and all but not this.

So just use voxer it wechat etc.

Hey guys. Ever heard of WeChat?! Wayyy better than WhatsApp.

No, never heard. Useless if I become the only user in my social circle ;)

agreed. but i am using skype. skype lacks extra features but great for simple use.

Never heard of it, I have heard about Skype though.

Well, it is on Windows Phone is it's amazing. Has a lot of features WhatsApp don't have. :)

lol, know it is interesting how the development is going on in future.. Maybe MS can develop themselves like Facebook. CRAZY world

No more whatsapp, already cancelled and uninstalled everything. Google free, FB free, whatsapp free..ahhhh, I feel refreshed...

What is your alternative? Serious question.

Been using the app less and less over the last while anyway. Most carriers, at least where we live, offer unlimited messaging and what the carriers don't cover, Skype does.

Jesus mother of merry motherboard. And here I thought $1b for instagram was a lot.

Whatsapp got paid more than Nokia. Whatsapp has more shares in Facebook than Microsoft. I think its time for Microsoft to sort Skype out! Will be 3 yrs since that investment and its done nothing useful with Skype. Ffs!

Wow, didn't see that coming.

I'm making me an app ASAP, its too much money being thrown around, hell buy me out for just 10 million!!!

Must... Learn... To... Code...! :-o

They really wanted whatsapp didn't they? I would've valued whatsapp at 4 billion max. They paid four times that. That's 16 instagrams.

A Facebook / Microsoft alliance can definitly screw up Google Posted via the WPC App for Android!

Microsoft alredy "invested" $26M into Facebook a few years ago.
And still can't get a friggin' app from them.

When Facebook throws 16 billion to buy a company that has only 1 non-unique app, $26 million is chump change and hardly an investment that is worth caring about.

Ahhh I don't like. Fb is evil and we will see so many ads later on whatsapp

Oh my WOW!! I don't use that POS!! $16b is too much,

Ouch. 16B? Something is wrong in this world. Unfortunately, I don't know any alternatives on WP. Viber? Not a single person I know uses it. Whatsapp is sooooo widespread in my area. And iMessage, as I live in an Apple infested country. Sigh.

Microsoft could've given them a run for their money but they were too busy screwing up Skype.

People are so reactionary. This is like ready postings from a looney bin of crazies in a mass hysterical tantrum. For every anti-Facebook zealot on here that drops WhatsApp, there will likely be 10 to replace them. That's if they really drop WhatsApp though. Most just like reading their own crazy rants.

If someone stops using WhatsApp because they don't like Facebook then it doesn't matter if 10, 100, or 1000 people replace them. What matters is that they remained true to their word.

Mas que merda! Galera brazuca, o que vocês acham sobre isso? Eu mesmo achei uma porcaria! -_-

Posso estar enganado mas acho que um dos pressupostos para comentar num site como o WPCentral é fazê-lo em Inglês...escrever comentários em brasileiro (ou "Português do Brasil" como preferires) e dirigi-los somente a brasileiros não me parece correcto MarioJunior. Talvez fosse melhor ser feito em fóruns onde a língua dominante não fosse o Inglês ;)

I've never used WhatsApp, don't see the appeal. I guess if people are so upset it's a bad thing?

Well, in some parts of the world, Whatsapp is very close to the standard messaging app. Lots of Whatsapp users that I Know don't like Facebook and don't even want an account, so this could be an issue for them.

Reason for me to get rid of what's app. I don't do Facebook, got rid of Google... Pretty much every company with the only business model of harvesting my data... Will just stick to Skype and messenger

How do you communicate with all your friends? Only way to do so is whatsapp. Or regular SMS which you have to pay..

I get unlimited SMS for $5. It's essentially part of the contract. I suppose some people don't want to pay extra for it, but I don't have any friends who don't, so the native SMS is far easier to use.

Even in the US, most people do not have cheap international SMS. Yes, I do have unlimited SMS, but I also have some contacts who are not in the US. I couldn't pay the charges for international SMS, and neither could they.

Nooooooooooooooooooo :-S :'( =[ i dnt wanna deal wd fuckin ads!!! :/

I'm still not sure I like this. If in one hand it means better cross-devices sync and the forfeit of the mandatory use of a phone number, then I'd be happy. On the other hand I'm not keen on the idea of ads coming in or anything alike. Well, lets see how this pans out. It may just as well remain everything as it was much like it happened with Instagram.

Nooo! I Hate FB since 2009. I once REopened my (closed) FB account and found that all my pictures/friends still were there. Immediately deleted all pictures and closed acc forever. Now what's going to happen to whatsapp, I use it everyday at least 3hours. Ps. I need to make one app and sell it for multi billion)) 16B is crazy. What Nokia got from MS, was it 7B?

I guess they will have to remove their "Why we don't sell ads" page: http://blog.whatsapp.com/index.php/2012/06/why-we-dont-sell-ads/

So what's the actual inroad here? With Facebook buying WA, a Japanese company paid hella money for Viber, MS paid insane money for Skype... there's gotta be a reason. Are we all about to get spammed to shit with ads now just like with youtube? What is the new attraction to having these types of services?

Well, at least now I know its between Skype and BBM for me.

If only BBM had a wp app...

So not expected this, glad i haven't been using whatsapp a lot lately and been on skype more often, i know i had more contact on whatsapp than on skype but its not like i actually message all my contacts :)

Do they try to buy everything? :-/

Facebook now owns services that almost 2 billion people use (1.3 billion Facebook users, 400 million Whatsapp users and 150 Instagram users). What other company has 2 billion users?

Skype? Had nearly a billion in 2010-2011 I think.

google+
.
.
.
.
.
.
.
.
.
I Keed, I KEEEEED! ;-)

Most of them users, use more than one of the services, so it's not as many as you stated. But still, that's a lot of users.

Another great thing ruined by Facebook.... This will drive more people to BBM. This is good news!

That's more than what ms paid for skype

Lmao look at everyone overreact and complain. You not using it anymore will not affect this purchase or any changes made hereafter.

Don't see what the big deal is. If Facebook was crazy enough to throw that much money at Whatsapp, more power to them. I don't use Facebook or Whatsapp so it really makes no difference to me one way or the other. You sure could have fed a lot of people with that money though. Lots of poor hungry people still out there. Isn't Mr. Z a big help the poor guy.

Maybe now we see WhatsApp deeply integrated into WP system, just like FB...

So after years of Facebook consistently trying to know my phone number every time I logged in (which I rejected) , they will end up having it anyways through whatsapp...

I would really hate it if they merge WhatsApp with Facebook Chat.

But why....
I really don't understand what they'll do with WhatsApp. I'm just praying this won't be another Google/YouTube mess where we're forced into making a Facebook account to use WhatsApp. I don't use the service but I know it'll piss off a ton of people.

They didn't require Facebook accounts to use Instagram.

Tech bubble?! No!! You think?!

If valuing Snapchat at approximately $6 Billion wasn't enough of a sign that this is another tech bubble, circa 1999, then Faceboook buying a *fricking IM app* for $16 Billion should make it evident now. The only question remains: when will the bubble pop, and how long will shareholders be able to ride the bubble?

It will be the end of whatsapp.......

Horrible news. Independant service, yeah right. That'll last.

Interesting, doesn't really bother me. But $16 billion? That seems excessive.

Now they will add a lot of useless functionality and force you have Facebook.

Microsoft owns 15% of fb in shares, or am I wrong..?

I bet you're 1% right on that, at least...

I'm too ignorant to be bummed. I don't have a Facebook account. I like whatsapp - is this really a bad thing?

Yes, with Whatsapp merged into Facebook chat messenger service, you will be forced to use Facebook Messenger only. Is fine if you are on iPhone or Android, since they have excellent Facebook chat messenger. But for Windows Phone, the facebook app is crap. And will 8.1 be supporting full features from Facebook chat messenger? I really doubt so.

What about GroupMe? it is a Microsoft App.

Wonder if this was related to the feature of WP8.1 that FB will not be in part of the People Hub.....

A fool and his money are soon parted.

Whatsapp was the best out of the lot! Also, I don't want Facebook having my phone number -- WTF. Skype is absolutely shite on WP8. Even when I have notification showing on my tile, I open it shows nothing. I've missed many messages, and only get to see them in Desktop -- Microsoft should be ashamed. Looks like Viber it is then.

I have the exact opposite problem. I'll never get Skype notifications on desktop and only see them a couple hours later when I pick up my phone. I don't bother with the phone when I'm busy on the PC.

Yup Shite on windows phoen, even worse on Metro. Only decent on Desktop,Ios and Android.... bummer...

WP needs BBM more than ever....but, I'm not going to hold my breath on that one.

Here comes the ads on Whatsapp! Bligh me!

So FB dumps $16B on this, but won't spend a dime to make an official FB app that's on par with ios and android...

* hey there, new ads relative to your needs or information that may be of use to you will now start being super close to that button you need to press constantly, regards, your friendly neighbourhood Facebook team* sponsored by googleADS

That's it! What will be the fate of Windows Phone without Whatsapp down the road? Facebook will remove Whatsapp from the surface of the earth slowly, and when that happened, do we depend only on the crappy Facebook messenger on Windows Phone? Will WP 8.1 fully support features from Facebook messenger?? This is really bad for Windows Phone.

Just think of the data they could mine from the whatsapp database and linking them to data from the fb database. wow

As long as I don't have to need a facebook account to use whatsapp everything's gonna be ok, I don't like fb, I don't want to get any close to fb

Now have to get Facebook invited at build they are imp to masses as they bought watsapp

Rudy buys watsapp,instagram and fb lol

I just shattered. Hope this does not make any change in people's lives. I love Whatsapp. Amen.

This is breaking news for the day. Facebook never bothered to make an app for WP. I hope after the aquisition of Whatsapp they do not stop development and bug fuxes for Whatsapp for WP.

Let the telegram release their official app for wp

What difference does it make, it would be scary had apple bought it. Facebook bought instagram and it has only gotten better

Guys its given that they will work independently as a separate entity. So its like Facebook has bought watsapp under some terms of agreement. So wp will definitely be into picture for future development and updates. Lers see what's there at build. The tech worlds eyes are at build

What I don't understand is how Facebook, google, Apple, Yahoo keep gobbling up companies .... But Microsoft just sits and watches, and their own apps lag on WP.... About time Skype realizes its potential

http://www.nooooooooooooooo.com/

Call me crazy, but I just deleted both my WhatsApp and Facebook accounts after reading this. We had a good run.

omg awesome now it will be more public! full sharing of info! lots of ads! hurray!!!
uninstalling b4 dat becomes impossible!!

Im going back to MSN messenger hahahahha

What's gonna happen to Whatsapp WP development? :/

We're going AH GOODBYE PRIVACY FOREVER! The non-techies (the ones who hounded me to get WhatsApp in the first place) are going "meh". They don't care as long as it remains a free alternative to the cash vampire that is SMS. I say "free" because none of them know that they're supposed to pay a dollar a year.

Its is so negligible that they don't notice it.

I saw the one dollar charge, but when the date come, it just postpone to one more year. Did i get charge behind my back? I never see any charge in my bill.

Nothing else would change except default status "Hey there! I am using Facebook''

Well the bulk of it is really stock, Facebook stock and 4 billion in cash... So yeah when you take the shares out of the equation it is just 4 billion in cold hard cash. Which still is alot, i remember when a "million" was the buzzword in the 90s, next one coming up is a "trillion" lol...

I don't really care... As I don't use Whatsapp much...

Facebook way overpaid.. Viber sold for $900 million. Their userbase is about 300 million while WhatsApp is 400 million. You think Viber's former execs are kicking themselves now?

FB way overpaid. Viber sold for $900 with similar userbase. Anyone think that the former execs at viber are kicking themselves?

I'm not gonna update my whatsapp lol

Smart move by Facebook. This acquisition was very important for their survival. It was now or never. Had they've not done anything today, countdown for their extinction would have begun in the near future.

Don't think this is the smartest move ever... Paying boatloads of money for whatsapp which many people uses because they doesn't like Facebook. Facebook have started on a downhill trail, not sure this will be at any help...

What's next? Facebook buys google?

Well, at least its not google that acquired it

forbes is reporting $19Billion

And so WhatsApp will be spied on by every f***ing agency in the world...

LOL @ the people talking up Skype. Go ahead, have a great time using the shit app they have for WP.

If only Skype wasn't such a complete joke on WP.

In the UK a lot of people on job seekers benefit are told to have a mobile with Whatsapp and a copy of their cv on it. A lot of prospective employers ask fir cvs by whatsapp. I have lifetime free as i bought it from apple app store when you had to buy it up front. I amnow in touch with my old penpal in Germany through whatsapp after 20 years of not contacting her.

Time to delete whatsapp now FB has there grubby little hands on it.

There's always viber or wechat people if you're worried

Any news about telegram for WP?

Long live Whatsapp, i love you!

Yes, i agree this is a depressing development but it could be a lot worse. Imagine if Whatsapp had been bought by Google, or even worse, Apple.

You can cure world hunger with this kind of money.

if there are no ads, fees will have to go up, especially now that FB is publicly traded. And despite all the "Whatsapp will continue to operate independently" rhetoric, I don't see how FB can invest $19 billion and not seek VERY close tie ins to FB, and I doubt it will be just integrating Whatsapp into the messaging functions of FB – i.e. I suspect there must be a way for FB to get Whatsapp users into FB, not just FB users into Whatsapp (another reason for me to start looking for alternatives when that starts to happen). A great opportunity going forward for MS and Skype to regain/take over more market share, but they need to move a lot faster.

Bye bye Whatsapp, eventually, IF there are no ads, fees will have to go up significantly, especially now that FB is publicly traded. And despite all the "Whatsapp will continue to operate independently" rhetoric, I don't see how FB can invest $19 billion and not seek VERY close tie ins to FB, and I doubt it will be just integrating Whatsapp into the messaging functions of FB – i.e. I suspect there must be a way for FB to get Whatsapp users into FB, not just FB users into Whatsapp (another reason for me to start looking for alternatives when that starts to happen). Good opportunity for MS/Skype to become more relevant, but they need to move a lot faster.

Last thing i needed was bra and panty ads on watsapp...

Waw, even more that what Microsoft spent on mobile division of Nokia? A bit over the top don't you think?

Holly Molly... 19 Billion USD? My congratulations, whatsapp guys!


I don't get it. Don't most people have unlimited texting anyway? What's the point of a messaging app?

Now everyone please force Microsoft to bring us threema! http://windowsphone.uservoice.com/forums/101801-feature-suggestions/sugg...

damn it :( time to delete dat app.


Wooo there goes my privacy out the window...0.0
Windows Central Newsletter
Get the best of Windows Central in in your inbox, every day!
Thank you for signing up to Windows Central. You will receive a verification email shortly.
There was a problem. Please refresh the page and try again.