Facebook feed issues in People Hub? You're not alone!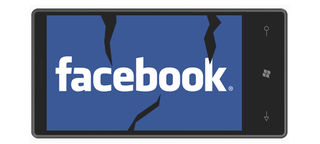 We've received reports from readers that they seem to be experiencing some trouble with the Facebook feed in People Hub where updates aren't appearing from friends and contacts. The good news is that it's not an actual bug or problem but more of the social network viewing the Facebook integration in Windows Phone as a third-party app, not an official app.
As each registered account has control over who can view and access status updates as well as personal details it's up to that contact to set privacy controls accordingly. Should they not allow status updates through third-party apps then you will unfortunately not be able to view when they visit the bathroom or when their mood changes.
Here's an official response from Microsoft in a support thread (opens in new tab):
Join the discussion (opens in new tab) over on our forums!
Update: To be able to see your contact updates in the People Hub, that contact will need to alter their privacy settings and enable "status updates" in the following area: "> Privacy Settings > Apps and Websites: Edit your settings > How people bring your info to apps they use: Edit your settings"
Windows Central Newsletter
Get the best of Windows Central in in your inbox, every day!
Rich Edmonds was formerly a Senior Editor of PC hardware at Windows Central, covering everything related to PC components and NAS. He's been involved in technology for more than a decade and knows a thing or two about the magic inside a PC chassis. You can follow him on Twitter at @RichEdmonds.
I love the facebook integration in the People hub. But I hate that it's missing updates from some of my closest friends and even family, who I've talked to and checked they've NEVER tinkered with any of those privacy settings.I wish it would act as an official app so I wouldn't be forced to open the Facebook app just to check what else I missed. Also it's a lot slower.

This is a big problem, but I thought all these boxes were checked by default...

They are all checked, except.. Interests and Religion and ideology...I think I have all my frinds... Just some albuns from 2 or 3 are blocked...

This has been an issue since pre-Nodo

Seriously? This is nothing new? What a news then... Microsoft should have enough time to make their integration official by now...

I got a feeling its FaceBook themelves have to see the People Hub as an official app, not Microsoft.

I know, but Microsoft can pressure Facebook to do so... they have Facebook stocks, don't they?

so its the same no other platforms as well?(@admin: Switch place on the Cancel and Post button god damnit, I just cancelled two posts in a row)

welcome to our website:------- http://www.chic-goods.com/ --------if you like to order anything you like.More details,please just browse our website Quality is our Dignity;Service is our Lift.enjoy yourself.thank you!!------- http://www.chic-goods.com/ -----

that explains why i can't see one of my friends facebook stuff, i had this problem on nodo

This has been a pain for me for nearly a year now. It's annoying when I'd open a contact and say "hey! why didn't this person's info link to Facebook." So I'd go on a 10-minute hunt through my People Hub with the contact filters off, only to discover that their Facebook info is not there. So then I'd have to go to Facebook on the web and check to see whether Facebook was not sending down the info or whether it appeared that they had turned off platform updates.Microsoft owns 1.6% of Facebook. Zune isn't a part of Facebook Music, and now this? What's going on? Seems to me you can get Facebook to help you out more if you don't own part of them.

Would this rule also apply to the iPhone or Android Facebook app? or are they not considered "third-party"?I would hope the answer is Yes. Then that way, I'd imagine practically every smartphone user who uses their FB app to check out Facebook would be aware of this problem and we'd all be on a even playing field... all of us would have to be aware of this setting and we'd be telling eachother about this setting (problem).Or...If iPhone or Android's app is considered "official"... yeah, Windows Phone certainly has the short end of the stick on this one, big time.

I think the FaceBook app for the iPhone is developed by FaceBook, so would count as an official app.

Does this apply to Android and iPhone's Facebook app too? Or, are they "official"?

The Windows Phone facebook "app" is offical. However the people hub is 3rd party. iPhone and Android don't count because they don't have the same integration WP does.

I agree, some of my friends posts or albums show the right way on the facebook app but inside people's hub it doesn't show anything from those friendsso, fbook app is considered official and people's hub 3rd party

Ahhhhh, we are talking about the PEOPLE HUB here. Not the Windows Phone Facebook app itself.... my bad. I was about to worry that the Facebook app itself was being rendered flawed and almost useless. But the People Hub? Oh well, perhaps down the road something can turn over and this problem can be cleared. Until then..... oh darn, oh well.

I think it's time for microsoft to build a real facebook killer website... most of facebook users are registered there with @hotmail, so just copy paste all the info those users have into MS social web come on MS u've got hundreds time more money than facebook, you can build your social thing!there will be a day that facebook will block all phones and our WP people hub will be 100% useless

Yea this has been around since NoDo and is nothing new. I'm glad WPCentral created an article on the issue... it needs to have awareness raised. Luckily for me I was able to get my close friends to enable these options.That's the one thing I like about Twitter compared to Facebook. It's such a simple concept. You can have your profile hidden from the world or not. There isn't this layer of complexity like Facebook.Here's hoping they make the OS an official app so we can get around this issue!

I hop you (WPcentral) will follow up on this, since the FB integration is such a big thing in WP7.A "People Hub" that's not working the way it's used to be is bad :o/Been having this issue since I bought my Omnia 7, and not even the people at WP7 support (Twitter) recognized it as a problem :o(Please follow up on this on WPcentral!Thx!

I hope WPcentral will do a follow up on this, since the FB Integration is such a central part of WP7.I have had this problem since I bought my Omnia 7 (December 2010), and I even spent two hours with WP7 support on Twitter to make them realize, that they have a problem. They never recognized it, so I was left with nothing, not even a "we will look further into this".Please WPcentral - don't let this one "slip into the archive of forgotten stories"ThxRicky Hansen

I was concerning to worry that the Facebook app itself was life form rendered defective and roughly ineffective.
girls Status

Can someone explain why the FB feeds in my People Hub stopped updating last week? Even NoDo and Mango updates my FB feeds came through the People Hub. But now the last FB post is dated from a week ago.

I want to integrate facebook on my site and we are getting some problems regarding facebook integration. so plz provide some tutorial regarding facebook integration on this link given http://www.facebookstatus4u.com/
Windows Central Newsletter
Thank you for signing up to Windows Central. You will receive a verification email shortly.
There was a problem. Please refresh the page and try again.