First details of Telltale's episodic Batman game to be revealed on March 18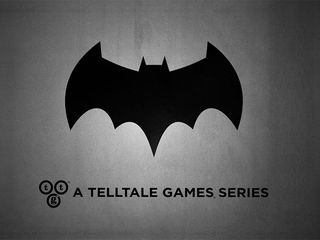 If you want to be among the first to learn details about Telltale's upcoming episodic game featuring Batman, mark March 18 on your calendar. The developer will open up with the first concrete information on the game as part of a SXSW Festival panel that will be streamed on Twitch starting at 5:30 p.m. Eastern Daylight Time.
Telltale's blog post hints that the game will deal with "the complex life and mind of Bruce Wayne, the duality of his own identity, and the struggle of responsibility in saving a city overcome with corruption and villainy." Kotaku Australia got a few more hints from Telltale's CEO Kevin Bruner:
Telltale just started a new three-part episodic series, The Walking Dead: Michonne, and has an unannounced project based on the Marvel Comics universe still in the works, along with a second "season" of its Game of Thrones series.
Be the Batman!! Waiting for Batman V Superman and official w10 mobile

Oh Telltale's
I want "The Wolf Among US" in my WindowsPhone

I want The Wolf Among Us sequel.. :(

I'd love to run that game on my 950XL!

That .exe doesn't run on our WindowsPhones buddy

Correction, CrapdowsPhone.

Not a huge Telltale fan.....

Telltale makes great games story-wise. Looking forward to it !

Boooooo! Where the hell is The Walking Dead season 3 and The Wolf Among Us season 2!?

While I disagree on the boooo part, I agree on the rest. Where is the walking dead 3 and The Wolf Among Us sequel?

This will be awesome. I love the Telltale games, especially The Walking Dead.

Looking forward to this. I can appreciate that there's a lot of Batman fighting games, but TellTale historically gives us something a bit more interesting. I hope that trend continues. Loved Sam & Max and Back to the Future from them (barring some wonky controls at times) and hoping for more story with the Batman game.

I have mixed feelings. While I loved The Walking Dead and The Wolf Among Us, I can't imagine seeing Batmans story in a typical telltale-ish way. Sure the Batman universe has a deep and dark story which would be awesome to be told especially from the master of storytelling. But there are some stories shouldn't be told the way telltale do. Nevertheless I will give it a try and am looking forward to it.

Obviously not on the Windows Phone platform unfortunately. I would've thought ever since the Minecraft Story Mode that Telltale would start putting their games on WP Posted via the Windows Central Beta App for my Lumia 950 XL

Anyone has any idea when Minecraft story mode episode 5 will release? Sent from Lumia 550, HTC Desire 816 or Dell Inspiron 5122
Windows Central Newsletter
Get the best of Windows Central in in your inbox, every day!
Thank you for signing up to Windows Central. You will receive a verification email shortly.
There was a problem. Please refresh the page and try again.