First-ever Microsoft authorized retail store is launching in the Philippines later this month
Microsoft is all set to unveil its first authorised reseller store in the Philippines on June 27.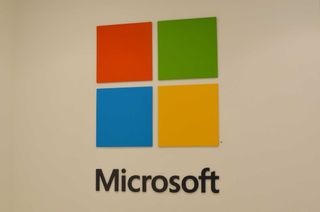 The store will be located at the Cyberzone in SM City North EDSA mall in Manila. To commemorate the occasion, Microsoft is giving away Coloud Boom headphones and speakers, 11000mAh power bank and a SIM card to the first 100 customers purchasing either a Lumia 830, Lumia 930, Lumia 640 XL, or Lumia 540. Subsequent 200 customers will receive a discount of 1000 Philippine Peso ($22) along with a smart SIM that comes with unlimited data and 400 text messages (valid for 10 days).
Microsoft is also holding a raffle every two hours, with customers eligible to win a Lumia 1520, an HP Stream 8, and an Office 365 subscription. If you're in Manila, be sure to head to Cyberzone on June 27!
Source: Facebook (Microsoft Lumia Philippines)
Thanks for the tip John!
We'll be there on Saturday. :)

Damn. Ruined my own obsequiously poor punch line lol

Zzz. No opportunity here in cagayan de oro

On a serious note lol I am very surprised that London doesn't have one already. Oh well.

Omg phillipinos gonna go nuts!

:D Yes, cebu too! But if they can't then I'll visit the North Edsa store whenever I visit MNL!

Hi Harish, This should read "The store will be located at the Cyberzone in SM North EDSA, in Manila." Cyberzone is the electronics and gadgets section of the SM Malls in the Philippines. Stoked about this. Will definitely head there this Saturday. I hope this means that other Microsoft products will be sold there eventually (not just Lumias).

Still..actually SM Annex-North Edsa, Quezon City.

...and what about the one in Sydney, Australia?

Yeah, I remembered about that one to...
So... First ever in South East Asia, perhaps?

I'm waiting for Indonesia :)

SM Malls, really?! You can't make something like that up, can you?

Cebu please. I need a Surface 3/Pro 3.

I'm upset that we in Canada can't get the L930 nor L1520. Damn!
Looks like I'll have to call on my Philippines contacts to hook me up
=]

I'm always glad to hear Microsoft I'd expanding their retail space.

We need one in CEBU pls....

Open one in Northern Ireland. manager will do.

Open one in the Republic of Ireland!!!

its thursday in the philippines (if i'm not mistaken). better plan your attack now, 2 days and counting! :D

good to know this country is slowly becoming less third world and turning into a Singapore.

There's like 7 Microsoft stores at Malaysia already.

There was two only at the moment, one at KLCC and another inside Sunway Pyramid. Posted via the Windows Central App by OnePlus One

...only one store? Why not all SM cyberzones in the Philippines..

They will open another one in July at Cyberzone SM Megamall.

The Nokia Concept Stores as I know were running as franchise. So they are not singly owned.
If this MS Stores follows same concept then it will take time for more stores to open up, just IMHO.

SM Megamall will be the next. We heard, surface wont come in the Philippines. Hoping that's not true. Many are eager to have Surface tab here.

Oh god. At least Villman carries them.

If im not mistaken the nokia concept store is owned by villman. So they might just transfer their expensive surface pro2 there..

On that same day, June 27, Microsoft Philippines HQ will hold an event dubbed as Windows 10: Unleashed https://msevents.microsoft.com/CUI/EventDetail.aspx?EventID=1032631370&C...

I'm waiting a Microsoft Store in France but always nothing... :/

Nice one microsoft ph here

At last, I hope they have Surface Pro 3s on hand.

Finally! I just hope they cater delivery orders since there's only one shop at the moment and it's on Manila, if not then I guess half of Windows enthusiast will remain envious for those who are obviously has the easy access of the store.

Yaaasss! Finally! Hope there will be also Surface Line, and not just Lumia's.. And better be expand their stores across the country.. I really want a Surface 3 + Pen + Type Cover but don't know where to buy.. Thanks Microsoft PH! Microsoft! Don't forget to market your product and services!!!

bring those shops to Europe!

Waiting for Surface products.... Im gonna get the Surface Pro 3.

Wow you must be really rich :)

What is the difference of Microsoft authorized retail store, and the Microsoft Store like in the US?

I am sure gonna miss this event! I'm not in PH right now. But my question is, When in Dubai?

Hi Guys! I need my lumia 640 xl to be repaired because its screen was damaged. May I know if I can get support on that store?

Well? Did it open? Anyone go? I'm in Makati. Too far for me.
Windows Central Newsletter
Thank you for signing up to Windows Central. You will receive a verification email shortly.
There was a problem. Please refresh the page and try again.